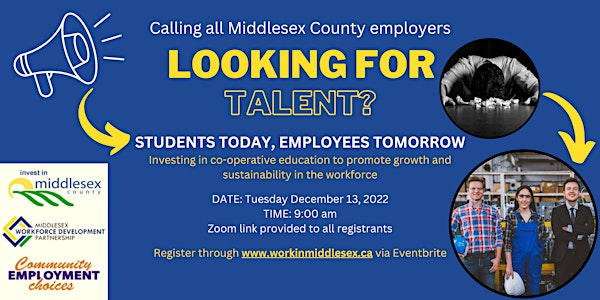 Students Today, Employees Tomorrow: Investing in Co-operative Education
Students Today, Employees Tomorrow: Investing in co-operative education to promote growth and sustainability in the workforce
About this event
Together with its workforce development partners, Middlesex County's department of Economic Development and Tourism is launching an innovative new program that is aiming to help bridge labour gaps by liaising local employers and schools to bolster co-operative education and work integrated learning opportunities for area youth.
Join us to learn about how co-operative education opportunities provide hands-on experience to today's students evolving them into tomorrow's employees, and the resources that are available to help facilitate the future of work integrated learning at the fingertips of employers, teachers and students alike.
It's a win-win for everyone.