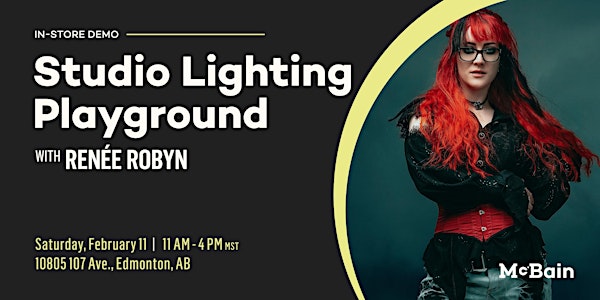 Studio Lighting Playground with Renée Robyn
Learn all about studio lighting and workflow from industry professionals, Renée Robyn and Katherine Kingston
When and where
Date and time
Sat, Feb 11, 2023 11:00 AM - 4:00 PM MST
Location
McBain Camera 10805 107 Avenue Northwest Edmonton, AB T5H 0W9 Canada
About this event
Setting up your studio lights to achieve the desired dramatic effects can feel like complex wizardry. To help demystify the art of studio lighting, McBain is pleased to welcome Renee Robyn and Katherine Kingston to our 107ave store in Edmonton on Saturday, February 11th, from 11-4 in the afternoon. Come down for this excellent opportunity to see how the pros set up their lights and a chance to play with a variety of lighting options available to try in-store, from Godox to Profoto.
Renée and Katherine will demonstrate the workflow of being tethered to a laptop in-studio to illustrate the uses and effects of different lighting setups. In addition, they will explain the benefits and uses of different lighting modifiers and help illuminate what happens in a studio.
Renée Robyn
Growing up surrounded by the vast prairie of the Canadian north and tales of faraway places, Renée Robyn has chased the perfect backdrop around the world. Approaching photography like a treasure hunter, her compositions are uniquely cinematic, often becoming pieces of a bigger world represented beyond reality. Renée's style is easily recognizable and distinctly her own. Expertly blending fact, fiction, and a little digital alchemy, she works with tech giants Adobe, Wacom, Viewsonic, and Intel. Her work has also been commissioned by entertainment icons like Nita Strauss, Housecore Horror and others.
Comfortable facing down gale force winds, climbing fog-shrouded mountains or fast pace commercial studios, her work is impressive and committed. An expert retoucher, Renée applies the same level of commitment to post-processing leveraging her mastery of colour theory, editing, light, and shadow in the digital realm of Photoshop.
Attendance and registration are free. Come to the store between 11 and 4 to ask as many questions as your heart desires.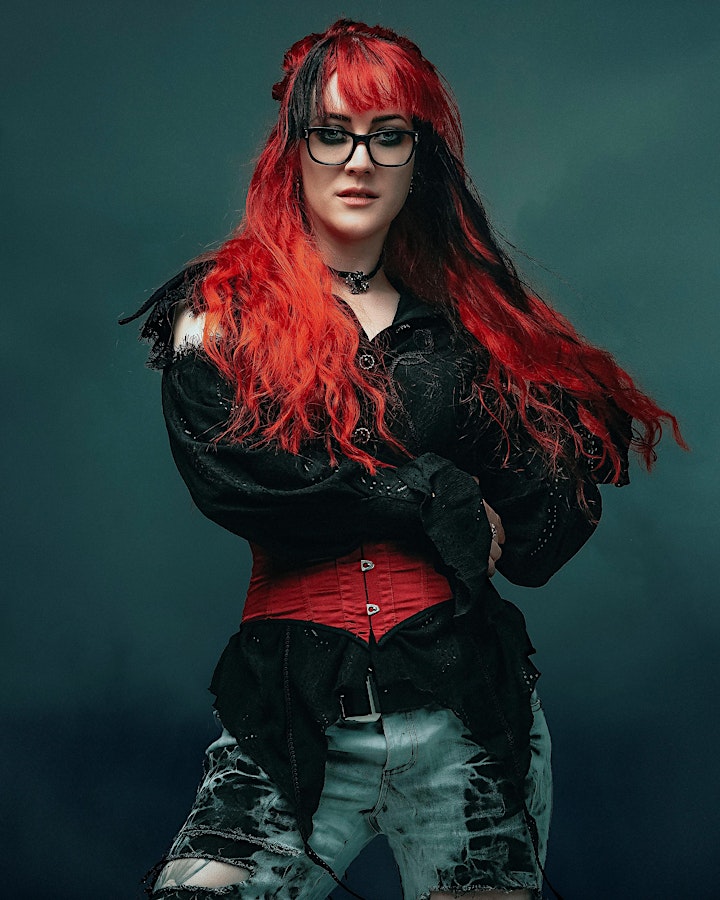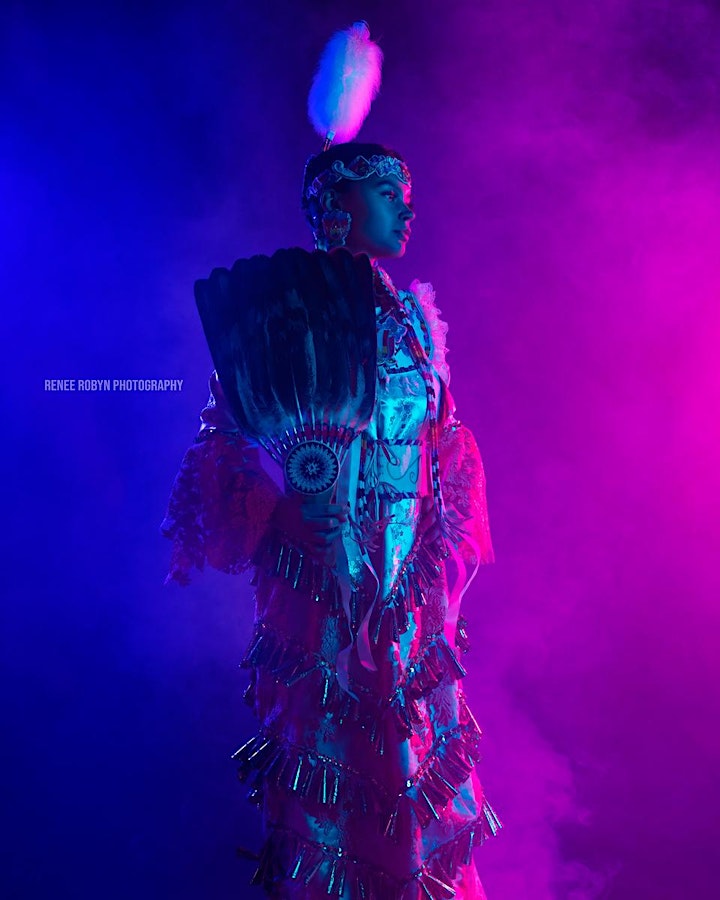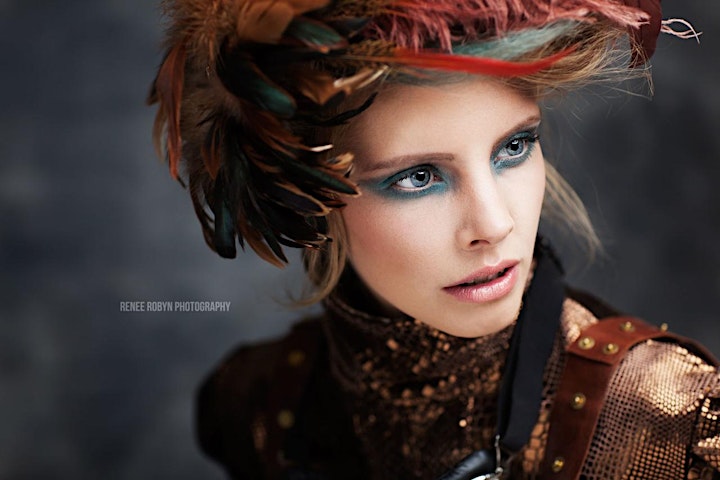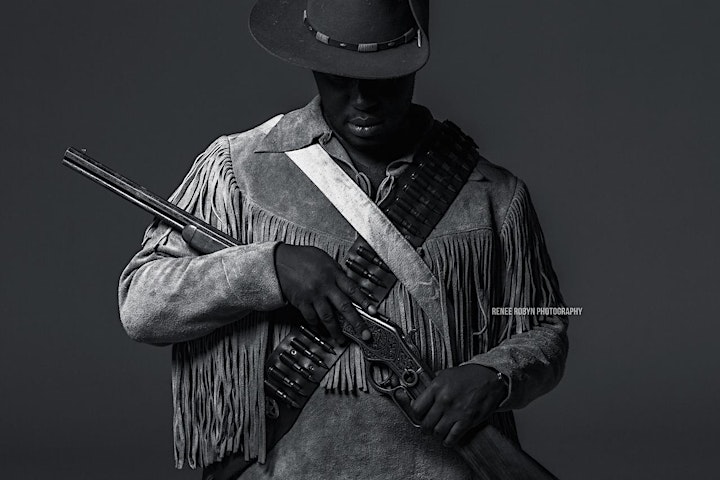 About the organizer
McBain Camera Inc. has been serving Edmonton and the Province of Alberta since 1949. We have three locations in Edmonton as well as one in St. Albert, Sherwood Park, Red Deer and Lethbridge totaling over 70 employees. McBain Camera Inc. has always prided itself in its friendly professional quality service, this quality service and extensive product knowledge has been the key to our success.
We are your one-stop location for photographic equipment, photofinishing, camera rentals, video transfers, photography workshops and more! To help all our customers we have a toll free number that covers all of North America, call us at 1-800-661-6980.