Join Birth Mark doulas for a live Childbirth Education Q&A!
About this event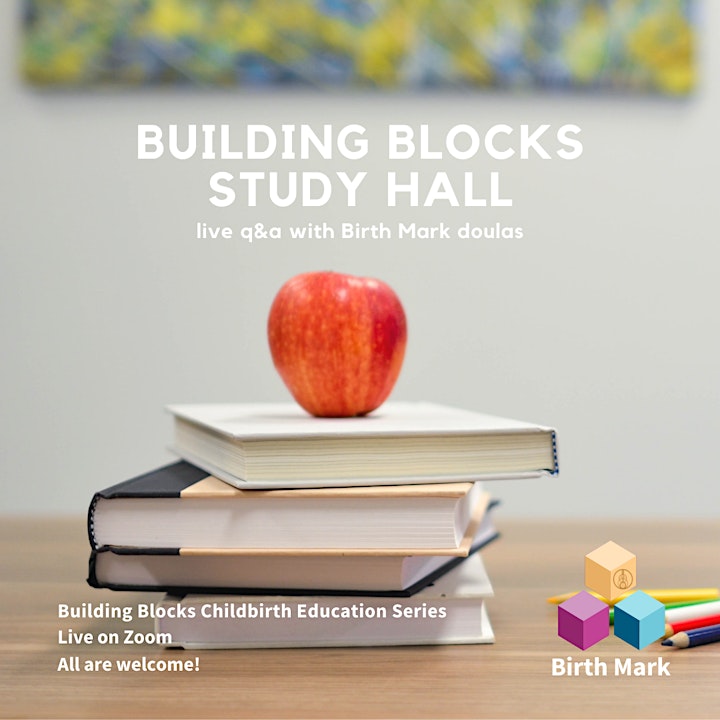 Join Birth Mark Doulas for a Study Hall!
Is your mind full of information after the other Building Blocks classes? Did you miss some of them? Not to worry! In this session we'll do a recap, and explore real life birth and postpartum scenarios.
Tish and Alex have years of experience supporting birthing families, and are ready to answer all of your questions in a casual and open forum. All support - no judgement.
Organizer of Study Hall: Building Blocks Childbirth Education
Birth Mark is a charity providing a safe, compassionate, non-judgmental space for women, pregnant people and families to feel empowered, supported and informed.
Welcome to Birth Mark! We are a registered charity providing reproductive doula support to folks in Toronto. Our role is non-medical and provides continuous care in the form of emotional, physical, and informational support. We are a source of knowledge and comfort to our clients as they navigate pregnancy, childbirth, and early parenting while dealing with the obstacles often faced by our focus population in today's society. There is no cost to our clients to access our services.
Birth Mark doulas pursue social change by assisting at-risk and marginalized individuals and their families in the navigation of the systems of sexual health, reproductive health & infant care in Toronto. The doulas' efforts in relation to social change are focused primarily on helping clients find their own voice to advocate for the care that they want and deserve from the public medical system. Through this work, the obstacles to receiving care faced by marginalized individuals are mitigated. These issues include but are not limited to: poverty, discrimination, citizenship status, race, gender, sexual orientation, etc. Our activities seek to promote access to information, services, and resources that these individuals may need; equality of opportunity; and meaningful participation in decision making for themselves, their babies and their families.