Description

You do not want to miss this unique summer event! The Sturgeon County Bounty will be hosting a Culinary Cookout in Cardiff Park on Friday, August 21 from 4-8pm.
There are so many fun events happening on the August 21st weekend in Sturgeon County that we decided to have a weekend kick-off party to promote them all! : The Edmonton Airshow, Alberta Open Farm Days, Morinville County Fair, and several long table dinners.
This fun afternoon and early evening will feature musical entertainment by The Retrofitz, sweet treats, a Taste of St. Albert Farners' Market and fresh, local food prepared by the amazing Edmonton based Mexican restaurant Rostizado by Tres Carnales!

WHAT'S ON THE ROSTIZADO MENU?
TACOS of course! We will be roasting a pig, cooking beef and have a couple of vegetarian options. Vegetables and protein will be sourced from local farms.
Pork Carnitas : 5 TICKETS (2 tacos)
Alberta pork slowly fried served with an avocado-tomatillo salsa and pickled cabbage, served as tacos
Carne con Chile : 5 TICKETS (2 tacos)
Beef braised in ancho chiles, onions, tomatoes and chocolate, served as sliders
Elotes : 2 TICKETS
Corn on a cob that's been dipped in butter and topped with queso fresco, cilantro, chile powder
Salsa and chips : 2 TICKETS
Avocado tomatillo salsa and pico de gallo
Churros : 3 TICKETS
Fried Mexican doughnut dusted with cinnamon sugar and drizzled with Dulce de leche
Aqua de Jamaica : 2 TICKETS
Hbiscus flower iced tea
---
PRAIRIE GARDENS
Fresas con Crema : 3 TICKETS
Strawberry Shortcake with whipped cream, our own farm grown strawberries, and a hint cinnamon
Fingerling Papas Bravas with Smoky Tomato Drizzle : 3 TICKETS
Potatoes mildly seasoned with spicy smoked paprika and cayenne pepper after notes
Insalata di Campo "Field Salad" : 3 TICKETS
With a chive blossom and thyme vinaigrette, heirloom cherry tomatoes, organic greens, edible flowers, fresh herbs and quick pickled cucumbers
---
How Many Tickets Should I Buy?
Food tickets are for sale in books of 40. Just purchase your tickets on Eventbrite and bring your paper receipt printed out or displayed on your phone to the ticket booth at Cardiff Park on August 21. We will redeem your Eventbrite ticket for food tickets, which you can then spend how you wish! A small to average meal will be about 10-20 food tickets per adult.
Food tickets will be pre-sold onilne so we can ensure that we have enough food for all of our hungry guests! Limited tickets are available, so get them before you come!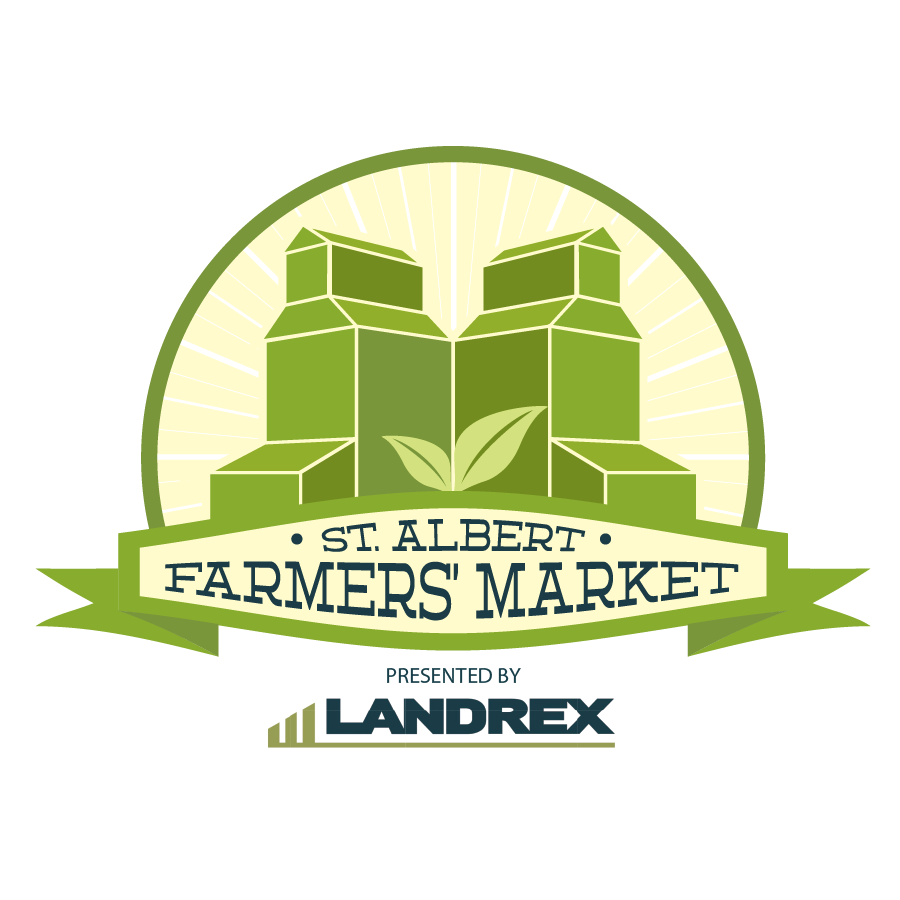 Our Taste of St. Albert Farmers' Market will also be at the park, featuring 40 of your favourite vendors from the St. Albert Farmers' Market! Bring your cash, as there is no ATM on site and there are so many fantastic things to shop for!