Succeed as a Business Intelligence & Reporting Analyst- Info-Session May 20...
Description
We are back again due to popular demand!



How can you succeed in Business Intelligence?
This is a question most often asked than answered.


This is a tricky question but, let me try to figure this one for you.
My name is Abdulla A. I came to Montreal College with a background in Engineering, where I did my Diploma in Business Intelligence & Reporting Analysis. The BI course definitely augmented my Technical skills to such an extent that I was able to impress the Intelligence & Analytics team at Bell Canada. As a result, I was on the rolls of Bell Canada, year ONE! Rest as they say is history! It was not just luck, not just opportunity. It was my determination to upgrade my skills at the right source. I would highly recommend this program for candidates seeking a career change, especially from traditional engineering backdrops.
I hope this answered the question to some extent.

I also realised that the Fast-track programs will get you on the right track to be Job-ready. Not only do they build their programs with the help of industry experts, but also keep them updated by analyzing current trends in the IT market. (Denith)
Business Intelligence is the big thing that has already started to transform businesses and their ability to compete by helping them make smarter decisions. Microsoft has been delivering a competitive and an expanding set of BI and analytics capabilities with SQL Server at the core of the solution that is set to lead the market. It is then no coincidence that demand for skilled SQL BI developers has been growing exponentially.
* Redacted from conversations, recordings and notes from students.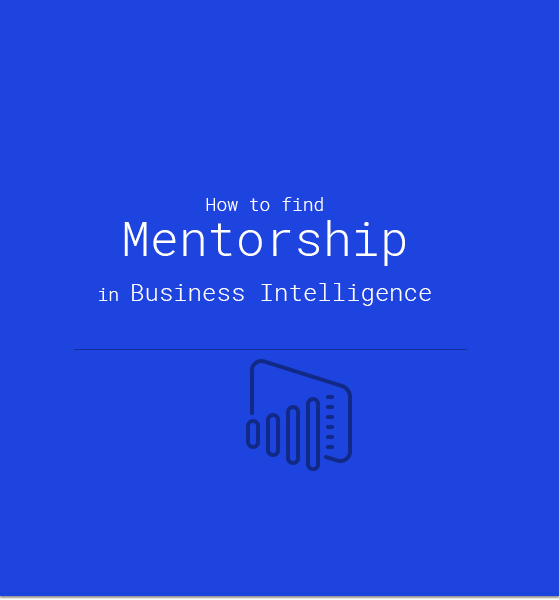 Mentors
I would like to mention that you cannot break into the industry easily without a mentor. So go get one. Beg, borrow or steal! I was able to seek and get the right mentorship even after I finished the course and stay connected with the Market.(Denith).


Domain Leaders

Parminder Jit Singh | Iuri Ludkevitch | Gregory Shinder


You can also meet our Industry-expert Instructors and know more about pipelines, processes and Industry standard workflows. Our dedicated staff have you covered in case you have questions about Loans and Scholarships.


Have a chance to get career advice and meet with our subject matter experts. If you are looking for a place to start, then check out our programs and courses to see what we have to offer. Learn more
Details

Venue : Montreal College of Information Technology
Time : 12:30 pm
Date : Saturday, 26th May 2018

Event schedule
Introduction to Business Intelligence
How you can break into the field
Jobs and opportunities
Prerequisites
Enrolment & Finance options
Question time
Refreshments
Who should do this program?

Anyone looking to have a career in IT requires knowledge and skills from an extremely diverse set of fields: mathematics, statistics, economics, econometrics, IT, marketing, finance, HR, domain knowledge and of course, a set of software tools. This means that while almost anyone with an interest in numbers can get in, everyone needs some sort of training. and Data Analytics is not so much about tools or technologies, it is a way of thinking that allows the use of knowledge, tools and technologies to extract valuable insights from data.
What will you learn?
Improve decision-making capabilities and business performance using Data Analytics to make better business calls. This course gives you an opportunity to analyze complex data sets, work with popular data tool sets, and structures for taking spontaneous business orders for leading companies in the market.
---
MEDIA RELEASE DECLARATION
Montreal College of Information Technology, its representatives and employees reserves the right to take photographs of him/her and his/her property in connection with the above-identified subject. Participants authorizes Montreal College of Information Technology, its assigns and transferees to copyright, use and publish the same in print and/or electronically. He/she agrees Montreal College of Information Technology may use such photographs of him/her with or without his/her name and for any lawful purpose, including for example such purposes as publicity, illustration, advertising, and Web content.