Success Soirées for the Wise and Adventurous Businesswoman
About this Event

Discover THE best ways to better your business
Marketing, Mindset, Money, Branding, Sales, Social Media & more!
Join our bimonthly line-up of inspirational speakers

Thursday, October 22nd, 3 pm MST. 
1.5 hours of
enlightening insights, achievable ideas & image enhancement not to mention, innovative surprises!
And, new addition, back by popular demand!
HAPPY HOUR from 4:30-5:30 - Smart and savvy socializing with ALL the attendees.

Four fabulous speakers presenting an array of intriguing topics
Business & personal growth in an entrepreneurial environment
This is Mingling with Meaning
Come for the camaraderie, the connection, the collaboration!
Linger online to ask questions of the experts 
Take advantage of the generous V.I.P. 10% reduction on all Caprice Consignment delights 
Remember it's not shopping; it's "visual branding"!
We have an extra added "interactivity" to involve all attendees
More to come on the fun.
This is a Zoom with true va va voom!
Leave our meeting feeling refreshed, restored, uplifted & empowered, 
having learned, laughed & fallen in love with your brilliant self!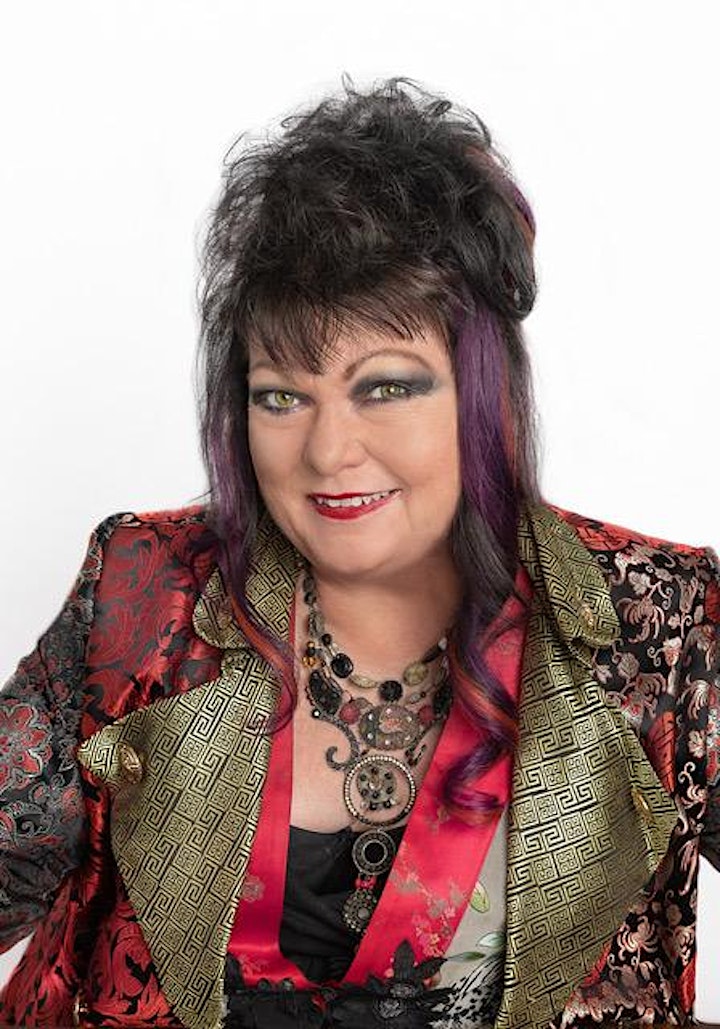 With so many online, now, more than ever, you need to SHINE!
How you convey your message has never been so important.
Zandra Bell
gives voice to your business success.
Creative Marketing Innovator - Promotional Wordsmith – Inspirational Speaker & Humorist
Zandra will take you through her simple success strategies step-by-step, revitalizing your methods along with your mindset.
Master the empowering elevator speech
Discover your "WHY" & brand build around it
Create & deliver presentations that pay
Revitalize your money mindset
Attract clients & close sales
Written or spoken          
the RIGHT words really do make you more money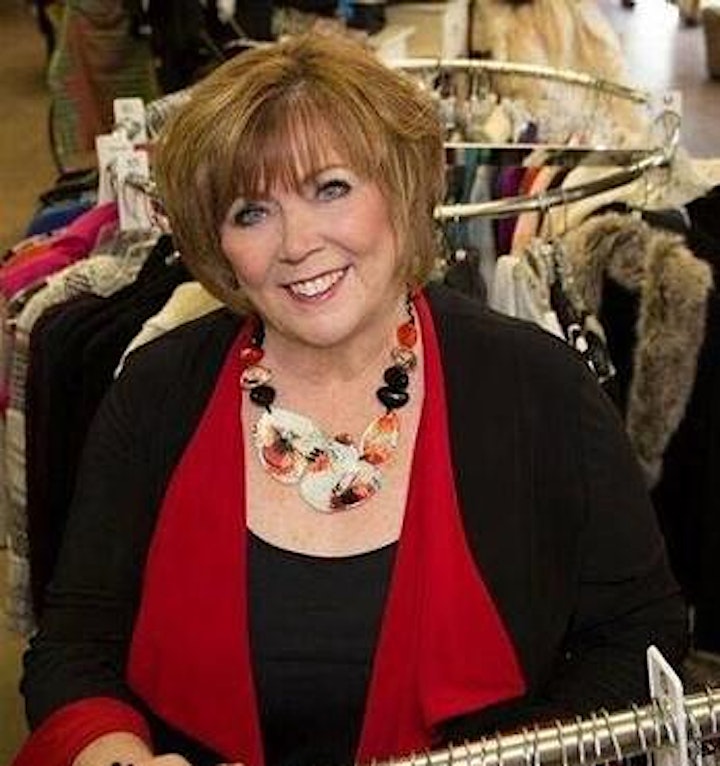 Glenda Polak
Retail Therapist Extraordinaire &
Owner of Caprice Consignment
shares the secrets from her innovative program,
The Business of Empowered Dressing,
Glenda will advise on how to dress for maximum impact with instinct, confidence, and style.
Take advantage of your "Enclothed Cognition".
Ladies, Put ON Your POWER!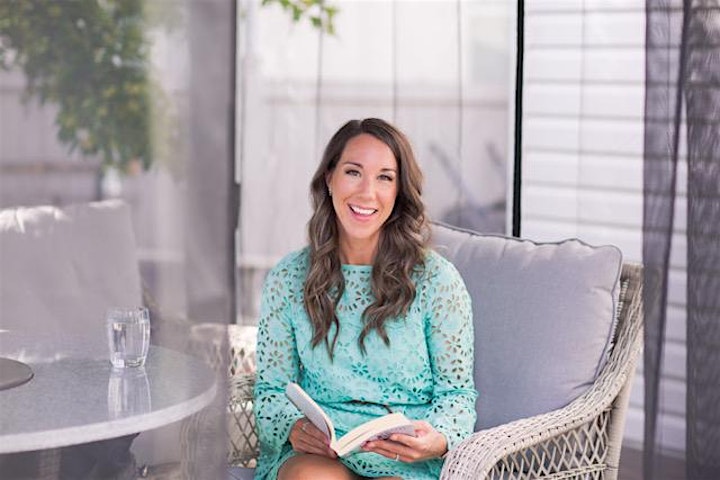 Jessica Derksen
Our Happy Hour Sponsor
The power to create your own reality has always been yours to use. Acclaimed life revitalization specialist, Jessica Derksen is passionate about showing you how to do just that.
Guiding her clients to profound, long-lasting transformation has been her goal ever since she experienced first-hand how consistent, incremental efforts to enhance our mindset can manifest outwards, replacing negative behaviour patterns with desired habit change. Her popular program, Love Me, Love My Body - Every "Weigh", Shape & Form, has inspired so very many to greater heights of physical and mental well-being. Why settle for just okay, when everything you want in life is already yours? If you want a different ending, tell a different story.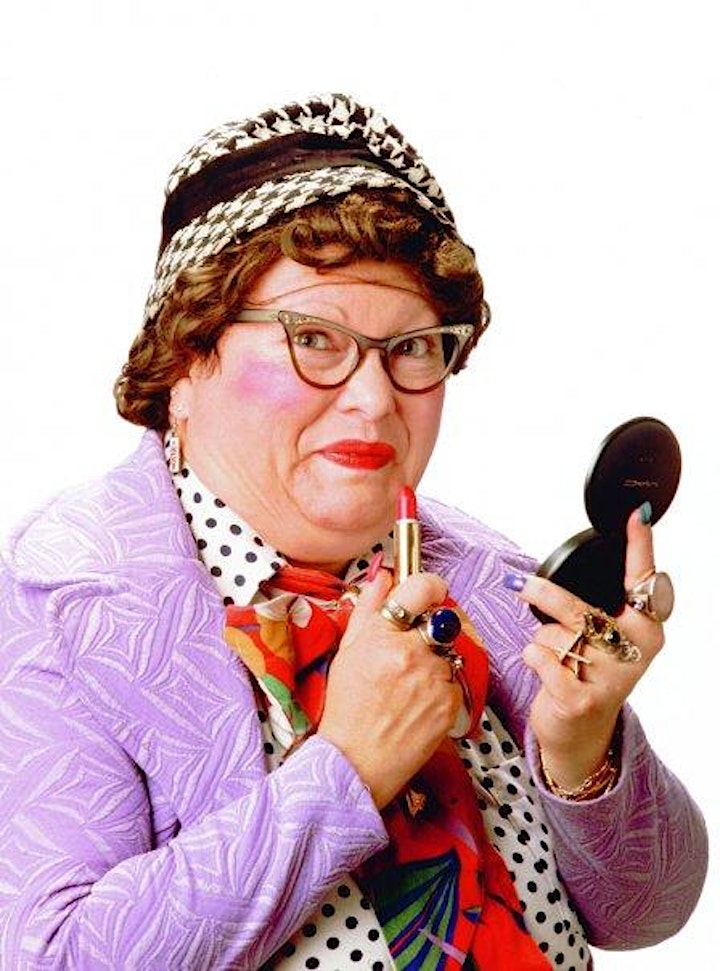 Shirley Best
Widely acclaimed, award-winning star of stage, TV screen, and the international conference scene, the unique and dynamic Dr. Shirley Best, is not only a famous Stress Management Expert, Women's Empowerment Advocate, and Certified Credit Card Utilization Consultant,
BUT… she is also the proud author of the new bestseller "Everything I Ever Really Needed To Know About Life I Learned From Watching Law And Order".
The extraordinary Dr. Best has graced countless events with her presence over the last twenty-five years, appearing at various festivals in Canada and the U.S., along with numerous stage productions, radio, and TV shows as well. The sought-after celebrity has also spoken at business conferences all over North America, sharing her innovative insights customized to a myriad of industries and professions from physicians, pharmacists, nurses, and lab techs to engineers, geologists, geophysicists, bankers, investment professionals, and mortgage brokers, right on through to mechanical contractors, roadbuilders, cattle breeders, dairy farmers, steel manufacturers, and homicide investigators, just to name a few.
Her extensive array of consulting clients includes corporate entities such as Shell, Air Canada, McDonald's, Agrium, Lafarge, Emerson, Monsanto, Chevron, Safeway, Millar Western, Imperial Oil, Cenovus, CIBC, HSBC, Scotiabank, ATB, Suncor, and Syncrude. The list goes on and on.
She is currently on tour presenting an inspiring self-help seminar series for modern couples entitled Women Are From Mars, Men Are Just Afraid.
Recently voted Woman of the Year by the Make Room for Seniors League in her home town of Spondin, Alberta, she is currently featured there as Ms. October on the Fred's Oilfield Drilling and Denture Clinic community calendar.
As one enthusiastic reviewer from CBC put it, "Shirley, at her best, is simply a world-class act."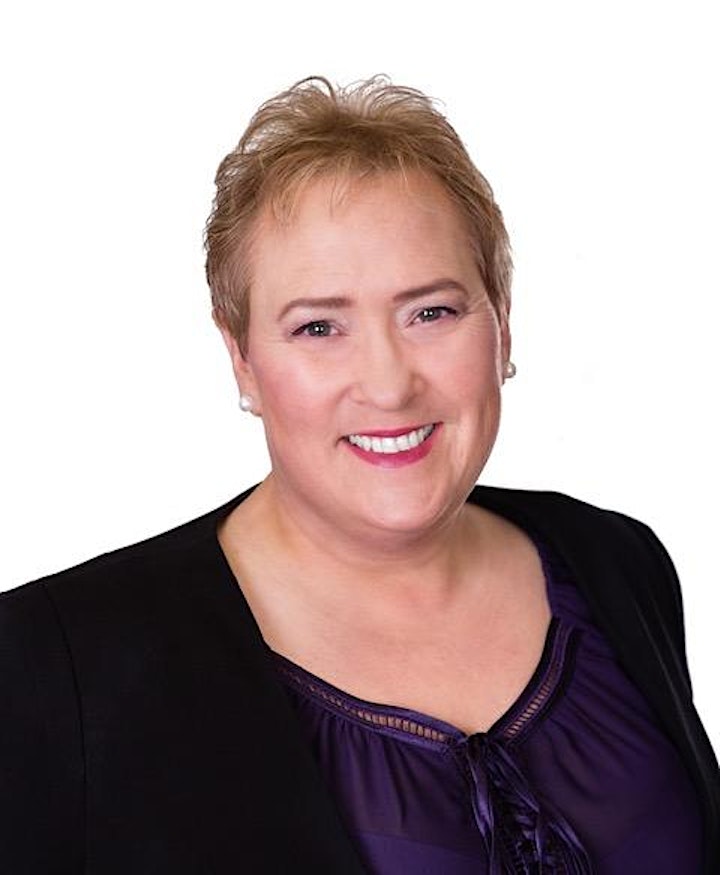 Ruthann Weeks
The importance of maintaining an empowering, abuse-free work environment is at the forefront of public awareness these days, thanks to the efforts of forward-thinking crusaders like Harmony Training & Development's founder, Ruthann Weeks.
Graduating in Human Resource Management, Ruthann went on to excel as a Certified Information and Referral Specialist.
Acting upon her vision to see HR embrace a more holistic approach, Ruthann eventually created her own social enterprise to address workplace violence and harassment by providing pro-active education and policy and procedure development. A portion of all company revenue is donated to domestic violence prevention.
Passionate in her quest to support business and human resource professionals with essential resources, this Certified Psychological Health and Safety Advisor also facilitates training designed to aid in optimizing change and enhancing workplace well-being.
An inspiring justice warrior championing the underdog, Ruthann Weeks forges on in business and life, her success a sterling reminder to have faith in the face of fear!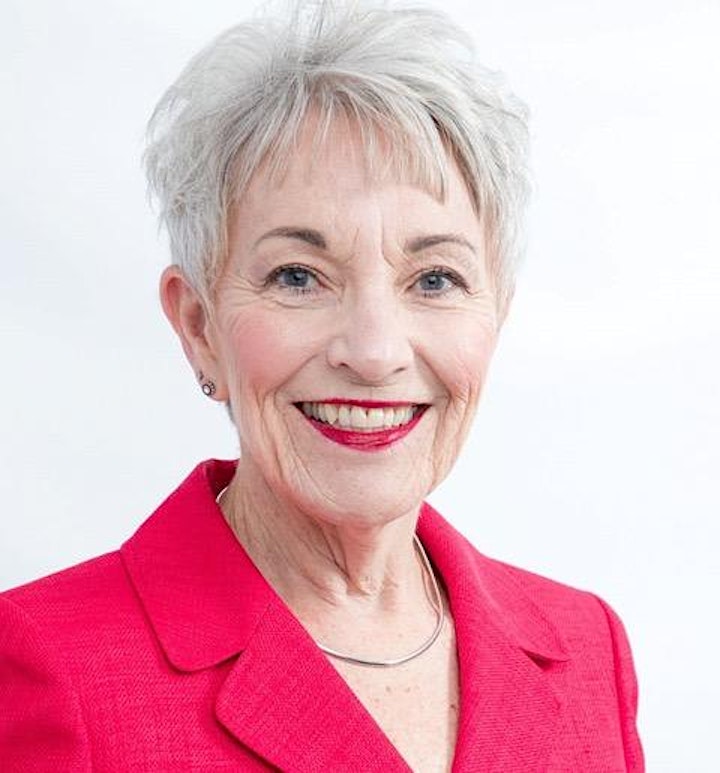 Marlene Cameron
Business: Marlene Cameron Coaching
Your Greatest Passion Professionally Speaking: Helping individuals release what is holding them back/making them fearful so that they can have stronger voices, have the confidence to be more visible and have a more empowered presence in their lives and careers
The Adjective that Best Describes You: Knowing
Your Official Title/ Credentials: MBA, CFA (chartered financial analyst), CPC (certified performance coach), Emotional Freedom Techniques (EFT) master trainer
Your Superpower: My intuition, I can quickly see what is behind someone's distress or blockages and help them quickly release the emotional energy
How Do You Change the World? By attempting as best I can to model presence and grace and helping others become the confident authorities of their own lives
Most Prized Possession: My townhome, I look out over the Bow River, my second prized possession – my nice car so that I can drive in luxury to the mountains
Your Proudest Accomplishment Professionally Speaking: The work I did to overcome my own self-doubt and self-worth issues so that I could show up fully and help others feel more authentic, successful and free to be themselves.
Founded the Day with the Masters annual event for the Calgary chapter of the International Coach Federation, now in it's 13th year.
Also, as President of the symphony volunteers, provided financial and administrative support to the fledgling Louisiana Philharmonic Orchestra formed by the musicians of the bankrupt new Orleans Symphony. The LPO is still performing 30 years later, the only musician owned orchestra in the U.S.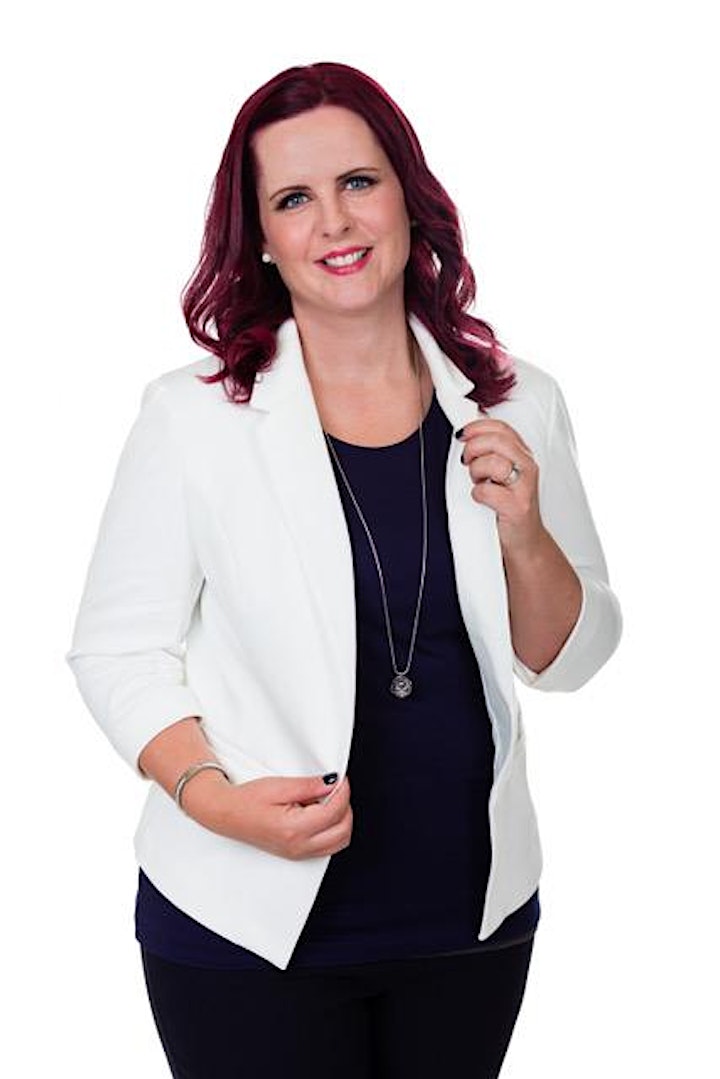 Laura Harder - Building your business behind the scenes
Our tech goddess
Sure, you can do everything yourself, or you can do what you love best, and let Laura Harder take care of the rest. If you're a heart-centred entrepreneur or business owner looking for a creative, customized solution to your administrative and digital marketing needs, Laura and her team of experienced specialists can help your business thrive! Never underestimate the power of seeking expert assistance.                                                       
Uplift your spirits
as you learn how to uplevel your business

Event Agenda:
Thursday - October 22nd, 2020
3:00 PM - 4:30 PM MDT
Happy Hour - 4:30-5:30 PM MDT
Join us after the main event for an Après-Biz Chat Room Happy Hour!
Online event.
The link to join the event will be sent to you in your registration confirmation email. 
Join us now! Space is limited.
Reserve your place today!
Date and Time
Location
Refund Policy