Success Soirées for the Wise and Adventurous Businesswoman
About this event

Discover THE best ways to better your business
Marketing, Mindset, Money, Branding, Sales, Social Media & more!
Join our bimonthly line-up of inspirational speakers

Thursday, May 6th, 3 pm MST. 
2 hours of
enlightening insights, achievable ideas & image enhancement not to mention, innovative surprises!
And, new addition, back by popular demand!
HAPPY HOUR from 5-6pm - Smart and savvy socializing with ALL the attendees.

Four fabulous speakers presenting an array of intriguing topics
Business & personal growth in an entrepreneurial environment
This is Mingling with Meaning
Come for the camaraderie, the connection, the collaboration!
Linger online to ask questions of the experts 
Take advantage of the generous V.I.P. 10% reduction on all Caprice Consignment delights 
Remember it's not shopping; it's "visual branding"!
We have an extra added "interactivity" to involve all attendees
More to come on the fun.
This is a Zoom with true va va voom!
Leave our meeting feeling refreshed, restored, uplifted & empowered, 
having learned, laughed & fallen in love with your brilliant self!

There is great power in accepting
HELP!
Oh, sure, you can dish it out, but you can't take it. Right?
Not a sign of weakness, but of strength and true business savvy,
not an indication of incompetence, but of bravery and brilliance,
asking for HELP is how you advance on your path to success.
There is no reward in going it alone.
Just remember,
as the SUPERWOMAN you are, you can do ANYTHING!
But not by doing EVERYTHING all by yourself!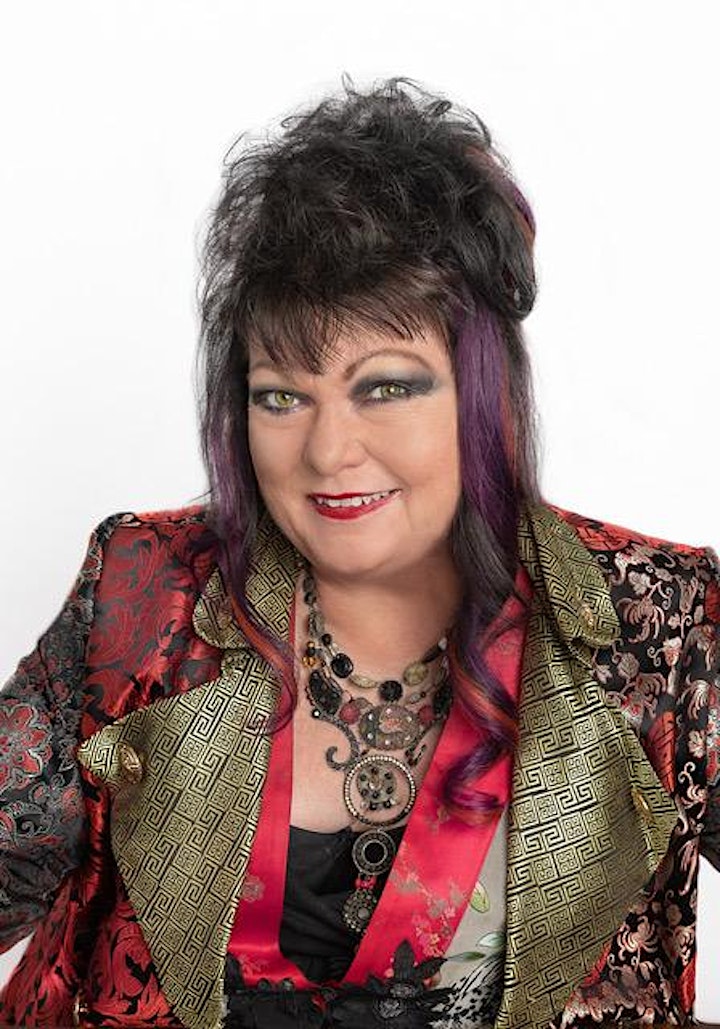 With so many online, now, more than ever, you need to SHINE!
How you convey your message has never been so important.
Zandra Bell
gives voice to your business success.
Creative Marketing Innovator - Promotional Wordsmith – Inspirational Speaker & Humorist
Zandra will take you through her simple success strategies step-by-step, revitalizing your methods along with your mindset.
Master the empowering elevator speech
Discover your "WHY" & brand build around it
Create & deliver presentations that pay
Revitalize your money mindset
Attract clients & close sales
Written or spoken          
the RIGHT words really do make you more money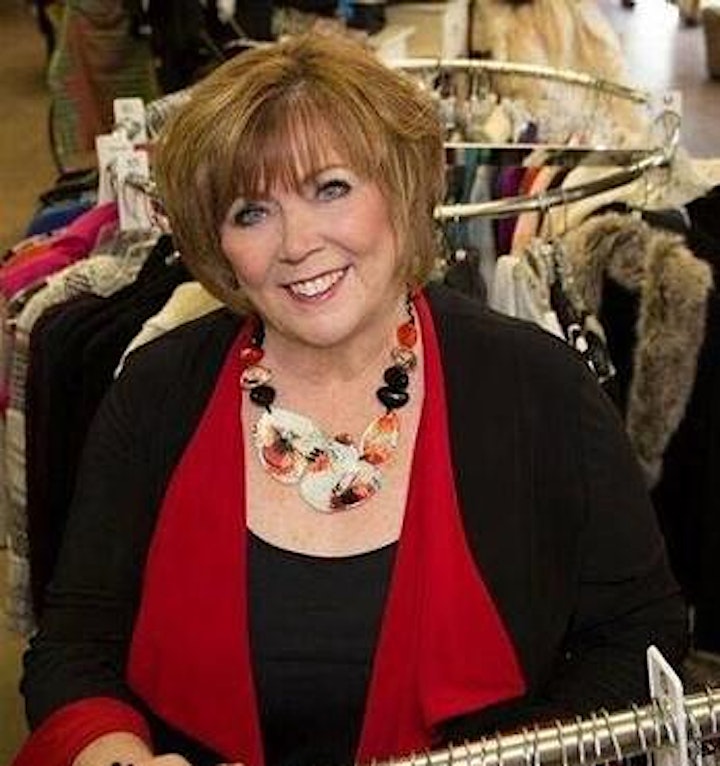 Glenda Polak
Retail therapist extraordinaire Glenda Polak has reigned supreme over her superbly curated treasure trove of upscale fashion finds for almost twenty years.
Yes, Caprice Consignment, undoubtedly one of Edmonton's most irresistible shopping destinations, is a testament to women's inspiration, self-love, and delightful experience, thanks to Glenda's conviction that it's never about making a sale; it's about making a difference.
In addition to overseeing a new, online sales component for her store, Glenda co-hosts the bi-monthly women's networking event, Success Soirées. This award-winning entrepreneur, speaker, and event organizer has also recently founded a not-for-profit organization, The Sharing Closet, and launched an innovative personal style program, The Business of Empowered Dressing, helping women build confidence, individuality, and self-esteem.
That's just in the last year!
Clearly, the clothes we wear make an incredible impact, and so does Glenda Polak. Ladies, it's time to put on your power!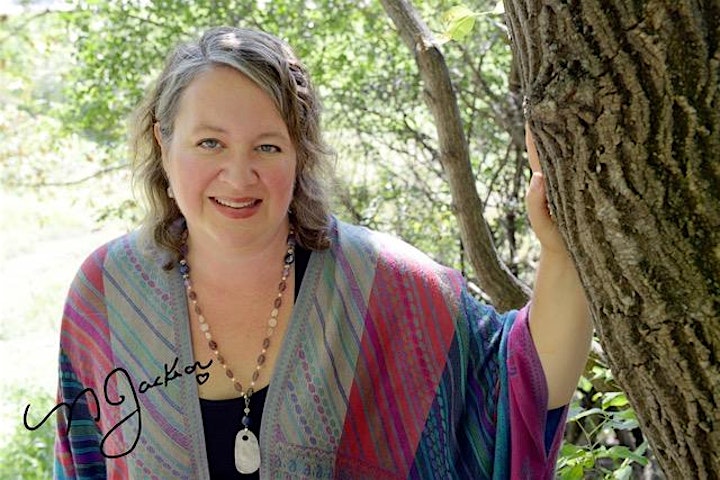 Nathalie Jackson
Our Happy Hour Sponsor
If fate had not intervened, it's quite likely that acclaimed spiritual leader Nathalie Jackson would now be living a relatively happy life as a wife, mother, and gainfully employed electrical engineer. When the joyous arrival of her first son was eclipsed, however, by seven unbearable months of endless crying due to a brain injury sustained at birth, this creative visionary embarked upon an empowered path of holistic healing that has irrevocably changed her life.
Now an inspired teacher sharing her expertise in countless transformational rituals and modalities, Nathalie is passionate about her life's work, Woman Unveiled - School of Women's Mysteries. She guides you, as an integral part of her sisterhood, to learn to love completely and unconditionally while you embrace self-acceptance and discover your innate magnificence.
Just remember who you really are.
It's time to play a much bigger game.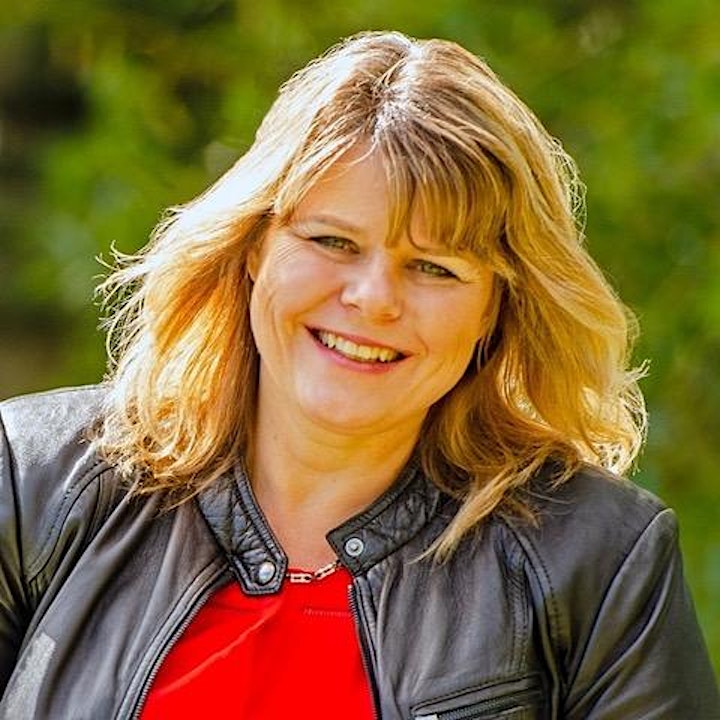 Heather Andrews
Speaker, publisher, and best-selling author, Heather Andrews is the founder and CEO of Get You Visible, a business empowering entrepreneurs to create their stories and impart their wisdom to the world. As a literary coach, Heather is passionate about the many ways storytelling will uplevel your business, expand your influence, and establish your unique brand. She helps her clients create more impact through sharing their experiences with vulnerability and authenticity. Let Heather Andrews help you use the power of your story to get visible and get more business!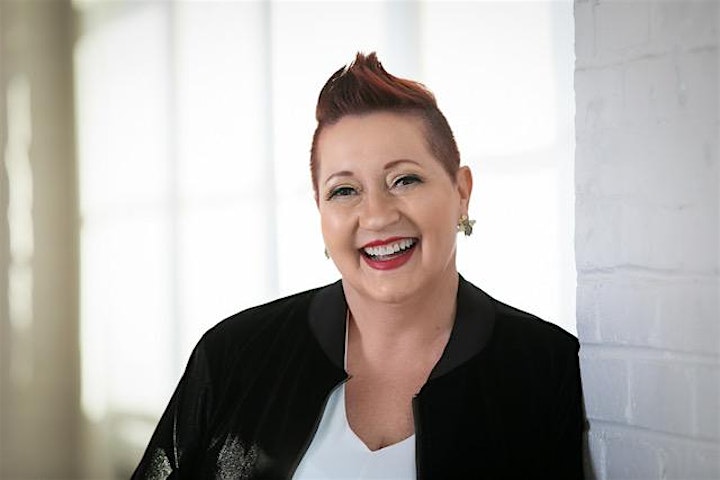 Connie Zeller
Connie Zeller is the founder and CEO of Salty Bee Events. In unanimity with the effects of the 2020 Pandemic, Connie transformed C.Zeller Events from a young start-up to the vibrant event production company, Salty Bee Events by serving her clients with the professionalism that they came to expect at their live events prior to COVID-19. Connie assisted her clients by developing a process for growth and financial success for their virtual events. This enabled them to stay connected and serve their audience and ideal customers.
Salty Bee Events creates transformational events that bring people together who are driven to help others disrupt the status quo and make a difference. Connie's goal is to provide deep connections, groundbreaking ideas and incredible experiences so that you can play a bigger game, accomplish bold things and significantly expand your influence.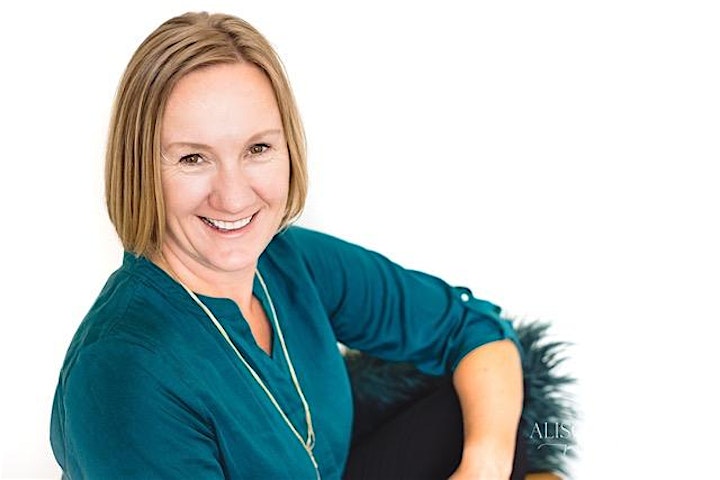 Louise Hopkin
Growing up in a small town in New Zealand, as the youngest of six children, Louise Hopkin and her family did not have much and there was a disconnect among them. She spread her wings at age 21 to travel to Europe and create amazing memories, however, she found past traumas in her life kept her in a cycle of huge happiness and then down into great sadness and frustration.
Louise believes that instead of dealing with our emotions, as human beings, we tend to find something that is an instant relief from our pain and escape. By doing this, we are not helping ourselves to get to the layers of hurt we are feeling. For some, this could be using alcohol as a release of unwanted emotions, or we can turn towards "stuff". Louise became an organizer because she wanted to help individuals, families, and couples implement systems and have fewer items around the home, which creates a balance of mind, spirit, and soul.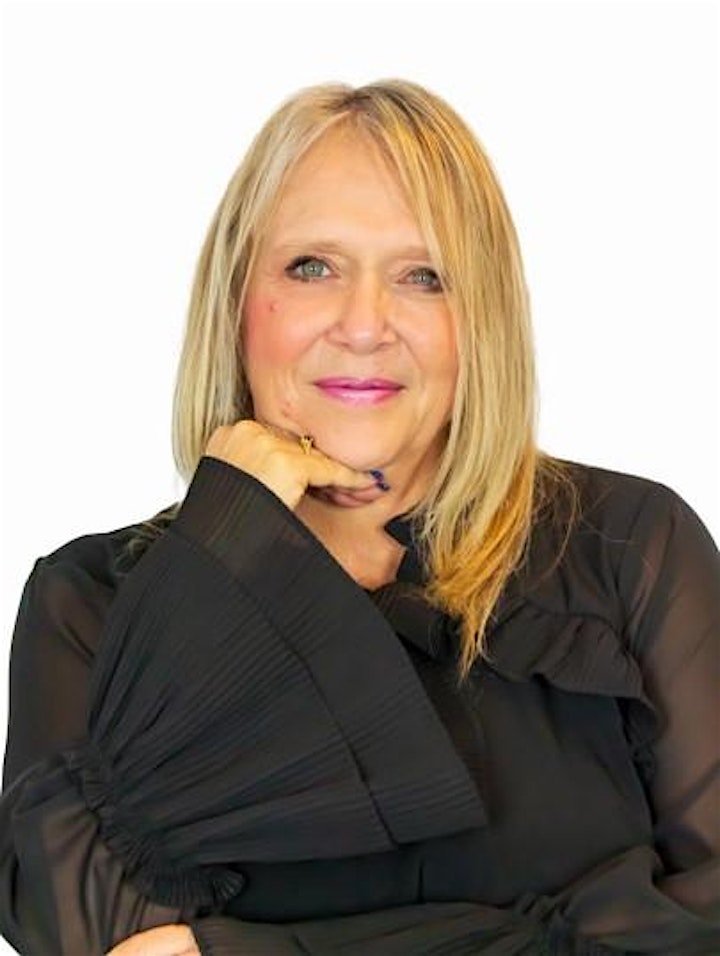 Rae-Ann Wood-Schatz
The founder and CEO of Integrity Seminars for over twenty years, Rae-Ann Wood-Schatz lives every day with the desire and commitment to make a difference. Her passion for people comes from a deep-seated belief that we are all infinitely capable of doing better, being better. Sometimes, what we lack, however, is the capacity to get out of our way. Until we shed those old stories and our limiting beliefs, we remain stuck in outmoded thinking and behavioral patterns, achieving less than stellar results.
On her evolutionary journey of personal development, Rae-Ann began as a student in the same programs she now teaches. Earning her psychology degree, she continued to amass extensive master-level training in numerous modalities, such as clinical hypnotherapy, neuro-linguistic programming, and shamanic coaching. A certified soul retrieval specialist, this dedicated thought leader is a teacher of shamanic initiation for the Institute for Shamanic Medicine and the first Canadian facilitator of the Samurai Game.
Throughout her well-lived life of learning and transition, she has never wavered from pursuing her passion, assisting others to be the best version of themselves no matter what stands in their way.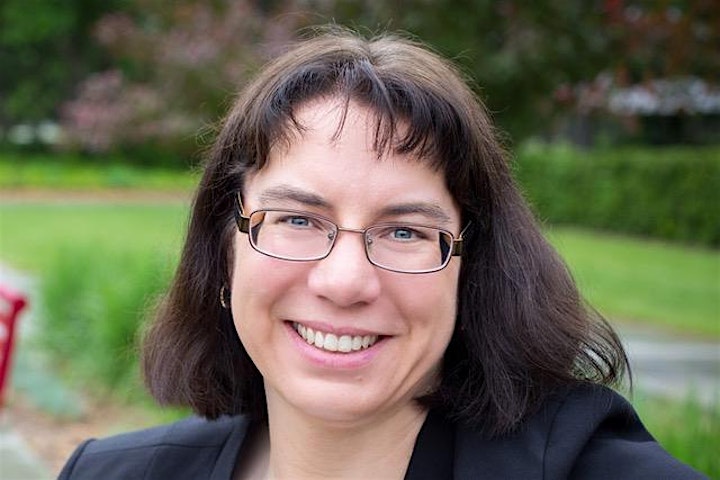 Ingrid Carleton
Our tech goddess
Ingrid's Digital Desk, the innovative, business venture launched by analytics and quality management expert, Ingrid Carleton, provides busy entrepreneurs with creative, customized solutions to their administrative and digital marketing needs.
An environmental laboratory biologist, with a Bachelor of Science in Ecology from the University of Calgary, Ingrid excelled in many facets of her profession while working with select organizations over the years, including her specialty, environmental ecotoxicology. From strategic data analysis, to reviewing and revising standard operating procedures, right on through to conducting internal audits to improve the quality of company operations, Ingrid honed her talents in project coordination, and the development of effective systems and processes to promote advanced efficiency in the workplace.
A dedicated advocate for women's empowerment, Ingrid has held many volunteer leadership positions within the Girl Guide organization as well, where her determined focus on time management, meticulous attention to detail, and, of course, her brilliant gift for generating order out of chaos, continue to enhance her mentorship of the program participants.
It is this formidable array of professional and personal skills that Ingrid now brings to her new vocation, assisting entrepreneurs so that they can focus on their zone of genius, which is conducive to their ultimate success. Thanks to Ingrid, more and more business owners have the freedom to choose how they spend their time, and ultimately earn more money!
Uplift your spirits
as you learn how to uplevel your business

Event Agenda:
Thursday - May 6th, 2021
3:00 PM - 5:00 PM MDT
Happy Hour - 5 PM to 6 PM MDT
Join us after the main event for an Après-Biz Chat Room Happy Hour!
Online event.
The link to join the event will be sent to you in your registration confirmation email. 
Join us now! Space is limited.
Reserve your place today!
Date and time
Location
Refund policy