Success Soirées for the Wise and Adventurous Businesswoman
About this event

Discover THE best ways to better your business
Marketing, Mindset, Money, Branding, Sales, Social Media & more!
Join our bimonthly line-up of inspirational speakers

Thursday, June 3rd, 3 pm MST. 
2 hours of
enlightening insights, achievable ideas & image enhancement not to mention, innovative surprises!
And, new addition, back by popular demand!
HAPPY HOUR from 5-6pm - Smart and savvy socializing with ALL the attendees.

Four fabulous speakers presenting an array of intriguing topics
Business & personal growth in an entrepreneurial environment
This is Mingling with Meaning
Come for the camaraderie, the connection, the collaboration!
Linger online to ask questions of the experts 
Take advantage of the generous V.I.P. 10% reduction on all Caprice Consignment delights 
Remember it's not shopping; it's "visual branding"!
We have an extra added "interactivity" to involve all attendees
More to come on the fun.
This is a Zoom with true va va voom!
Leave our meeting feeling refreshed, restored, uplifted & empowered, 
having learned, laughed & fallen in love with your brilliant self!

The REAL DEAL - Authenticity in Business Pays!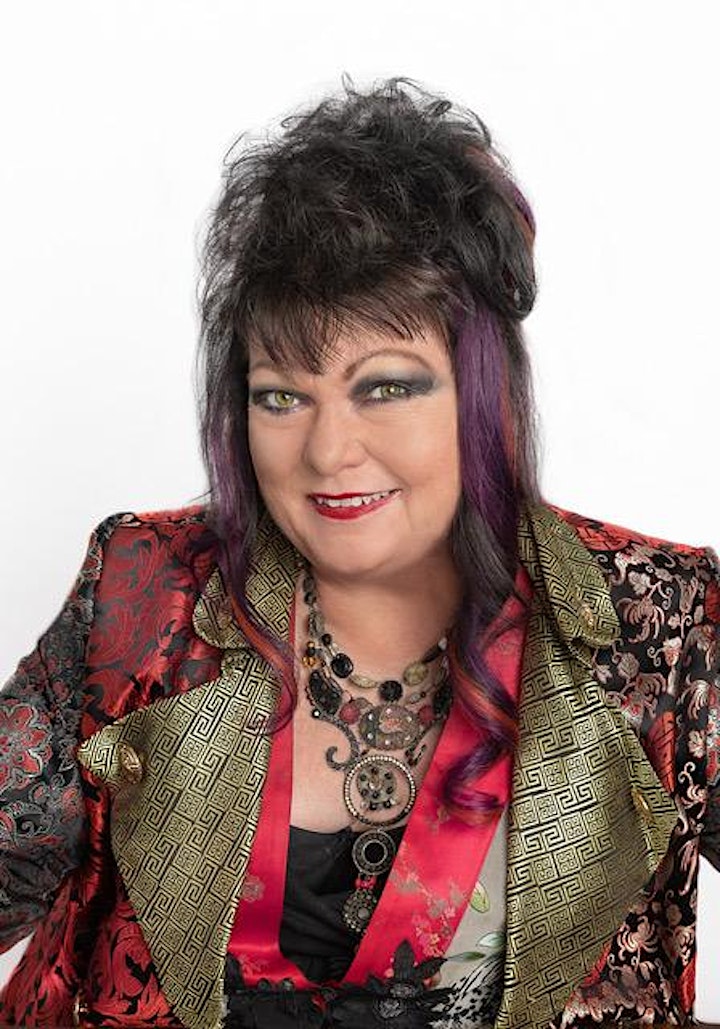 With so many online, now, more than ever, you need to SHINE!
How you convey your message has never been so important.
Zandra Bell
gives voice to your business success.
Creative Marketing Innovator - Promotional Wordsmith – Inspirational Speaker & Humorist
Zandra will take you through her simple success strategies step-by-step, revitalizing your methods along with your mindset.
Master the empowering elevator speech
Discover your "WHY" & brand build around it
Create & deliver presentations that pay
Revitalize your money mindset
Attract clients & close sales
Written or spoken          
the RIGHT words really do make you more money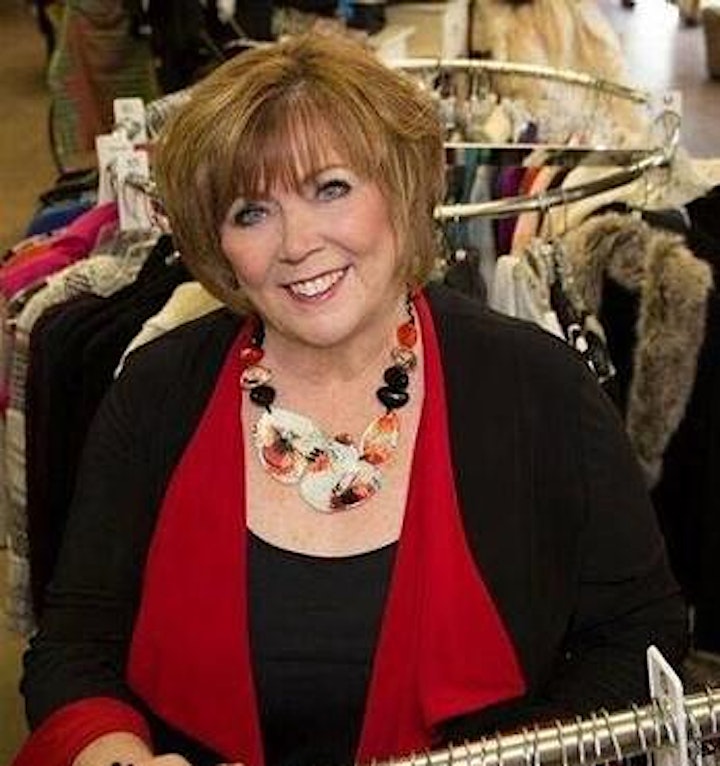 Glenda Polak
Retail therapist extraordinaire Glenda Polak has reigned supreme over her superbly curated treasure trove of upscale fashion finds for almost twenty years.
Yes, Caprice Consignment, undoubtedly one of Edmonton's most irresistible shopping destinations, is a testament to women's inspiration, self-love, and delightful experience, thanks to Glenda's conviction that it's never about making a sale; it's about making a difference.
In addition to overseeing a new, online sales component for her store, Glenda co-hosts the bi-monthly women's networking event, Success Soirées. This award-winning entrepreneur, speaker, and event organizer has also recently founded a not-for-profit organization, The Sharing Closet, and launched an innovative personal style program, The Business of Empowered Dressing, helping women build confidence, individuality, and self-esteem.
That's just in the last year!
Clearly, the clothes we wear make an incredible impact, and so does Glenda Polak. Ladies, it's time to put on your power!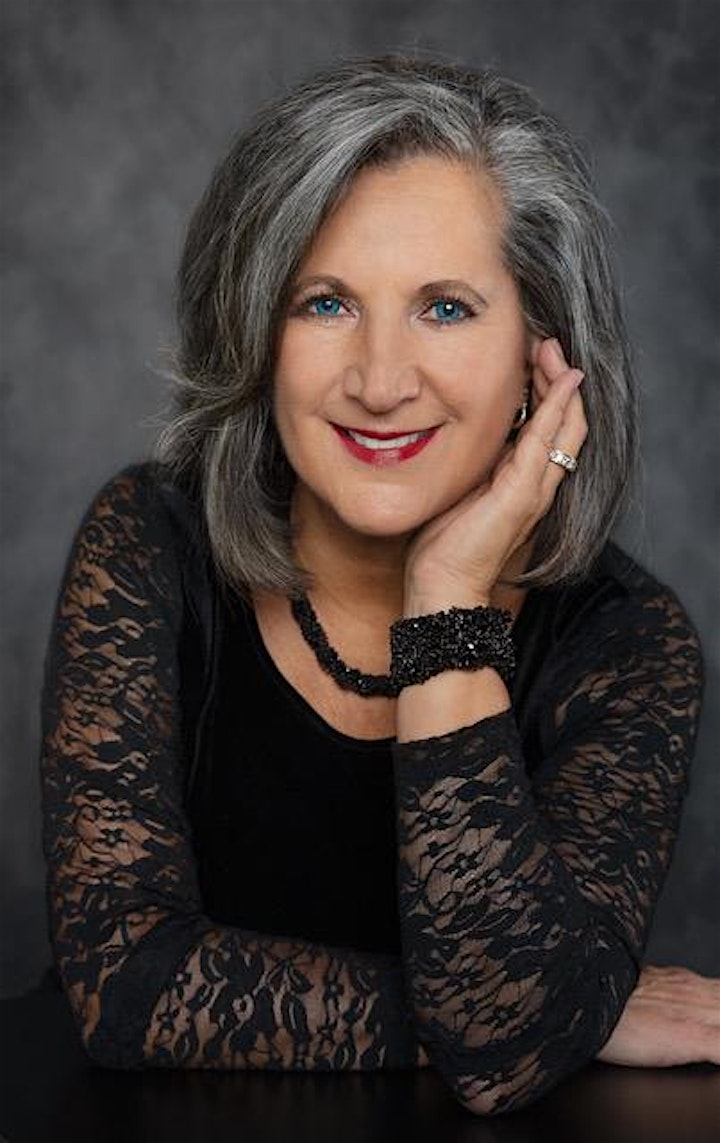 Irene Lay
Happy Hour Host
Irene is an award-winning portrait photographer! Her Images have been judged by judges and educators from all around the world, earning her 30 bronze awards at The Portrait Masters - International. Her background in photography includes years in website and graphic design, product branding, as well as contemporary, family portraiture, and a touch of boudoir.
Irene's passion is photographing everyday people, turning their images into magazine worthy portraits that empower the subjects, especially women, to defy the odds and become the best person they can be. Her glamour, fashion and portrait style transcends the stereotypes and has changed the face of portrait photography. She promises your photo shoots will be an experience you will never forget.
Irene weaves her own story of defying the odds in a society that creates women who have forgotten who they really are. Her story inspires women to see themselves in a different light, to reconnect with that beautiful, confident and intelligent woman they've somehow lost and be in AWE of her again! Irene has set out on a mission with a vision to help women see their transformation and discover their self-love and self-worth! Through her EmPower Portraits, she wants you to SEE the power you have, to SEE your confidence, to SEE that brilliant and outstanding woman that you've always known was you deep inside. She believes that seeing this transformation of self-love will change the way they see themselves in life, love, money, and business. When they own their look, stand in their power, and make an impact, then they see that they are not broken! Irene says, "When they look at their portrait, I want them to feel the way they do when they want to read a line of a poem twice."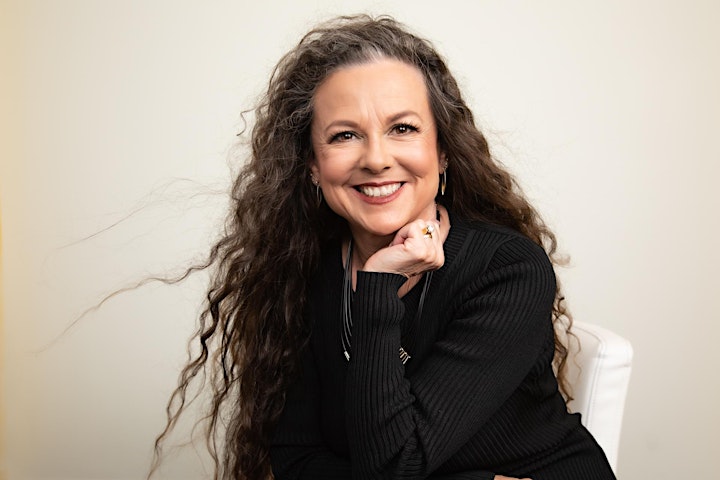 Marilyn Moldowan
Are you looking for a customer service-savvy real estate specialist who values relationships over keyword rankings? How about a consummate industry professional, an innovative straight-shooter who's intent on doing good business with good people to get great results? Meet real estate broker extraordinaire, Marilyn Moldowan! You'll be very glad you did, much like the hundreds of families she has guided through the home buying/selling transition in her last thirty years of success.
A refreshing icon of authenticity, Marilyn initially graduated as an RN, excelling in a longtime medical career, but she never stopped exploring life's many avenues, literally as well as figuratively, visiting every continent by age thirty-five. Now, she combines this uniquely seasoned real-life perspective with three decades of cumulative wisdom and business acumen to bring her clients an enhanced version of realtor expertise that's straight, clean, genuine, and focused specifically on service rather than social media.
Yes, this badass broker believes in giving her utmost, viewing each transaction as a work of art, so if you're ready to buy, sell, or you're no longer sure, it's time to get real with Marilyn Moldowan! There's just no app for that.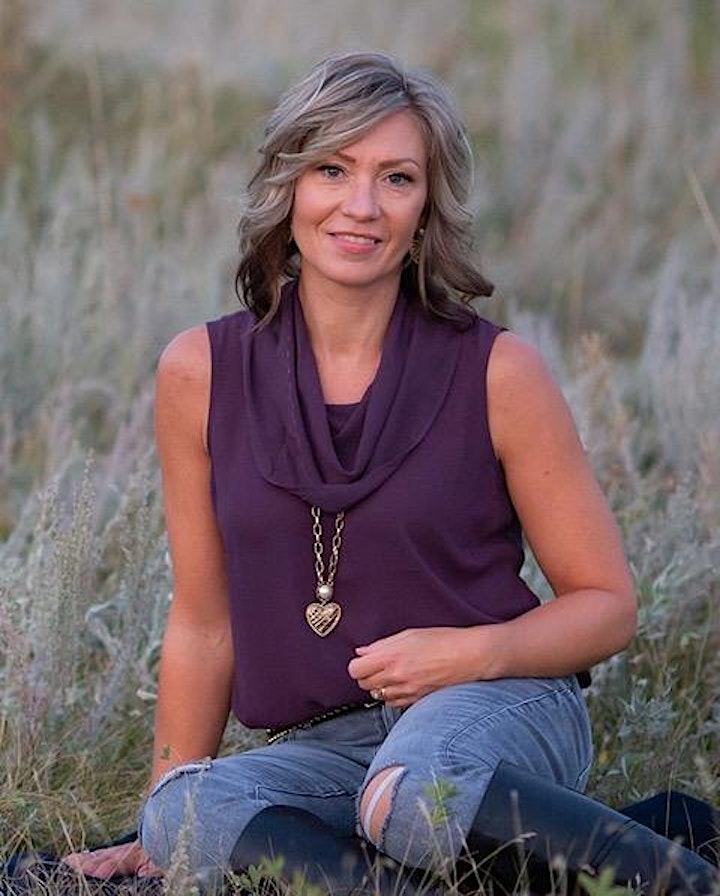 Ramona Kossowan
Ramona Kossowan founded RK Coaching to serve women who desire a fulfilling life but can't seem to get there, or they keep getting stuck. Whether it's your body image, personal health & self-care, relationships, or career, Ramona is passionate about uncovering what needs to be healed to manifest a life that reflects your true, empowered self.
Ramona brings expertise, compassion and dedication to her clients after having been through so many of these struggles herself. At age 30, she was exhausted both physically, mentally and emotionally. She was in a soul-sucking job with no great prospects ahead of her. Financial pressures were piling up, sabotaging her health with comfort eating. With her husband stressed to the max with a business venture, Ramona just couldn't see her way out of the city, job and lifestyle that didn't align with her AT ALL. She felt broken.
Now, 20 years later, virtually everything looks different. Ramona's journey has brought her to a healthy, strong body, rewarding relationships and a sense of peace. She has a rewarding business that lights up her soul, a family-centred lifestyle in a rural community and a stronger sense of self than she's ever had.
As a Gentle Trauma Release Practitioner and personal empowerment coach, Ramona knows how essential it is to lay the foundation of emotional empowerment to realize your dreams and achieve your goals. This was the missing piece for her. Once she healed old wounds, she was propelled forward in her life.
Ramona is also a certified fitness professional and an herbal specialist, providing expertise to support her clients in their health and fitness. She is especially fond of coaching midlife women to discover their inner strength so they can feel amazing and brim with physical confidence.
Ramona believes in connecting with your body's inner wisdom. This is not from her telling you what to do; it's about coaching you to discover this yourself. This is not from pushing and forcing. This is from healing what needs to be healed, then taking the next step. As you heal old wounds, change your inner story, step out of your comfort zone or dial up your self-care, this stronger, healthier, happier, more successful version of you will be uncovered. This is her exciting vision for you!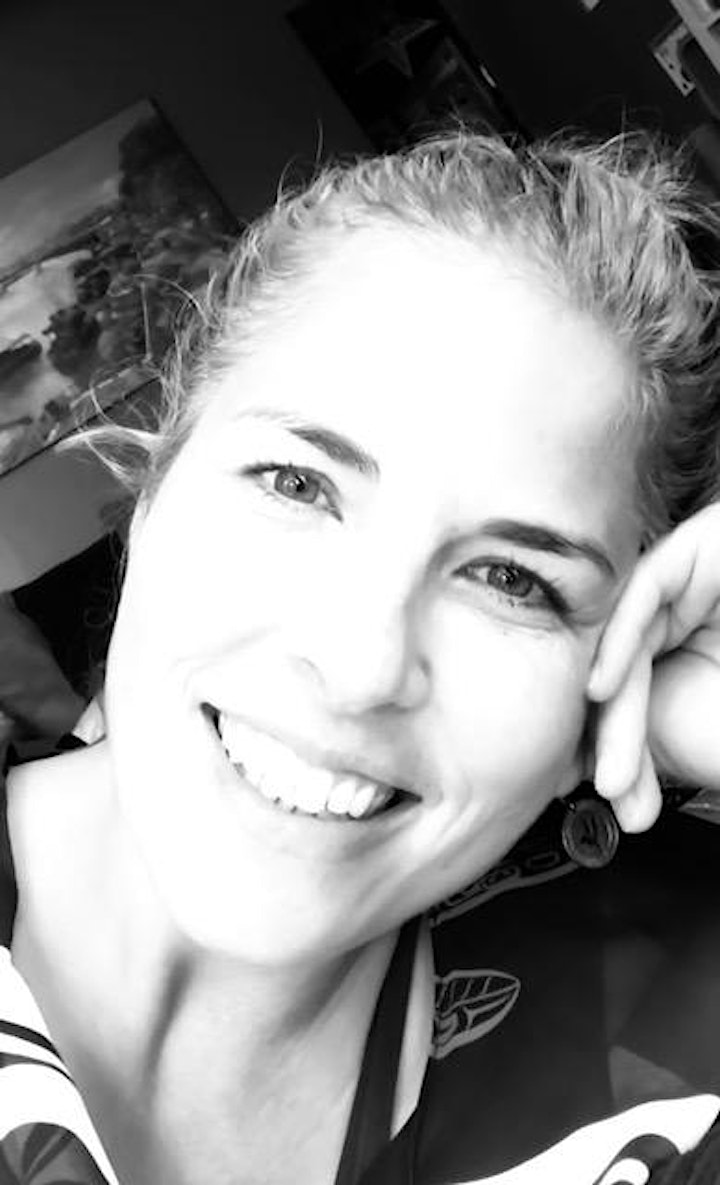 Chelsea O'Neill
Most people have never heard of Bowen therapy, but Chelsea O'Neill is not most people. The founder of her business, As Healing Goes, she is an intuitive, natural-born healing master, gifted not only in the art of Bowen but in numerous modalities, including massage therapy-RMT, craniosacral therapy, yoga, and Watsu, a form of aquatic shiatsu massage. Even that impressive blend of experience and expertise doesn't begin to describe Chelsea's proven wellness wizardry, her innate talent for freeing her clients from all forms of chronic pain, succeeding where other mainstream avenues have missed the mark. It's a healing genius that improves our quality of life, potentially ending opiate dependency, an intangible something so unique as healing goes that once they've experienced the undeniable results, it has most people returning for more and referring their family and friends. Join forces with this gifted professional on your journey to optimum balanced health and, working together, you will find your answers.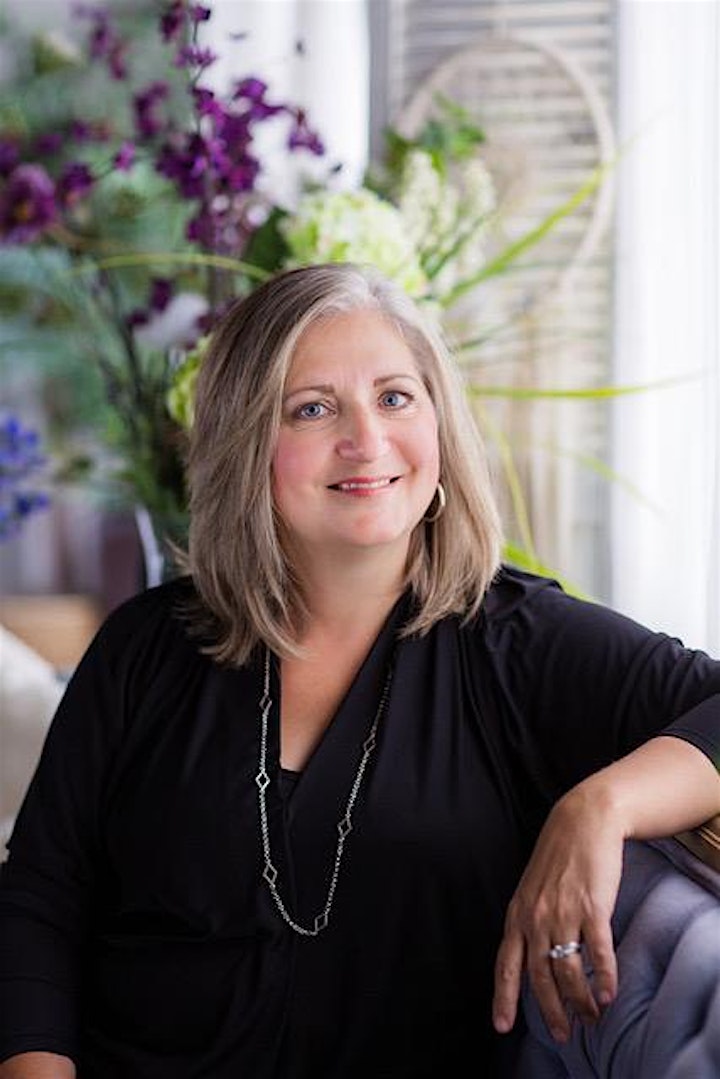 Sherrie Cameron
As a certified financial educator and money relationship master, Sherrie Cameron is passionate about helping you navigate through the confusion and conformity of the typical institutional advice to adopt instead a more holistic perspective on how to achieve your life goals. In designing the personalized money map that's right for you, Sherrie is your proven tour guide to the world of abundance, your financial GPS guiding you down the Pathway to M.O.R.E. Her approach encompasses ALL the different nuances of money energy from the fundamental practicalities of investment right on through to helping you release the obsolete and restrictive inner beliefs and open up to embrace the financially limitless life you deserve.
Stanice Markham
Business: Kimono Envy
Your Greatest Passion Professionally Speaking: My greatest passion is giving in my community. I founded 100 Women Who Care Edmonton, and, collectively, we have given over $100,000 to Edmonton non profits.
The Adjective that Best Describes You: Resilient
Your Official Title/ Credentials: Founder of 100 Women Who Care, Owner of Kimono Envy, and Manager of CBWN.
Your Superpower: Positivity and Optimism.
How Do You Change the World? By helping people & supporting my community. I have already mentioned that I founded 100 Women Who Care, but I am also a board member of Crystal Kids as well as a volunteer at Operation Friendship.
Most Prized Possession: My children and my dogs
Astrological Sign: Aquarius
Your Proudest Accomplishment: My marriage of 31 years and my four beautiful children.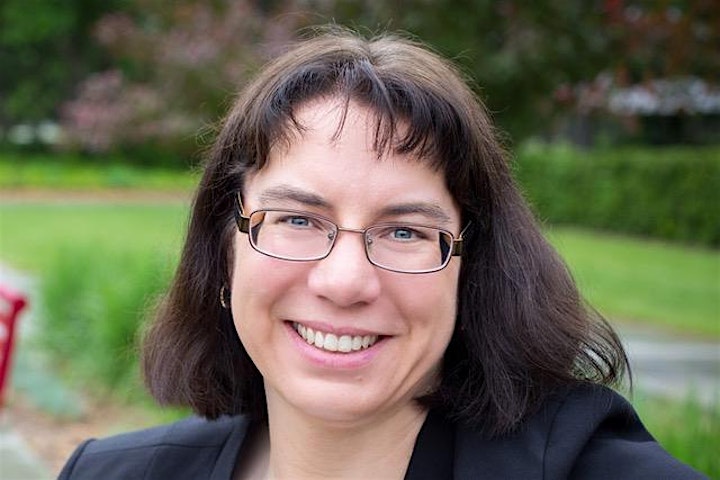 Ingrid Carleton
Our tech goddess
Ingrid's Digital Desk, the innovative, business venture launched by analytics and quality management expert, Ingrid Carleton, provides busy entrepreneurs with creative, customized solutions to their administrative and digital marketing needs.
An environmental laboratory biologist, with a Bachelor of Science in Ecology from the University of Calgary, Ingrid excelled in many facets of her profession while working with select organizations over the years, including her specialty, environmental ecotoxicology. From strategic data analysis, to reviewing and revising standard operating procedures, right on through to conducting internal audits to improve the quality of company operations, Ingrid honed her talents in project coordination, and the development of effective systems and processes to promote advanced efficiency in the workplace.
A dedicated advocate for women's empowerment, Ingrid has held many volunteer leadership positions within the Girl Guide organization as well, where her determined focus on time management, meticulous attention to detail, and, of course, her brilliant gift for generating order out of chaos, continue to enhance her mentorship of the program participants.
It is this formidable array of professional and personal skills that Ingrid now brings to her new vocation, assisting entrepreneurs so that they can focus on their zone of genius, which is conducive to their ultimate success. Thanks to Ingrid, more and more business owners have the freedom to choose how they spend their time, and ultimately earn more money!
Uplift your spirits
as you learn how to uplevel your business

Event Agenda:
Thursday - June 3rd, 2021
3:00 PM - 5:00 PM MDT
Happy Hour - 5 PM to 6 PM MDT
Join us after the main event for an Après-Biz Chat Room Happy Hour!
Online event.
The link to join the event will be sent to you in your registration confirmation email. 
Join us now! Space is limited.
Reserve your place today!
Date and time
Location
Refund policy