Success Soirées for the Wise and Adventurous Businesswoman
About this event

Discover THE best ways to better your business
Marketing, Mindset, Money, Branding, Sales, Social Media & more!
Join our bimonthly line-up of inspirational speakers

Thursday, August 19th, 3 pm MST. 
2 hours of
enlightening insights, achievable ideas & image enhancement not to mention, innovative surprises!
And, new addition, back by popular demand!
HAPPY HOUR from 5-6pm - Smart and savvy socializing with ALL the attendees.

Four fabulous speakers presenting an array of intriguing topics
Business & personal growth in an entrepreneurial environment
This is Mingling with Meaning
Come for the camaraderie, the connection, the collaboration!
Linger online to ask questions of the experts 
Take advantage of the generous V.I.P. 10% reduction on all Caprice Consignment delights 
Remember it's not shopping; it's "visual branding"!
We have an extra added "interactivity" to involve all attendees
More to come on the fun.
This is a Zoom with true va va voom!
Leave our meeting feeling refreshed, restored, uplifted & empowered, 
having learned, laughed & fallen in love with your brilliant self!

"Sometimes letting things go is an act of far greater power than hanging on and defending." Eckhart Tolle
The Liberation of Letting Go – It's a force that catapults you forward. Conversely, holding on to resentment, anger over unresolved wrongs, bitterness, pain, feelings of failure & unworthiness due to past mistakes keeps you securely mired in place.
"Let go of the oars... Everything you want is downstream." Abraham/ Hicks
Success Soirées explores the many facets of "letting go" of anger, fear, past trauma, excess weight, outmoded perceptions of ourselves and others, AND, our inhibitions & anxiety over what others might think.
That's your Fashion Statement, Success Sisters!
Forget any shyness or embarrassment! Go all out & proudly, unashamedly wear a hat!! Doesn't matter what kind. Strut your personal style whatever that may be!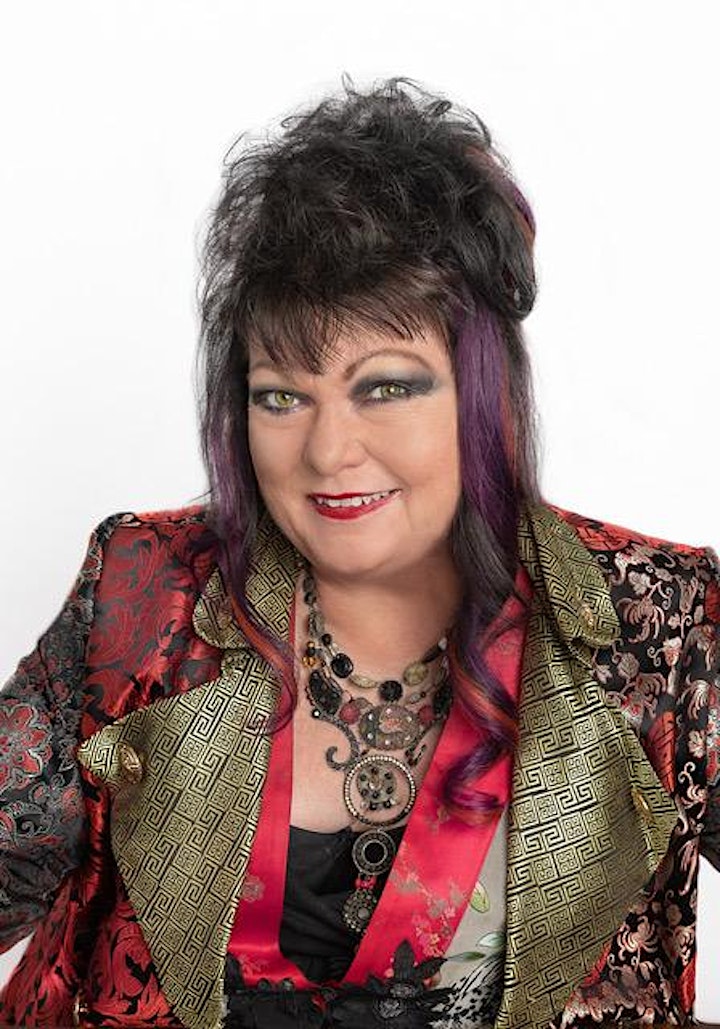 Zandra Bell
Word power to inspire the working world!
Award-winning corporate humorist Zandra Bell is the comedic genius behind the internationally acclaimed Dr. Shirley Best, customizing inspirational hilarity strategically designed to unite and empower staff while raising morale and productivity.
Laugh Your Way to the Bank!
As a marketing innovator and promotional word wizard, Zandra is your leader for word domination, helping entrepreneurs differentiate themselves in unique, compelling ways, vastly improving their client attraction and engagement. Written or spoken, the RIGHT words make you more money.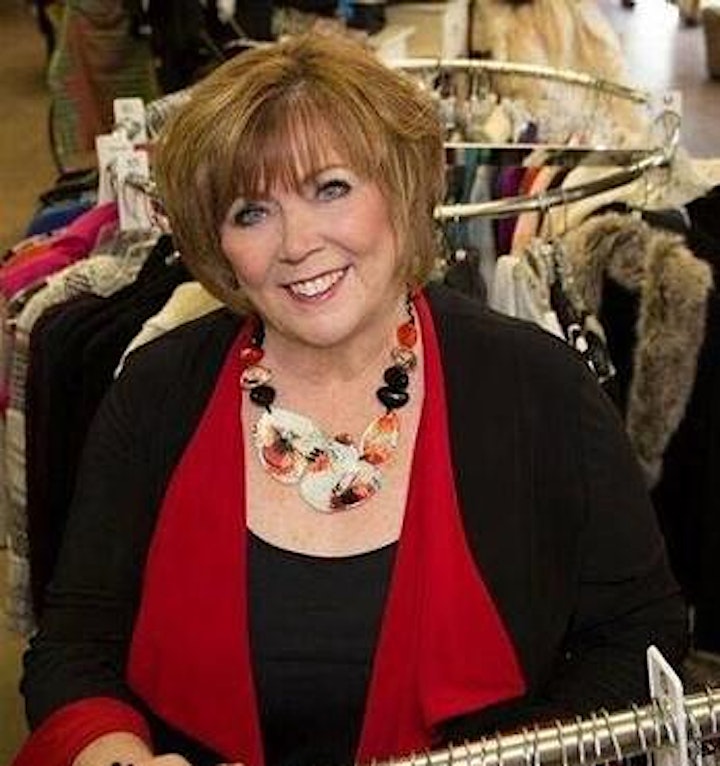 Glenda Polak
Retail therapist extraordinaire Glenda Polak has reigned supreme over her superbly curated treasure trove of upscale fashion finds for almost twenty years.
Yes, Caprice Consignment, undoubtedly one of Edmonton's most irresistible shopping destinations, is a testament to women's inspiration, self-love, and delightful experience, thanks to Glenda's conviction that it's never about making a sale; it's about making a difference.
In addition to overseeing a new, online sales component for her store, Glenda co-hosts the bi-monthly women's networking event, Success Soirées. This award-winning entrepreneur, speaker, and event organizer has also recently founded a not-for-profit organization, The Sharing Closet, and launched an innovative personal style program, The Business of Empowered Dressing, helping women build confidence, individuality, and self-esteem.
That's just in the last year!
Clearly, the clothes we wear make an incredible impact, and so does Glenda Polak. Ladies, it's time to put on your power!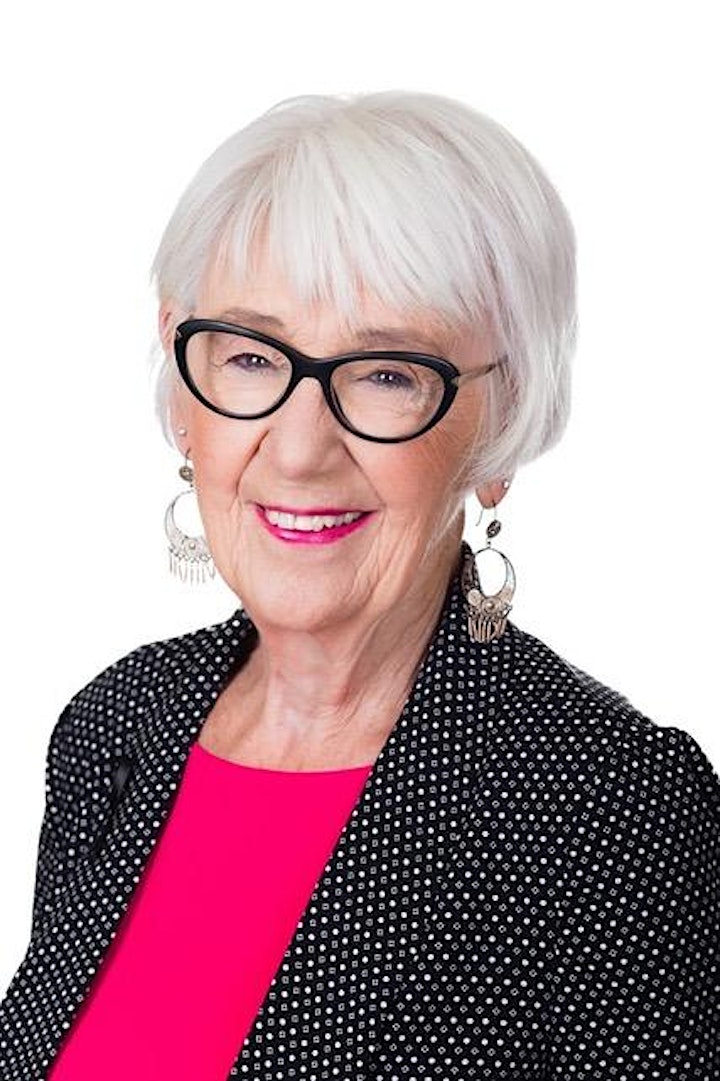 Pearl E. Gregor, PhD
Our Happy Hour Facilitator
PEARL E. GREGOR, PhD, author, was born and raised in northern Alberta, Canada. She was an educator, school administrator, social studies consultant, Executive Director of the Edmonton Regional Learning Consortium and a sessional instructor at the University of Alberta. Pearl has three children and seven grandchildren. She is widowed, retired and living on her farm with 22 cows and one Australian Shepherd named Buddy.
Pearl found the inner world of meditation and dreams in 1988 in her desperate attempts to stop the perpetual nightmares and voices and to find her way out of the horrors of clinical depression. Now an author, she tells her healing story and journey to the Divine Feminine in a Trilogy of Memoir. Gregor's dreams and symbolic exploration are tethered by a tremendous collection of theological, psychological and professional research throughout her work.
I, the Woman, Planted the Tree: A Journey through Dreams to the Feminine (Winter 2018); Authoring Self: A Journey through Dreams to the Feminine (Spring 2019); and, Cauldron of the Feminine: A Journey through Dreams to the Feminine (Spring 2020).
Life stories, interpretive dreamwork, and much more can be found on her website where you can also purchase her books through Amazon. Pearl offers workshops, individual sessions, group conversations and much more through her site.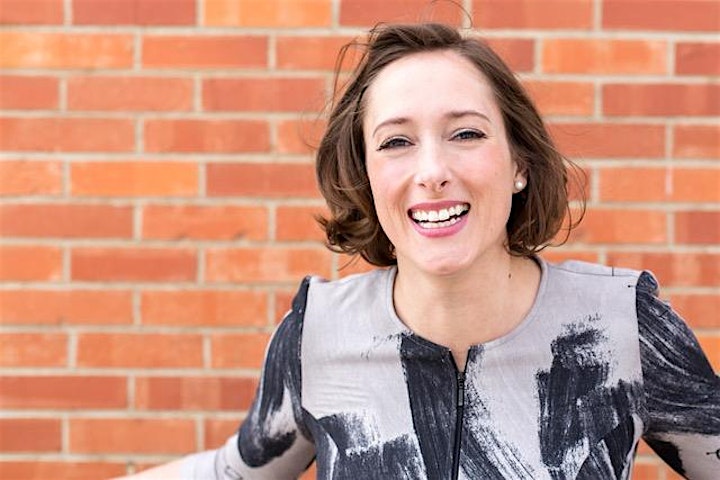 DeeAnne Riendeau
DeeAnne Riendeau is a modern day mystic and thought leader with a focus on elevating how we think and live. She is the founder and past president of Your Holistic Earth, the first holistic health care system in the world, which promotes healing through mind body and spirit by providing connections, tools and resources for a better life.
Experiencing a life of chronic illness, and near death experiences, DeeAnne rebounded with 20 years of health education and a diverse healthcare career including 6 successful health businesses.
She has spoken at Harvard University, appeared on Shaw TV, Global Television, and CTV and has been recognized as a visionary and business leader having been nominated for more that 20 awards including RBC's Woman of Business and Alberta Business of Distinction. Along with being an entrepreneur, DeeAnne is a mom of 2 bright kids, publisher, popular speaker and international bestselling author who uses her heart and her head to guide others to create their best life.
Sue Lester
Specialising in clearing 'head trash', Sue Lester is Australia's leading expert in optimizing unconscious blueprints™. Sue shares her insights with individuals, teams and audiences worldwide, focusing on creating lasting behavioural change, through mindset and identity shifts.
Sue Lester published the powerful D.I.Y. head trash clearing book, "The Face Within: How To Change Your Unconscious Blueprint", and is writing "Answering The Call To Adventure". She writes for several national women's magazines and blogs, and served on the Professional Speakers Australia's Queensland Chapter Leadership Team. In 2017 Sue was awarded the SIMNI International Small Business Woman of the Year.
In her spare time, Sue has been charged by a silverback gorilla, canoed the Zambezi River dodging hippos and crocodiles, trekked at high altitude in Nepal, India, Zaire & Peru, walked across the Australian Simpson Desert with 16 camels, volunteered in a Kenyan slum orphanage and much more. Sue uses her adventurous travel tales to inspire others to reach their potential.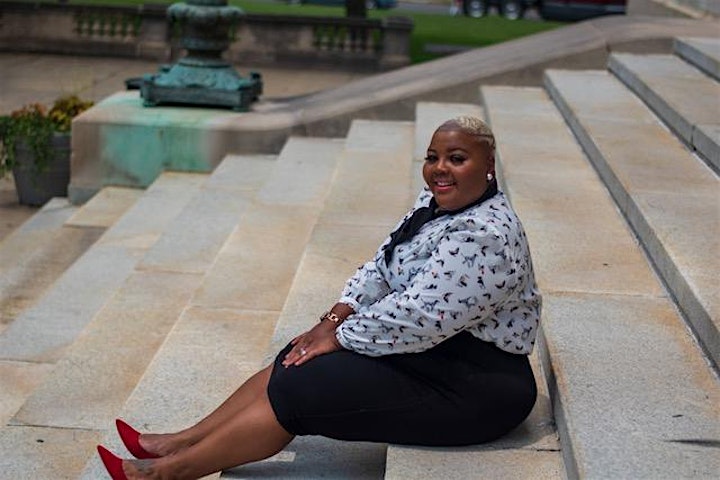 Keshia Butler-Thomas
With clients worldwide, Keshia Butler-Thomas, affectionately known as Life Coach Kesh, helps her clients elevate their brand's awareness through the usage of data-driven social media methodology. As the founder of Thrive Academy, she has taught her clients how to create an audience of loyal customers using social media despite the algorithm.
Voted one of NewJersey's Top 40 Under 40 Executives in 2018, Coach Kesh is also the host of "Stop Surviving, Start Thriving!" on RVNTV Network streaming to all Roku, AppleTV, and Amazon Devices.
Keshia found a need in the marketplace to serve entrepreneurs who were ready to start, build or scale their companies into powerhouse players in their industry. With that realization in mind and a passion for serving, she created a brand centered around building out actionable plans for success rooted in authenticity.
Lia Bandola
Lia is on a mission to help people heal their past so they can embrace and create their brilliant future!
With twenty years of experience in her present fields of counselling, coaching and personal development and over twenty years in her previous field of law – a combined forty-plus years of varied experience, she brings a wealth of knowledge and insight into human behaviour, emotional patterns and how the mind works.
Lia is the owner of Life Lessons Unlimited, providing the tools to discover and change their disempowering patterns and beliefs, so they can move forward to create a life where they are truly thriving and living every day in love, peace and joy.
Lia has recently added Certified Empowerment Coach to her expertise, which adds a whole new layer of healing for her clients to empower them to live their most desired and joyful life. Additionally, Lia is a Trauma Release Specialist and helps people identify and heal from all past traumas – the big ones and the perceived "small" ones that are often the ones that impact our lives in the greatest, ongoing way.
Lia has a 3-part model called: Unlocking the Real You to Unearth the disempowering patterns, beliefs, behaviours and traumas keeping you stuck, providing strategies to Uncover the talents, skills, desires and dreams that have been buried, so you can transform your life and Unleash your gifts and passions to the world and ultimately Unlock the real you.
Recently Lia started her new Podcast called "From Trauma to Triumph" to inform and give people more insight into trauma and how to heal from those traumas. You can go to: https://anchor.fm/lia-bandola to learn more about it and all the different platforms you can listen on. Lia is also on all Social Media platforms indicated on her Podcast page or website.
Lia is a published author and her publications include:
Chapter: "I Can Have it All, Can't I? Overcoming the Superwoman Trap!" in "Expert Women Who Speak, Speak Out, Vol. 5"
"The Power of Women United" - 20 Women's Stories of Strength and Confidence
"For the Love of Our Children, Chapter: Ollie's Story – From Nonna's Heart"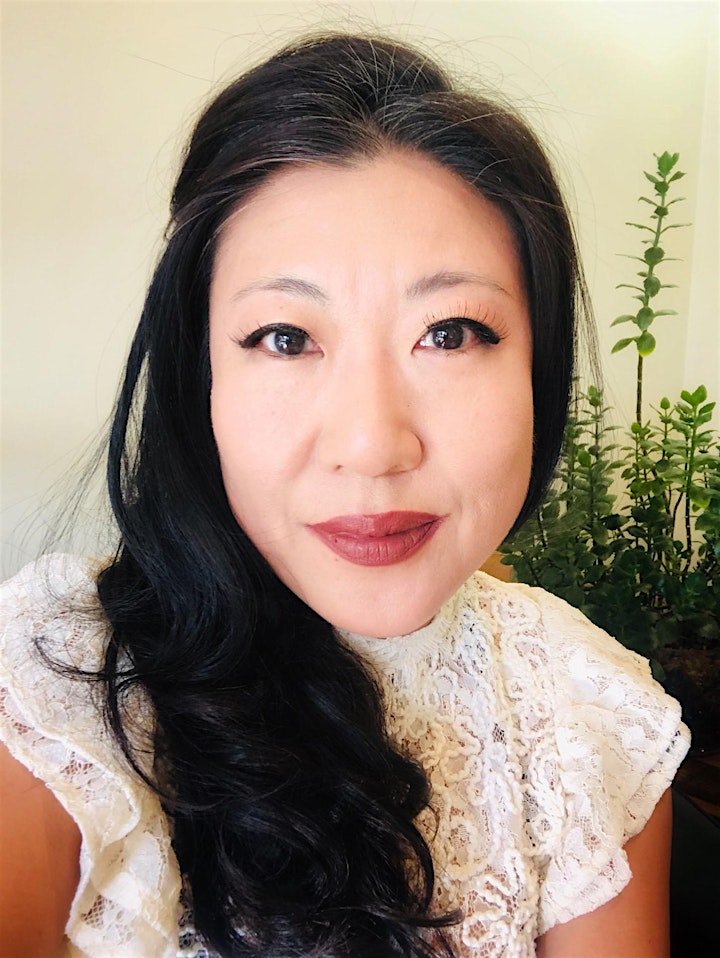 Tina E. Hong
Executive Health & Mindset Success Coach, Certified ANLP Practitioner
Tina Hong is a Certified Executive Health Coach, who is committed to partnering with high-achieving, busy business owners and entrepreneurs to achieve self-mastery in claiming unstoppable health, life, business and love, while improving daily performance through mindset and habit transformations.
Tina has successfully worked with countless clients to:
lose up to 100lbs of body fat
change body composition: build lean muscle mass and strength
control cravings & eat purposefully and mindfully, with choice, satisfaction and pleasure
heal fatigue/increase energy, vitality, balance, inner peace and fulfillment
improve biometrics & reverse pre-disease states (such as improving hypertension, high blood pressure, pre-diabetes and chronic digestive issues)
Ms. Hong received her health coach training at the world-renowned, Institute of Integrative Nutrition in New York City and is a member of the International Association of Health Coaches, American Holistic Health Association and also a member of the American Association of Drugless Practitioners.
Specializations: Food as Medicine, Food & Mood, Food Addictions & Natural Fat Loss, Mind-Body Nutrition, Adrenal & Chronic Fatigue, Digestive Distress, Hormonal Health, Stress Management & Nutrition Workshops for Corporate & Executive Wellness, Group Transformational Programs and Personalized Nutrition.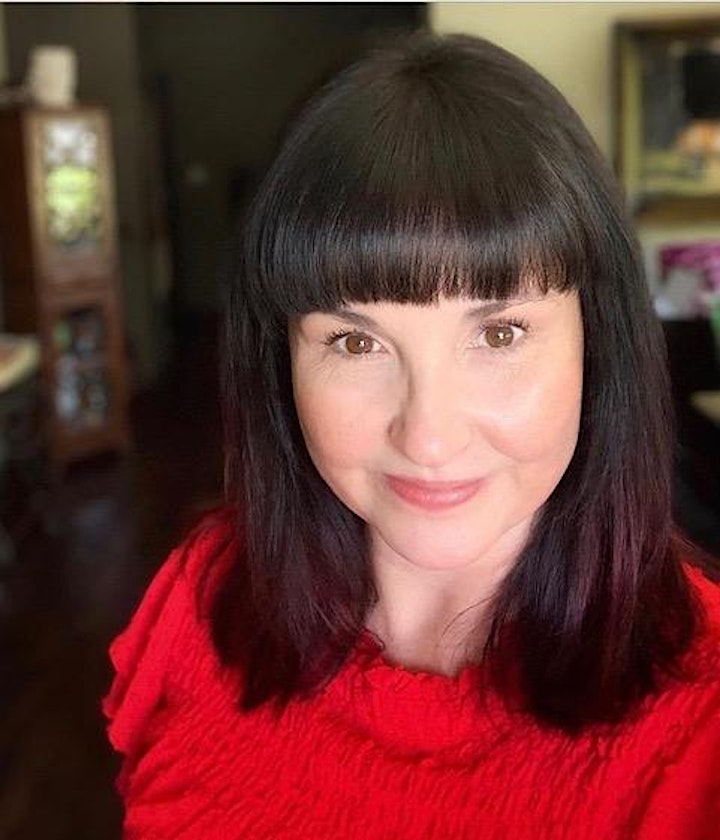 Stanice Markham
Business: Kimono Envy
Your Greatest Passion Professionally Speaking: My greatest passion is giving in my community. I founded 100 Women Who Care Edmonton, and, collectively, we have given over $100,000 to Edmonton non profits.
The Adjective that Best Describes You: Resilient
Your Official Title/ Credentials: Founder of 100 Women Who Care, Owner of Kimono Envy, and Manager of CBWN.
Your Superpower: Positivity and Optimism.
How Do You Change the World? By helping people & supporting my community. I have already mentioned that I founded 100 Women Who Care, but I am also a board member of Crystal Kids as well as a volunteer at Operation Friendship.
Most Prized Possession: My children and my dogs
Astrological Sign: Aquarius
Your Proudest Accomplishment: My marriage of 31 years and my four beautiful children.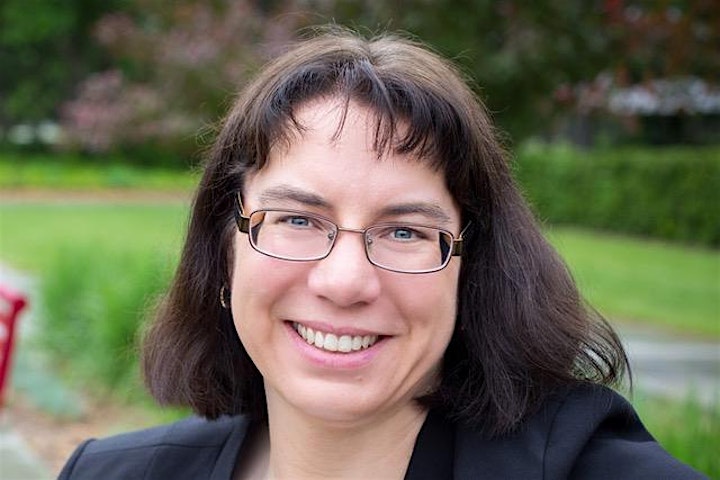 Ingrid Carleton
Our tech goddess
Ingrid's Digital Desk, the innovative, business venture launched by analytics and quality management expert, Ingrid Carleton, provides busy entrepreneurs with creative, customized solutions to their administrative and digital marketing needs.
An environmental laboratory biologist, with a Bachelor of Science in Ecology from the University of Calgary, Ingrid excelled in many facets of her profession while working with select organizations over the years, including her specialty, environmental ecotoxicology. From strategic data analysis, to reviewing and revising standard operating procedures, right on through to conducting internal audits to improve the quality of company operations, Ingrid honed her talents in project coordination, and the development of effective systems and processes to promote advanced efficiency in the workplace.
A dedicated advocate for women's empowerment, Ingrid has held many volunteer leadership positions within the Girl Guide organization as well, where her determined focus on time management, meticulous attention to detail, and, of course, her brilliant gift for generating order out of chaos, continue to enhance her mentorship of the program participants.
It is this formidable array of professional and personal skills that Ingrid now brings to her new vocation, assisting entrepreneurs so that they can focus on their zone of genius, which is conducive to their ultimate success. Thanks to Ingrid, more and more business owners have the freedom to choose how they spend their time, and ultimately earn more money!
Uplift your spirits
as you learn how to uplevel your business


Event Agenda:
Thursday - August 19th, 2021
3:00 PM - 5:00 PM MDT
Happy Hour - 5 PM to 6 PM MDT
Join us after the main event for an Après-Biz Chat Room Happy Hour!
Online event.
The link to join the event will be sent to you in your registration confirmation email. 
Join us now! Space is limited.
Reserve your place today!
Date and time
Location
Refund policy