Success Soirées for the Wise and Adventurous Businesswoman
About this event

Discover THE best ways to better your business
Marketing, Mindset, Money, Branding, Sales, Social Media & more!
Join our bimonthly line-up of inspirational speakers

Thursday, September 30th, 3 pm MST. 
2 hours of
enlightening insights, achievable ideas & image enhancement not to mention, innovative surprises!
And, new addition, back by popular demand!
HAPPY HOUR from 5-6pm - Smart and savvy socializing with ALL the attendees.

Four fabulous speakers presenting an array of intriguing topics
Business & personal growth in an entrepreneurial environment
This is Mingling with Meaning
Come for the camaraderie, the connection, the collaboration!
Linger online to ask questions of the experts 
Take advantage of the generous V.I.P. 10% reduction on all Caprice Consignment delights 
Remember it's not shopping; it's "visual branding"!
We have an extra added "interactivity" to involve all attendees
More to come on the fun.
This is a Zoom with true va va voom!
Leave our meeting feeling refreshed, restored, uplifted & empowered, 
having learned, laughed & fallen in love with your brilliant self!

LIVING YOUNGER – Growing older is unavoidable, but FEELING older, now, that is your choice.
Your thoughts are all under your control. They create the reality you see in front of you. It's been said that your true fountain of youth lies in your talents and creativity, your actual internal mindset. Samuel Ullman said,
"You are as young as your faith, as old as your doubt; as young as your self-confidence, as old as your fear, as young as your hope, as old as your despair."
So, Success Sisters, join us Sept 30th as our Leading Ladies weigh in on the nuances of maintaining an attitude of eternal youth.
As the great Mae West wisely advised,
"You're never too old to become younger."
Your FASHION STATEMENT
My favorite thing is a black sweater and skirt which you can wear all the time by changing the accessories. – Yves Saint Laurent
Glenda Polak will tell you that accessories are necessities! Scarves, gloves, belts, jewelry, handbags: so many of these gorgeous items are timeless, stunning now and forever.
So let's listen to top fashion designer YSL. Using black clothing as your canvas, create your signature look with your favorite accessories!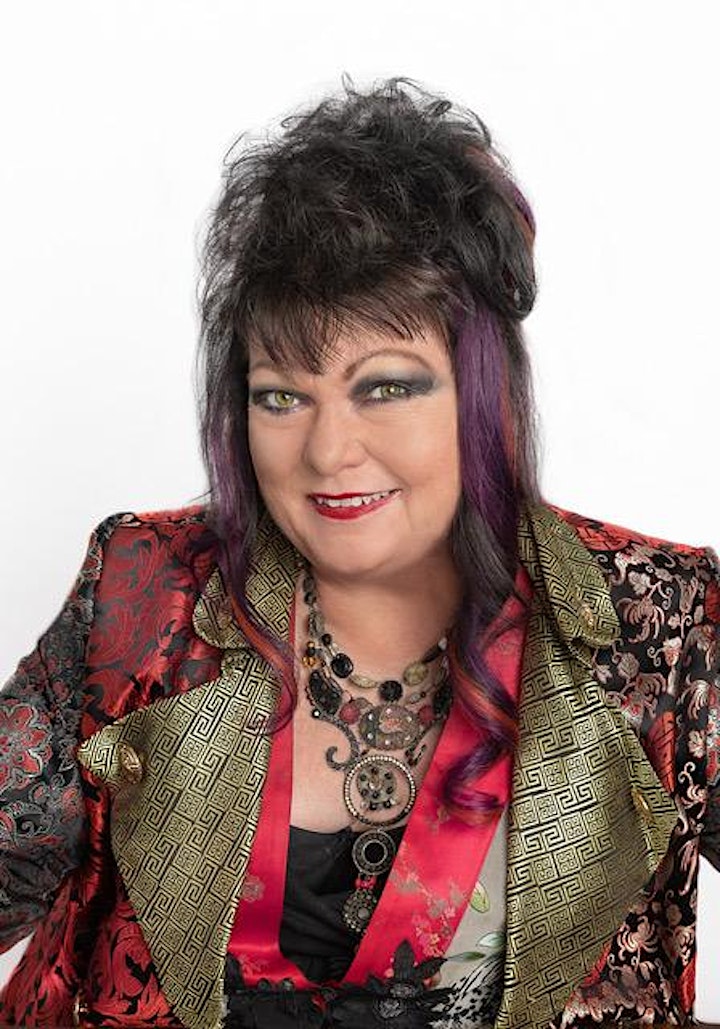 Zandra Bell
Word power to inspire the working world!
Award-winning corporate humorist Zandra Bell is the comedic genius behind the internationally acclaimed Dr. Shirley Best, customizing inspirational hilarity strategically designed to unite and empower staff while raising morale and productivity.
Laugh Your Way to the Bank!
As a marketing innovator and promotional word wizard, Zandra is your leader for word domination, helping entrepreneurs differentiate themselves in unique, compelling ways, vastly improving their client attraction and engagement. Written or spoken, the RIGHT words make you more money.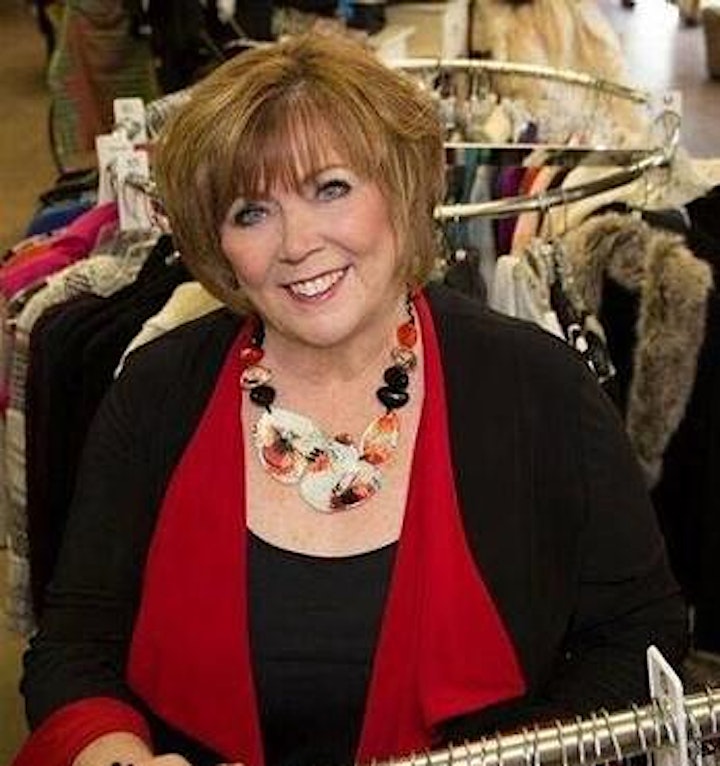 Glenda Polak
Retail therapist extraordinaire Glenda Polak has reigned supreme over her superbly curated treasure trove of upscale fashion finds for almost twenty years.
Yes, Caprice Consignment, undoubtedly one of Edmonton's most irresistible shopping destinations, is a testament to women's inspiration, self-love, and delightful experience, thanks to Glenda's conviction that it's never about making a sale; it's about making a difference.
In addition to overseeing a new, online sales component for her store, Glenda co-hosts the bi-monthly women's networking event, Success Soirées. This award-winning entrepreneur, speaker, and event organizer has also recently founded a not-for-profit organization, The Sharing Closet, and launched an innovative personal style program, The Business of Empowered Dressing, helping women build confidence, individuality, and self-esteem.
That's just in the last year!
Clearly, the clothes we wear make an incredible impact, and so does Glenda Polak. Ladies, it's time to put on your power!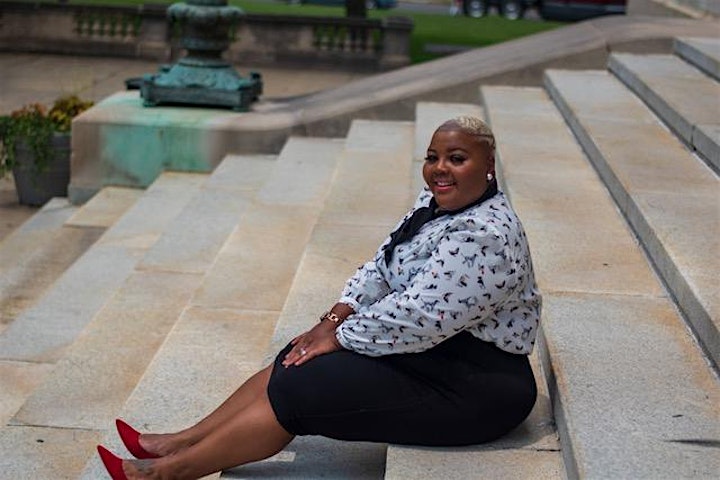 Keshia Butler-Thomas
Our Happy Hour Facilitator
With clients worldwide, Keshia Butler-Thomas, affectionately known as Life Coach Kesh, helps her clients elevate their brand's awareness through the usage of data-driven social media methodology. As the founder of Thrive Academy, she has taught her clients how to create an audience of loyal customers using social media despite the algorithm.
Voted one of NewJersey's Top 40 Under 40 Executives in 2018, Coach Kesh is also the host of "Stop Surviving, Start Thriving!" on RVNTV Network streaming to all Roku, AppleTV, and Amazon Devices.
Keshia found a need in the marketplace to serve entrepreneurs who were ready to start, build or scale their companies into powerhouse players in their industry. With that realization in mind and a passion for serving, she created a brand centered around building out actionable plans for success rooted in authenticity.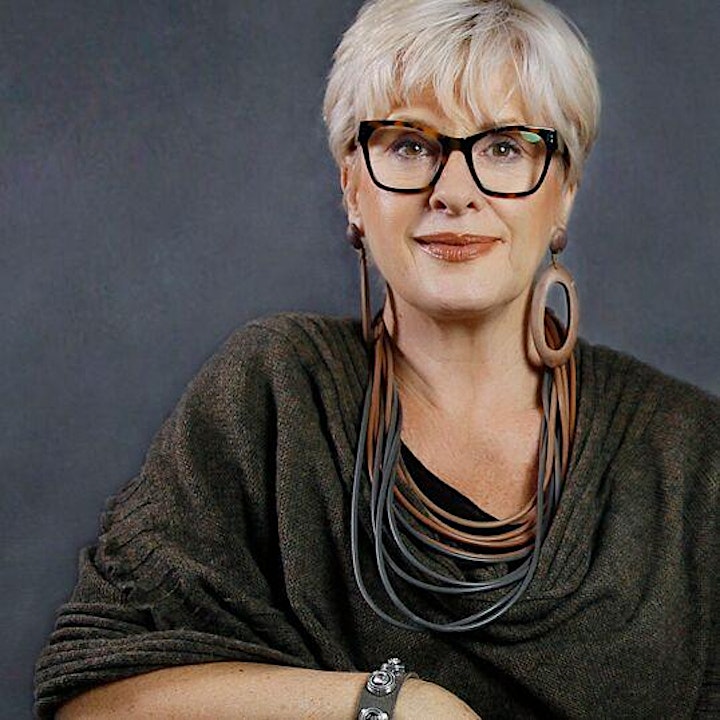 Anne Noonan
Anne Noonan is a Yoga, Meditation, Food and Nutrition Coach who has worked for over fifteen years with the woman facing her second half of life to show her that the 50s, 60s and beyond can be amazing vibrantly healthy years.
Anne has gone through her own health journey of horrendous menopausal symptoms, insulin resistance and adrenal fatigue and transformed her health and mindset. She did this through yoga, nutrition coaching and meditation. As a qualified Health Coach, Yoga, Water Yoga Instructor and Diabetes Food Advisor, Anne has proven how that perfect mix of food, movement and mindset can change how we age.
Anne runs online yoga and meditation programs.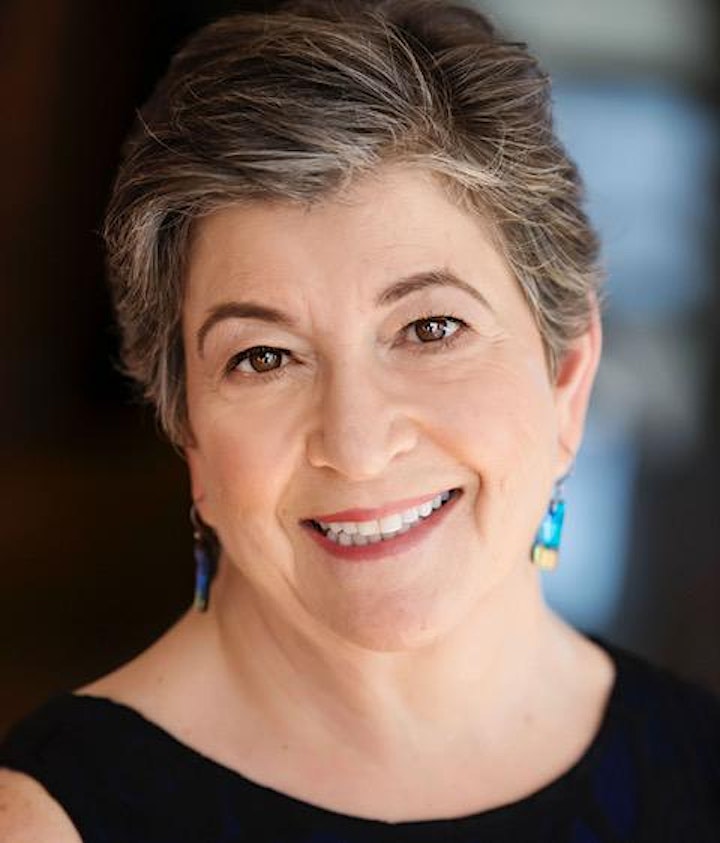 Dr. Gillian Lockitch
Dr. Gillian Lockitch is an international speaker, author of Growing Older, Living Younger: The Science of Aging Gracefully and The Art of Retiring Comfortably, and host of the Growing Older, Living Younger Podcast. As a dual-certified Specialist in Paediatrics and Medical Biochemistry and Professor at the University of British Columbia, her professional career was deeply rooted in science. During her rehabilitation from life-saving emergency spinal surgery, her passion to be able to dance again led her to explore the intersection of medical and epigenetic science with non-Western healing traditions, to understand how to change aging at the cellular level. Having developed her successful personal Road Map for Aging Youthfully, she founded the Growing Older, Living Younger Project to help others find their personal Road Maps to extend their healthspan, not just lifespan. Aligned with this mission, she became an entrepreneur building a global online business in aging gracefully and youthfully to help others age youthfully, keep vibrant and active, and build their own financial futures.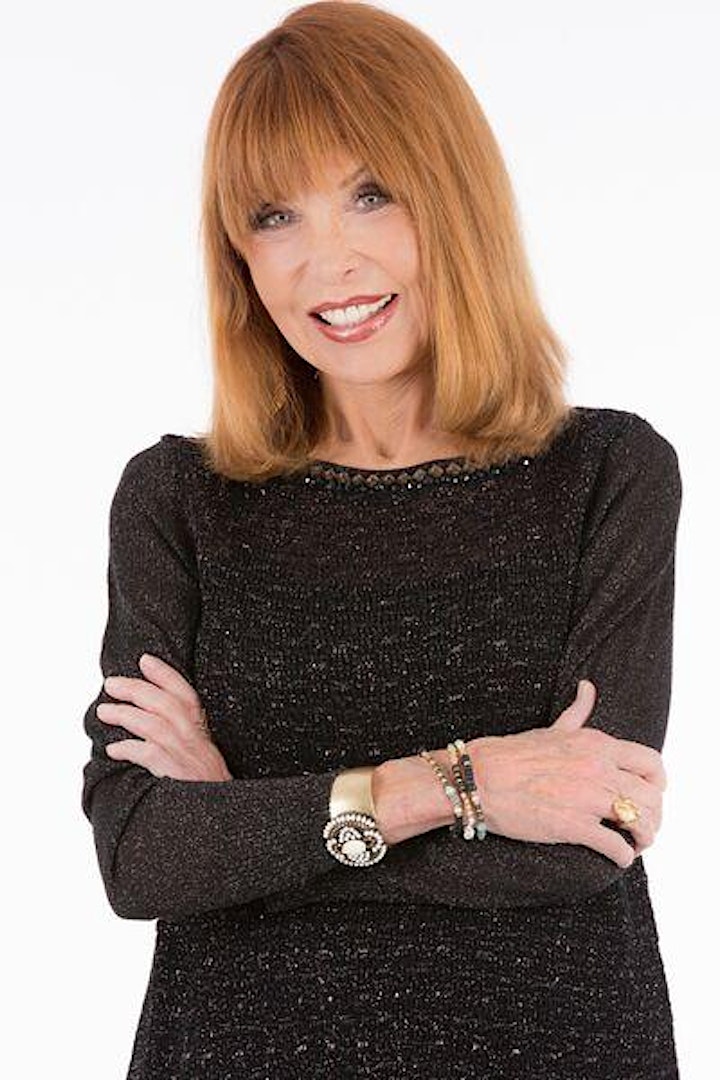 Christina Martel
After a successful management career in cutting-edge technology, Christina Martel, the quintessential native New Yorker, was ready for a change. Relocating to Southern California, she joined the entrepreneurial world, establishing the Martel Insurance Alliance, which has thrived now for almost two decades.
Quickly earning the necessary credentials, Christina focused on her main interest, offering health insurance designed for individuals, families, and small businesses. Eventually adding Medicare, Medicare Advantage, and Medigap plans to her portfolio, she realized her true passion lay with facilitating the insurance process for older adults.
Now, this dynamic broker has truly found her niche, devoting this current phase of her career to making Medicare simple. Whether through personal consultations or group presentations, sharing her signature talk, "Taking Clients from Medicare Hell to Medicare Heaven", Christina patiently educates her grateful clients on their options among the many plans. She cites her empathy, accessibility, and dedication to her clients' overall understanding as the principal keys to her success.
An avid philanthropist and community supporter, Christina has recently co-founded Celebrating Silver, an alliance of women in their prime who have lived long, learned well, and refuse to give away their power or give in to demeaning ageist stereotypes. "Silver" women deserve to be truly seen, heard without judgment, and to contribute to the workforce if they choose. Aging is a privilege, and Christina believes we should all make the most of it! It's all about R-O-A-R-R - Reclaiming Older Adult Rights & Respect!
Join Christina and celebrate your silver!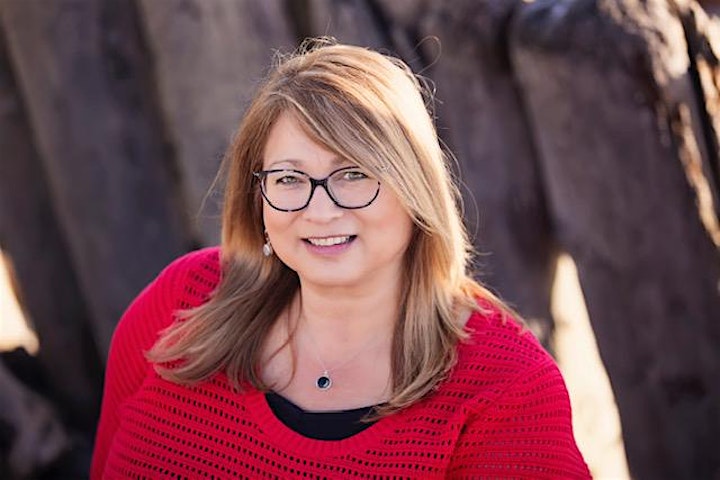 Angie Bell
In all the stress and confusion of this challenging world, we can often feel isolated and alone. The truth is, however, that we are never alone, perhaps just unaware. Yes, unaware of the fact that, as the master creator of our own lives, we each have an executive team of spiritual assistants working to ease our way. Isn't it time you actively aligned with your own high-level support system?
Intuitive consultant, Angie Bell, ushers you into a whole new way to experience life, helping you quickly identify and dispel the blocked energy that has been holding you back for years. This fourth-generation medium has always been able to access her divine guides and angels as well as family and friends' loved ones who've passed on. Angie successfully pursued an eclectic career path, easily making connections in hospitality, insurance, fashion, finance, and sales before choosing to embrace her God-given gifts and follow her true life purpose. The most profound manner to be of service was to share her light and guide others on their life path, a positive decision evidenced by the overwhelming joy and clarity she has already brought to so many people searching for higher insights and healing.
Now, Angie Bell is here to connect you to all the otherworldly advocacy you've always had in your corner but just never realized was there.
Don't think big; think even bigger! It's your time.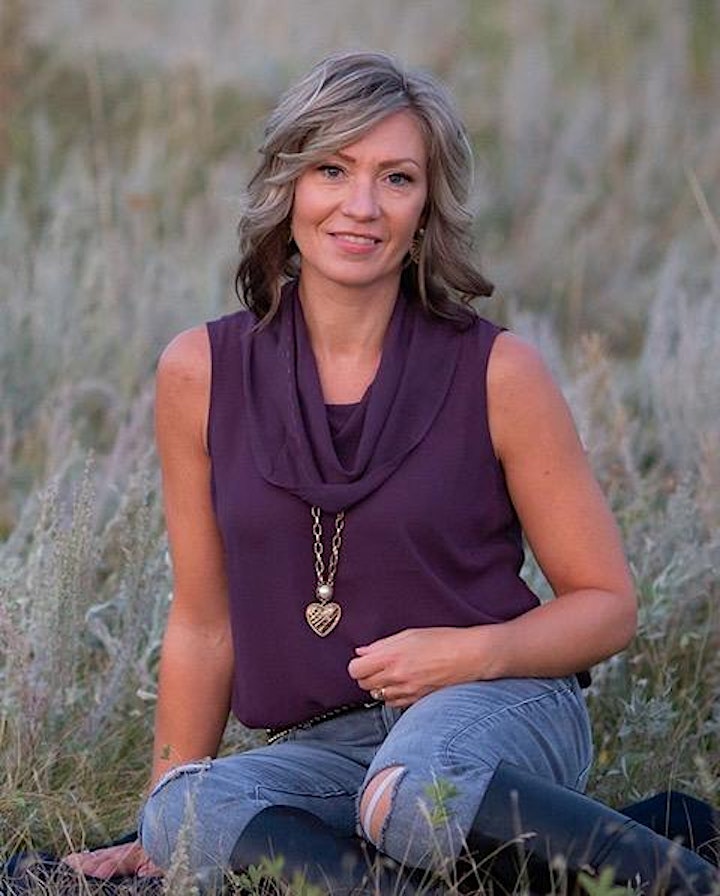 Ramona Kossowan
An authentic, insightful catalyst for change, Ramona Kossowan walks her talk. Having taken charge of her own life at a point where she felt directionless and disempowered, she intentionally transformed herself, moving from a place of unfulfillment, exhaustion, and self-sabotage to become the strong, centered, confident leader she is today, now thriving in her rewarding role as the founder of RK coaching.
Extremely passionate about making that same profound difference for her clients, Ramona employs her talents and training as a personal empowerment coach and Gentle Trauma Release Practitioner to guide women to reconnect with their own innate wisdom and reaffirm their true essence. Thus, they have the means to heal any debilitating feelings of inadequacy and unworthiness that are holding them back from the vibrant, exciting, limitless life they deserve.
Ramona Kossowan - dedicated to helping generations of women finally heal the effects of generations of pain.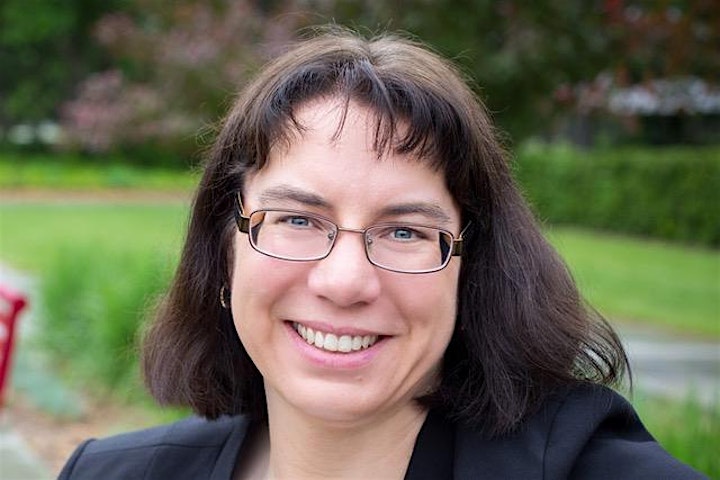 Ingrid Carleton
Our tech goddess
Ingrid's Digital Desk, the innovative, business venture launched by analytics and quality management expert, Ingrid Carleton, provides busy entrepreneurs with creative, customized solutions to their administrative and digital marketing needs.
An environmental laboratory biologist, with a Bachelor of Science in Ecology from the University of Calgary, Ingrid excelled in many facets of her profession while working with select organizations over the years, including her specialty, environmental ecotoxicology. From strategic data analysis, to reviewing and revising standard operating procedures, right on through to conducting internal audits to improve the quality of company operations, Ingrid honed her talents in project coordination, and the development of effective systems and processes to promote advanced efficiency in the workplace.
A dedicated advocate for women's empowerment, Ingrid has held many volunteer leadership positions within the Girl Guide organization as well, where her determined focus on time management, meticulous attention to detail, and, of course, her brilliant gift for generating order out of chaos, continue to enhance her mentorship of the program participants.
It is this formidable array of professional and personal skills that Ingrid now brings to her new vocation, assisting entrepreneurs so that they can focus on their zone of genius, which is conducive to their ultimate success. Thanks to Ingrid, more and more business owners have the freedom to choose how they spend their time, and ultimately earn more money!
Uplift your spirits
as you learn how to uplevel your business


Event Agenda:
Thursday - September 30, 2021
3:00 PM - 5:00 PM MDT
Happy Hour - 5 PM to 6 PM MDT
Join us after the main event for an Après-Biz Chat Room Happy Hour!
Online event.
The link to join the event will be sent to you in your registration confirmation email. 
Join us now! Space is limited.
Reserve your place today!
Date and time
Location
Refund policy