Success Soirées for the Wise and Adventurous Businesswoman
About this event

Discover THE best ways to better your business
Marketing, Mindset, Money, Branding, Sales, Social Media & more!
Join our bimonthly line-up of inspirational speakers

Thursday, October 14th, 3 pm MST. 
2 hours of
enlightening insights, achievable ideas & image enhancement not to mention, innovative surprises!
And, new addition, back by popular demand!
HAPPY HOUR from 5-6pm - Smart and savvy socializing with ALL the attendees.

Four fabulous speakers presenting an array of intriguing topics
Business & personal growth in an entrepreneurial environment
This is Mingling with Meaning
Come for the camaraderie, the connection, the collaboration!
Linger online to ask questions of the experts 
Take advantage of the generous V.I.P. 10% reduction on all Caprice Consignment delights 
Remember it's not shopping; it's "visual branding"!
We have an extra added "interactivity" to involve all attendees
More to come on the fun.
This is a Zoom with true va va voom!
Leave our meeting feeling refreshed, restored, uplifted & empowered, 
having learned, laughed & fallen in love with your brilliant self!

Be it in the world, or in your life,
TRANSFORMATION begins with YOU.
REAL CHANGE HAPPENS FROM THE INSIDE OUT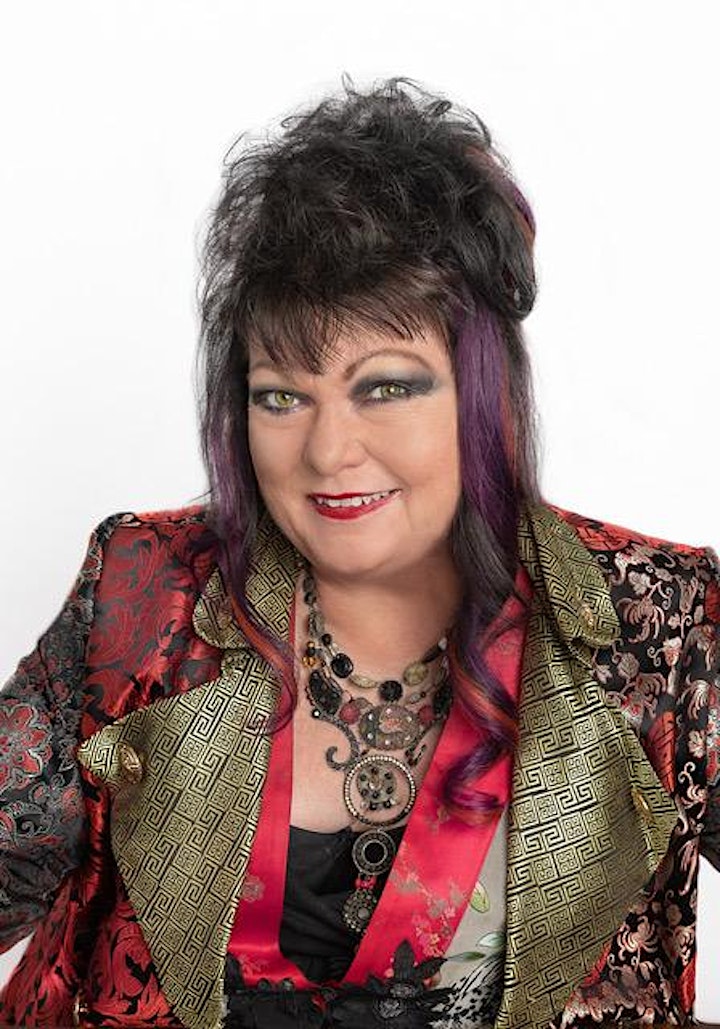 Zandra Bell
Word power to inspire the working world!
Award-winning corporate humorist Zandra Bell is the comedic genius behind the internationally acclaimed Dr. Shirley Best, customizing inspirational hilarity strategically designed to unite and empower staff while raising morale and productivity.
Laugh Your Way to the Bank!
As a marketing innovator and promotional word wizard, Zandra is your leader for word domination, helping entrepreneurs differentiate themselves in unique, compelling ways, vastly improving their client attraction and engagement. Written or spoken, the RIGHT words make you more money.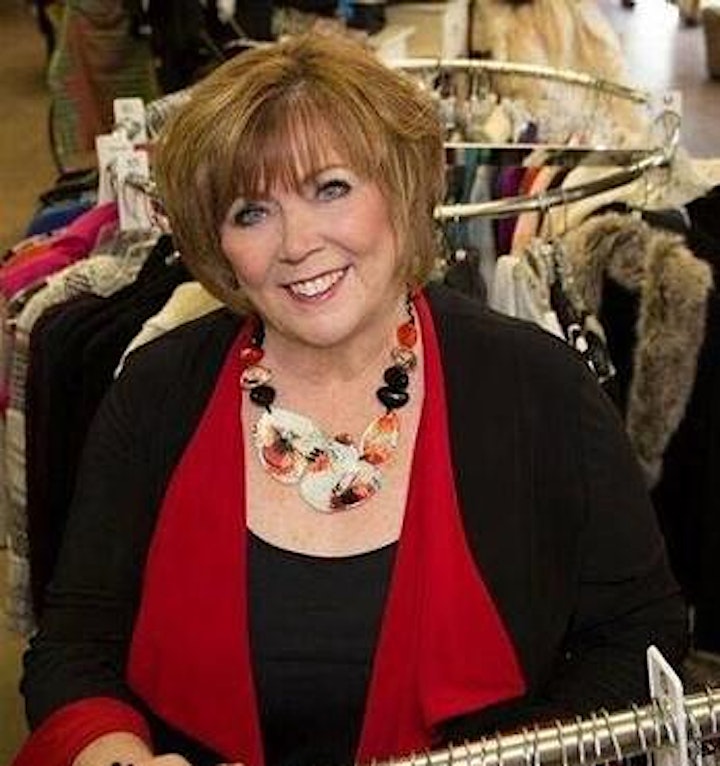 Glenda Polak
Retail therapist extraordinaire Glenda Polak has reigned supreme over her superbly curated treasure trove of upscale fashion finds for almost twenty years.
Yes, Caprice Consignment, undoubtedly one of Edmonton's most irresistible shopping destinations, is a testament to women's inspiration, self-love, and delightful experience, thanks to Glenda's conviction that it's never about making a sale; it's about making a difference.
In addition to overseeing a new, online sales component for her store, Glenda co-hosts the bi-monthly women's networking event, Success Soirées. This award-winning entrepreneur, speaker, and event organizer has also recently founded a not-for-profit organization, The Sharing Closet, and launched an innovative personal style program, The Business of Empowered Dressing, helping women build confidence, individuality, and self-esteem.
That's just in the last year!
Clearly, the clothes we wear make an incredible impact, and so does Glenda Polak. Ladies, it's time to put on your power!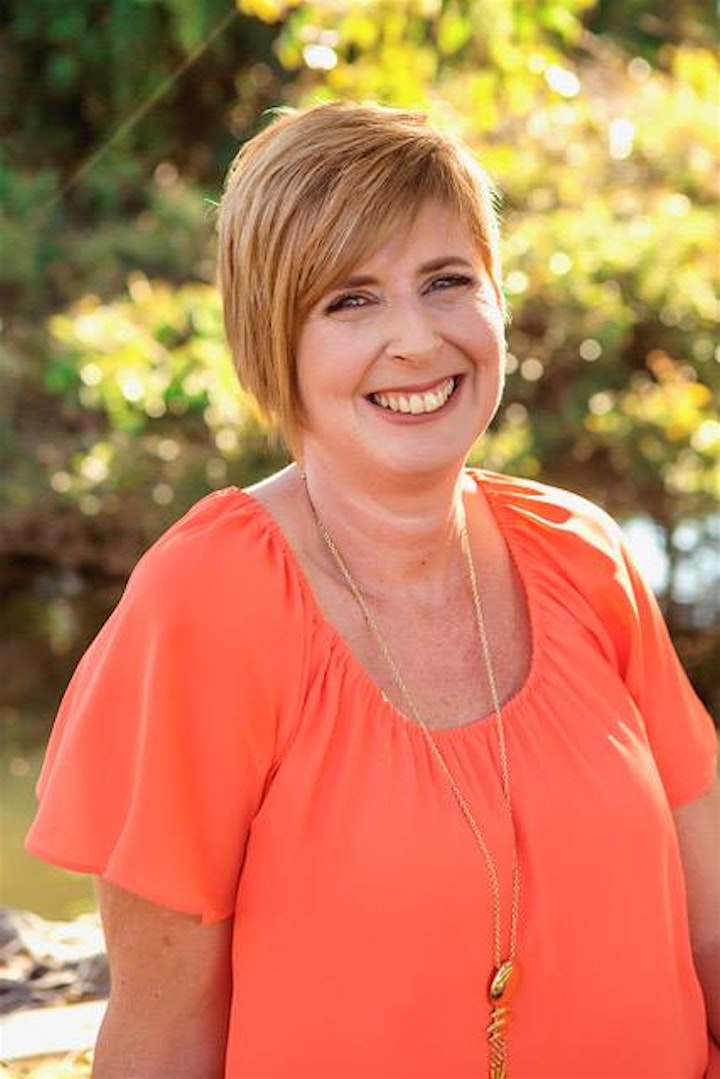 Leanne Blandy
Leanne Blaney is a Master Trainer for The Neuro Change Method™ and Neuro Change Practitioner, Award Winning Author of 'Balance – Adventure School for Women', Ignite Your Life podcast host, Certified Bucket List Coach and International Speaker.
Leanne wants you to live a brave and limitless life and her mission is to inspire individuals and business owners to break out of conformity and start designing their lives now. She will help you create lasting change using the latest in neuroscience and nurture solutions to develop your creativity, increase personal passion, prioritise self-care and live a purposefully balanced life.
As a Certified Bucket List Coach, she is trained to change your perception, wake you up and support you to live a Bucket List Life full of fun, adventure and sparkle. She does all this through workshops, one on one mentoring and group programs.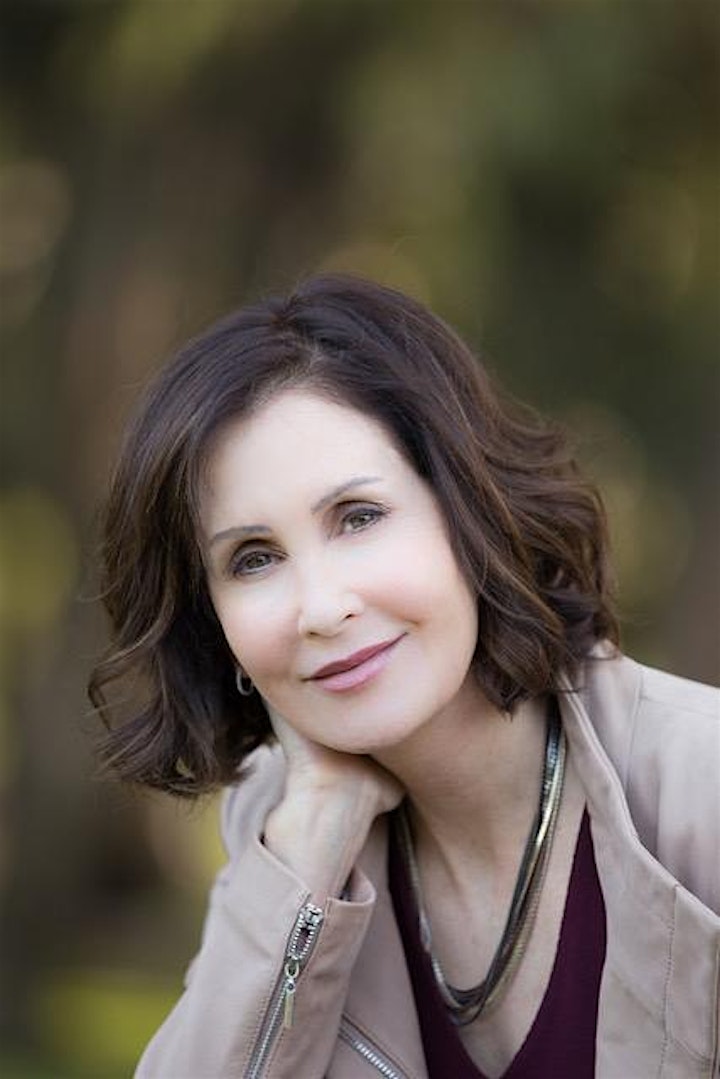 Cyn Hannah
Cyn knows first-hand what it means to transform tragedy into triumph. For nearly a decade, she has taught a proven and repeatable formula for success that has helped her clients create quantum leaps - both personally and professionally.
Cyn is masterful at opening you to possibilities, discovering the buried blocks that stand in your way so you take action to create a life you love.
Cyn has shared the stage with the likes of internationally acclaimed transformational teacher, Mary Morrissey and actress and wellness advocate, Mariel Hemingway.
Her entrepreneurial spirit led her to numerous successful ventures prior to becoming a coach, including working in Hollywood as a television producer and being a member of the Directors Guild of America, owning a high-tech recruiting firm focusing on the Silicon Valley.
Her passion is empowering people to achieve tangible results so they can say, "I love my life!"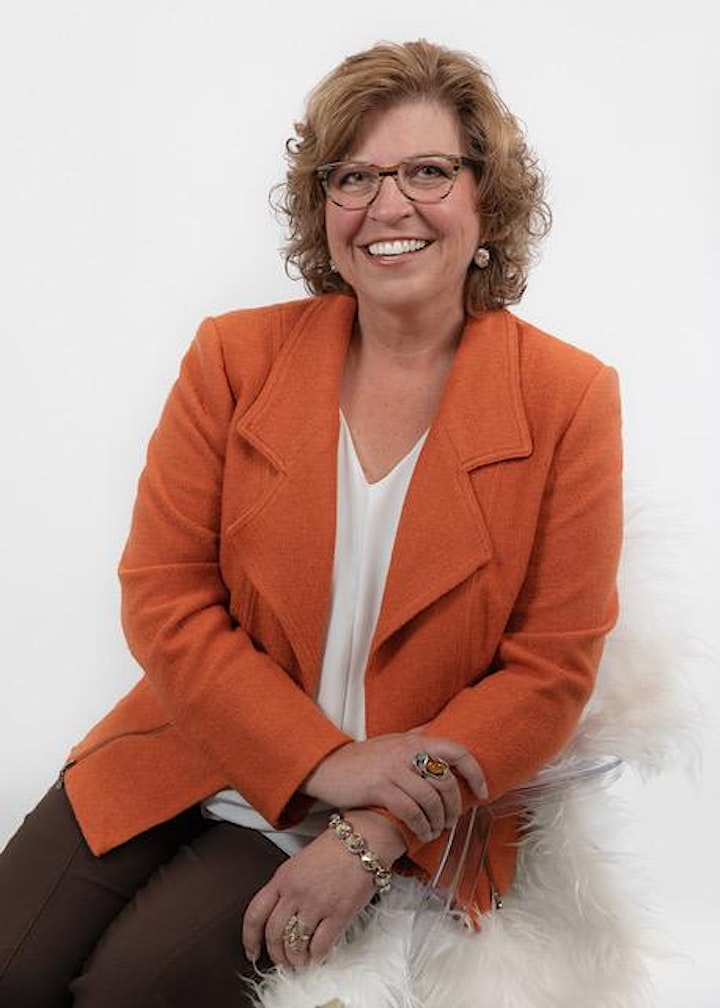 Corby Furrow
Business: Radiant Core Solutions
Your Greatest Passion Professionally Speaking: Doing what I'm doing. Coaching with conscious EFT. Helping people actually seeing that nothing was ever wrong with them. I love it when people get it.
The Adjective that Best Describes You: Safe – people say they always feel I create a safe space for them.
Your Official Title/ Credentials: Transformational Catalyst, Master Emotional Freedom Techniques Trainer NQT (newly qualified trainer), Certified Executive Coach CEC, Chartered Professional Human Resources CPHR.
Your Superpower: Read a person and hear what they are not saying.
How Do You Change the World? By being the best human being I can be, then helping one person at a time be their best. When people do their work, they become more caring, compassionate, considerate, to themselves and everyone around them.
Most Prized Possession: Don't really have just one thing but I love the unique art pieces I've collected that speak to me.
Astrological Sign: Scorpio
Your Proudest Accomplishment: Raising my two daughters as a single mom; They are strong independent women breaking down barriers.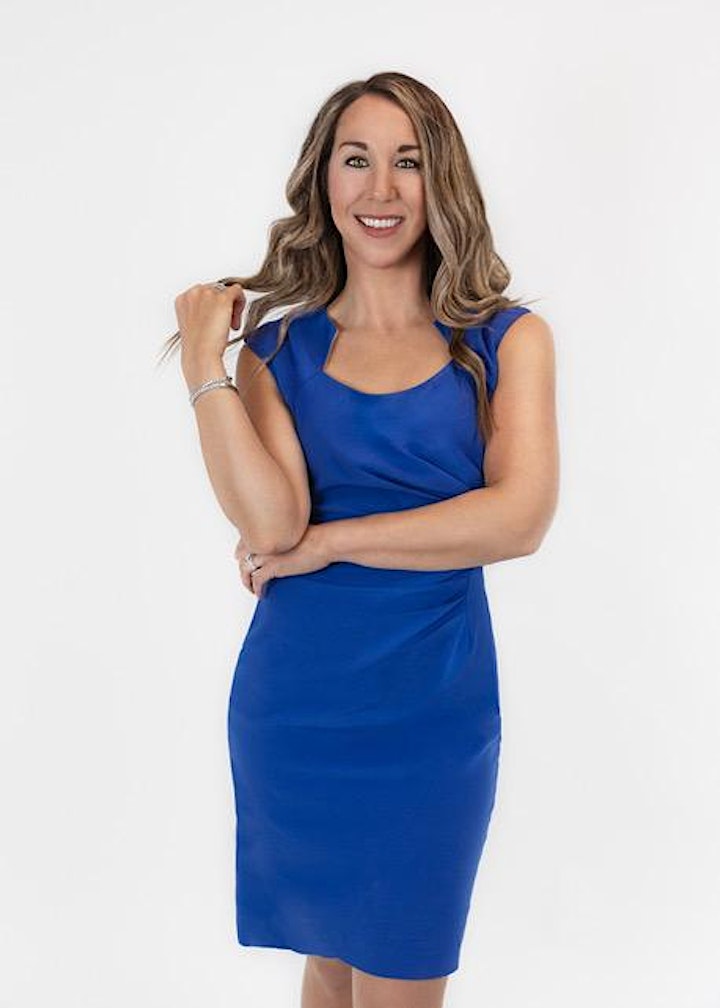 Jessica Derksen
The power to create your own reality has always been yours to use. Acclaimed life revitalization specialist, Jessica Derksen is passionate about showing you how to do just that.
Guiding her clients to profound, long-lasting transformation has been her goal ever since she experienced first-hand how consistent, incremental efforts to enhance our mindset can manifest outwards, replacing negative behaviour patterns with desired habit change. Her popular program, Love Me, Love My Body - Every "Weigh", Shape & Form, has inspired so very many to greater heights of physical and mental well-being. Why settle for just okay, when everything you want in life is already yours? If you want a different ending, tell a different story.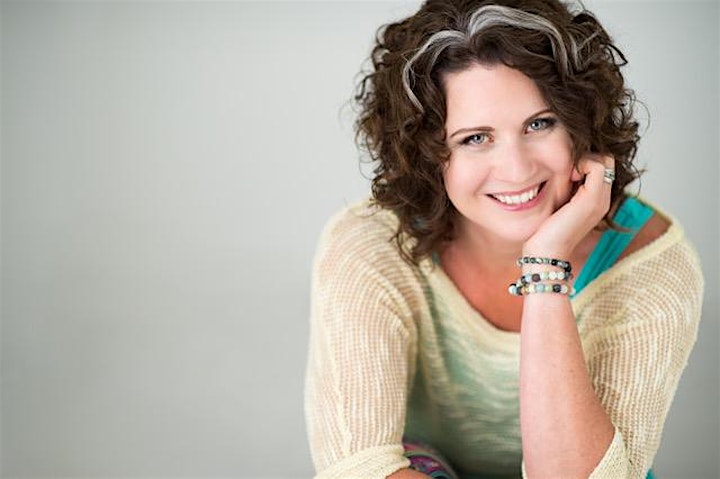 Vickie Dickson
Acclaimed entrepreneur of the year, Vickie Dickson, was brilliantly building her fashion retail business, consumed with catering to her devoted customer base when her life changed directions. That "I'm so busy" badge of honour we women wear so proudly as we serve others is very often, in reality, an avoidance tactic that prevents us from giving ourselves the time and attention we need and deserve. Sure enough, Vickie's health started declining under the constant stress, and, after an exhaustive search through the medical system produced no definitive answers, true to form, she boldly took matters into her own hands.
Now an extremely successful holistic nutritionist, yoga teacher, and reiki practitioner, Vickie is the champion of every mature woman who's ever been told that dragging yourself through overwhelm, depression, and chronic pain is a perfectly normal part of aging. Something you just need to accept? Not on Vickie's watch!
Ever the resourceful entrepreneur and always seeking new challenges, in addition to her health practice, Vickie now runs an online crystal shopping experience with her 2 daughters, Andrea Slate and Emily Dickson. They are having loads of fun as they conquer the online shopping space, raising the vibes as they go.
Rubi Hollow is a kitschy group, featuring raw and polished crystals and gems, gemstone jewelry, angel cards, and books. The trio opened the shop when they travelled 6 hours to a specialty business, only to find it closed. Alas, Rubi Hollow was born as they commiserated in the hotel over takeout during an Ontario lockdown. Follow along in the Facebook Group for online shopping and other fun events.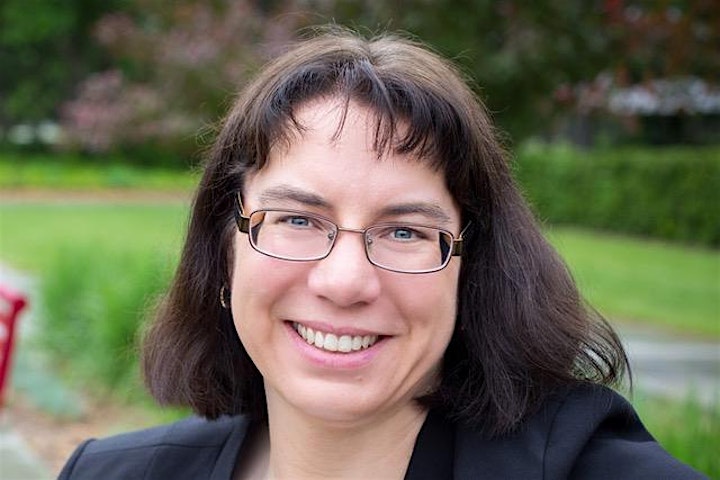 Ingrid Carleton
Our tech goddess
Ingrid's Digital Desk, the innovative, business venture launched by analytics and quality management expert, Ingrid Carleton, provides busy entrepreneurs with creative, customized solutions to their administrative and digital marketing needs.
An environmental laboratory biologist, with a Bachelor of Science in Ecology from the University of Calgary, Ingrid excelled in many facets of her profession while working with select organizations over the years, including her specialty, environmental ecotoxicology. From strategic data analysis, to reviewing and revising standard operating procedures, right on through to conducting internal audits to improve the quality of company operations, Ingrid honed her talents in project coordination, and the development of effective systems and processes to promote advanced efficiency in the workplace.
A dedicated advocate for women's empowerment, Ingrid has held many volunteer leadership positions within the Girl Guide organization as well, where her determined focus on time management, meticulous attention to detail, and, of course, her brilliant gift for generating order out of chaos, continue to enhance her mentorship of the program participants.
It is this formidable array of professional and personal skills that Ingrid now brings to her new vocation, assisting entrepreneurs so that they can focus on their zone of genius, which is conducive to their ultimate success. Thanks to Ingrid, more and more business owners have the freedom to choose how they spend their time, and ultimately earn more money!
Uplift your spirits
as you learn how to uplevel your business


Event Agenda:
Thursday - October 14, 2021
3:00 PM - 5:00 PM MDT
Happy Hour - 5 PM to 6 PM MDT
Join us after the main event for an Après-Biz Chat Room Happy Hour!
Online event.
The link to join the event will be sent to you in your registration confirmation email. 
Join us now! Space is limited.
Reserve your place today!
Date and time
Location
Refund policy