Success Soirées for the Wise and Adventurous Businesswoman
About this event

Discover THE best ways to better your business
Marketing, Mindset, Money, Branding, Sales, Social Media & more!
Join our bimonthly line-up of inspirational speakers

Thursday, November 18th, 3 pm MST. 
2 hours of
enlightening insights, achievable ideas & image enhancement not to mention, innovative surprises!
And, new addition, back by popular demand!
HAPPY HOUR from 5-6pm - Smart and savvy socializing with ALL the attendees.

Four fabulous speakers presenting an array of intriguing topics
Business & personal growth in an entrepreneurial environment
This is Mingling with Meaning
Come for the camaraderie, the connection, the collaboration!
Linger online to ask questions of the experts 
Take advantage of the generous V.I.P. 10% reduction on all Caprice Consignment delights 
Remember it's not shopping; it's "visual branding"!
We have an extra added "interactivity" to involve all attendees
More to come on the fun.
This is a Zoom with true va va voom!
Leave our meeting feeling refreshed, restored, uplifted & empowered, having learned, laughed & fallen in love with your brilliant self!

The Art of Getting Everything You Imagine
What you think, you create. What you feel, you attract. What you imagine, you become.
Success Soirées explores the nuances of achieving your goals, fulfilling your desires, wo-manifesting* your dreams!
*Clever turn of phrase courtesy of Leading Lady, Joan Small.
At the bountiful smorgasbord of life, are you dining on leftover table scraps?
"You create your thoughts, your thoughts create your intentions, and your intentions create your reality." - Dr. Wayne Dyer
"Once you make a decision, the universe conspires to make it happen." - Ralph Waldo Emerson
STOP LIVING LIFE BY ACCIDENT!
Fashion Statement
Dorothy's ruby slippers from the Wizard of Oz movie are the ultimate in powerful footwear, magically transporting her home, and manifesting the realization of all her dreams.
Dance the chat room cha-cha! Show us your special shoes of strength. What does it look like, your formidable footprint of empowerment? What happens when YOU click your heels three times?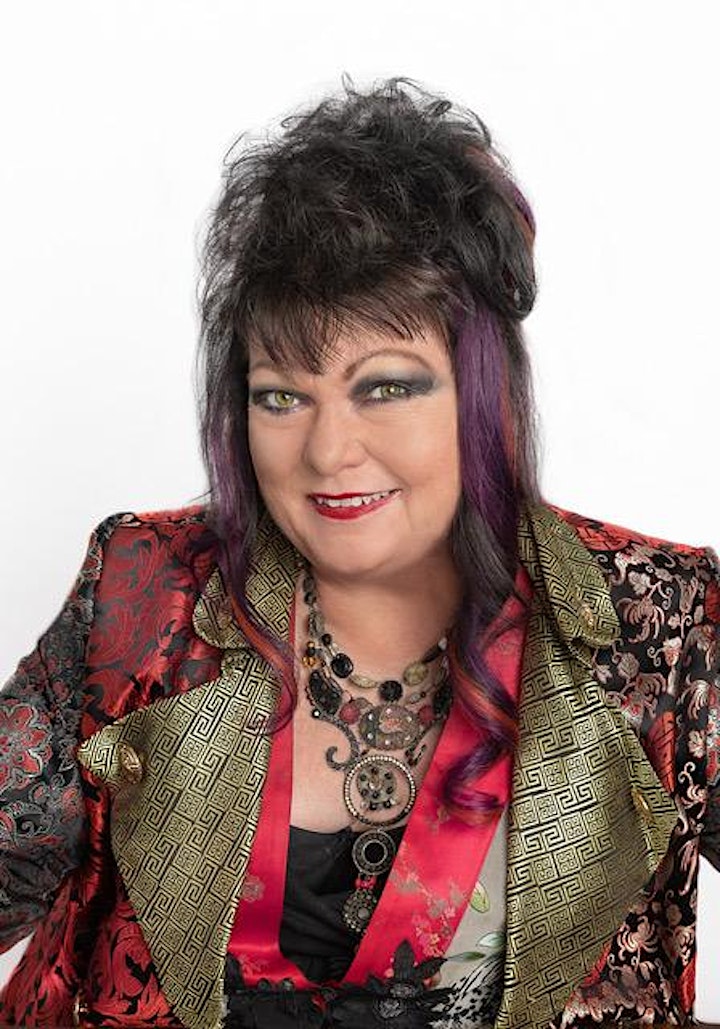 Zandra Bell
Word power to inspire the working world!
Award-winning corporate humorist Zandra Bell is the comedic genius behind the internationally acclaimed Dr. Shirley Best, customizing inspirational hilarity strategically designed to unite and empower staff while raising morale and productivity.
Laugh Your Way to the Bank!
As a marketing innovator and promotional word wizard, Zandra is your leader for word domination, helping entrepreneurs differentiate themselves in unique, compelling ways, vastly improving their client attraction and engagement. Written or spoken, the RIGHT words make you more money.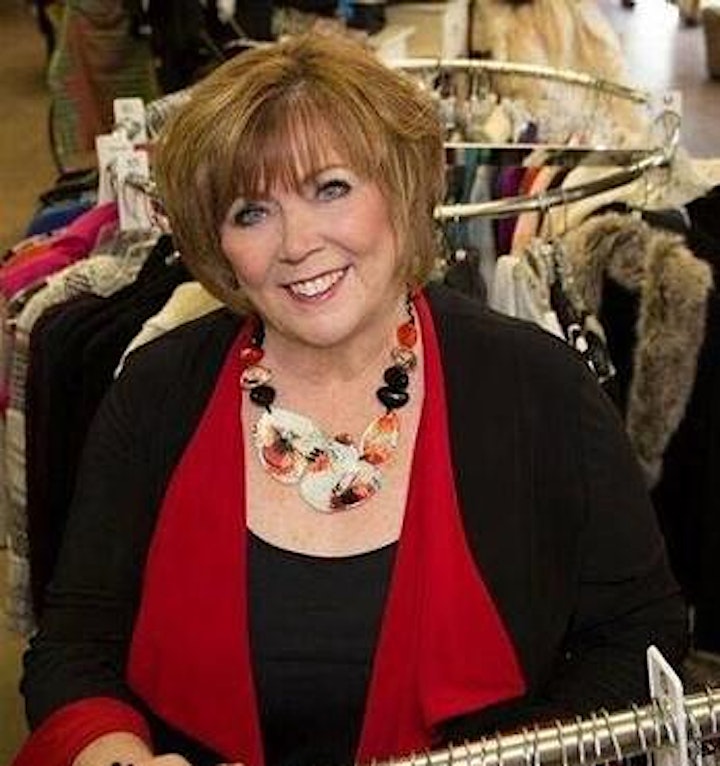 Glenda Polak
Retail therapist extraordinaire Glenda Polak has reigned supreme over her superbly curated treasure trove of upscale fashion finds for almost twenty years.
Yes, Caprice Consignment, undoubtedly one of Edmonton's most irresistible shopping destinations, is a testament to women's inspiration, self-love, and delightful experience, thanks to Glenda's conviction that it's never about making a sale; it's about making a difference.
In addition to overseeing a new, online sales component for her store, Glenda co-hosts the bi-monthly women's networking event, Success Soirées. This award-winning entrepreneur, speaker, and event organizer has also recently founded a not-for-profit organization, The Sharing Closet, and launched an innovative personal style program, The Business of Empowered Dressing, helping women build confidence, individuality, and self-esteem.
That's just in the last year!
Clearly, the clothes we wear make an incredible impact, and so does Glenda Polak. Ladies, it's time to put on your power!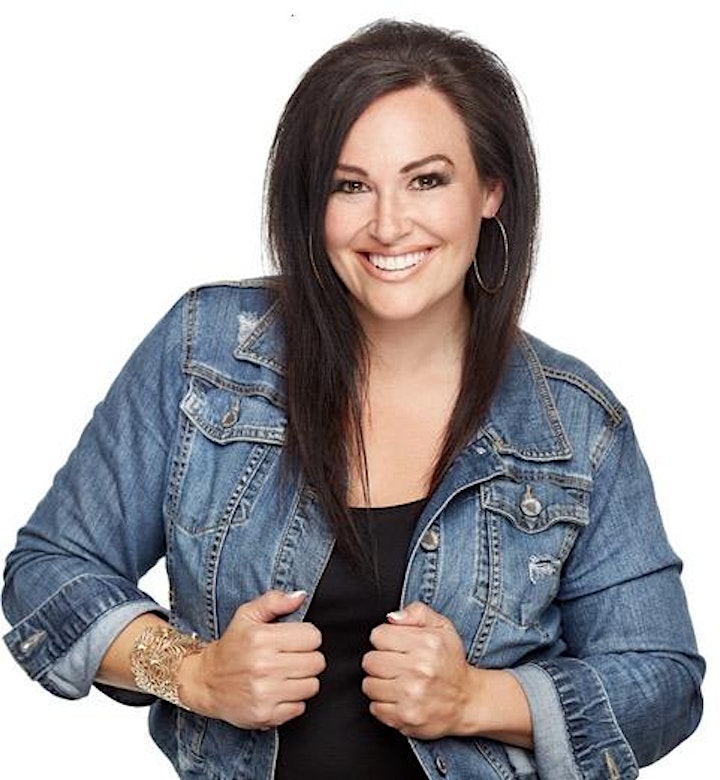 Lisa Elle
Helping YOU become your unique version of a WEALTHY WOMAN, Lisa Elle is the founder of The Wealth Collective™, owner of Ellements Financial Group, host of the Money Makeover Podcast & the author of STRUT: How to Kick Financial ASSets in Sexy Shoes. Lisa has been a wealth strategist and a Certified Financial Planner® for over 21 years and is passionate about helping women create financial clarity and fund their dreams.
Lisa has an alphabet soup of letters behind her name including a degree in Management and eight prominent financial designations and is ranked among the highest financial planners in Canada as she holds her fellowship with The Canadian Securities Institute (FCSI), the most senior credential and highest honor in Canadian financial services. She loves helping women with cash flow planning and building wealth so they can accomplish their long-term goals while still buying Starbucks, shoes and designer handbags guilt-free!
Lisa Elle has been featured numerous times as a financial expert on Global TV, CTV, the Toronto Star, Huffington Post, Morningstar, Microsoft, and recently the feature story for Investment Executive Journal across Canada.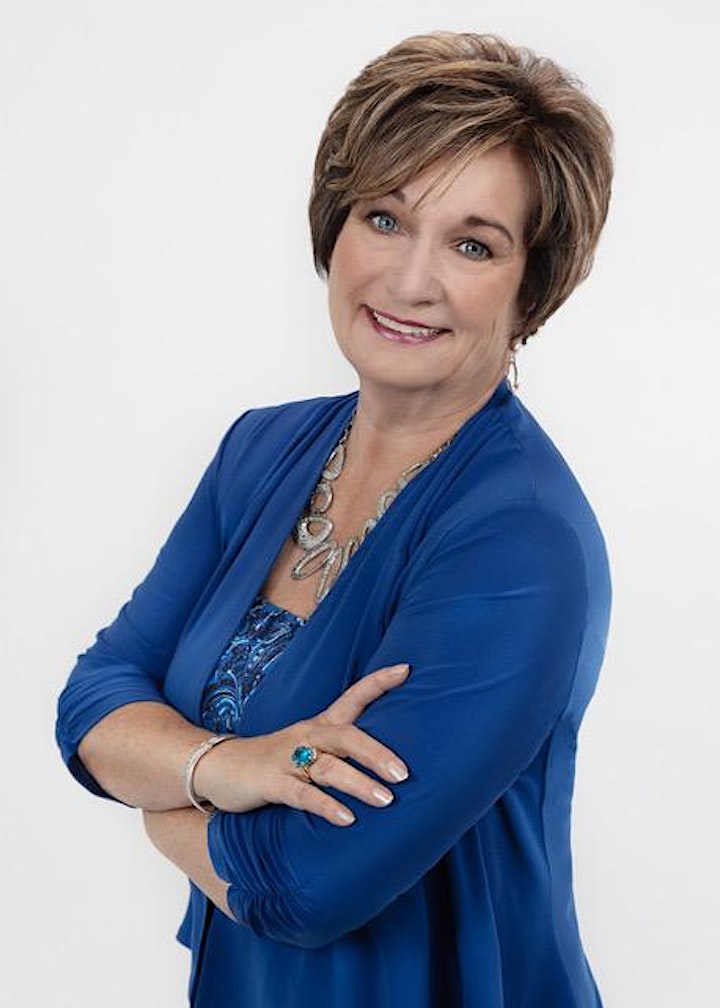 Joan Small
The integration of body, mind, emotions has always fascinated certified synergist Joan Small, owner of the wellness initiative, Synergy for Health, even when she left her registered nursing career to establish a successful, long-running school photography business.
Having actively studied different, life-affirming modalities over that time, Joan decided to combine this expertise with her passion for holistic healthcare through an integrative method called Rubenfeld Synergy.
Her method of guiding clients helps them to identify and overcome deep-seated patterns and traumatic experiences that can develop into actual physical and emotional ailments. Clients discover a new way of living the confident, inspired life they deserve.
Joan is the President of the International Association of Rubenfeld Synergists and has been a practicing Synergist for almost twenty years.
Cyn Hannah
Cyn knows first-hand what it means to transform tragedy into triumph. For nearly a decade, she has taught a proven and repeatable formula for success that has helped her clients create quantum leaps - both personally and professionally.
Cyn is masterful at opening you to possibilities, discovering the buried blocks that stand in your way so you take action to create a life you love.
Cyn has shared the stage with the likes of internationally acclaimed transformational teacher, Mary Morrissey and actress and wellness advocate, Mariel Hemingway.
Her entrepreneurial spirit led her to numerous successful ventures prior to becoming a coach, including working in Hollywood as a television producer and being a member of the Directors Guild of America, owning a high-tech recruiting firm focusing on the Silicon Valley.
Her passion is empowering people to achieve tangible results so they can say, "I love my life!"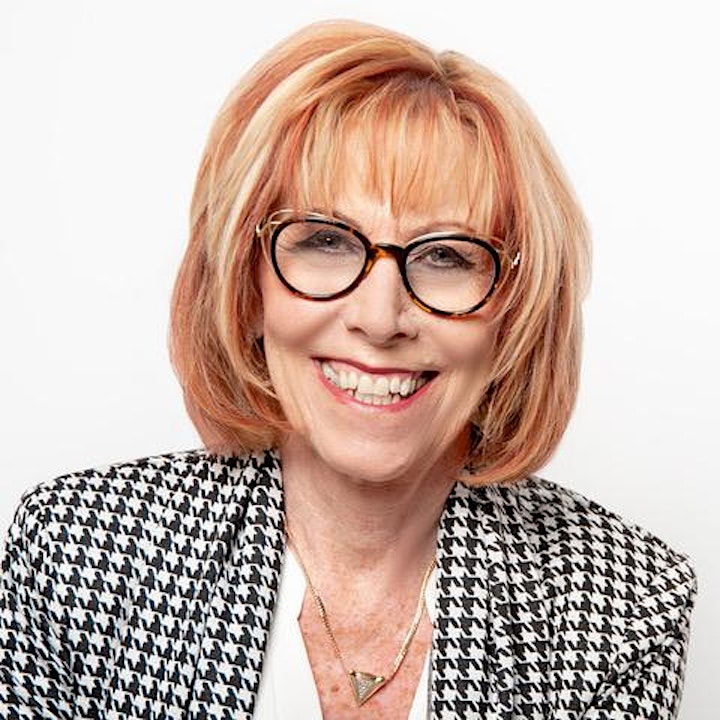 Marlene Marco
Marlene Marco has worked independently her entire career – the majority of that time in direct sales, in fashion. She has been highly successful within the fashion business for close to thirty years. In May of 2020, Marlene partnered with Cabi, and is continuing to serve her beloved fashion clients through virtual style presentations.
Marlene is also the Founder and Facilitator of the highly successful Heart of Networking Events! She describes herself as a "Connector of People and a Creator of Opportunities"! Marlene is known as Durham Region's Queen of Networking.
Marlene loves to facilitate the connections that help individuals to move forward. Having been an entrepreneur her entire career, Marlene speaks from firsthand experience. Helping others succeed IS her passion – whether it is through networking connections or helping them sharpen their professional image through fashion. Marlene is keenly aware that everything you wear makes a statement. The key is to align your "statement" with your message.
Marlene was named the Ajax Pickering Board of Trade 2018 Business Person of the Year and is very involved in the local business community.
She is honoured to chair 100 Women Who Care Ajax, Pickering, Whitby and gladly devotes her volunteer time to help this stellar organization continue their worthwhile work in the community.
Marlene's brand is best summed up as #styleconnects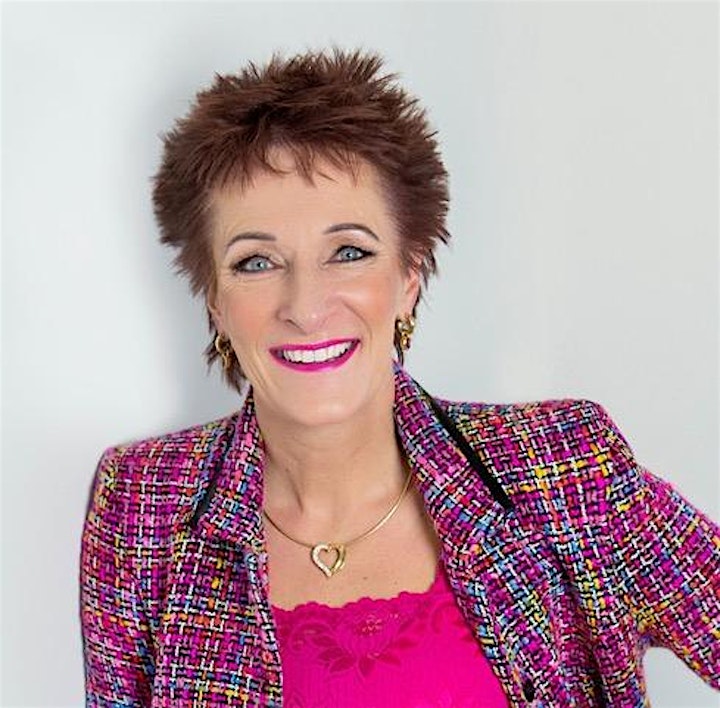 Jo Hassan
Jo Hassan is a resilience expert. Her obsession is vitality: helping people have more vitality in their work and lives. She has been speaking and coaching for 25 years.
Jo is passionate that people experience balance via PEPP® which is her own word for vitality. PEPP® means living business and life through a lens of Purpose, Energy, Pleasure, and Profit. She wants fun to be part of the daily formula for success. People take time away from work to return with renewed enthusiasm, vibrancy and vitality. Being healthy is essential to create wealth.
Jo is an Amazon best-selling author ("Full Circle – Building Resilience in Business and Life from the Jagged Edges of PTSD") and a Community Ambassador for RU OK? Day which teaches people how to have conversations that reduce death from suicide.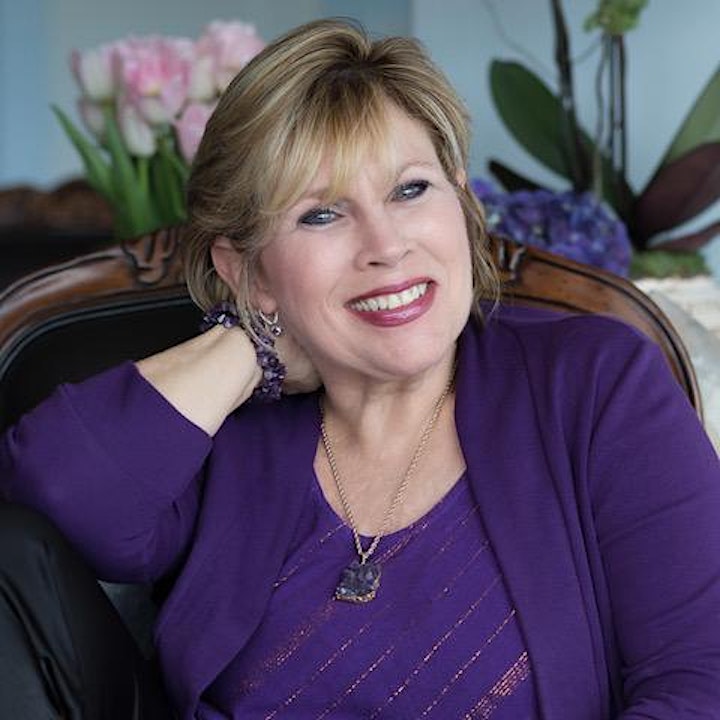 Amanda Slade
When Amanda Slade's SOUL got her fired from her corporate position in 1998, she had no Plan B. She embarked on her own healing and spiritual journey to find out what her SOUL had planned for her. She is now the founder of Co-Create Your Success and the Creator of The Diamond Co-Creative System™ which offers Soul-Aligned Possibilities and SOUL-utions, so you can thrive and prosper in any and all aspects of your life, health & well-being, and career or business. She is known as an Evolution Catalyst and Spiritual Mentor who brings grounded and practical approaches to the 'woo' factor due to her 20 years of corporate background and success as a VP of Marketing & Sales for a New York publishing firm.
For over two decades, Amanda has facilitated energetic healing, transformation, and spiritual growth with thousands of clients internationally, to help them connect to their SOUL's passion, purpose, and plan for their life and contribution to others. She has traveled as far away as Australia to teach The Diamond Co-Creative System™ which accelerates your Transformation, Alignment, Manifestation, and Expansion to evolve into your ALL.
Amanda is a contributing author to the #1 international best-selling anthology … Empowered Self-Care. Her chapter is "My SOUL Got Me Fired: That's Code for Freedom", gives you a taste of why she is so passionate about what she shares. She has been featured on The Shift Network and was on the 2020 Global Summit as well as other tele-summits, radio shows and podcasts, and she also speaks at business and spiritual events.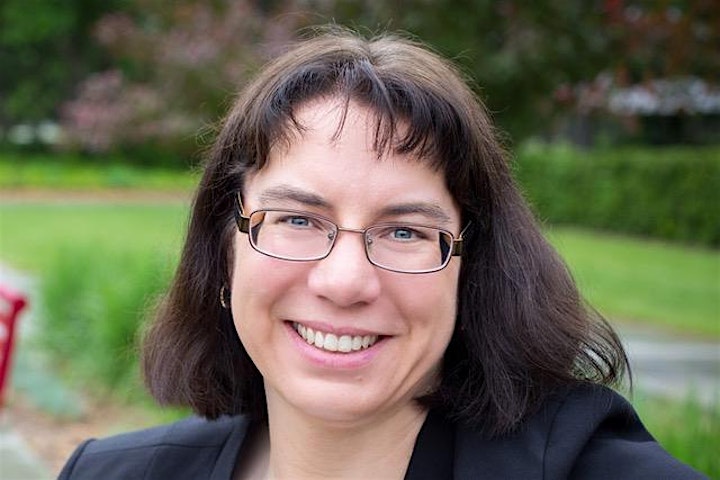 Ingrid Carleton
Our tech goddess
Ingrid's Digital Desk, the innovative, business venture launched by analytics and quality management expert, Ingrid Carleton, provides busy entrepreneurs with creative, customized solutions to their administrative and digital marketing needs.
An environmental laboratory biologist, with a Bachelor of Science in Ecology from the University of Calgary, Ingrid excelled in many facets of her profession while working with select organizations over the years, including her specialty, environmental ecotoxicology. From strategic data analysis, to reviewing and revising standard operating procedures, right on through to conducting internal audits to improve the quality of company operations, Ingrid honed her talents in project coordination, and the development of effective systems and processes to promote advanced efficiency in the workplace.
A dedicated advocate for women's empowerment, Ingrid has held many volunteer leadership positions within the Girl Guide organization as well, where her determined focus on time management, meticulous attention to detail, and, of course, her brilliant gift for generating order out of chaos, continue to enhance her mentorship of the program participants.
It is this formidable array of professional and personal skills that Ingrid now brings to her new vocation, assisting entrepreneurs so that they can focus on their zone of genius, which is conducive to their ultimate success. Thanks to Ingrid, more and more business owners have the freedom to choose how they spend their time, and ultimately earn more money!
Uplift your spirits
as you learn how to uplevel your business


Event Agenda:
Thursday - November 18, 2021
3:00 PM - 5:00 PM MDT
Happy Hour - 5 PM to 6 PM MDT
Join us after the main event for an Après-Biz Chat Room Happy Hour!
Online event.
The link to join the event will be sent to you in your registration confirmation email. 
Join us now! Space is limited.
Reserve your place today!
Date and time
Location
Refund policy