Success Soirées for the Wise and Adventurous Businesswoman
About this event

Discover THE best ways to better your business
Marketing, Mindset, Money, Branding, Sales, Social Media & more!
Join our bimonthly line-up of inspirational speakers

Thursday, December 2nd, 3 pm MST. 
2 hours of
enlightening insights, achievable ideas & image enhancement not to mention, innovative surprises!
And, new addition, back by popular demand!
HAPPY HOUR from 5-6pm - Smart and savvy socializing with ALL the attendees.

Four fabulous speakers presenting an array of intriguing topics
Business & personal growth in an entrepreneurial environment
This is Mingling with Meaning
Come for the camaraderie, the connection, the collaboration!
Linger online to ask questions of the experts 
Take advantage of the generous V.I.P. 10% reduction on all Caprice Consignment delights 
Remember it's not shopping; it's "visual branding"!
We have an extra added "interactivity" to involve all attendees
More to come on the fun.
This is a Zoom with true va va voom!
Leave our meeting feeling refreshed, restored, uplifted & empowered, having learned, laughed & fallen in love with your brilliant self!

Demystifying the FUTURE
Are you a master procrastinator?
Can't stick to any kind of savings plan, nutrition plan, exercise plan?
No, not much of a planner at all, you prefer to live for the day. You want instant gratification. Now, now, NOW! Even that would take too long.
Well, Success Sisters, according to recent studies around why some of us find it so hard to establish long-term goals, the time has come to face your fears and become BFF's with your FUTURE SELF!
FASHION STATEMENT
Yes, to get the necessary momentum behind planning for the betterment of our FUTURE SELF, we have to stop thinking of that nebulous entity as a stranger. To effectively save for our retirement, some of us have to actually SEE ourselves at retirement age.
So, Success Sisters,
BRING YOUR FAVOURITE MAGIC WAND!
Bring ALL your magic wands because your Present ME is going to meet & greet your Future YOU.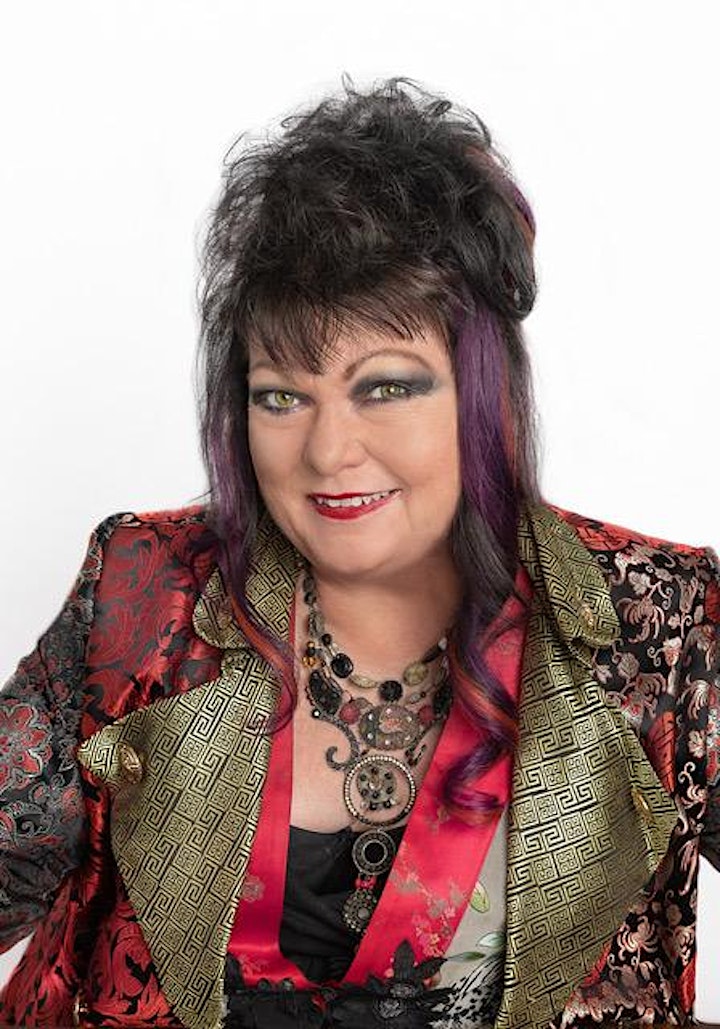 Zandra Bell
Word power to inspire the working world!
Award-winning corporate humorist Zandra Bell is the comedic genius behind the internationally acclaimed Dr. Shirley Best, customizing inspirational hilarity strategically designed to unite and empower staff while raising morale and productivity.
Laugh Your Way to the Bank!
As a marketing innovator and promotional word wizard, Zandra is your leader for word domination, helping entrepreneurs differentiate themselves in unique, compelling ways, vastly improving their client attraction and engagement. Written or spoken, the RIGHT words make you more money.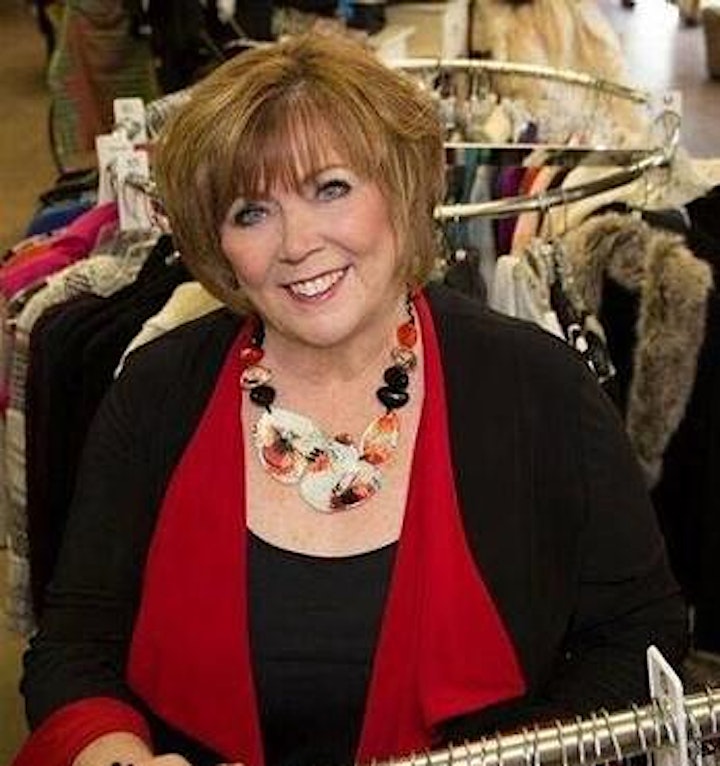 Glenda Polak
Retail therapist extraordinaire Glenda Polak has reigned supreme over her superbly curated treasure trove of upscale fashion finds for almost twenty years.
Yes, Caprice Consignment, undoubtedly one of Edmonton's most irresistible shopping destinations, is a testament to women's inspiration, self-love, and delightful experience, thanks to Glenda's conviction that it's never about making a sale; it's about making a difference.
In addition to overseeing a new, online sales component for her store, Glenda co-hosts the bi-monthly women's networking event, Success Soirées. This award-winning entrepreneur, speaker, and event organizer has also recently founded a not-for-profit organization, The Sharing Closet, and launched an innovative personal style program, The Business of Empowered Dressing, helping women build confidence, individuality, and self-esteem.
That's just in the last year!
Clearly, the clothes we wear make an incredible impact, and so does Glenda Polak. Ladies, it's time to put on your power!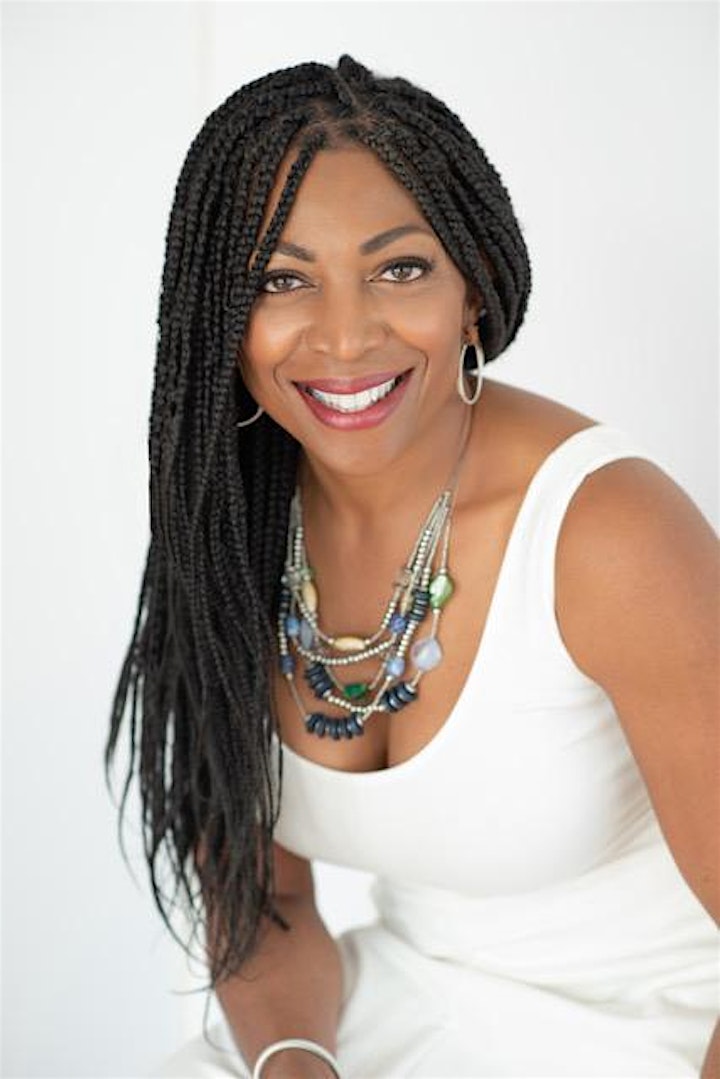 Natalie J Clayton
Natalie J Clayton is an award-winning speaker, educator, and life transformational strategist. Now the founder & CEO for TILT Synergy Inc. Coaching Group, she is a former police officer, undercover cop, parole agent and law enforcement professor with over twenty years of experience in all aspects of police training, investigations, crime prevention, trauma assessment, intervention, and case management.
Natalie has a Bachelor of Art degree in Public Administration and a Master of Science degree in Human Services-Organizational Management and Leadership. She is also a certified Life Transformation Coach with the International Coaching Federation.
Natalie is a game changer, a ball of fire whose rare blend of expertise in law enforcement, intuitive insight for personal transformation and killer empowerment strategies make her one of the most dynamic speakers and trainers on the stage today! Natalie's extraordinary experiences on the street, in the workplace, and in her own personal life afford her audiences empowerment and courage. But, more importantly; she guides you into the foundation and architect mind-set for internal transformation and external cultural harmony.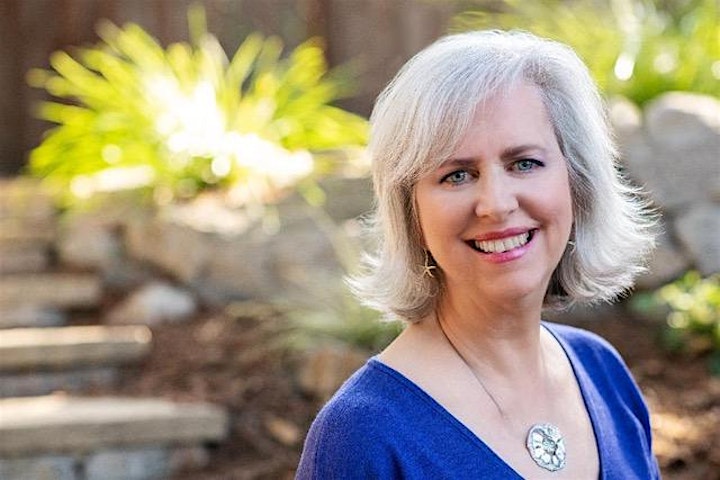 Andrea Willoughby
Andrea Willoughby's story reads like a modern-day fairy tale with a moral in mindfulness. Now the founder of her own holistic transformational practice, Embody Your Joy, Andrea always had the soul-level "knowing" that she was meant to help, to heal, and enhance the lives of others. Unfortunately, back then, she just didn't realize how incredibly gifted an empath she was, keenly in tune with all the anxiety, stress, and pain swirling around her in the world. Seeking refuge from the emotional onslaught, Andrea turned to avoidance behaviors and, for years, managed to dim her light.
Destiny, however, was not about to be outdone. Strangely enough, the catalyst for Andrea's salvation was being bitten by a poisonous spider, ironically a symbol itself for life transformation! Finally, at an all-time low physically, mentally, and emotionally, the exhausted woman surrendered to her healthcare professional's suggestion that she work with him using the innovative Bio-Energetic Synchronization Technique.
B.E.S.T. is a highly successful, non-invasive therapy that Andrea has integrated into her own empowering blend of healing energy modalities. The combination of working through certain pressure points in a designated order while concentrating on specific memory stresses corrects the mind/body communication channels and restores the body's self-healing abilities. Andrea, now a much sought-after practitioner, helps us release the deep-seated debilitating beliefs and negative behavioral patterns that translate into emotional roadblocks, even chronic physical conditions that impact our progress forward.
Andrea's innate empathic healing power has only intensified with time, training, and experience, as exemplified by her enthusiastic clients' passionate testimonials. Working with you virtually or in-person, Andrea will realign your life energies, guiding you to embrace your inner magnificence. Thus free of emotional burdens, you can then consciously create the joyous, abundant life you've imagined.
DeeAnne Riendeau
DeeAnne Riendeau is a modern day mystic and thought leader with a focus on elevating how we think and live through the programs and intuitive readings you can experience as part of her current thriving business, Rose Hope. She is also the founder and past president of Your Holistic Earth, the first holistic health care system in the world, which promotes healing through mind body and spirit by providing connections, tools and resources for a better life.
Experiencing a life of chronic illness, and near death experiences, DeeAnne rebounded with 20 years of health education and a diverse healthcare career including 6 successful health businesses.
She has spoken at Harvard University, appeared on Shaw TV, Global Television, and CTV and has been recognized as a visionary and business leader having been nominated for more that 20 awards including RBC's Woman of Business and Alberta Business of Distinction. Along with being an entrepreneur, DeeAnne is a mom of 2 bright kids, publisher, popular speaker and international bestselling author who uses her heart and her head to guide others to create their best life.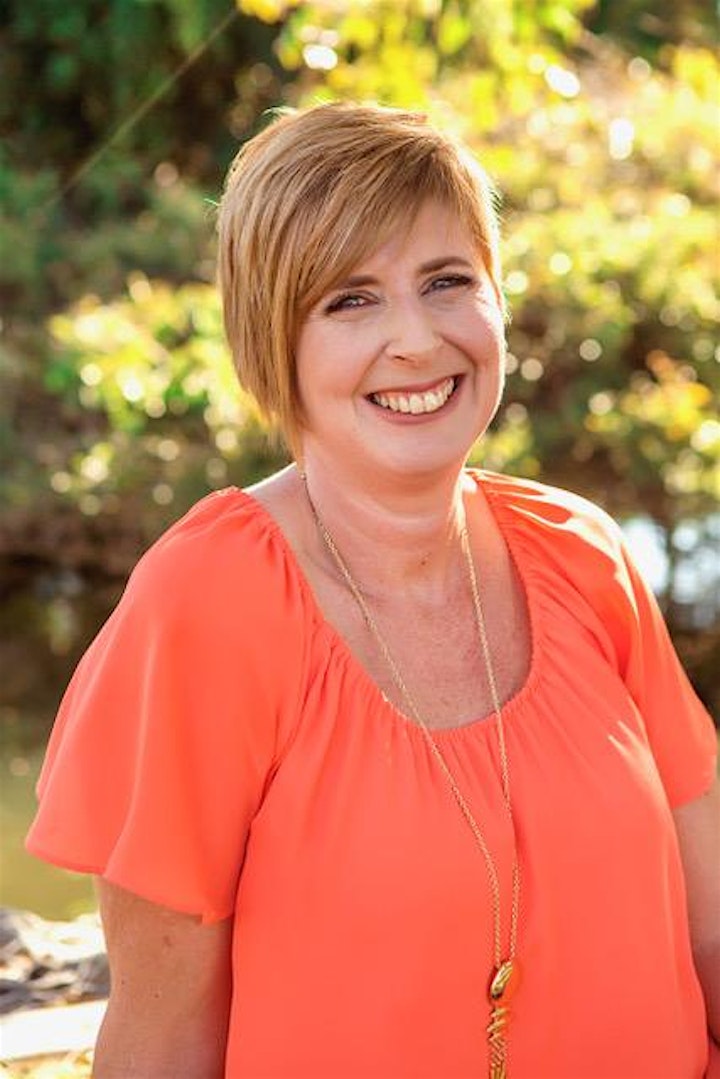 Leanne Blaney
Leanne Blaney is a Master Trainer for The Neuro Change Method™ and Neuro Change Practitioner, Award Winning Author of 'Balance – Adventure School for Women', Ignite Your Life podcast host, Certified Bucket List Coach and International Speaker.
Leanne wants you to live a brave and limitless life and her mission is to inspire individuals and business owners to break out of conformity and start designing their lives now. She will help you create lasting change using the latest in neuroscience and nurture solutions to develop your creativity, increase personal passion, prioritize self-care and live a purposefully balanced life.
As a Certified Bucket List Coach, she is trained to change your perception, wake you up and support you to live a Bucket List Life full of fun, adventure and sparkle. She does all this through workshops, one on one mentoring and group programs.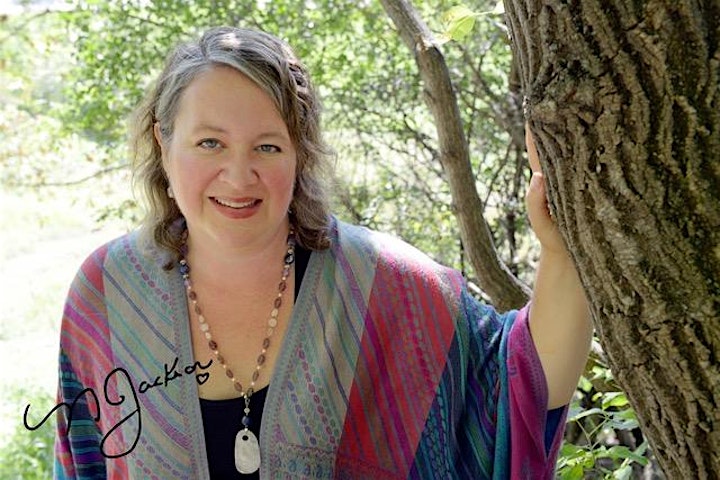 Nathalie Jackson
If fate had not intervened, it's quite likely that acclaimed spiritual leader Nathalie Jackson would now be living a relatively happy life as a wife, mother, and gainfully employed electrical engineer. When the joyous arrival of her first son was eclipsed, however, by seven unbearable months of endless crying due to a brain injury sustained at birth, this creative visionary embarked upon an empowered path of holistic healing that has irrevocably changed her life.
Now an inspired teacher sharing her expertise in countless transformational rituals and modalities, Nathalie is passionate about her life's work, Woman Unveiled - School of Women's Mysteries. She guides you, as an integral part of her sisterhood, to learn to love completely and unconditionally while you embrace self-acceptance and discover your innate magnificence.
Just remember who you really are.
It's time to play a much bigger game.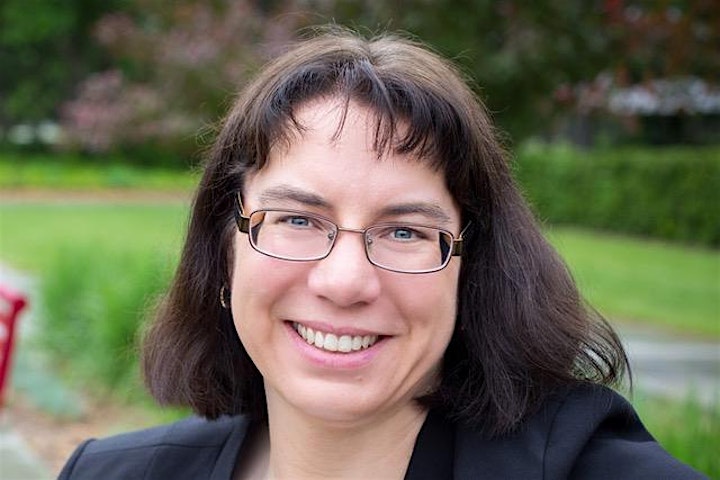 Ingrid Carleton
Our tech goddess
Ingrid's Digital Desk, the innovative, business venture launched by analytics and quality management expert, Ingrid Carleton, provides busy entrepreneurs with creative, customized solutions to their administrative and digital marketing needs.
An environmental laboratory biologist, with a Bachelor of Science in Ecology from the University of Calgary, Ingrid excelled in many facets of her profession while working with select organizations over the years, including her specialty, environmental ecotoxicology. From strategic data analysis, to reviewing and revising standard operating procedures, right on through to conducting internal audits to improve the quality of company operations, Ingrid honed her talents in project coordination, and the development of effective systems and processes to promote advanced efficiency in the workplace.
A dedicated advocate for women's empowerment, Ingrid has held many volunteer leadership positions within the Girl Guide organization as well, where her determined focus on time management, meticulous attention to detail, and, of course, her brilliant gift for generating order out of chaos, continue to enhance her mentorship of the program participants.
It is this formidable array of professional and personal skills that Ingrid now brings to her new vocation, assisting entrepreneurs so that they can focus on their zone of genius, which is conducive to their ultimate success. Thanks to Ingrid, more and more business owners have the freedom to choose how they spend their time, and ultimately earn more money!
Uplift your spirits
as you learn how to uplevel your business


Event Agenda:
Thursday - December 2, 2021
3:00 PM - 5:00 PM MDT
Happy Hour - 5 PM to 6 PM MDT
Please join us after the main event for a rewarding & informative interactive chat room forum facilitated by
Nathalie Jackson - Woman Unveiled - School of Women's Mysteries!
Online event.
The link to join the event will be sent to you in your registration confirmation email. 
Join us now! Space is limited.
Reserve your place today!
Date and time
Location
Refund policy