Success Soirées for the Wise and Adventurous Businesswoman
About this event

Discover THE best ways to better your business
Marketing, Mindset, Money, Branding, Sales, Social Media & more!
Join our bimonthly line-up of inspirational speakers

Thursday, January 27th, 3 pm MST. 
3 hours of
enlightening insights, achievable ideas & image enhancement not to mention, innovative surprises!
And, new addition, back by popular demand!
HAPPY HOUR from 5-6pm - Smart and savvy socializing with ALL the attendees.

Fabulous speakers presenting an array of intriguing topics
Business & personal growth in an entrepreneurial environment
This is Mingling with Meaning
Come for the camaraderie, the connection, the collaboration!
Linger online to ask questions of the experts 
We have an extra added "interactivity" to involve all attendees
More to come on the fun.
This is a Zoom with true va va voom!
Leave our meeting feeling refreshed, restored, uplifted & empowered, having learned, laughed & fallen in love with your brilliant self!

THEME: I am Woman. Hear me Roar
The way we do business has irrevocably changed from what we prioritize right on through to preferred methods of communication. Pivoting doesn't even begin to describe the evolution that's underway, the total transformation that's affecting us on every level. As the refreshing new thought leader of tomorrow, 2022's modern businesswoman needs to rev up her energy and come from a high-vibrational place of power.
What does it take to play that bigger game?
Resilience, courage, perseverance, yes! But also self-acceptance, positivity, and joy.
Bring your answers to share during our special open forum Happy Hour!
FASHION STATEMENT
Head-to-toe monochromatic color has always been a fashion look that exudes confidence, ease, grace, sophisticated power and style. Universally flattering, it harnesses the power of color to establish or reflect your mood. There's nothing non-committal about going all-in on a single shade. Queen Elizabeth has been doing it all her reign to better stand out in a crowd.
So, Success Sisters for this episode,
DRESS LIKE A QUEEN!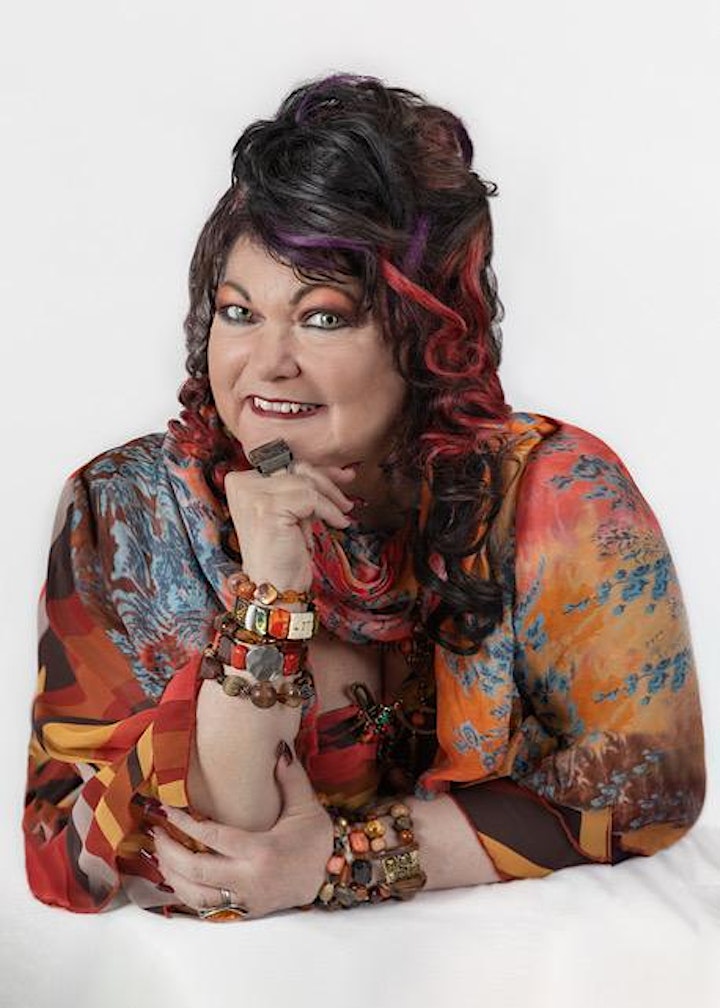 Zandra Bell
Word power to inspire the working world!
Award-winning corporate humorist Zandra Bell is the comedic genius behind the internationally acclaimed Dr. Shirley Best, customizing inspirational hilarity strategically designed to unite and empower staff while raising morale and productivity.
Laugh Your Way to the Bank!
As a marketing innovator and promotional word wizard, Zandra is your leader for word domination, helping entrepreneurs differentiate themselves in unique, compelling ways, vastly improving their client attraction and engagement. Written or spoken, the RIGHT words make you more money.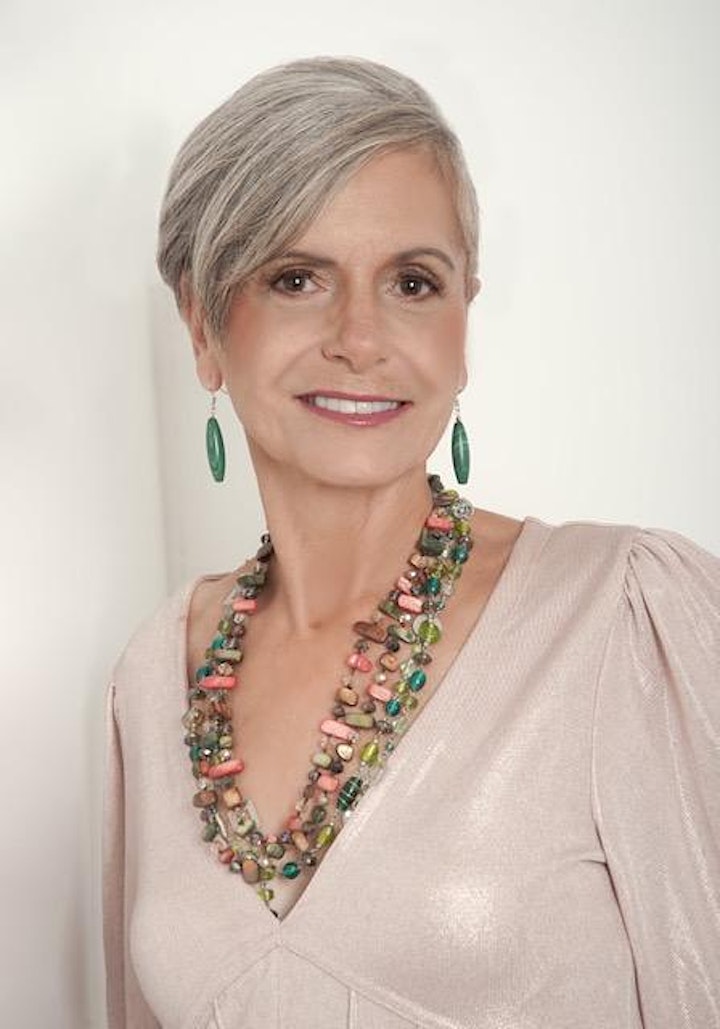 Guest Co-Host: Patti Dell'Osso
Rarely would undergoing a life-threatening illness ever be considered a gift, yet conquering cancer turned out to be a powerfully positive catalyst for animal communicator and intuitive Patti Dell'Osso. Almost from her moment of diagnosis, she felt her spirituality reawaken, calming her with the peaceful awareness that she was merely undergoing a life transition and would ultimately be well again.
On leave from her high-level position as a communications and education manager for a corporate group benefits company, Patti had the time and solitude to go within and reevaluate her life's journey. Refocusing her perspective on solely living in the moment, she made profound changes in her self-care while letting go of past regrets and anxieties about the future.
Choosing early retirement, Patti began to explore her innate healing gifts as an empath and natural intuitive, a self-realization that the Universe had repeatedly been reinforcing for years. The moment she stepped into her Reiki master's studio to begin her studies, she felt like she'd finally come home.
Now a master herself specializing in animal Reiki, she is dedicated to hands-on and virtual energy healing, having always been drawn to animals' unique vulnerability and endless capacity for unconditional love.
Thanks to her talent for improving the lives of family pets, right on through to domesticated goats and horses, Patti has become their voice, raising awareness of the deep emotional bond animals have with their humans and how deserving they are of our respect, compassion, and love.
A testament, herself, to strength, resilience, and the power of reinvention, Patti Dell'Osso now leads the fulfilling, intentional life she previously could only imagine, making a tremendous difference for animal lovers and the noble beasts they adore. As she heals them, Patti maintains that she, herself, is healed.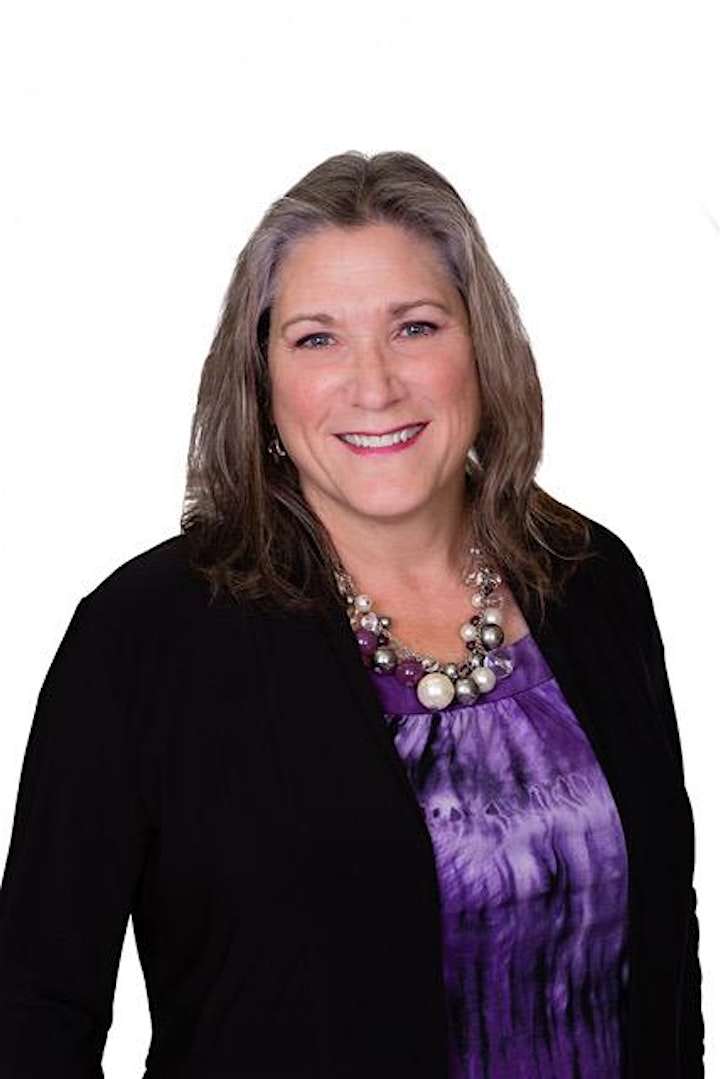 Dorothy Turek
Horse love and the meaning of life: these twin themes seem to intertwine at various points throughout Dorothy Turek's intriguing story long before she ever thought to become certified as the successful equine assisted learning facilitator she is today. The owner of Centaur Wellness, she empowers individuals and groups alike to fulfill their true potential through the spirit-healing synergy of horse and human.
After an exemplary long-term career in academic administration and human resources, Dorothy felt the need to do something more, to make a true difference for those in search of answers to life's bigger questions and spiritual reconnection within. She had always loved horses, so, listening to her intuition, she followed her higher calling and became certified as a life coach practitioner, riding instructor, and then, finally finding her real passion, a facilitator for equine assisted learning.
Customized to groups as diverse as sales professionals, first responders, women entrepreneurs, right on through to corporate executives, Centaur Wellness offers an array of programs all designed to increase your self-awareness of the emotional triggers blocking you from the success, abundance, and life mastery you deserve.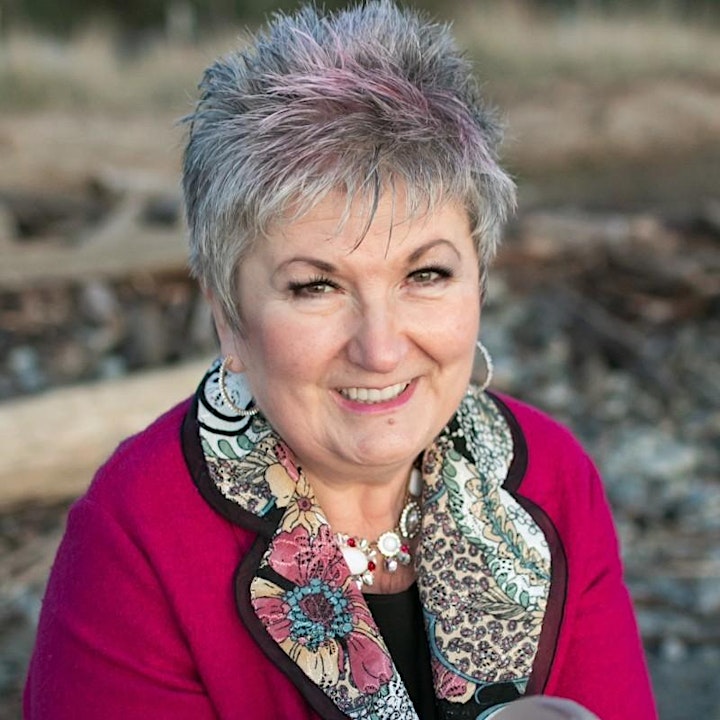 Cheryl Brewster
After building a successful corporate career, Cheryl Brewster took a courageous leap of faith in 2004 to follow her calling and founded her thriving venture, The Intuitive Life. Combining her professional expertise with her intuitive gifts, she began teaching clients how to develop often overlooked yet key components in effective business-building, such as trusting the instincts of your own uniqueness and creativity.
Several years later, however, her intrinsic resources of stamina, determination, and conviction were put to the test when her son's unexpected health crisis rocked her to her core. Amidst life's most challenging circumstances, Cheryl discovered the secret to transforming the appallingly negative into radical peace and empowerment.
A keen researcher, Cheryl enhances her own knowledge with the latest discoveries in neuroscience to facilitate innovative training, workshops, and team-building seminars on resilience, communication, and conflict resolution. Her personal intuitive business consultations and group masterminds are highly sought-after by individuals and organizations alike.
Close to her heart is the message she shares. When we transform self-doubt and purposefully tap into our intuitive creativity, we can experience far more joy and soul-satisfaction in our revenue-building activities. When we trust ourselves, we grow, generating the energy to handle life's unexpected twists and turns with more resilience and confidence. Have fun to get more done!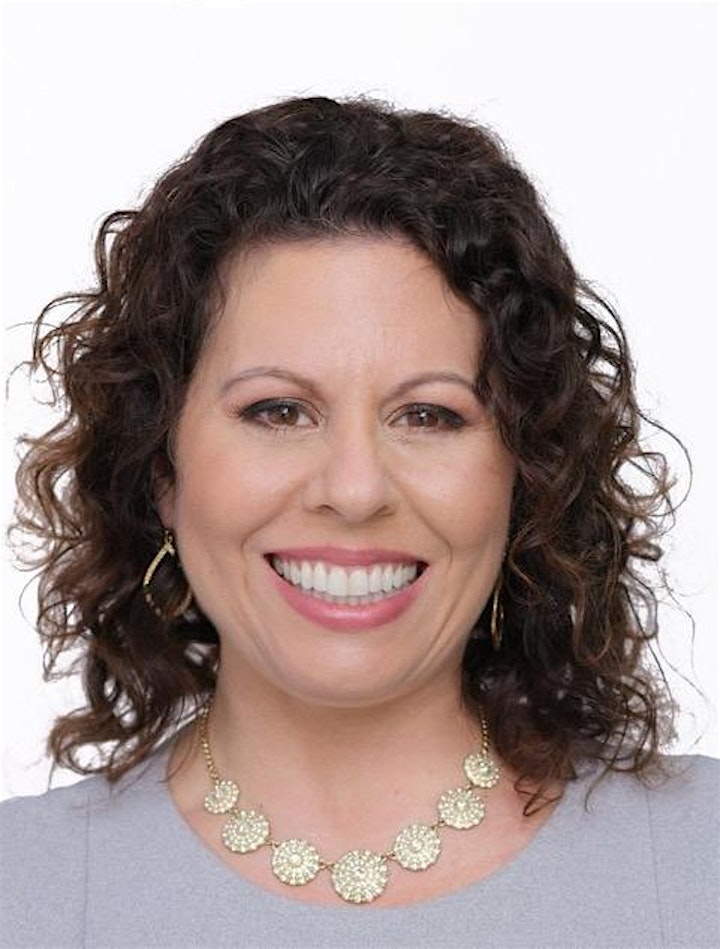 Leisa Reid
Whether you are a speaker or not, there is no doubt that we all have expertise that can leave an impact in the world once it is shared.
As the Founder of Get Speaking Gigs Now, Leisa Reid mentors business professionals and entrepreneurs who want to make an impact and ultimately attract their ideal clients through speaking.
As a speaker herself, Leisa has successfully booked and delivered over 500 speaking engagements. In her book, Get Speaking Gigs Now, she shares her 7 Step System to Getting Booked, Staying Booked and Attracting Your Ideal Clients Through Speaking.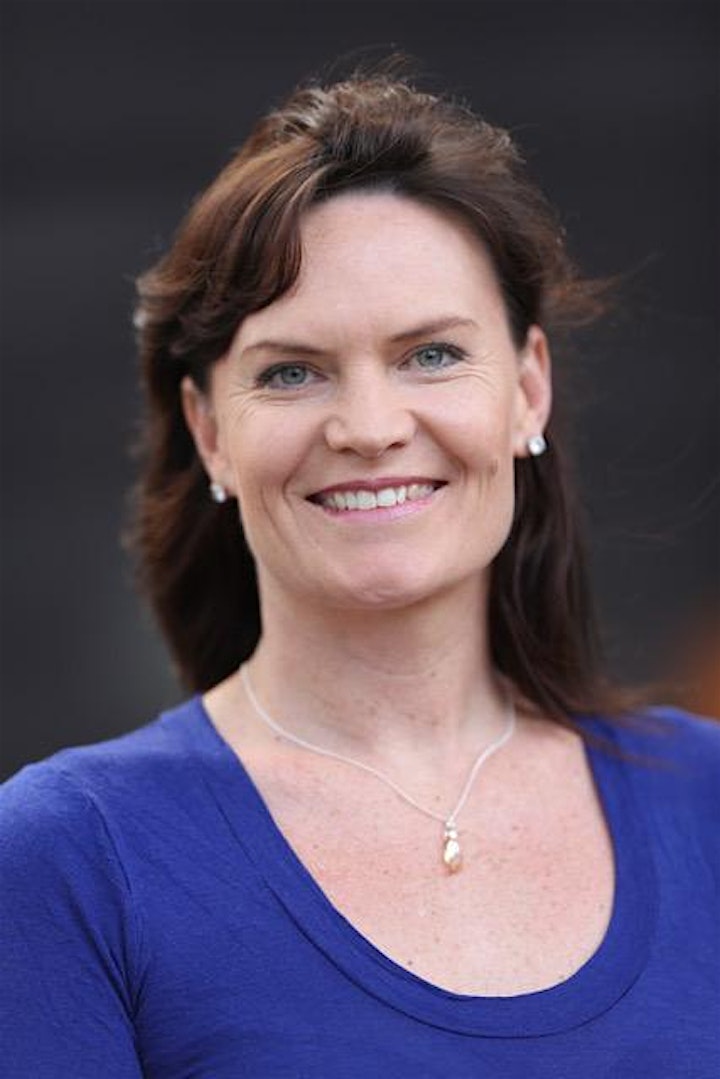 Julie McDonald
Julie McDonald OAM is an Olympic and Commonwealth Games Swimming Medallist for Australia.Julie held the Commonwealth record for the 800m Freestyle for 21 years, and still holds one of the top 7 times an Australian has ever produced, some 35 years after setting her initial record.
Julie was the only Australian female to win an Olympic Medal in the 1988 Seoul Olympics, winning a Bronze medal in the 800 metres freestyle.
As a result of her inspiring athletic performances, Julie has run a successful speaking business for the past 30 years and has now expanded this into becoming a coach, to share with people her secrets on how they can "find the gold within" to live their best life personally and professionally.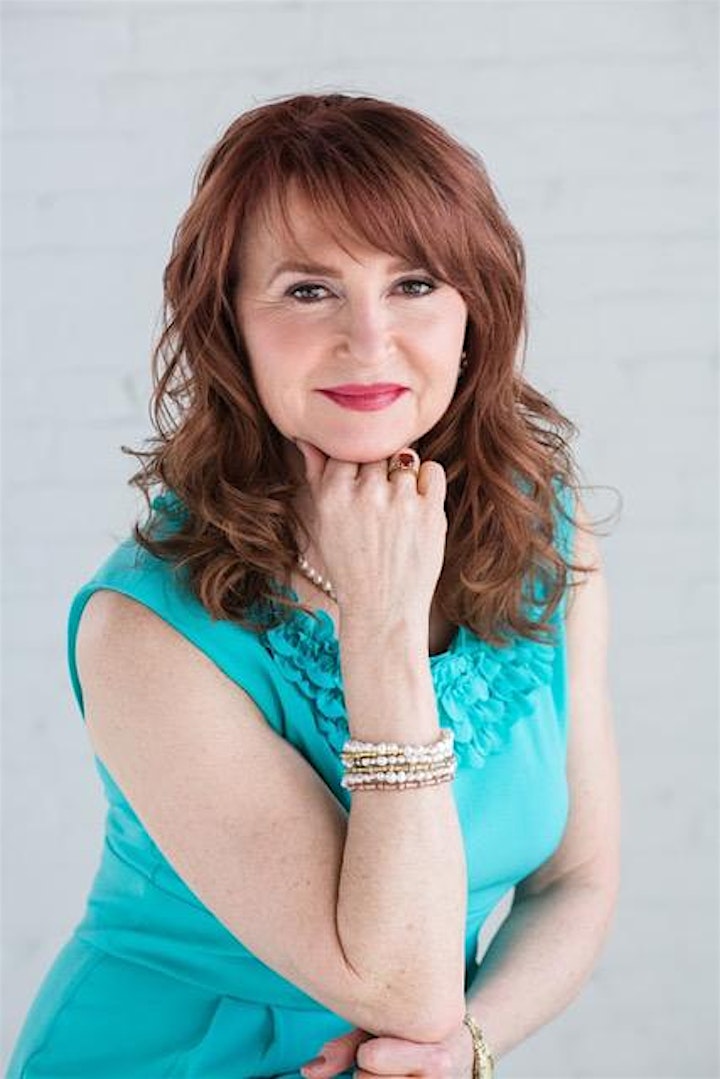 Sheila Dancho
Are your dreams for your life, and business, stuck under a mental fog? Are you tired of feeling tired? Wish you had more energy? We hear you!
25 years ago, Sheila was a successful 6-figure income earner in the corporate world. She had the dream job. Until one day she ended up in the hospital from burn-out and decided that she had enough of the corporate rat-race and moved into a completely different industry, the health and wellness industry. She knows firsthand the importance of self-care for achieving a high-performance state.
She is a certified health coach, International ITA NLP trainer and master practitioner, professional speaker with CAPS Manitoba (Canadian Association of Professional Speakers). She is the founder and CEO of three diversified businesses each with its own subsequent stream of passive income.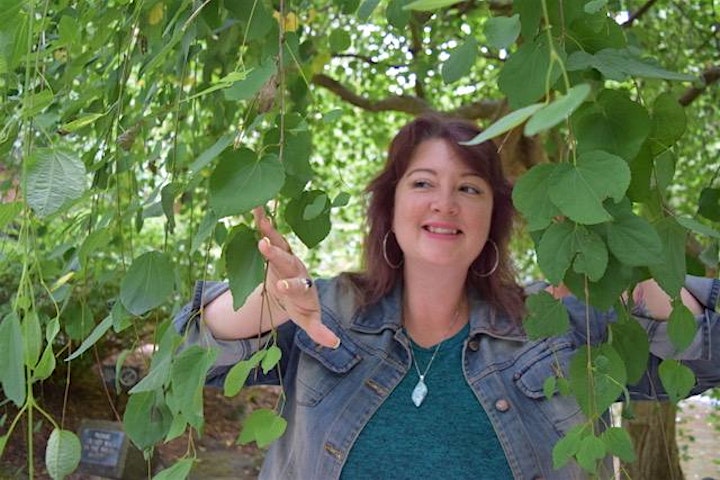 Saoirse Seraphim
Saoirse Seraphim is a Tantric teacher, certified sexologist, InBody coach and deep tissue masseuse, specializing in trauma release.
Saoirse has been working in the intuitive and healing arts realm for over thirteen years dividing her work between the physical and energetic connections of mind, body, spirit expansion. She has dedicated her life to empowering woman to reach their personal potential.
Saoirse has spent the past twenty years studying with shaman, medicine women, tantrikas, yoginis, energy and body workers to develop her skills to support woman in embodying their sexuality, creativity, connectivity, and inner wisdom so they can fully embrace the life they design.
Belonging to the land in British Columbia, Canada, she weaves her intuitive wisdom, learned and lived wisdom to hold space and allow what needs to arise in her clients. She lives and teaches the following philosophy; if you are in your body, you can trust yourself and the decisions you make for yourself. You will never stray off your path if you dwell deep in your delicious body. Saoirse works in group settings, with individuals, and creates programs to start the journey of becoming In-Body and In-Business.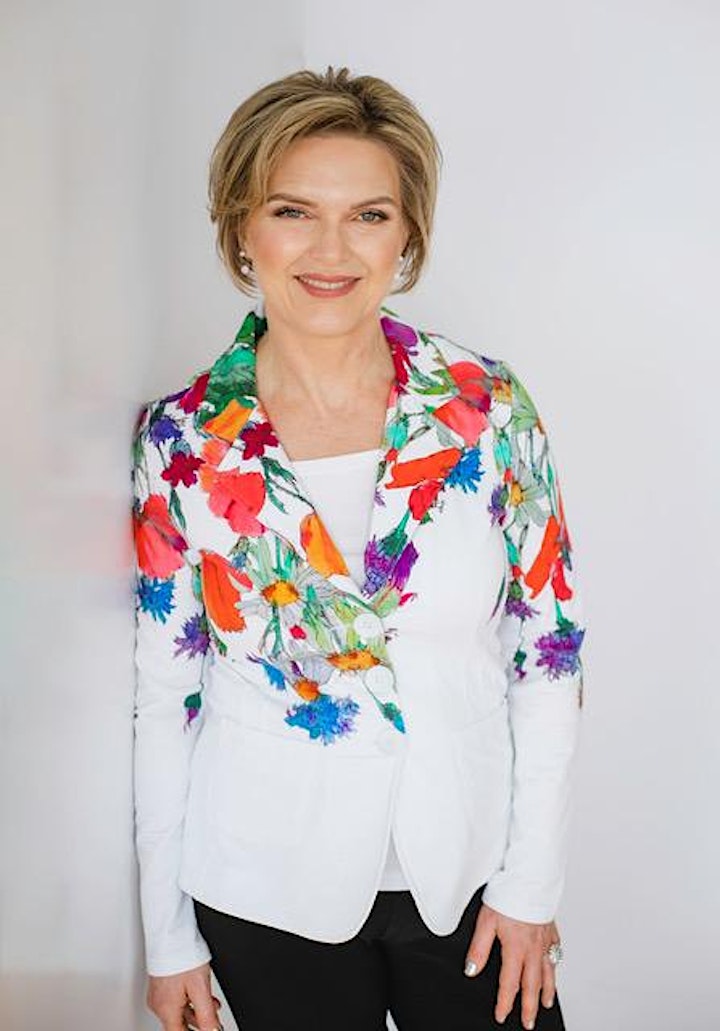 Barbara Lynn Rempel
Essential oils, the earth's original remedies, have always intrigued health and nutrition expert Barbara Lynn Rempel. After a successful long-term career in information technology, Barbara decided the time had come to truly follow her passion. Now, as a Certified Holistic Nutrition professional, this dynamic author of the enlightening book, Cleansing with Food, has become an internationally acclaimed business leader and top-selling entrepreneur. She specializes in enriching our overall well-being through the invaluable revitalization properties of essential oils.
"Business success and wealth attraction, rewarding love relationships, healthy weight loss, improved vitality and rejuvenation, holistic wellness, even a stronger immune system, and a clean, non-toxic environment: the truth is, since the dawn of time, essential oils have been sought-after for their natural propensity to manifest and enhance just about anything we, as human beings, would ever want or need. I'm Barbara Rempel, and these are just a few reasons why, when it comes to you living your best life, my oils truly are essential."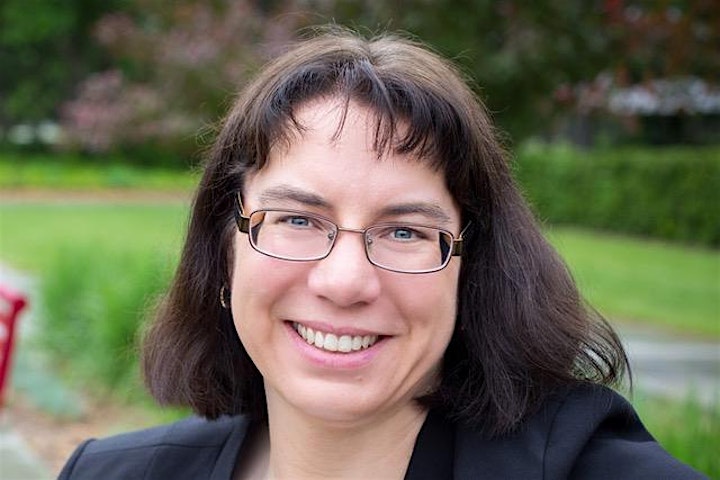 Ingrid Carleton
Our tech goddess
Ingrid's Digital Desk, the innovative, business venture launched by analytics and quality management expert, Ingrid Carleton, provides busy entrepreneurs with creative, customized solutions to their administrative and digital marketing needs.
An environmental laboratory biologist, with a Bachelor of Science in Ecology from the University of Calgary, Ingrid excelled in many facets of her profession while working with select organizations over the years, including her specialty, environmental ecotoxicology. From strategic data analysis, to reviewing and revising standard operating procedures, right on through to conducting internal audits to improve the quality of company operations, Ingrid honed her talents in project coordination, and the development of effective systems and processes to promote advanced efficiency in the workplace.
A dedicated advocate for women's empowerment, Ingrid has held many volunteer leadership positions within the Girl Guide organization as well, where her determined focus on time management, meticulous attention to detail, and, of course, her brilliant gift for generating order out of chaos, continue to enhance her mentorship of the program participants.
It is this formidable array of professional and personal skills that Ingrid now brings to her new vocation, assisting entrepreneurs so that they can focus on their zone of genius, which is conducive to their ultimate success. Thanks to Ingrid, more and more business owners have the freedom to choose how they spend their time, and ultimately earn more money!
Uplift your spirits
as you learn how to uplevel your business


Event Agenda:
Thursday - January 27, 2022
3:00 PM - 5:00 PM MDT
Happy Hour - 5:00 PM to 6 :00 PM MDT
Please join us after the main event for an interactive chat room open forum where you'll have the opportunity to share your own ideas on the theme.
Online event.
The link to join the event will be sent to you in your registration confirmation email. 
Join us now! Space is limited.
Reserve your place today!
Date and time
Location
Refund policy