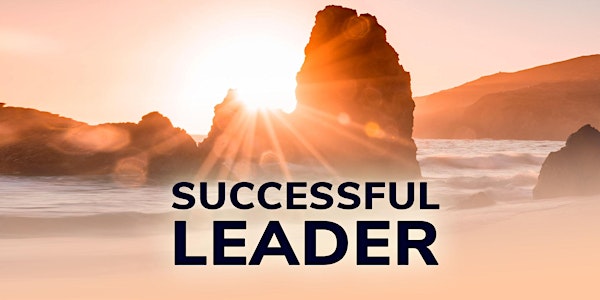 Successful Leadership For New Managers - Workshop - Pasadena, CA
Live Workshop + Coaching on how to create engagement and high performance as a new manager. Limited seats - Sign up to secure your spot.
When and where
Location
Pasadena, CA virtuall via zoom Pasadena, CA, CA 91104
About this event
Is managing your team...
... feeling like fighting an uphill battle?
... taking a lot of energy to get work done?
... running into walls when dealing with your team?
... like spinning a hamster wheel without much successes?
Starting as a new manager can be tough, and definitely out of your comfort zone.
And what many managers are finding is that what made them a top performer before is not working anymore.
As all eyes are on you, you feel the pressure.
Most managers don't know who to turn to for help at this point.
Without losing face in front of their boss.
They don't want to lose the respect of their team.
And it leaves you feeling lost and stressed by yourself.
With little help and all the responsibility to make things work in record time.
Over my years in leadership...
I discovered that there are simple principles that would help managers get incredibly confident every time.
Surprisingly simple principles that will increase engagement, accountability, and performance of your team.
By sharing them I am hoping to help more managers turn into successful and effective leaders.
There will be no recording sent for this event, so SAVE your seat to discover these 4 principles
And get help turning into a recognized and successful leader.
Sign up for our LIVE workshop and get a chance to have LIVE coaching if you show up in person.
There are limited LIVE coaching spots. If you want to ensure that we consider your situation for one of them, just reply to the email that you'll get from us after signing up!
* This is an ONLINE LIVE EVENT with limited spots: if you are not able to attend, email us up to 4h before the start of the workshop and we will book you to the next session once.
** We'll use ZOOM for this event. You'll receive an email with a Zoom link after your registration!
Who is this for?
Professionals in IT, HR, Accounting, Finance, and Administration
Recently promoted to managers, team-lead, supervisors,
Or professionals aiming for a leadership position
Past participants would be scrum masters, solutions architect, product managers, financial controllers, HR managers, accounting managers, management accountants, collection managers, payroll managers, procurement managers, operations managers, administration managers, entrepreneurs, coaches

"Remi coached me into being a better leader by providing more effective feedback and clarifying expectations so that individuals are constantly challenged to get to the next level." - Maria

"Remi helped me to give more autonomy, responsibility, and work-life balance to my team, which made them feel more engaged and important while I learned to be more leader, and human. I finally understood that being a good manager, didn't mean to solve all the issues alone, I gave space for my team to offer solutions instead." - Zita

"Remi encouraged the team to think by themselves to find our own solution. He turned us into better professionals by continuously developing our skills. He helped us look at the bigger picture and understand the impact of our work on other departments". - Silvia

"With the help of Remi I was able to improve my productivity and effectiveness by looking at the big picture of any project we worked on" - Angela

"In our coaching/mentoring sessions, Remi kindly helped me to work on forms of delegation, clarifying what was urgent/important, and managing up" - Blanca