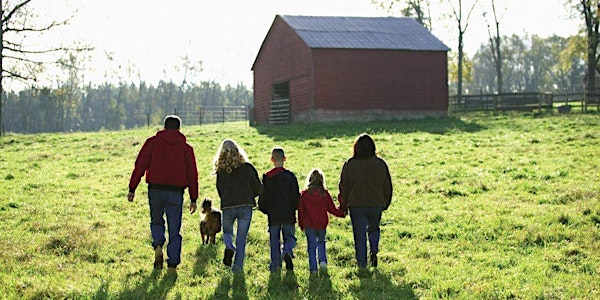 Succession Planning: Supporting the Transition for Farm Businesses
Description
In Ontario, the average farmer is 55 years old, but only 8.5% of farms have a succession plan. How can you help?
Join us for a webinar exploring economic development supports to facilitate the transition of farm businesses.
Whether the farm has a successor in mind or the future is still unknown, we will explore what municipalities are doing to bridge this gap, and identify the resources available to help Ontario farmers with succession planning.
Agenda
---
Municipal Matchmakers: How to use FarmLink and SuccessionMatching to assist farmers and other businesses in the succession planning transition
Belinda Wick-Graham, Ec.D., CEc.D. Manager of Economic Development, Town of Minto


On the next episode of Family Feud: Navigating the succession planning realities for agriculture and taking action in Oxford County
Bernia Wheaton, Economic Development Officer, Rural Oxford Economic Development Corporation


Making the Connection: Resource gaps and opportunities to engage with farmers on succession planning. Key findings from a research project in Haldimand County
Alison Earls, Division Support, Haldimand Economic Development and Tourism
What are the Top 3 Things you'd like to learn or discuss?
Please share your thoughts in this one-question survey
Please Register and webinar details will be emailed to you.
---
About Us
The Ontario Federation of Agriculture and the Ontario Ministry of Agriculture, Food and Rural Affairs have coordinated the Agriculture Economic Development and Planning Community of Practice to virtually bring together economic development and planning professionals across Ontario interested in agriculture and agri-business issues.
Not on the email list? Join here so you never miss a webinar: https://ofa.on.ca/CommunityofPractice