Description
Join us Saturday, October 15, 2016 and help us launch the Sudbury Regional 20% Cashback Program.
We're going to show you something that's taking Canada by storm!! And that is, how to put your hard earned money back in your pocket in the form of 20% cashback on our gas, groceries, restaurants and stores we shop at up to $240 cashback a month, up to $3000 a year, just for hanging onto your receipts, scanning and emailing them monthly.
We'll show you how to extend your pay check by being able to access hundreds of dollars in coupons and Instant Savings Benefits.
Add an extra $600 to $900 to your monthly budget simply by sharing with your family and friends how they can keep their hard earned money too!
Join us as we show Sudburians how to get 20% cashback!
Mark yourself as "GOING" so that you get updates leading up to, during and after our Event!
This event is FREE to attend and all we ask is that you SHARE this event and INVITE any of your friends and family who are tired of living pay check to pay check!
REGISTER EARLY THIS EVENT WILL SELL OUT
SEATING IS LIMITED
EVENT OVERVIEW:
Saturday, October 15, 2016
Registration 15 minutes prior to each Presentation.
8:45 am - Registration
PRIMARY LAUNCH PRESENTATION
9:00 am - 11:00 am
SECOND PRIMARY LAUNCH PRESENTATION
(If you absolutely can't make it to the 9 am LAUNCH presentation)
11:00 am - 1:00 pm
BACK -UP MEETINGS (If you absolutely can't make it to the 9 & 11 am LAUNCH presentations)
1:00 pm - 3:00 pm
3:00 pm - 5:00 pm
5:00 pm - 7:00 pm
7:00 pm - 9:00 pm
9:00 pm - 11:00 pm
Special guests 5 Star Founders, Don LaPlume Jr. and Don Smith from New England.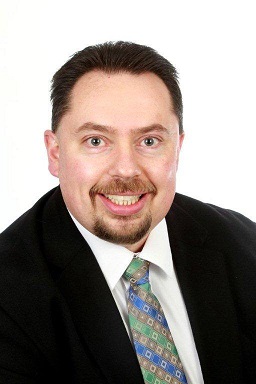 Together they've built their business to a team of over 20,000 members. Currently, commissions paid to their team are $63,920 a day with $31,040 being paid daily to the 1st two rank achievement levels in the company (Founder and VIP Founder) with over 17% of the members making money above and beyond the monthly cashback.
HOTEL CONTACT INFORMATION:
Holiday Inn Sudbury
1696 Regent Street
Sudbury, ON
(705) 522-0600
YOUR EVENT HOST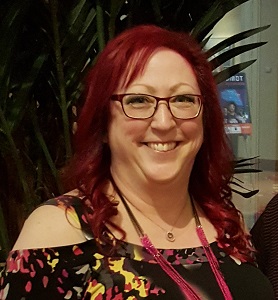 CHERYL SAVOIE
Cheryl Savoie is a VIP Founder with Saivian. She owns Red's Disc Jockey with her husband.
She serves on the Management Team of the Canadian Professional DJ Association in the role of Regional Team Leader for the Sudbury Region.
Her focus is helping individuals and families by helping them keep more of their hard-earned money, saving money on their every day purchases and earning part-time residual income to help purchase those extra things that $600 to $1000 could help purchase and dramatically change their lifestyle.
One of the things she loves about this business, is that she can builit anywhere, at any time. Her phone and her laptop are her mobile office, allowing her to work wherever she chooses. She's passionate, caring and committed to her team members and her business.
"My goal in life is to help people live a life with less stress and spend more time with their families and less time working. What I love about what I do, especially with Saivian, is that I've been able to build my team, support my team members and reach out to many others all through the avenue of social media. I live with Fibromyalgia and it makes doing one on one presentations difficult, especially if I have to meet outside of the home. With Saivian I've been able to do this all from my home and not worry about letting anyone down and cancelling appointments. I've been able to work this business around my Fibro flare-ups which has been such a blessing. The unexpected result is that due to being able to do that, I have less stress, which means less flare-ups. Saivian has been one of the best things to happen to me and my goal is to share it with everyone I meet and everyone I'm connected with." C. Savoie