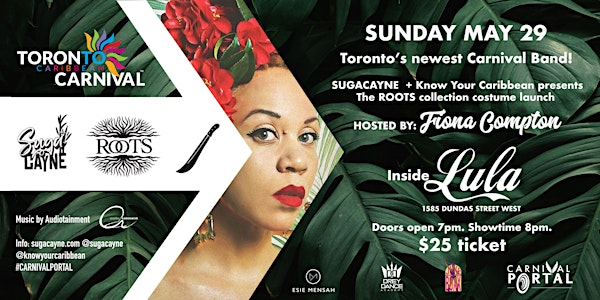 SUGACAYNE + Know Your Caribbean present THE ROOTS Collection Costume Launch
Location
Lula Lounge
1585 Dundas Street West
Toronto, ON M6K 1T9
Canada
Leave your inhibitions at the door as we celebrate costumes, dance, & culture with Toronto's newest carnival band. Hosted by Fiona Compton.
About this event
7PM: Doors open for dinner and drinks
8PM: Entertainment begins
General admission (standing room) tickets are $25 in advance through Eventbrite.
Enjoy dinner with the show by reserving a table (guarantees seating).
After two years without our beloved Toronto Caribbean Carnival (Caribana), SugaCayne, invites you join them to launch their 2022 costumes under the theme of Roots.
Whether you're an experienced 'mas player or curious about carnival, SugaCayne is the band for you!
The evening will be hosted by UK-based and international cultural ambassador, Fiona Compton from the popular @KnowYourCaribbean brand.
Be the first to witness and experience the future of costume design inside a venue that resonates with culture and good vibes.
Leave your inhibitions at the door as we celebrate costumes, dance, and culture!
SugaCayne; bringing back sweet memories!
How to prepare for a great night out!
Purchase your tickets from Eventbrite.
Check out the Lula Dinner Menu. The menu is available as a prix fixe for $39 or a la carte with items ranging from $8 to $29.
Make your reservation online or contact us at 416-588-0307
photo credits: @sugacayne Design and @samuelengelking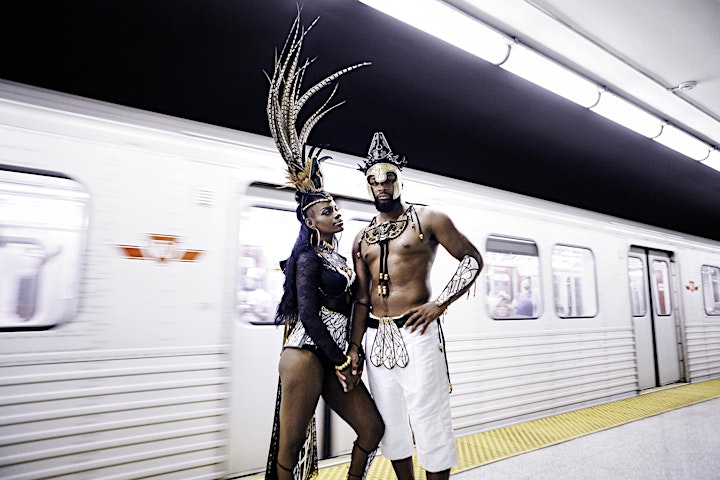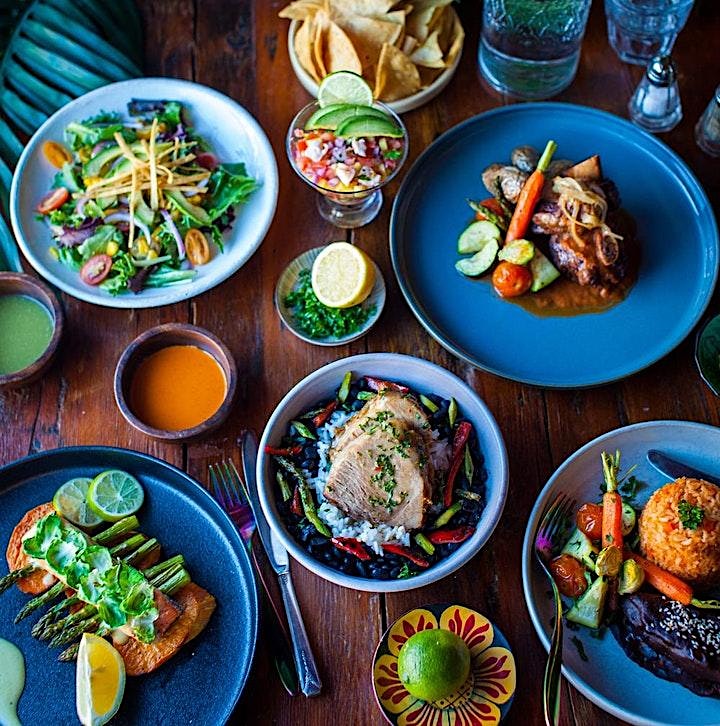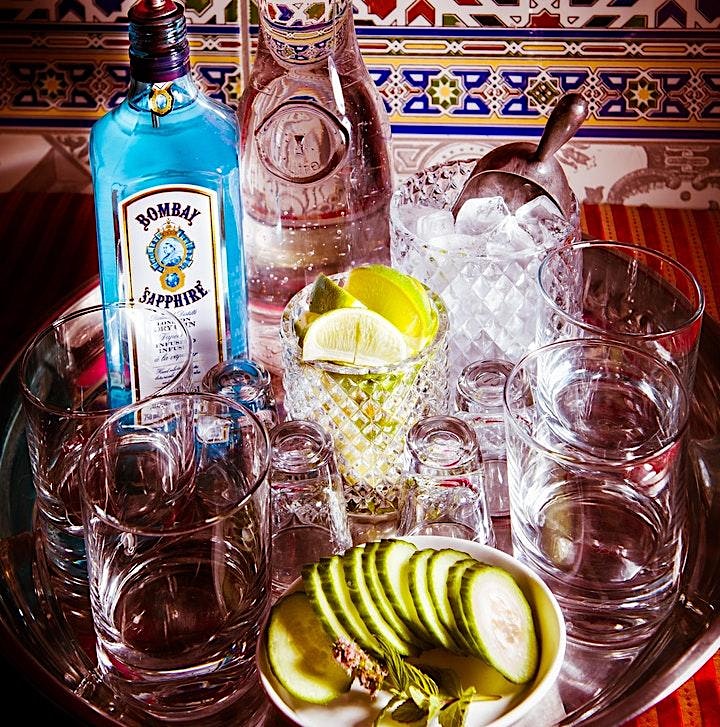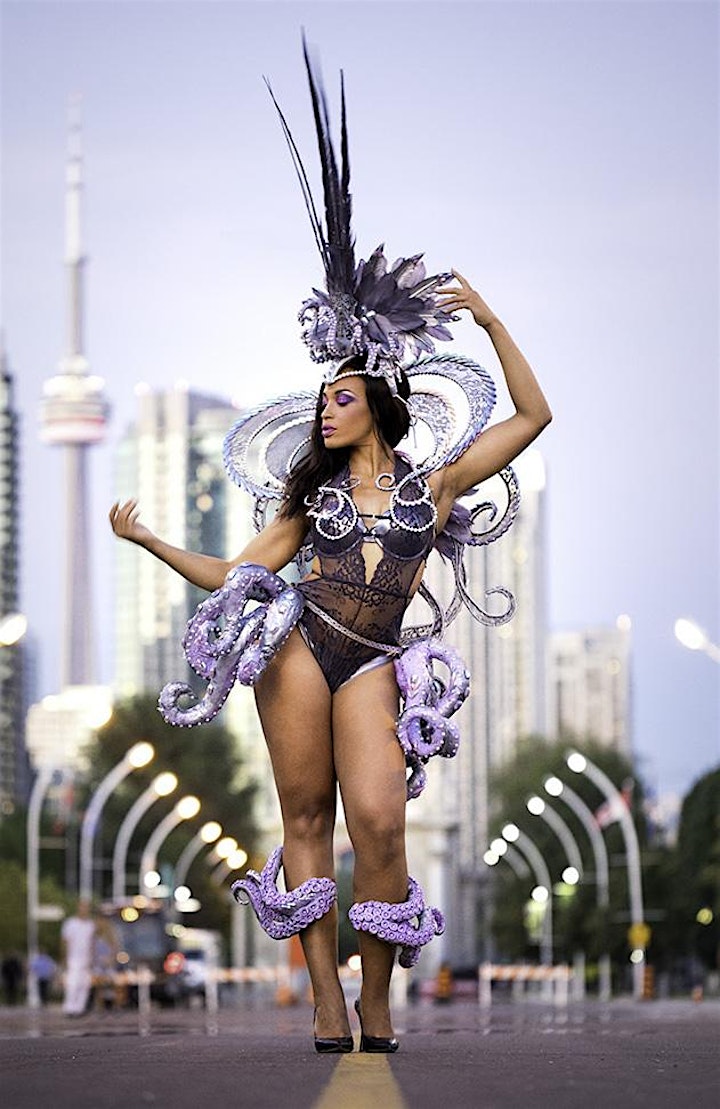 About SugaCayne:
SugaCayne is a boutique Caribbean carnival costume design & production company that prides itself on unique handcrafted creations infused with innovation and advanced fabrication methods.
They bring a unique carnival design aesthetic and "mas-building" experience to local and international Caribbean carnivals.
They have been creating intricately designed costumes in Toronto, Cayman Islands, Miami, Chicago and Trinidad for the better part of the last decade.
About Know Your Caribbean:
Know Your Caribbean is a platform geared to educate, inspire and empower the diaspora and beyond.
With an online platform creating accessible educational material, to educational and innovative events, film screenings, talks, workshops and more - Know Your Caribbean is not your average educator.
Run by artist, filmmaker historian Fiona Compton, you can find out more about the founder via her website
About Fiona Compton:
Fiona Compton is a London based Saint Lucian photographer artist, filmmaker and historian. After graduating from London College of Printing in 2005 with a BA in photography, Fiona has been working as a professional photographer , working for the UK's largest publishing houses, travelling between the UK and Europe to photograph some of the most influential figures in the world of Finance and Banking.
About Toronto Caribbean Carnival:
Following two years of lockdown from the pandemic, we are ecstatic to announce the return of the Toronto Caribbean Carnival, which culminates a 4-day celebration on July 28-31, 2022
​
Celebrating the 55th anniversary of the Grande Parade which was first gifted to Canada by the Caribbean Community during Canada's centennial celebrations, the Toronto Caribbean Carnival is a spectacular display of costumes, music, and culture.
​
This Caribbean tradition of parading through the street was founded in celebration of freedom and emancipation from slavery and is appropriately celebrated on what has been recognized by the Canadian government as Emancipation Day weekend.