Description
Currently searching for employment?
One Day Event – Free professional clothing for men and women in need of appropriate attire for job interviews and the workplace. Hosted by KEYS Job Centre in partnership with Dress for Success Kingston and Well Suited. Experts will be on site to help you select your ideal outfit, and refreshments will be available. Don't miss out, as sizes and quantities are LIMITED. *Registration for event not required in order to attend.
An event not to be missed for job seekers!
Suit-Up! - Pop-up Boutique
Wed. February 27th, 2019
11:00 a.m. to 3:00 p.m
Royal Canadian Legion
734 Montreal Street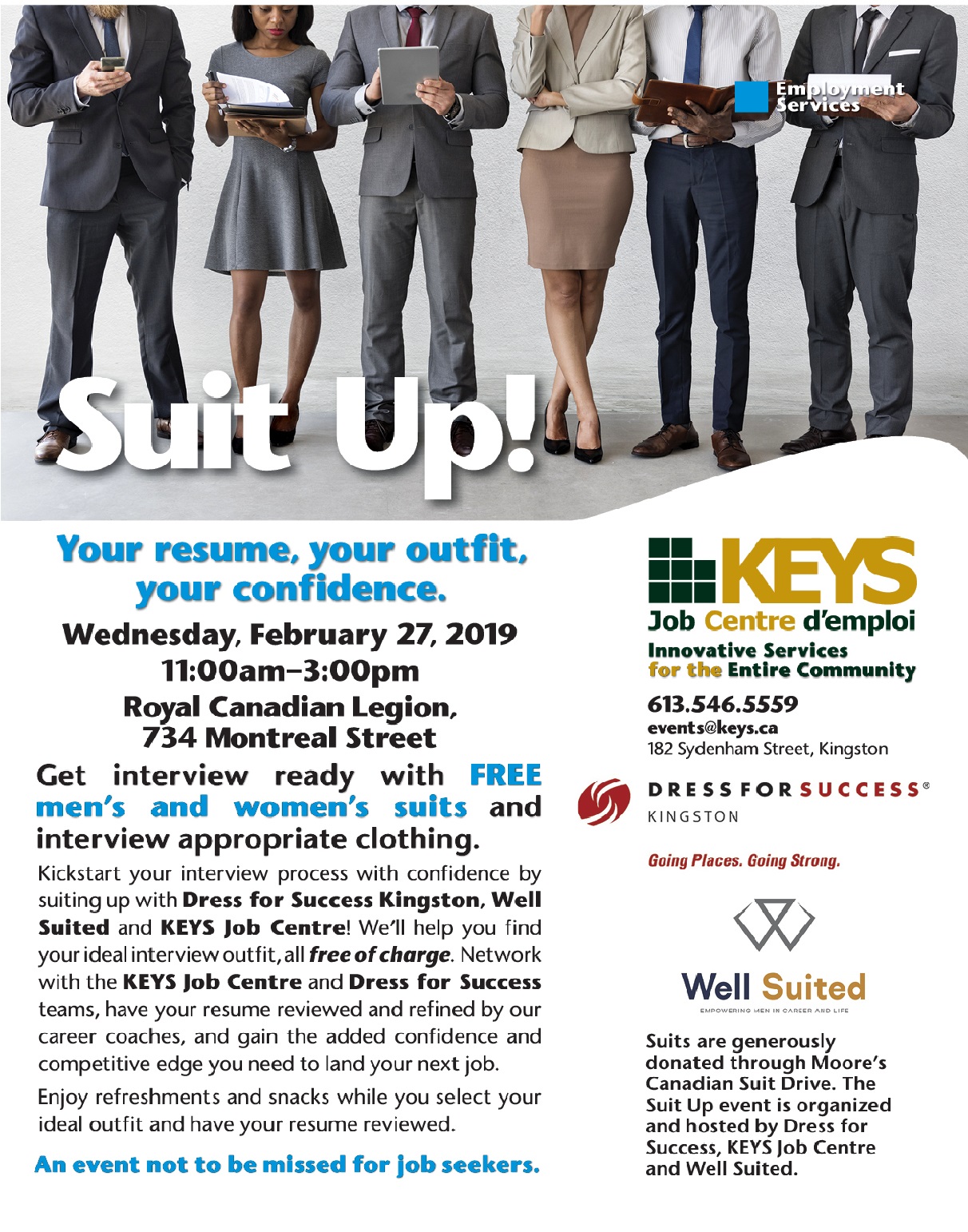 Visit http://keys.ca/ for more information about our programs and services.




Community Partners:
(Source: https://www.mooresclothing.com/suit-drive)
Moore's Canadian Suit Drive
Every year Moores, one of our sponsors, holds a suit drive across Canada to benefit Men (or Women) wanting to enter or re-enter the workforce."
(Source: https://themenscentre.ca/2018/06/27/join-the-moores-suit-drive/)





Dress for Succes - Kingston
"The mission of Dress for Success is to empower women to achieve economic independence by providing a network of support, professional attire and the development tools to help women thrive in work and in life."
(Source: https://kingston.dressforsuccess.org/)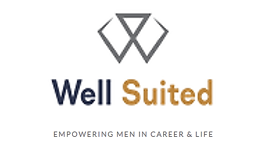 Well Suited - Kingston
"Well Suited promotes the economic independence of men in need by providing suitable attire and career development tools. We also provide job-readiness and essential life-skills that help them enter the workforce, stay employed and become role models for their families and communities."
(Source: https://wellsuitedkingston.com/)