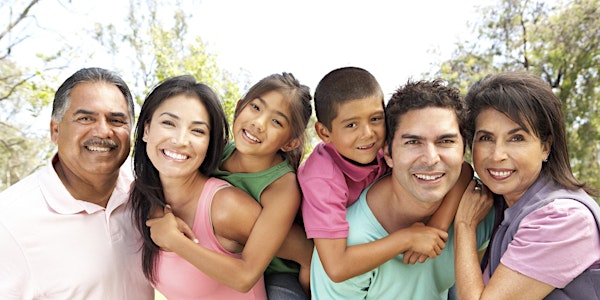 Summer Celebration! (Surrey - Career Paths for Skilled Immigrants)
Description
Your Summer Holiday Starts Here!
We would like to invite clients, their families and the extended community to celebrate the summer with us!
We encourage you to wear your funkiest and brightest clothes to the party, which will include:
Family friendly party games and networking activities (with prizes up for grabs!)
Short talks from our clients about their successes
Finger food and ice creams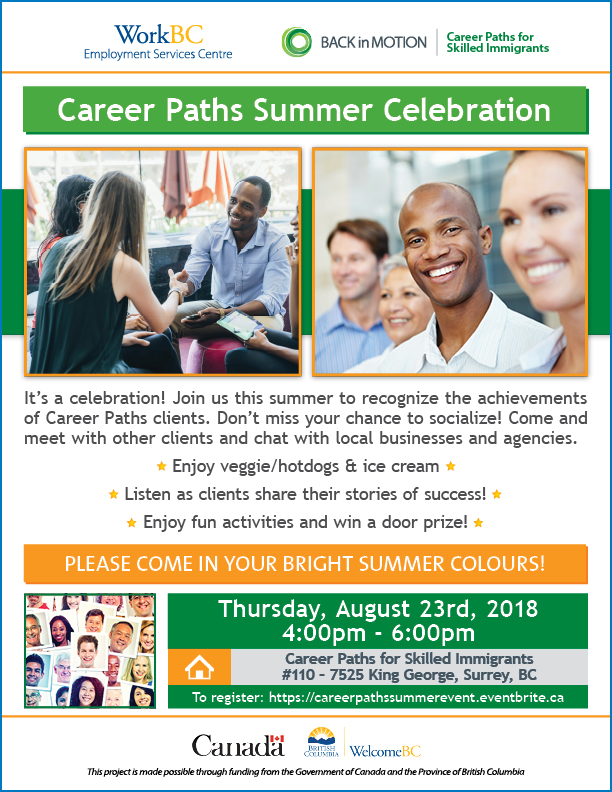 Organizer of Summer Celebration! (Surrey - Career Paths for Skilled Immigrants)
Many BC immigrants have skills and experience in occupations where there are shortages of qualified workers, but are often unable to access these jobs in BC. Back in Motion's Career Paths for Skilled Immigrants provides occupation-specific resources and support to help immigrant job seekers move into careers that match their qualifications. Career paths is a free service offered under the WelcomeBC umbrella, funded by the Government of Canada and the Province of British Columbia.
If you are a new immigrant looking for a job that matches your knowledge and skills, you will benefit from Career Paths for Skilled Immigrants. This free program will prepare you for the Canadian job market, using your past education and experience. Career Paths provides connections to help you find a career in your line of work.