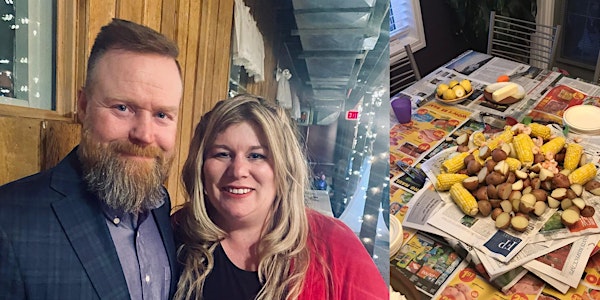 Summer Fun - Seafood Boil
Join us for summer fun. We will have supper, drinks and laughs.
When and where
Location
64 Cougar Ridge Green SW 64 Cougar Ridge Green Southwest Calgary, AB T3H 4E5 Canada
About this event
It's Back!
And it is first venture into entertaining in a (hopefully?) post-COVID world (close enough?).
Schedule:
Arrive anytime after 4pm
First "drop" is ~ 530pm, followed by ~615 & ~7pm
Snacks and drinks throughout
Must have safe driving plan please
Open invite for friends and family (including kids*)
No need to bring anything except your presence.
BUT please keep your RSVP up to date so that we can plan ample food and drink.
Can't wait to share some fun!!! You can drop in the hot tub, hang outside, eat, drink and be marry!
What's a "drop"? Supper is a seafood boil which is mixed seafood, corn and sausage that we boil together in spice. The first "drop" is the least spicy. Then it gets hotter. It's kid-friendly. If allergies you can't partake as it's a mix boil. For non-seafood fans I usually have lots of snacks but you'll miss the official "meal".
*Kids
Plan for your children to be outside. They can also use hot tub.
Minimal kids on the main level please as that is a place for inappropriate adult convo and breakable wine glasses. Grab food and get outside! '80s style!? (Lots of room for helicopters out there too!)
My boys have asked kids stay out of their rooms and upstairs unless playing video games. Or using screens. They don't want to clean up after yours. They have their own anxiety about hosting post-COVID so I'm respecting their ask and passing it on.