Description
For almost a decade, LLI and BAS have been helping schools bring much-needed support to children who have fallen behind on their literacy journey. Tens of thousands of children have broken through barriers and "caught up" with their peers. As a school who has implemented these ground-breaking resources, you have most likely witnessed this accelerated growth and the profound effect it has on student achievement in all subjects.
It's time to take it to the next level!
Pearson Canada is pleased to announce the LLI/BAS Summer Institute – three days of professional development sessions led by Fountas & Pinnell Consultant, Moyra Bartlett. If you are new to BAS and/or LLI, these sessions will give you a comprehensive overview so you can "hit the ground running" in September. If you have already been using BAS and/or LLI, these sessions will give you a deeper understanding and help you refine your teaching to be even more effective with your struggling readers.
Day 1 - An Overview of Benchmark Assessment
Day 2 - Getting Started with Leveled Literacy Intervention
Day 3 - A Deeper Dive into Leveled Literacy Intervention
*See detailed session descriptions below.
BONUS: Register for all 3 days and receive a complimentary copy of Fountas & Pinnell Literacy Continuum: Expanded Edition (value of $94.50).
Lunch is included!
Day 1: August 20th, 9:00 AM - 3:00 PM
An Overview of the Benchmark Assessment System
This professional learning opportunity provides an overview of The Fountas & Pinnell Benchmark Assessment System, 3rd Edition (Grades K-8, Levels A-Z). Participants in this session will learn how to administer, score, analyze, and interpret results from the BAS System and make informed decisions that connect assessment to instruction. Participants will also explore how to use the data from the BAS along with The Fountas & Pinnell Literacy Continuum to inform instruction during whole class, small group, and individual teaching opportunities.
Day 2: August 21st, 9:00 AM - 3:00 PM
Getting Started with Levelled Literacy Intervention
This interactive session will explore how to use systematic assessment to select students for intervention and monitor their progress. A review of the coding and analyzing of reading behaviours and linking it to teaching will be covered. Participants will also be introduced to the LLI lesson frameworks and will learn how to teach each component of the lesson.
Day 3: August 22nd, 9:00 AM - 3:00 PM
A Deeper Dive into Levelled Literacy Intervention
This hands-on session will focus on essential strategic actions of text through text introductions and discussions. Participants will examine specific, facilitative teacher language that supports students' development of independent problem-solving behaviours. Time will be spent exploring research-based instructional procedures related to word study, vocabulary, fluency, and comprehension.
*Agenda subject to change.
Facilitated by Moyra Bartlett, Certified Fountas & Pinnell Consultant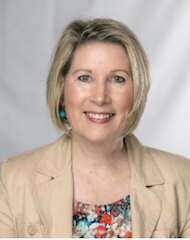 Moyra has been an educator, and leader in literacy education for over 40 years at the school, board and provincial levels. She has held the roles of Consultant, Literacy Coach, Reading Recovery, French Immersion, Special Education and classroom teacher, and has presented numerous workshops across Canada. Since her retirement, 5 years ago, she has been working with Pearson Canada. Moyra lives in Kitchener, Ontario with her husband John, and their Golden Retriever, Sophie. She recently became a Mother-in-Law, when her daughter Sarah got married last September.