SUMMER MORNING SACRED LOTUS CHI KUNG SERIES w/Renate Geier -FREE 1st CLASS...
Description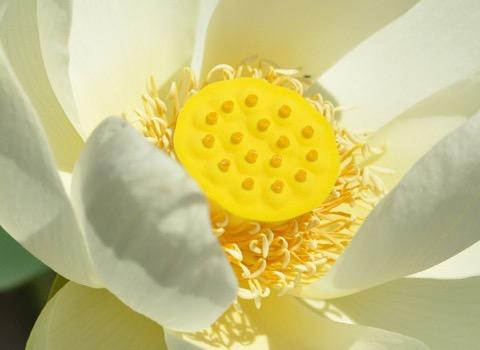 SUMMER MORNING SACRED LOTUS CHI KUNG with Renate Geier
Dates: June 28, July 5, 12, 19, 26, 2017
Time: 11:00am to 1:00pm Wednesdays
Early Bird Tuition: $120 + GST, register before June 14, 2017, after this date $150 + GST

NEW STUDENTS: FIRST CLASS IS A FREE TRIAL

LEARN SACRED CHI KUNG ENERGY PRACTICES TO PROVIDE HEALING FOR THE MIND, BODY & SOUL In the Sacred Lotus Chi Series you can expect to:
Expand your energy, relieve stress and chronic muscle tension;

Heighten awareness and deepen your connection to the Universal;

Open the heart connection to yourself and others;

Experience the state of emptiness, oneness with the Tao;

Live more in the present moment, and feel the aliveness of our natural state of existence.
Spiritual Chi Kung comes to us as a technology used by Taoists and Ch'an Buddhists to reduce stress, increase awareness, and live with a particular consciousness in the present moment. The term Zen, like the Chinese Ch'an from which it derives, simply means "meditation". Despite its association with specific religious traditions, Chi Kung is not a sectarian practice. It is universal and open to everyone.
The state of mind known as the "Chi Kung state" – an expanded has been, understandably, the goal of many traditions and is popularly known by a variety of terms: enlightenment, satori, being one with the Tao, nirvana, or simply the outcome of meditation. This ongoing new series, introducing us to "Chi Kung state", is open to anyone wishing to explore a new approach to personal energy systems, the universal flow of chi around us, and our personal connection to the Universal Divine. This series offers a complete system of postures, breathing, meditation and healing techniques complemented by the sacred and powerful practice of prayer.
CLICK HERE TO REGISTER DIRECTLY THROUGH ONTOGONY

Renate Geier, a certified instructor of 7-Lotus Chi Kung Canada, has been studying Chi Kung and Meditation, Energy Work and Healing Practices, Psycho-Corporal Body Work and Shamanism, for more than a decade. She is deeply appreciative of the many gifts her practice has brought her; and it is now her passion to share these techniques, helping others connect to the natural flow of life and the universal energy of chi.
Arrival: We are requesting all NEW STUDENTS to arrive at 10:45 am to sign a waiver and complete any final registration details, set up your space, enjoy a cup of tea and settle in before the start of the teachings. If you are going to be running late at any point during the series, please text Sindy Taylor 604.499.2883, so we can be aware of your arrival time.

Breaks: 10 -15-minute break: We recommend that you bring your own water bottle, coffee/tea thermal cup, as we will be serving a selection of herbal teas and refreshments.

Seating: Please bring something to sit comfortably on the floor, such as a yoga mat, back-jack, low chair, or cushion for your comfort, there will also be chairs and cushions at the studio for your use. There will be standing, sitting, and laying during the workshop.

What to Bring: Bring a notebook and pen and indoor shoes/slippers for the teaching space, your lunch if preferred, and an extra layer to keep you warm between practices.

Parking: There are several options for parking in the area. There are two pay parking lots; the DPC parking connected to Safeway (on Broadway and MacDonald), or the small lot off Stephens in the alley between Broadway and 10th Avenue. There is free parking is on Broadway, 2 and 3 blocks east of the studio (between Larch Street and Vine Street), on both sides of the street. Some areas of the side streets around the studio and on Balsam have 'free' parking as well.

Transit: The studio is located on the 99 B-Line Express Bus Line, get off at MacDonald and walk up the hill towards the studio (1.5 blocks). This bus can be boarded between Commercial-Broadway Sky Train and University of British Columbia at special 99 B-Line stops only. Other buses that stop close to the studio are 14, 9, 2 and 22.

Feel free to contact the Ontogony Team for any further assistance or questions you may have, and we are happy to get right back to you. We are looking forward to welcoming you at the centre; for a wonderful day full of creativity, art, laughter and sharing of a deep meditative practice!

Warm Regards,

The Ontogony Team:
Renate, Catherine, Sindy, and Cielo