Description
From June to September, The Revue Cinema revisits the great blockbusters and cult classics from the SUMMER OF '89.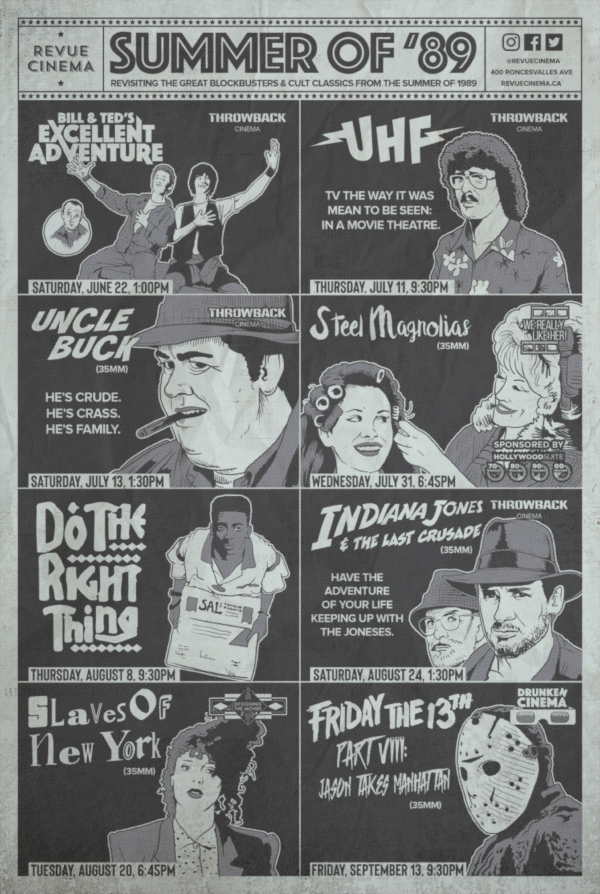 About the film
UHF
USA 97min.
Directed by Jay Levey
Starring 'Weird Al' Yankovic, Michael Richards, Kevin McCarthy, Fran Drescher, Anthony Geary
It's crazy. It's zany. It's hysterical. It's TV According to 'Weird Al' Yankovic. Released during the blockbuster summer of '89 alongside big-shot movies like Batman and Ghostbusters II, the film found its audience on home video. On July 11, we bring it back to the big screen, so we can all experience Conan the Librarian, Stanley Spadowski's Club House, and every other incredible moment this beautiful movie has to offer. - ERIC VEILLETTE
Preceded by 35mm trailers of other Summer of '89 films!
Presentation: HD