Description
PRESENTED ON 35mm! Featuring LIVE performance by BLOOD OPERA!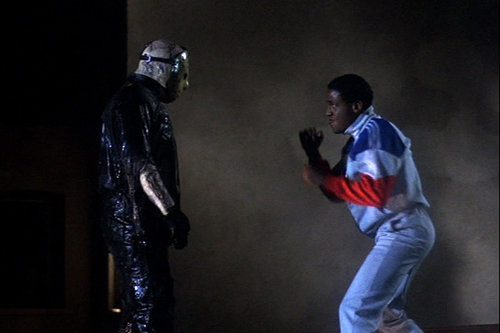 Drunken Cinema invites you back to CAMP CRYSTAL LAKE (a.k.a. REVUE CINEMA) on FRIDAY THE 13TH to come onboard the SS Lazarus and participate in our next "Friday the 13th" interactive movie game for FRIDAY THE 13TH Part VIII: Jason Takes Vancou….oops! We mean 'JASON TAKES MANHATTAN. ;) This event will also feature a killer live performance by BLOOD OPERA!

There will be a preshow, popcorn, wine & beer, trailers, a themed cocktail and prizes to be given away!
*Customized game card is included in the price of admission.
Doors at 9:00PM, event starts at 9:30PM Licensed. 19+ Event. Probably going to sell out so don't miss out!

About The Film

FRIDAY THE 13TH: PART VIII: JASON TAKES MANHATTAN
USA 1989 100 min. R
Directed by: Rob Hedden
Starring: Kane Hodder, Jensen Daggett, Scott Reeves, Kelly Hu
About Drunken Cinema
DRUNKEN CINEMA is a monthly series in Toronto, Kitchener and Montreal specializing in interactive movie game nights for extreme movie buffs. The series showcases cult classics and hidden gems from the 1980s and 1990s, while also providing an interactive twist to enhance the viewing experience.
Disclaimer: All Revue membership discount benefits apply. Member free screening not applicable.