Description
From June to September, The Revue Cinema revisits the great blockbusters and cult classics from the SUMMER OF '89.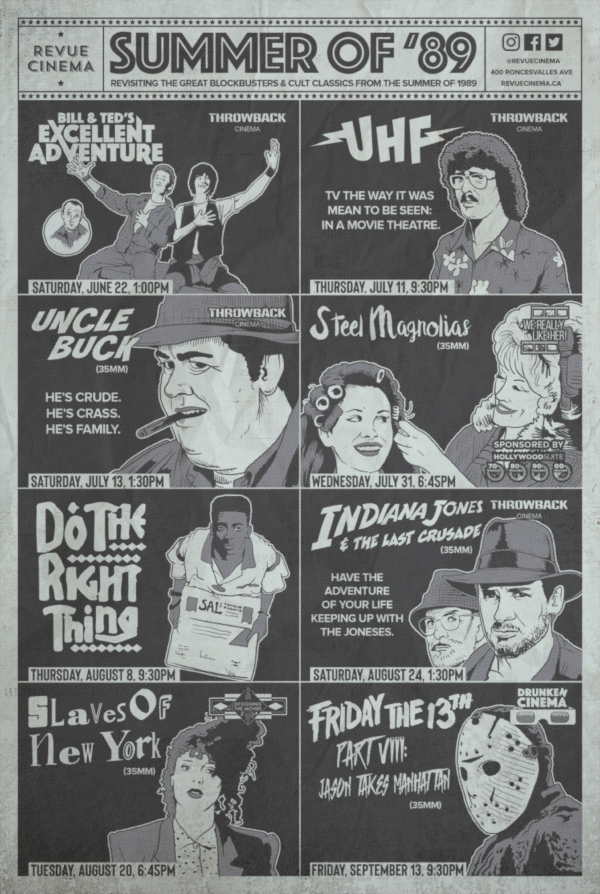 About the film
Steel Magnolias
USA 1989 117min. PG
Directed by Herbert Ross
Starring Sally Field, Dolly Parton, Shirley MacLaine, Olympia Dukakis, Julia Roberts, Darryl Hannah

A young beautician, newly arrived in a small Louisiana town, finds work at the local salon, where a small group of women share a close bond of friendship, and welcome her into the fold.
We Really Like Her! is a screening series and podcast about women in film hosted by Emily Gagne and Danita Steinberg.