Description
This Summer...
Let's create memories for you and your family.



When is the last time you had the chance to to get the family together for a REAL photo shoot?
Well, Summer is near. How about we get the kids, dad and you together for a playful fun time and have your photos taken by me.
Between the Saturdays of June 15 and July 20, book a photo session with me.


The photo session includes for you:
60 minute session time

5 high resoultion digitals

Up to 4 pers. family


A value of $235
And let's capture the precious moments.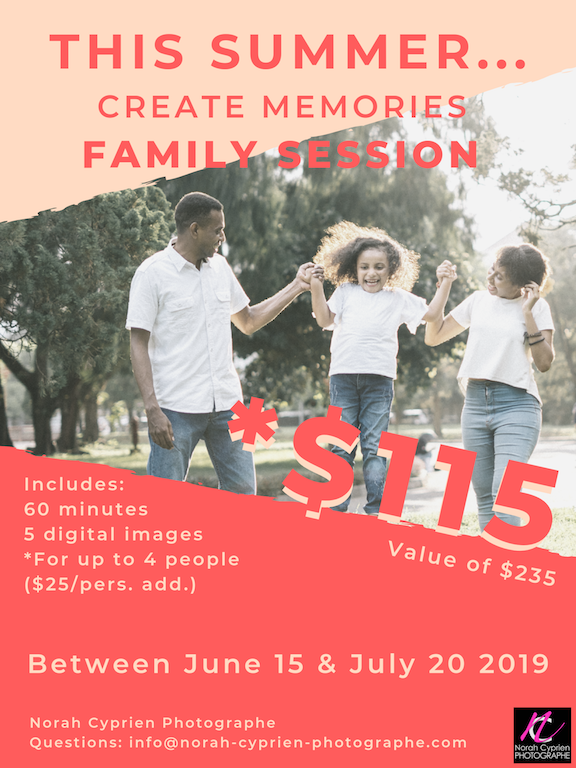 Act fast, places are limited.
Send me a message or text at:
438.869.NORA