Description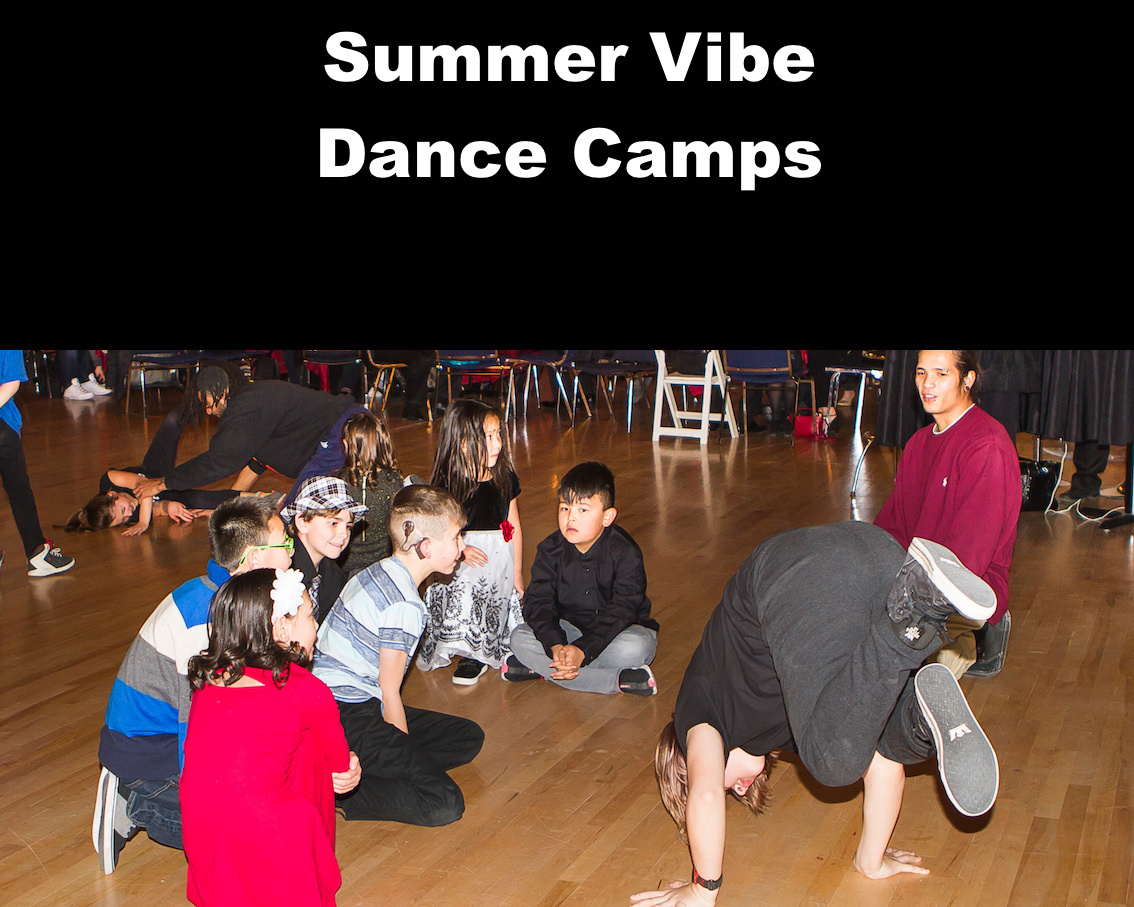 "Youth Future Stars of Dance" Extended Early Bird for 1 week
Summer Vibe Dance Camps
Early-Bird Registration on now. Limited Registration, Limited Time Special only, Best Savings

Children will receive Hip Hop culture through breaking and hip hop steps - most known as party dance.
Community, leadership, sharing and camaraderie will be some of the values your children will receive.
History of dance, foundation, physical preparation, disipline and expression.

Hip Hop culture world wide philosopy is peace, love, unity and fun.
The dance is one of the elements that give us the tools to share the knowledge using the music and the art form as a medium of connection in youth and adults.
What are DC Dance Camps?
Camps specialize in many forms of Dance, Breaking, Hiphop, Latin and Ballroom.
What to Bring?
A lunch, snacks and at least 2 sealed bottle of drinks and water. Indoor shoes, (to change into when they get here) and outdoor shoes.
What to wear?
Anything your child can dance and play in comfortably.
Drop off and pick up times? 8:30am camp starts at 9:00am - 5:00pm

Ages: 4 years - 6 years Here your little lady or little man will be introduced to the magic of dancing through Hiphop and Breakdance. 1/2 day camps only 10:00am - to 12:00pm or afternoon camp from 1:00pm - 3:00pm.
Expect lots of gigglin' all with increased self confidence and social skills.

Ages: 6years and up Here your kids will explore elements of Dance with Hiphop, Breakdance including popping and locking that will expand their dancing foundation with more emphasis on musicality, footwork, partnering, self awareness, self confidence, leadership and social skills. Some camps are combined with above including Latin, Ballroom, Swing, Country dances that will expand their partnerships. We explore ways to express ourselves in visual forms by using dance techniques with a focus on performing in a group. It will involve a series of cross floor steps diving into groove, capped off with a video style combo as main focus. Get ready to dive into the world of dance, performing a high energy, fun and exciting forms of dance.
Camps are divided into age groups
Vibe Friday's kids can bring some money as we will head downstairs as a group and buy lunch at the market. Vibe Friday's will include a show performance of what they have accomplished for parents.
We work together with children in small groups in an interactive and gently structured class to achieve the following:
Improve flexibility, coordination, and endurance.

Strength, Athleticism.

Skill level.

How to create your own moves.

How to dance by yourself and in a cypher (dance circle)

Develop creative abilities.

Understanding of urban music and dance culture.

Improve balance and rhythm and overall dance abilities.

Learn in an encouraging environment.

Importance of following directions.

Enhance self-esteem and self-expression.

Develop strong mental d

iscipline and f

ocus.

Learn dance etiquette and poise.

Great for both boys and girls.

Age appropriate.

Fun and challenging.

Professional Instruction.

Extreme Fun.

Week 1: July 17th - July 21st

Week 3: July 31st - Aug 4th

*Proper dance attire and shoes are required.
*All camps subject to limited and maximum registration
*

Prices subject to change without notice.