Create the most memorable ending to summer! Featuring intimate performances by JUNO Award winners Dear Rouge and hit-maker Andrew Allen.
About this event

Summerset Festival celebrates the safe return of LIVE MUSIC with a intimate weekend concert series on the picturesque beach front of Barefoot Beach Resort. Enjoy one of a kind musical performances by award winning artists paired with the best local craft beer, wine, and savoury eats in a stunning outdoor setting. Get your exclusive seat to a night of music and merriment – the most memorable ending to summer 2021!
For the family - pack the sunscreen and join us for our Saturday Family Session! Fun for the whole family, featuring live music, family activities, and more!
FRIDAY LINE UP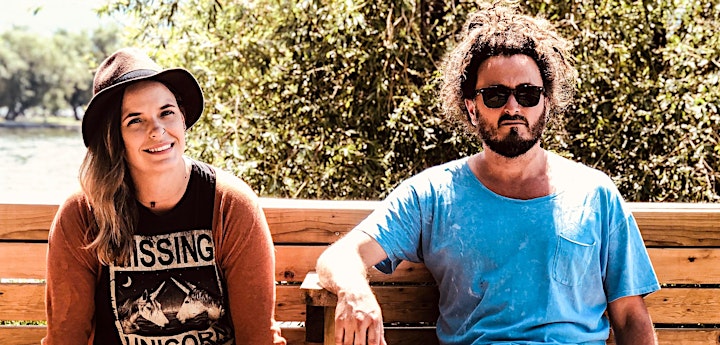 Josh + Bex are a Canadian Dream Folk duo out of Kelowna BC.
Josh, with his Eastern soul-folk vibes and Bex, her melody-driven West Coast influence, together they make music that captures their tender vulnerabilities and draws listeners into their world with a deep-rooted transparency and open-hearted presence. Their sound is a unique blend of their individual histories and personal truths along the way to figuring out who they are as people, as well as song-writers. One thing is for sure—they have figured out how to collaborate with authenticity as they dedicate themselves to the creation of timeless art.
_________________________________________________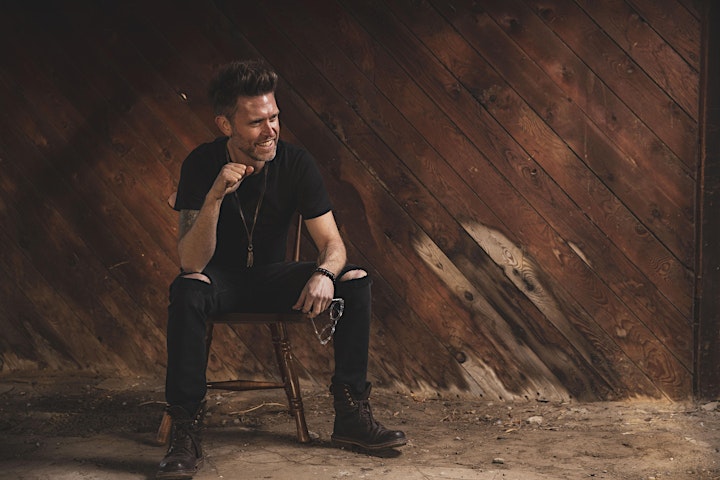 Andrew Allen is a multi-platinum award winning singer-songwriter.
Allen's DIY ability and optimistic attitude have served him well. He's scored five Top 10 hits in Canada, 2009′s "I Wanna Be Your Christmas", 2010's "Loving You Tonight" which was lodged in the upper reaches of the charts for more than 22 weeks. 2011's "I Want You", 2015's "What You Wanted" and 2016's "Favourite Christmas Song"!
His benchmark single "Loving You Tonight", a lilting, sunny tune about an ideal romance, got Andrew signed to EPIC Records and helped put Andrew on tour with acts like Bruno Mars, One Republic, Andy Grammer, The Script, Train, Joshua Radin and The Barenaked Ladies... with the official music video garnering more than 4 million views and over 100,000 copies sold worldwide.
As a songwriter, Andrew's written with the likes of Meghan Trainor, Rachel Platten, Carly Rae Jepsen, Tyler Shaw, and Toby Gad (writer of 'All of Me' - John Legend, 'If I Were a Boy' - Beyonce, 'Bigs Girls Don't Cry' - Fergie etc) to name a few… and is credited with writing songs for Nick Howard (winner of the Voice Germany), German pop icon Mario Novembre, Italian Superstar, Marco Mengoni (who's song 'Ad Occhi Chiusi' went Quadruple Platinum) CD9, a boy band from Mexico (the single 'Dime' went Gold) The #1 platinum hit 'Four Seasons' for K-Pop superstar Taeyeon and EDM singles for Project 46, Ilan Bluestone and the song 'Last Chance' that can be found on Kaskade's Grammy Nominated album.
In addition, you may have heard his songs featured in various TV Shows and Movies, including the blockbuster Taylor Lautner film 'Abduction', reality show 'The Bachelor', UP Networks 'Bringing up Bates' the most recent Folger's Coffee commercial, and Sony Pictures film 'A Dog's Way Home'!
Radio play and songwriting aside, Andrew is a true live performer with an exceptional voice, incredible songs, some serious live looping chops and limitless energy... not too mention a spatter of comic wit and story-telling ability that helps create a dynamic and interactive live show. He's definitely an artist that embodies the term 'live'.
SATURDAY LINE UP
SATURDAY FAMILY SESSION AFTERNOON
Summerset Family Session is an afternoon concert experience geared to the whole family featuring family entertainment, kids activities, and food and beverage options for all ages. Enjoy a safe and laid-back event for the whole family to enjoy together.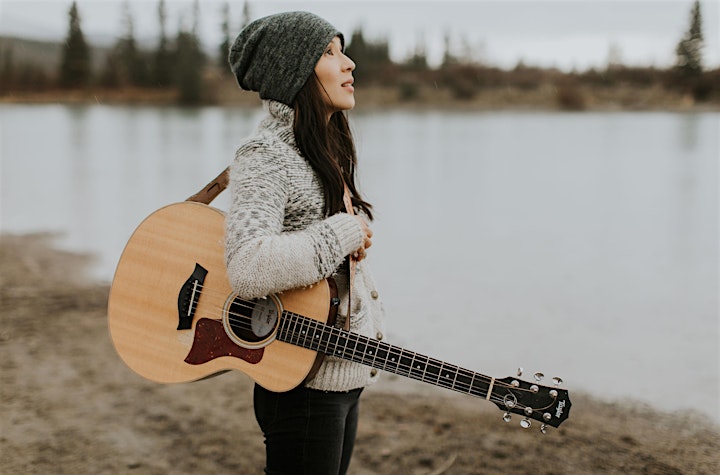 Ginalina is a multi award winning family folk entertainer.
West Coast Ginalina is a heart-forward, harmony-loving, nature-celebrating, and 3x Juno nominated artist of the year.  Warm and winsome, fast and folky, solo and with the all-ages family band, Ginalina Music is a feel-good performance to get everybody singing, jamming, laughing, and dancing together. Music will feature original songs such as "It Takes a Village", "Calling Out the Sun", "Let the Good Times Roll", mixed in with some children's classics, and timeless covers.   And with zany keys, fun uke riffs, cool bass, crashy cymbals, and beautiful community energy - this concert is sure to be a beautiful gathering to celebrate each other and everything good about the summer.
2x Western Canadian Music Award winner Ginalina has been a favourite addition to festival lineups across Canada since 2016.   She is a 3x Juno and 4x Canadian Folk Music Award nominee and author of the nature-honouring children's book, The Mighty River.
_______________________________________________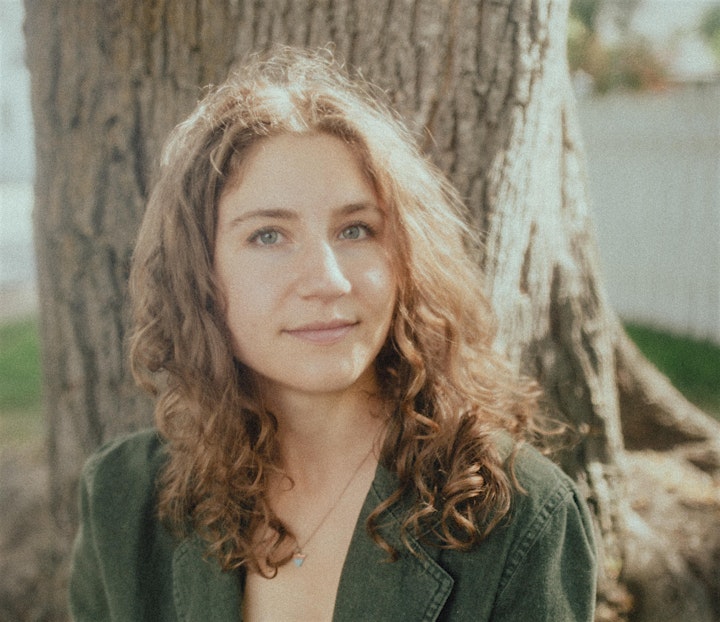 Kailee McGuire is a folk inspired Okanagan musician.
Kailee McGuire has been singing and writing songs ever since she could talk. At the age of 8 she picked up a guitar and began performing at local coffee shops and community events. Influenced by a wide variety of artists and genres, Kailee's style is a little bit folk, country, indie, pop and classic rock. Her originals are honest and vulnerable, drawing from her own experiences and the world around her. Kailee's greatest desire is to connect with others through her music, and make you feel all the feels. She is currently studying Audio Engineering and Music Production at the Okanagan College, and is working on an EP to be released this year.
_______________________________________________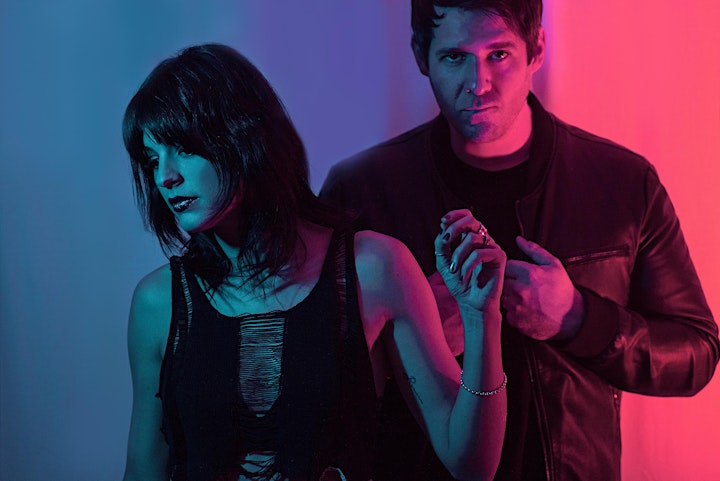 Dear Rouge is a JUNO Award-winning electronic rock band consisting of Drew and Danielle McTaggart. Enjoy this one of a kind "Acoustic Evening With Dear Rouge" performance.
If there's one constant in life, it's this: nothing stays the same. Change is inevitable, for better or for worse -- it's the sinister shadow lurking behind the sunniest day, the silver lining that offsets every cloud. That mutability is something with which the members of Dear Rouge are intimately familiar. Since putting out their debut EP in 2012, Drew and Danielle McTaggart have been on a somewhat breathtaking upward trajectory. That independent release led to another one, and the accolades began to flood in: a B.C. -- based radio award, songwriting prizes, a sweet record deal, charting singles, and a 2016 Juno for Breakthrough Group of the Year followed in short order.
For all intents and purposes, says Drew, it was the most ecstatic period of their lives. He and Danielle -- partners in life and art -- had quit their day jobs to focus on music full-time; they'd wholly channeled their energies into honing their sinewy, hook-driven indie rock. "It was the highest time of our lives," he says now. "But we realized that, at the same time, a lot of our friends back home in Vancouver were going through incredibly hard experiences." The contrast was jarring. While the McTaggarts were gearing up to work on their sophomore LP, Drew's cousin passed away; other friends were in the midst of harrowing life transitions. Before long, they realized that the contrast between those emotional extremes had provided a psychological backdrop for Dear Rouge's creative process. "It really got us thinking," says Danielle, "half the album became about the joys we were experiencing, while half the album was about pain and hardships."
With writing and recording came clarity, and what Dear Rouge realized was this: regardless of what you're going through at a given moment, that reality is always in flux. Equal parts hopeful and harrowing, that epiphany is at the heart of what became Phases, the pair's stellar, stadium-sized revelation of an album. Created through sessions with carefully chosen collaborators -- including aces Tawgs Salter and Mike Wise, West Coast stalwart Steve Bays, producer Ryan Worsley, Canadian indie visionary Dan Mangan, pop savant Sterling Fox, and others, Phases captures a massive stride forward in the band's evolution.
The ethos of the album title is encapsulated in the songs themselves, which neatly map out the all-too-human experience of being ferried through constantly changing states of mood and mind. On tracks like "Wicked Thing" and "Live Through the Night," Danielle explores darker psychic recesses, homing in on how affection can veer toward obsession, and how past demons can thwart forgiveness. She shifts gears for the exuberant fizz of "Boys and Blondes," offering up a sly anthem of feminist empowerment, and taps into a kind of epic grace for "Stolen Days," a gorgeous tribute to Drew's late cousin.
If Dear Rouge's approach to Phases could be summed up in a phrase, it would be this: "grit and gloss." It's a mantra that sums up the balance of sheen (pristine synths, Danielle's laser-focused vocals) and punchy grime (unfettered guitars, propulsive percussion) -- and, says Drew, it speaks to "who we are as people." That yearning for equilibrium and authenticity was enhanced by their decision to produce Phases in studios across North America: they did stints in Toronto, Montreal, and Nashville, as well as back home in Vancouver, and spent time polishing and perfecting the songs in New York City. Being away from home, the McTaggarts explain, was liberating, daunting, and wholly necessary. Being immersed in NYC culture -- from indie bands at the Knitting Factory to art exhibitions at the MOMA, from Broadway shows to the neon dazzle and hectic bustle of Times Square -- provided ample inspiration. And outside their familiar bubble, they felt compelled to work harder and strive for higher standards of excellence.
The results speak for themselves. In its open embrace of life's unpredictability and its dedication to clearheaded songwriting that resonates long after the last hook, the last beat, the last note has died out, Phases marks...well, a new phase in Dear Rouge's development. It's a document of both the emotional depths Drew and Danielle McTaggart plumbed to come up with unflinchingly personal, honest material, and the ground they covered in their efforts to push themselves sonically and aesthetically. More importantly, it's a truly awesome listen, whether you opt for a choose-your-own-adventure tour through individual tracks or an immersive emotional rollercoaster from beginning to end.
Looking for tickets to Summerset Langley? Head here for tickets.