SummerWorks 2012 Summer Soirée

Thursday, 5 July 2012 at 6:00 PM (EDT)
Event Details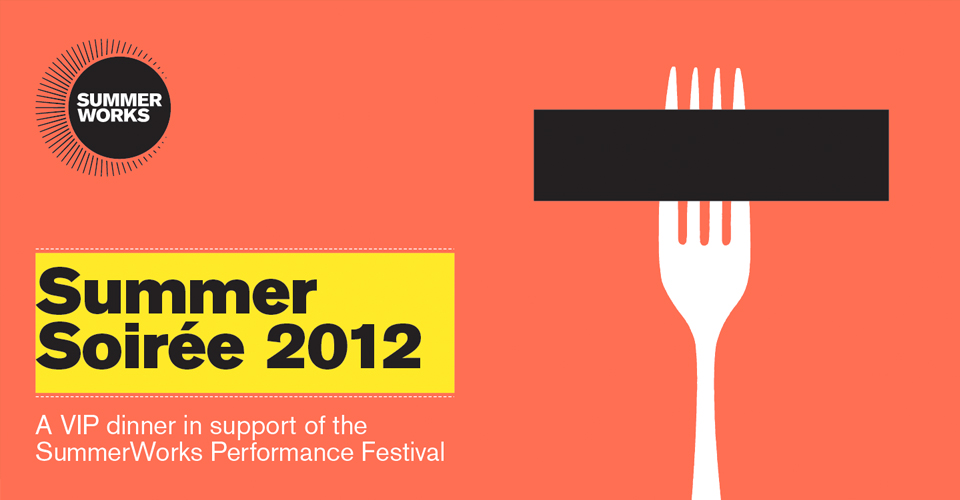 The SummerWorks Festival would like to invite you to its second annual VIP fundraising dinner party! 
Your ongoing support has an enormous impact on the success of the Festival.  This year, we are thrilled to be kicking off our season with a fabulous exclusive dinner for those nearest and dearest to us
Please join us on Thursday, July 5th for a special evening supporting SummerWorks hosted by award-winning playwright and actor, Michael Healey.  This event, taking place at the historic and beautiful Great Hall, will be an elegant sit-down three-course meal prepared by chefs Mark Cutrara + Alexandra Feswick, who are on the cusp of opening their new Samuel J Moore Restaurant on the main floor of the Great Hall.
Appetizers and cocktails will be served at 6:00pm followed by the meal at 7:00.
The meal will be served with wine, music, and an assortment of short performances and happenings from SummerWorks artists including Bob Wiseman, the Brick Lane Advice Booth and magic from James Alan, whose new one man show, Lies Damn Lies & Magic Tricks, will be featured in the Festival this year.
If you are unable to join us on July 5th, kindly consider making a donation either with Eventbrite or with Canada Helps through our website www.summerworks.ca/donate. 
You are important to us.  Don some chic garb and come and join us for a meal so we can get to know you even better!
PS:  This year's Festival is from August 9-19.  Ink it into your calendars. For more details at www.summerworks.ca !
Organizer
As the largest juried festival in Canada featuring predominantly New Canadian plays, SummerWorks looks to program a festival that uniquely reflects Toronto and Canada's cultural zeitgeist.