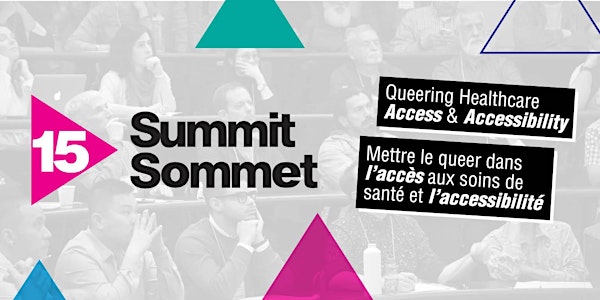 Summit 2019: Queering Healthcare Access & Accessibility | Sommet 2019 : Mettre le queer dans l'accès aux soins de santé et l'accessibilité
When and where
Location
Coast Coal Harbour Hotel | Hôtel Coast Coal Harbour 1180 W Hastings St Rue 1180 O Hastings Vancouver, BC - CB V6E 4R5 Canada
Refund Policy
Refunds up to 1 day before event
Eventbrite's fee is nonrefundable.
Description
[Le français suit l'anglais]





Gay, bi, queer and other men who have sex with men (cis and trans) and Two-Spirit people (GBT2Q) are more likely to face unnecessary barriers to accessing the healthcare they need. These may be barriers to health services, medications, or information to look after our bodies and experiences.
Many of these access issues are rooted within inequalities and inequities across society, including homophobia, heterosexism, racism, transphobia, and many other sources of oppression and privilege that shape our lives. These inequalities shape our ability to access health care and social supports, and can negatively impact the way that we express our gender and sexuality. Our ability to get to, or into a space or service (e.g.: long distances to where services are, lengthy waitlists), get information and services in our language of choice, find a provider who can provide non-judgmental care for our sexual and mental health, pay for medications or treatments, or connect with peers and community members who share our experiences – all represent important dimensions of access faced by GBT2Q.
With GBT2Q continuing to represent the majority of new HIV infections in Canada, our ability to access essential HIV-related services is as important as ever. Research has pointed to significant disparities in access to HIV testing, treatment, and pre-exposure prophylaxis (PrEP) between provinces and cities, and between rural-suburban and urban settings. For example, far fewer GBT2Q in rural-suburban communities feel they can discuss their sexuality with a nurse or a doctor. But even in an urban setting, finding a queer and/or trans-friendly doctor can be daunting.
This year's Summit is dedicated to talking about what is and isn't working for GBT2Q to access everything we need to live happy, healthy, and supported lives. Summit will also highlight critical findings from the Sex Now survey as we turn our focus on how we can increase access and accessibility to health care and community supports for GBT2Q. We want to hear from community workers, health care providers, counsellors, researchers, Elders, and teachers about how access can be strengthened for all GBT2Q.
Summit 2019 – Registration and Hotel Subsidies

CBRC is pleased to offer subsidies for registration fees and accommodation at the Coast Coal Harbour Hotel (1180 West Hastings Street) for Summit delegates with financial need. If you would like to apply for a registration and/or accommodation subsidy, please complete the Summit 2019 Subsidy Request Form before August 22, 2019. All applicants will be notified by August 29, 2019.
Summit 2019 Accessibility Statement
Community-Based Research Centre is committed to providing an inclusive and accessible Summit that enables participation for everyone. This includes ensuring:

the conference proceedings and ancillary/social events are fully accessible for people with physical disabilities (e.g. wheelchair access, reserved front row seating)

ASL interpretation will be provided for all plenary sessions and for designated concurrent sessions.
all presentation slides during plenary sessions will be available in English and French, and simultaneous translation will be provided during presentations delivered in French.

all videos screened during plenary sessions include captioning
In order to ensure that the Summit is as accessible as possible, please indicate any accessibility needs when completing your registration. If you have questions regarding the accessibility of Summit 2019, please contact summit@cbrc.net
Other Summit 2019 Registration Information
Registration is available on a first come, first serve basis

If you are registering a group, and your organization is not able to make electronic payments, or you would prefer to be invoiced for your group, please contact summit@cbrc.net

If you have any other questions regarding registration, or are a member of the press, please contact summit@cbrc.net

If you are unable to attend the Summit after completing your registration, you may transfer your registration to someone else, or you may request a refund (minus 10% for non-refundable processing fees) by submitting your request to summit@cbrc.net before October 24.
Accommodations at the Summit 2019 Conference Hotel:
To reserve a guest room at the Coast Coal Harbour Hotel, please use this unique link: https://book.passkey.com/e/49878553. Alternatively, you may call 1-800-663-1144 and quote the group code CCC-GFC7256.

Air Canada & WestJet Promo Codes for Summit 2019:
CBRC has arranged promotional codes from Air Canada and WestJet for Summit 2019. Please note that these discounts do not apply for Tango (Air Canada) or Basic (WestJet) fares.

Air Canada – Convention Code: C2RV4F81
Discount: 10% (does not include Tango airfare)
Restrictions: Only eligible for travel to Vancouver from Monday, October 21, 2019 through Sunday, November 10, 2019.
To Book: Enter the convention code on www.aircanada.com and select your dates.

WestJet – Convention Code: B22OK11
Discount: 5% off Econo and 10% off EconoFlex and Premium fares (does not include Basic fares)
Restrictions: Eligible for travel from Monday, October 21, 2019 through Friday, November 2019.
To Book: Enter the convention code at www.westjet.com/conventions and select your dates.
Summit 2019 Sponsors
Summit 2019 is made possible through the support this year's presenting partner Viiv Healthcare, as well as contributions from the Public Health Agency of Canada (PHAC) and the Province of BC. The views expressed at the Summit do not necessarily reflect the policies or opinions of our sponsors.
Presenting Partner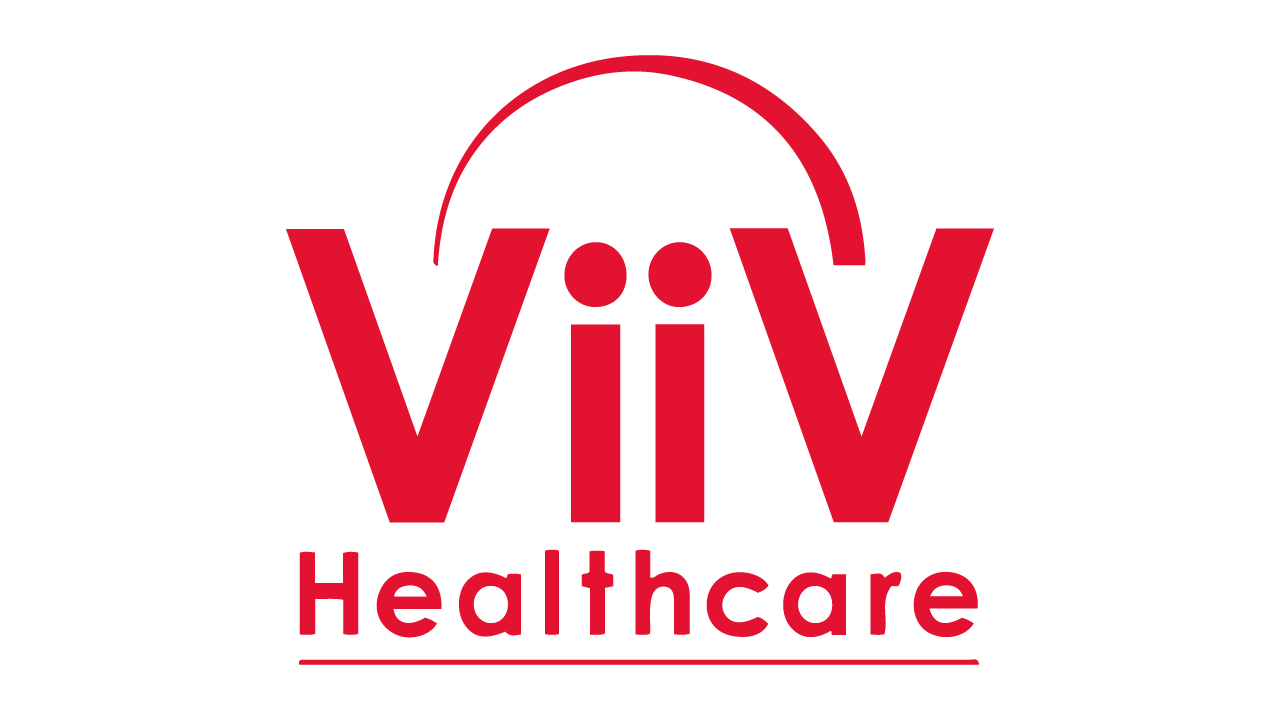 Funders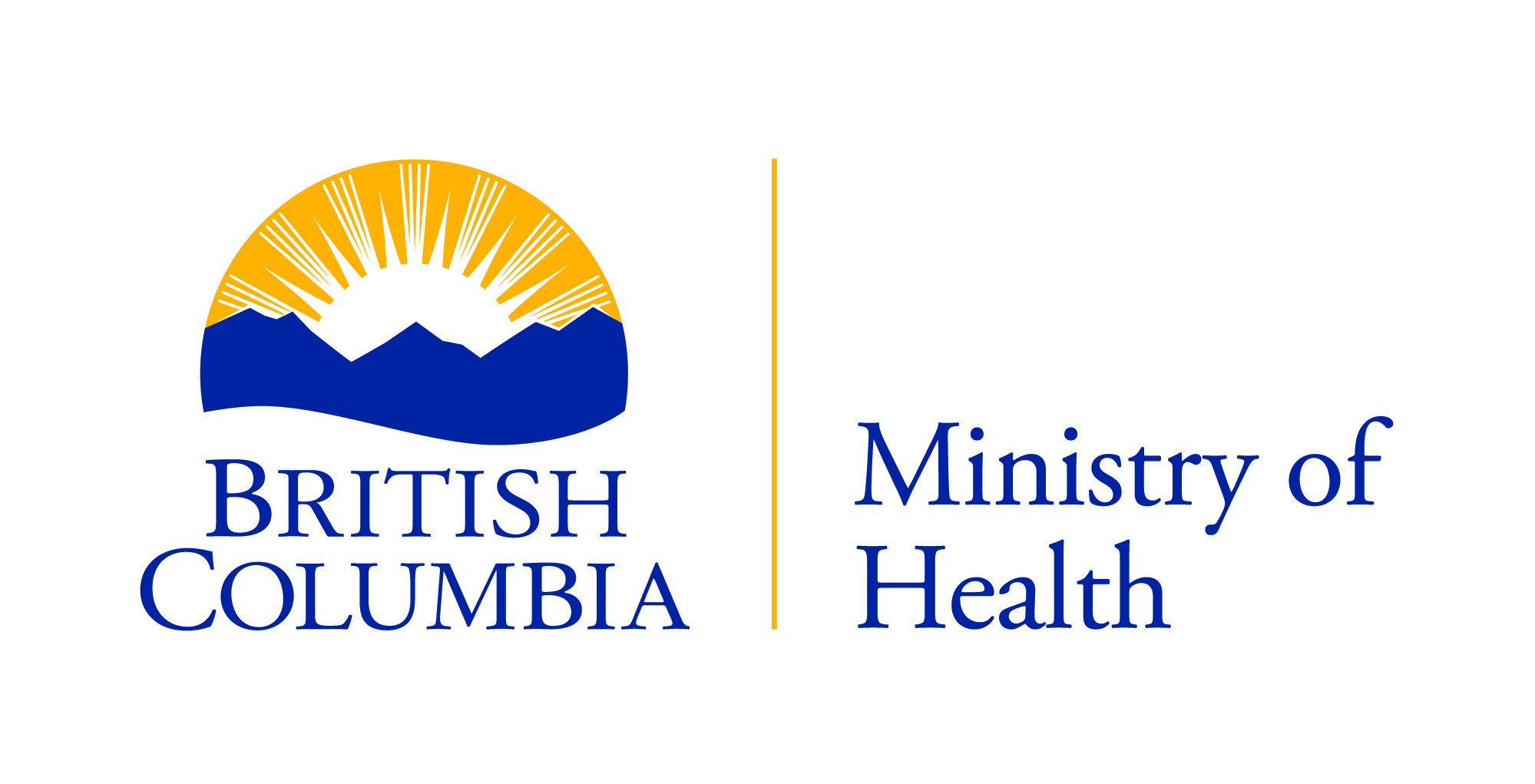 Summit 2019 Ancillary and Social Events - Save the Date!
Wednesday October 30, Starts at 9:30pm - Hosted by YouthCO, MAX Ottawa, and ViiV Healthcare

Saturday November 2, 1-4pm - Hosted by CATIE and CBRC

Les hommes (cis et trans) homosexuels, bisexuels, queers et les autres hommes ayant des relations sexuelles avec des hommes, ainsi que les personnes bispirituelles (GBT2Q) sont plus susceptibles de se confronter à des obstacles — souvent évitables — lorsqu'ils tentent d'accéder aux soins de santé dont ils ont besoin. Ces obstacles se retrouvent tant au niveau des soins de santé, qu'au niveau des médicaments et de l'accès aux informations pertinentes pour prendre soin de nos corps et de nos expériences.
Plusieurs de ces barrières prennent leurs racines dans les inégalités de notre société, notamment l'homophobie, l'hétérosexisme, le racisme, la transphobie, ainsi que de nombreuses autres sources d'oppression et de privilèges qui façonnent nos vies. Ces inégalités conditionnent notre capacité à accéder à des soins de santé et de soutien social. Elles ont également un effet négatif sur la façon dont nous exprimons notre genre et notre sexualité. Notre faculté à accéder à — un lieu de soin de — la santé (par exemple : longues distances à parcourir ou longues liste d'attentes), à obtenir des informations et des services dans la langue de notre choix, à trouver un fournisseur de service qui offre des soins sans jugement, à payer pour des médicaments ou des traitements et à connecter avec d'autres membres de nos communautés qui partagent nos expériences sont toutes des dimensions importantes de l'accès que les hommes GBT2Q doivent considérer.
Alors que les personnes GBT2Q continuent de représenter à majorité des nouvelles infections au VIH au Canada, l'accessibilité aux services essentiels liés au VIH est plus importante que jamais. Des recherches ont mis en évidence d'importantes disparités dans l'accès au dépistage, au traitement du VIH et à la prophylaxie pré-exposition (PrEP) entre les provinces et les villes, ainsi qu'entre les zones rurales, les banlieues et les zones urbaines. Par exemple, beaucoup moins d'hommes GBT2Q en banlieue où en zone rurale estiment pouvoir discuter de leur sexualité avec un infirmier ou un médecin. Même en milieu urbain, il peut être difficile de trouver un médecin homosexuel et/ou trans.
Cette année, le Sommet aura pour mission de discuter de ce qui fonctionne et ne fonctionne pas dans l'accessibilité des hommes GBT2Q à tous les services dont ils ont besoin pour vivre une vie heureuse et pleine de santé. Le Sommet mettra également en lumière les résultats de l'étude Sexe au présent, tout en faisant le point sur les façons d'augmenter l'accès des hommes GBT2Q aux soins de santé et au soutien communautaire. Nous voulons entendre les travailleurs communautaires, les fournisseurs de soin de santé, les intervenants, les chercheurs, les Aînés et les enseignants sur la manière de renforcer l'accessibilité des hommes GBT2Q.
Sommet 2019 - Inscription et subventions pour l'hôtel
Le CBRC est heureux de pouvoir offrir des subventions pour les frais d'inscription et l'hébergement à l'hôtel Coast Coal Harbour (1180 rue West Hastings) pour les participants au Sommet éprouvant des besoins financiers. Si vous souhaitez faire une demande de subvention pour l'inscription et/ou l'hébergement, veuillez remplir le Formulaure de demande de subvention afin d'assister au Sommet 2019 avant le 22 août 2019. Les applicants retenus seront contactés avant le 29 août.
Énoncé concernant l'accessibilité du Sommet 2019
Le Centre de recherche communautaire s'engage à offrir un Sommet inclusif et accessible auquel tous peuvent participer. Cela implique d'assurer :
que la conférence en soi et les activités sociales/connexes soient entièrement acces-sibles aux personnes en situation de handicap physique (p. ex. accès en fauteuil rou-lant, sièges réservés au premier rang)

l'interprétation en ASL sera assurée pour toutes les plénières et pour les séances simultanées désignées.

toutes les diapositives de présentation pendant les plénières seront disponibles en anglais et en français, et la traduction simultanée sera assurée pendant les présentations données en français.

que toutes les vidéos projetées en plénière soient sous-titrées.
Afin de rendre le Sommet aussi accessible que possible, veuillez indiquer vos besoins en matière d'accessibilité en effectuant votre inscription. Si vous avez des questions concernant l'accessibilité du Sommet 2019, veuillez contacter summit@cbrc.net.
Autres renseignements concernant l'inscription au Sommet 2019
L'inscription s'effectue selon le principe du premier arrivé, premier servi.

Si vous inscrivez un groupe et que votre organisation n'est pas en mesure d'effectuer des paiements électroniques ou que vous préférez que votre groupe soit facturé, veuil-lez contacter summit@cbrc.net.

Si vous avez d'autres questions concernant l'inscription ou si vous êtes un membre de la presse, veuillez contacter summit@cbrc.net.

Si vous ne pouvez pas assister au Sommet après avoir complété votre inscription, vous pouvez transférer votre inscription à quelqu'un d'autre, ou vous pouvez demander un remboursement (moins 10% pour les frais de traitement non remboursables) en soumettant votre demande à summit@cbrc.net avant le 24 octobre.
Hébergement à l'hôtel Summit 2019 Conference Hotel :
Pour réserver une chambre à l'hôtel Coast Coal Harbour, veuillez utiliser ce lien unique : https://book.passkey.com/e/49878553. Vous pouvez aussi composer le 1-800-663-1144 et indiquer le code de groupe CCC-GFC7256.
Codes promotionnels d'Air Canada et de WestJet pour le Sommet 2019 :
Le CBRC a obtenu des codes promotionnels d'Air Canada et de WestJet pour le Sommet 2019. Veuillez noter que ces rabais ne s'appliquent pas aux tarifs Tango (Air Canada) ou de base (WestJet).
Air Canada - Code du congrès : C2RV4F81
Remise : 10% (n'inclut pas le billet d'avion Tango)
Restrictions : Seul le voyage à Vancouver est admissible du lundi 21 octobre 2019 au dimanche 10 novembre 2019.
Pour réserver : Entrez le code de la convention sur www.aircanada.com et sélectionnez vos dates.
WestJet - Code du congrès : B22OK11
Remise : 5% de rabais sur Econo et 10% de rabais sur les tarifs EconoFlex et Premium (ne comprend pas les tarifs de base)
Restrictions : Admissible au voyage du lundi 21 octobre 2019 au vendredi 21 novembre 2019.
Pour réserver : Entrez le code de la convention sur www.westjet.com/conventions et sélectionnez vos dates.
Commanditaire du Sommet 2019
Le Sommet 2019 est rendu possible grâce au soutien de ViiV healthcare, notre partenaire principal de cette année, ainsi qu'à la contribution de l'Agence de la santé publique du Canada (ASPC) et de la province de la Colombie-Britannique. Les points de vue exprimés pendant le Sommet ne reflètent pas nécessairement les politiques ou opinions de nos partenaires.
Partenaire principal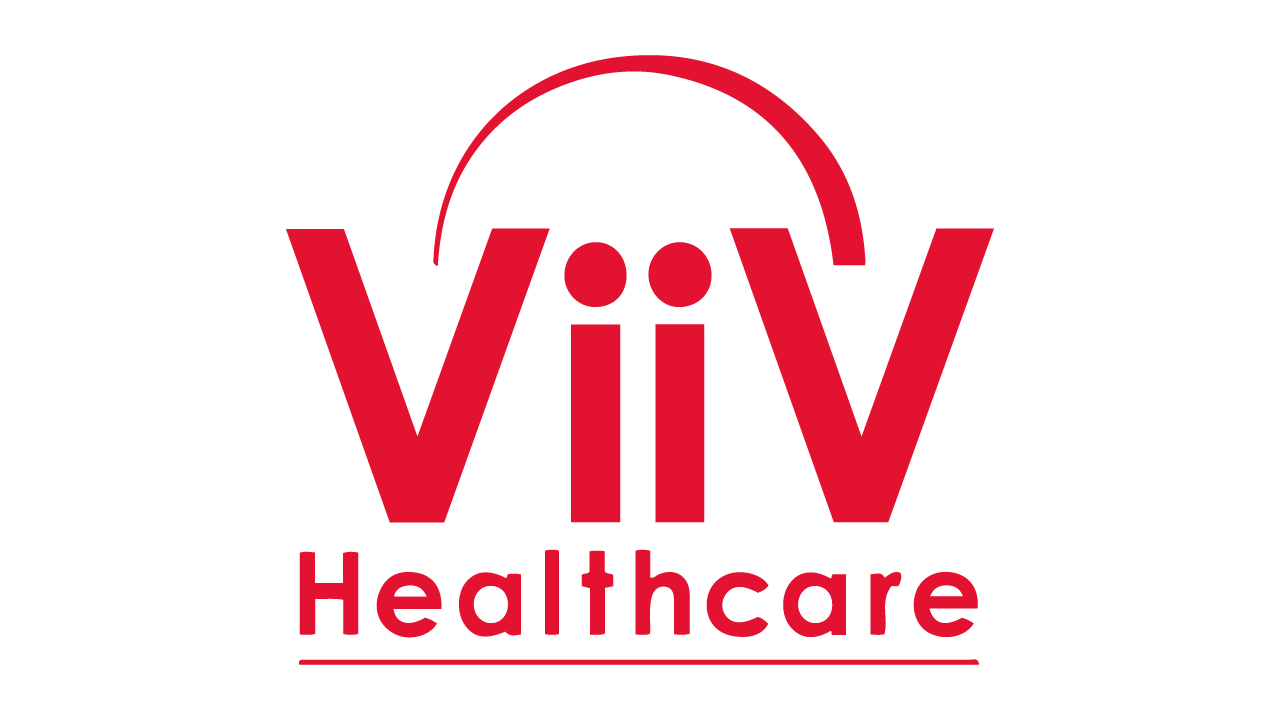 Bailleurs de fonds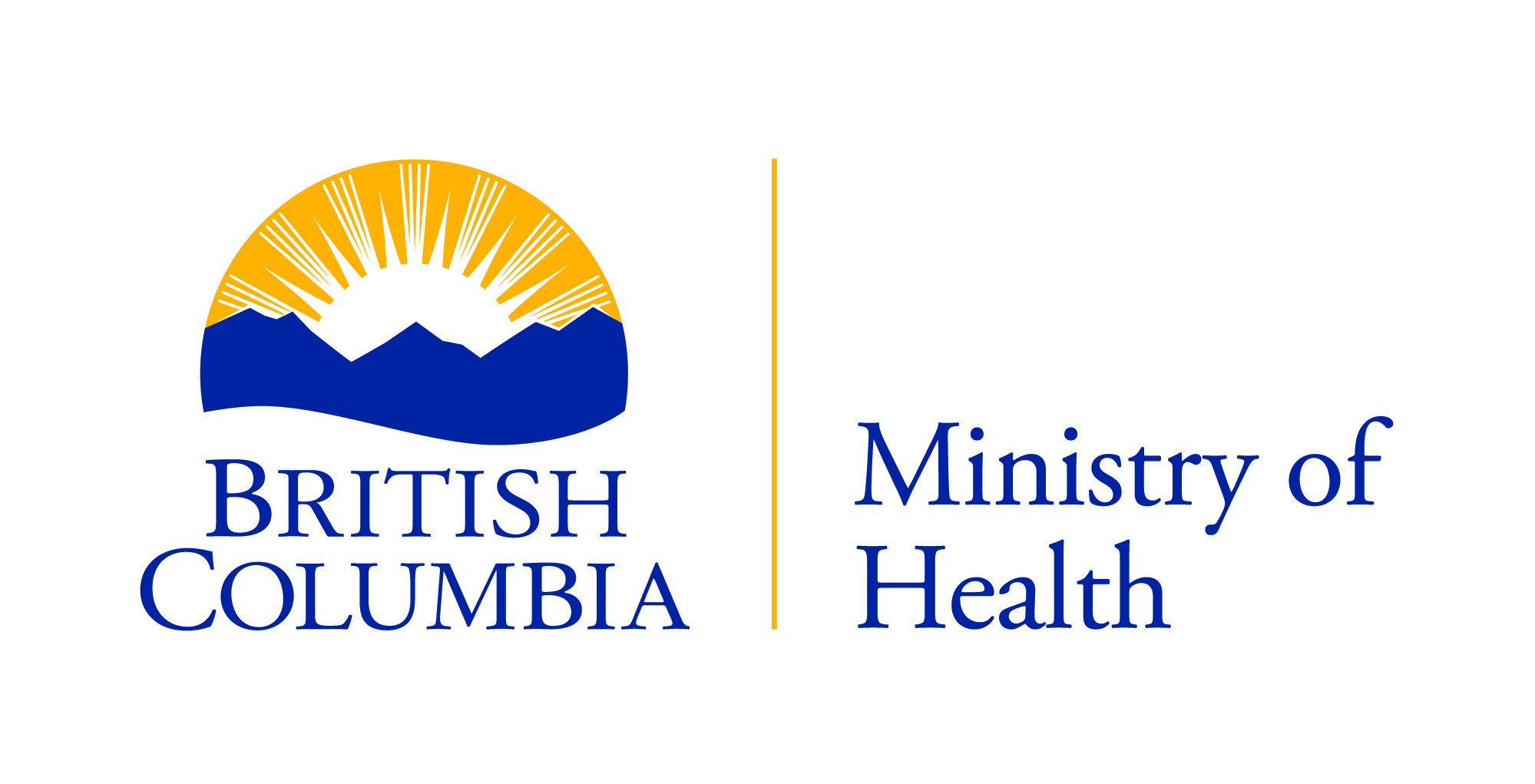 Événements connexes et sociaux du Sommet 2019 - Mar-quez vos calendriers !
mercredi le 30 octobre à partir de 21:30 h - Animé par YouthCO, MAX Ottawa et ViiV Healthcare
samedi le 2 novembre de 13 h à 16 h - Animé par CATIE et le CBRC