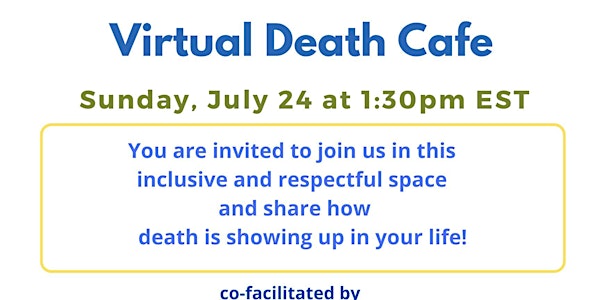 Sunday July 24, Virtual Death Café, Windsor & Essex County
'With our Death Cafes we try to establish a compassionate and safe virtual environment for anyone who is comfortable talking about death
About this event
Death Cafe's are part of a global movement to bring people together to increase awareness of death with the view to helping people make the most of their finite lives'.
We hope to establish a compassionate and safe virtual environment for anyone who is comfortable talking about death, dying and how it relates to our lives.
Always thought provoking and interesting group directed conversations seem to emerge in these meetings.
Note: THIS IS NOT A GRIEF AND BEREAVEMENT GROUP.