About this Event
Lululemon Yonge St invites you to join us for a complementary vinyasa flow class.
Please bring your own mat for practice as we no longer have any extras in-store. Note that doors will open at 9:15 and your ticket will be held until 9:25 am, so please arrive by this time. Practice will begin promptly at 9:30.
This practice will be lead by Sarah Dee.
Sarah was first introduced to yoga in her hometown of Vancouver, BC in 2009. As a former competitive athlete, and avid runner, Sarah explores yoga practice to find new ways to move and strengthen her body, but also to relax, stretch, and slow down. What she enjoys most about the practice is connecting with others in a shared space and building community. Sarah completed her Level 1 Modo training in early 2016 and her Modo Flow training in November 2017. In her teaching, she puts emphasis on breath awareness and on honouring the body exactly where it is--you'll often hear her say, 'meet yourself where you are'. Sarah has great respect for movement as a path toward healing and believes that yoga can be both an invigorating and nourishing practice.
At Lululemon Saturday Morning Yoga, Sarah will be offering a gentle Vinyasa (flow) class. Vinyasa is a practice that feels like a dance, linking movement with breath and often branching out into creative sequencing alongside an upbeat but neutral music playlist. Though some experience is typically recommended for Vinyasa, these particular SMY classes will focus on foundational postures and accessible movement and options for all levels of practitioner.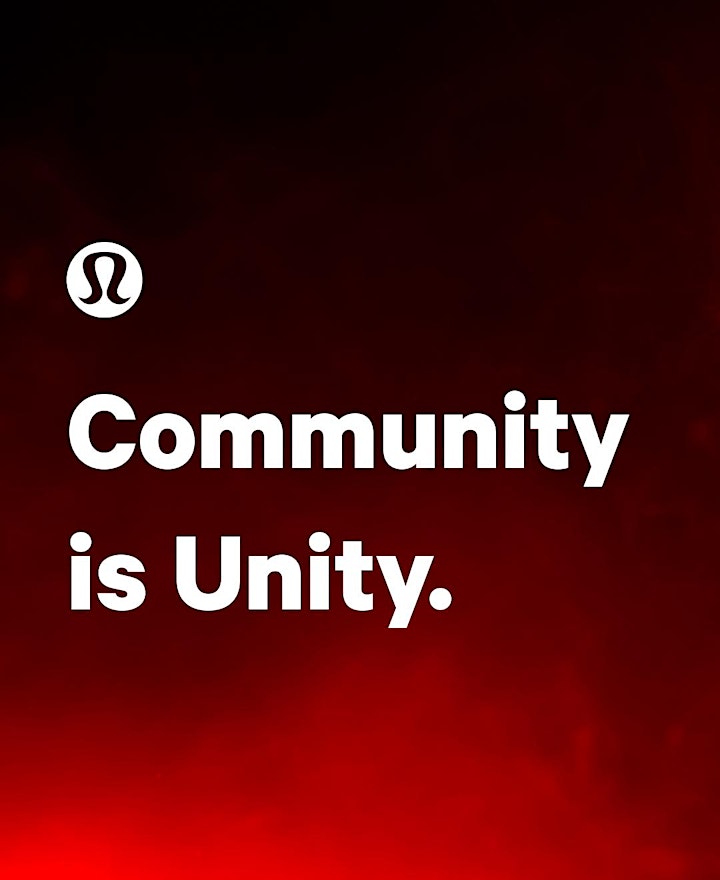 At this moment, our thoughts are with the communities across Australia that have been devastated by the bushfires; those who have lost their homes, those who have lost friends and family, and those still in danger. We know that we are stronger together, so to amplify our individual efforts, we are participating in lululemon Australia's Community is Unity campaign.
Briar Hill has chosen to dedicate our January 19th Sunday Morning Yoga and January 21st Run Club to the Red Cross Disaster Relief and Recovery. Donations to this fund enable the Red Cross to give people the support they need in disasters: whether that's help to prepare, a safe place to take shelter, psychological first aid, information, and practical support through the months and even years it can take to recover.
Donation link below:
https://www.redcross.org.au/lululemon