Sales Have Ended
Ticket sales have ended
Thank you for your interest in this event, however ticket sales are now closed.
Sales Have Ended
Ticket sales have ended
Thank you for your interest in this event, however ticket sales are now closed.
Put on your best pyjamas, grab a snack, and join us for a virtual game night where all proceeds go to the Dave Smith Foundation.
About this Event
Remember, not so long ago when we were able to get together, share hugs and laughs, and shake hands with strangers who sometimes became new friends? Hopefully, those times are not too far away- but for now, the best way to reconnect and get back to having fun is to join us for our "Sunday Night Games" event, Sunday, March 28th, 2021 from 7 to 9 pm. You won't have to go far, and you don't have to dress up! Just kick back at home and relax in your comfiest attire- onesies strongly encouraged- sip away at your favorite drink and catch up with old pals and new friends over brain-teasing games. Considering attending solo? No problem! Our virtual platform is designed for mingling and socializing and is the perfect way to meet new people during these pandemic times. The evening will include everyone's favorite classic game, Trivia, and an Escape Room for the puzzle-solving enthusiast. To top things off, you'll play one of the HOTTEST played games around the online world, Among Us! Be prepared for a few other surprises in the mix! Access to this exciting event is a $5 donation – proceeds going to the Dave Smith Foundation for youth with mental health and addiction challenges. A silent auction will be yours to explore during the evening and if you're lucky, you might just walk away with one of our AMAZING prizes.
So, mark your calendars for this special virtual fundraising event and plan to join in the fun! To gain access or for more information, please follow us on social media @sundaynightgames and keep an eye out on this website https://sundaynightgames.wixsite.com/sundaynightgames for updates or email us at virtualgamenight2021@gmail.com.
Schedule:
- Virtual Escape Room
- "Among Us" Gameplay
- Trivia on Kahoot
We encourage everyone to follow the by-law COVID guidelines in their region when attending our event and we look forward to seeing you all "virtually" on the 28th!
It is understood that Sunday Night Games will be held online using the Remo and will not be held on/at a physical venue. The Participant will use his/her own personal computer device, phone, and internet connection at his/her own risk and expense for the duration of the event.
It is the Participant's responsibility to ensure that an updated anti-virus software is maintained while engaging with the online event. Should a technical issue arise, such as a cyber-attack or loss of data, Algonquin College shall not be held liable for any costs, expenses or claims arising from such loss of data or damage to the Participant's property.
It is recommended that the Participant follow the 'remote work guidelines' as provided by Algonquin College at https://www.algonquincollege.com/safety-security-services/files/2020/06/COVID-19-OHS-Guidelines-Jun-2020.pdf. The Participant agrees to accept all risks when taking part in Sunday Night Games, which includes ensuring there are no physical hazards present in the area where the Participant is engaging with the online event.
It is the responsibility of the Participant to ensure their own safety, which includes the management of alcohol consumption during online events, such as but not limited to mixology and wine tasting. Algonquin College shall not be held liable for any injury or property damage arising from the Participant's engagement with alcohol-related online events.
The Participant is responsible for ensuring a satisfactory level of physical fitness when engaging in any activity involving physical movement. Algonquin College shall not be held liable for any bodily injury, personal injury or property damage arising or related otherwise due to the Participant's engagement with Sunday Night Games.
By registering for this event, the Participant acknowledges and warrants that he/she has read the above Online Event Disclaimer in its entirety and agrees to release Algonquin College and its affiliates, officers, employees, representatives, partners, agents (collectively the 'Released Parties') in their individual and/or corporate capacities from any and all claims, complaints, proceedings, and causes of action in any nature, against any of the released parties arising out of the Participant's voluntary participation and engagement of Sunday Night Games.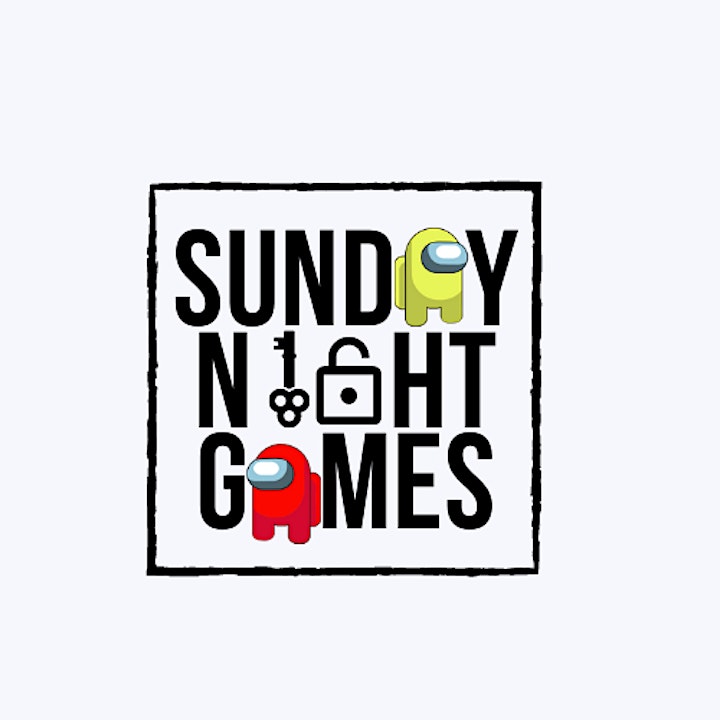 Date and Time
Location
Refund Policy