This is the registration page for Kitchissippi United Church's Sunday services. https://www.youtube.com/channel/UCwATU1r0zB1PIIaRmr2teVA
About this event
Join us for in-person services!
Come to our (COVID-safe) in-person, indoor services at Kitchissippi United Church (630 Island Park Drive)
Sundays through Sept 19 to Dec 19
With the lessening of COVID19 restrictions, we are continuing with in-person services as well as live streams for those at home. However, with the Delta variant and a possible 4th wave looming, it's important to continue following public health regulations and exercise caution at all public gatherings, so keep in mind the following restrictions.
For high-risk or unvaccinated individuals, please consider joining us online via our YouTube channel. We're still new to streaming, so try to bear with us as we learn; feedback is always welcome!
Registration for services ends 12 hours before they begin (Saturday at 22:00). This is set up as a recurring event, so you can sign up for several services ahead of time and won't need a new link. Those who sign up will be prioritized in the event we reach capacity.
COVID-19 PRECAUTIONS:
REGISTRATION REQUIRED:
Contact tracing information will be gathered for each person attending; this information will consist of name, phone number, and email address, so attendees can be notified in the event they have been exposed to COVID19. This information will be kept for 2 weeks before deletion.
Pre-registration will allow us to have a better indication of numbers and be ready, in advance, to change any procedures that need adjusting.
PERSONAL PROTECTIVE EQUIPMENT (PPE):
Please wear a mask. Double masking is not required.
Hand sanitizer will be available on-site.
Volunteers will be masked and using gloves, where appropriate.
DISTANCING:
Participants will be asked/reminded to stay 6 feet apart by appropriate signage.
Seating will be marked off to abide by social distancing guidelines.
SELF-SCREENING:
Within 72 hours prior to the event, please complete a self-screening using the Ontario Provincial Screening Tool found here.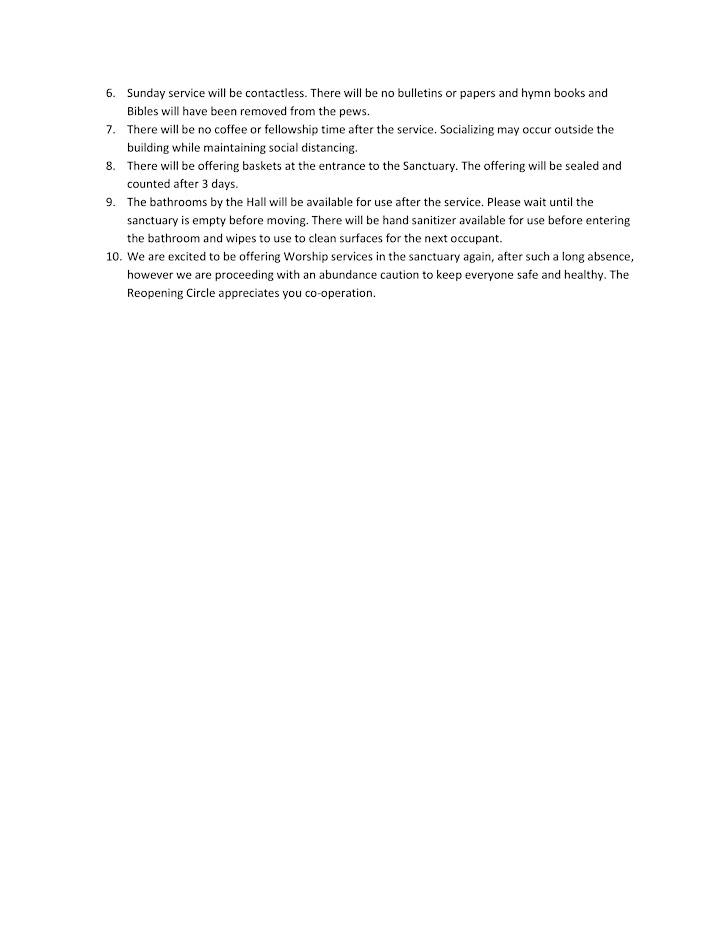 Organizer of Sunday Services
Kitchissippi United Church is a welcoming faith community in the Island Park area of Ottawa, Ontario.
COME MAKE A DIFFERENCE !
Rooted in Faith and Growing in God's Love, Kitchissippi United Church is called to:
Care for each other and all creation,
Make a difference in the world