3 course fusion Jamaican cuisine brunch. Pre-set seating tixs for tables for 2, 4 or 6.
About this event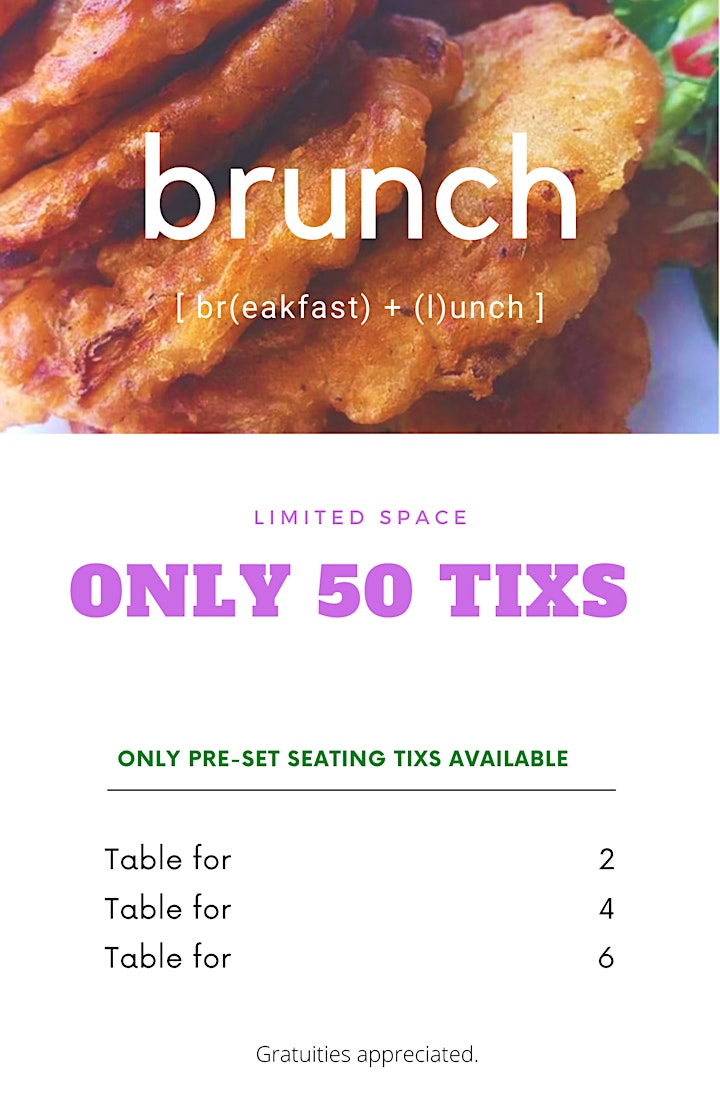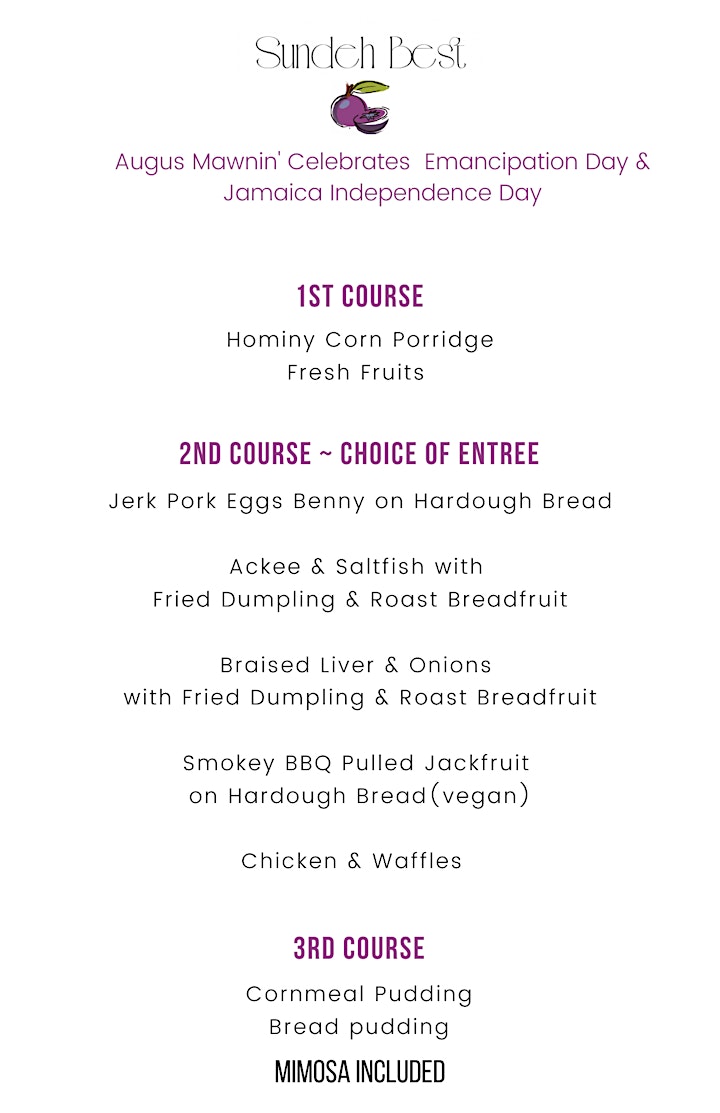 INTIMATE SETTING: ONLY 50 TICKETS AVAILABLE ($56.50 each - Taxes Included)
3 Courses Brunch Experience
August Mawnin' Celebrates Emancipation Day and Jamaica Independence Day
Live DJ: Mykie E (formerly of Renaissance)
Patio & Indoor Dining Available
Tickets are arranged to pre-set seating:
Tables for 2 Guests
Tables for 4 Guests
Tables for 6 Guests
Note:
$50 plus13% tax of $6.50 - Total of $56.50 per ticket
Gratuities appreciated.
FOR MORE INFORMATION CONTACT STARAPPLES RESTO AT 905- 419- 9199