SUNSET VIBES 2021 | PRIVATE CABANA POOL EVENT (Second Edition)
About this event
SUNSET VIBES 21'
Due to the high demand, as well as the recent health relief measures announced by the government, We are pleased to offer you a second date for The Sunset Vibe Cabana pool event at the BeachClub!
Designed for people looking for Daytime upscale events, The Sunset Vibes series was without a doubt 2019's most sought after parties. Only a select few were able to witness the magic as the parties were limited.
With the same formula and the desire to bring the most upscale, original concepts. The Sunset Vibes Daytime event is back. This year we are presenting you SUNSET VIBES: The Private Cabana Pool event.
SINGLE ADMISSION | 60.00$GROUP ADMISSION | 40.00$
(with a Booth reservation | Minimum Bottle is required in presale)
INFORMATIONS AND BOOTH RESERVATION
Billy Wyland : 514-824-1033
Larry Wyland: 514-262-2738
Nicolas Wyland: 514-262-1137
Rick Gaston: 514-220-2303
Sacha Gaston: 514-862-9979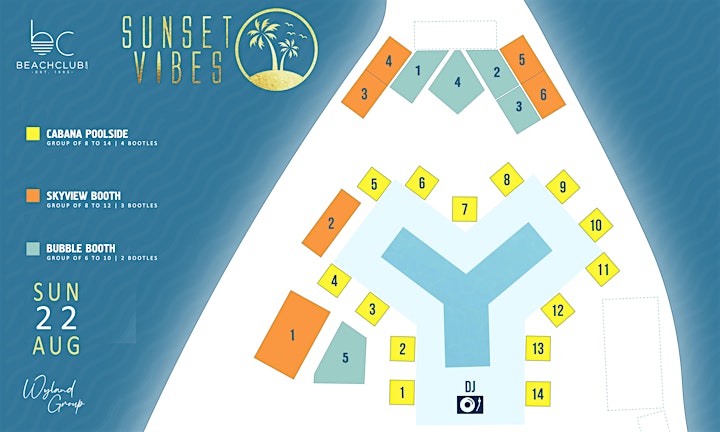 Organizer of SUNSET VIBES 2021 | Private Cabana Pool Event (Second Edition)