Sales Have Ended
Ticket sales have ended
Thank you for registering for Sunstone Toronto 2018. See you there!
Sales Have Ended
Ticket sales have ended
Thank you for registering for Sunstone Toronto 2018. See you there!
Description
The Restoration in the 21st Century
Since its foundation in upstate New York in 1830, the Restoration or Latter Day Saint movement has grown in size and diversity of expressions. In our second annual Sunstone Toronto Symposium, we're exploring how the movement has been navigating challenges of life in the 21st century. Presenters will explore intersections between the Restoration and the LGBT community, feminism, First Nations peoples, and other religious traditions, as well as divisions within the Latter Day Saint Tradition. Participants will consider how Restoration scripture, belief, and practice can be understood and made relevant in the 21st century.
Suntone Toronto 2018 Sessions
Currents in Canadian Mormon Feminism

The Landscape of World Religions: To See, To Be, To Do


Restoring the Divine Feminine: Exploring the Nature of God from a Community of Christ Perspective


Faithful Doubt


How Fundamentalists Are Shaping Modern Mormonism


Lessons Catholics Learned Surviving Our Sex Abuse Crisis

Know Ye Not that the Divine Qingdom Is Inward?: Celestial Hierarchies and Cosmos Within

Call and Action: Religion and Spirituality in a Time of Truth and Reconciliation

Building Bridges Across the Latter Day Saint Movement

Reading the Book of Mormon as Allegorical and Not Historical Scripture

The Wages of Sin is Death: HIV/AIDS in Utah

KEYNOTE PRESENTATION by GREGORY A. PRINCE: Intended Actions, Unintended Consequences: The Mormon Church's responses to Homosexuality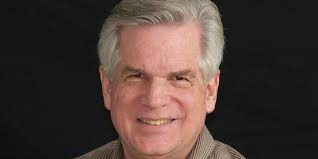 Find details below.




What is Sunstone?
The Sunstone Education Foundation started in 1974 as a magazine that published on Mormon "experience, scholarship, issues, and art." In 1978, it branched out into symposia and regional conferences.
Today, the Symposium draws together attendees from all over the Restoration spectrum and also the general public, to talk about the history, theology, politics, and culture of the Latter Day Saint tradition, and its place in 21st century society.
Because the Symposium hosts such a diversity of thought and belief, it can be a challenge for attendees to interact constructively with people who have opposing views. But this challenge is also an opportunity to expand our minds and empathize with each other. A willingness to engage respectfully, thoughtfully, and intelligently is the main requisite to participate.
The symposium is hosted annualy in Salt Lake City, New York, Toronto, Mexico City, Frankfurt, Seattle, Kirtland OH, and Shortcreek AZ.
Sunstone Toronto 2018 Schedule
---
8:30 AM Registration

9:00 - 10:00 AM Room A

---
"Currents in Canadian Mormon Feminism" by Christine Cusack
In the tradition of consciousness-raising groups popular during feminism's second wave, a handful of mainstream Mormon women from Canada's national capital region and beyond gathered in 2014 to discuss ways to 'politely agitate' (Canadian style) for improved gender equity in local congregations. This presentation traces the group's trajectory over the past several years, considers its engagement with topics such as LGBTQ+ inclusion and institutional resistance, and focuses on the crucial role social media plays in shaping and expanding the reach of the group.
Christine L. Cusack is the proud mother of four fabulous humans, a 6th generation Mormon, and a co-founder of Mormon Feminist Canada. In addition to raising a family, worrying about climate change, tending a garden and working on a PhD in Religious Studies, she secretly aspires to starting a women's ukulele orchestra.
9:00 - 10:00 AM Room B

---
"The Landscape of World Religions: To See, To Be, To Do" by Brian Carwana
This presentation encapsulates over thirty years of study into a remarkably concise model that organizes the religious traditions into three broad families:
Middle Eastern Traditions: Baha'i, Christianity, Islam, Judaism, Zoroastrianism
Indian Traditions: Buddhism, Hinduism, Jainism, Sikhism
Balance Traditions: Indigenous Spirituality, Confucianism, Daoism, Shintoism, Wicca
The presentation highlights the underlying assumptions of each family of traditions, and explores their worldviews through primary questions such as: What is the Ultimate? How is Truth Obtained? What is the Cause of Suffering? What is the Responsibility of Practitioners? How are Sacred Stories Understood? How is Deliverance Achieved? LEARN MORE
Brian Carwana left a business career to pursue a passion for studying religions. Through Encounter, Brian acquired a practical education in various traditions by listening to religious leaders, observing worship and visiting houses of worship. In addition, he has a Masters in Religion and Culture from Wilfrid Laurier University and is currently working on a Ph.D. from the University of Toronto in the area of religion and politics. Brian also sits on the steering committee for the 2018 Parliament of World Religions. Religion remains for Brian one of the most interesting facets of life for understanding global politics, social movements or individual lives.
10:15 - 11:15 AM Room A

---
"Restoring the Divine Feminine: Exploring the Nature of God from a Community of Christ Perspective" by Robin Linkhart
This presentation will explore patriarchy, the several sides of feminism, and how patriarchy colors our perspectives of, and responses to, the many diverse expressions of feminism as we seek to understand God. The Community of Christ journey will be examined in the context of the larger Restoration movement and overarching Christian Tradition. What are the voices of feminism saying about our journey of faith and how does that illuminate our understanding of the nature of God?
Robin Linkhart is a member of the Council of Twelve Apostles, the lead missionary quorum of Community of Christ. She is assigned to the North Central USA Mission Field. She also oversees Restoration heritage seeker ministry. Her previous assignments include president of the Quorum of Seventy. She also serves on the International Leaders Council, Theology Formation Team, Ecumenical and Interfaith Ministries Team, and chairs the Latter-day Seekers Ministries Team. She holds a master of arts in Christian ministry from Community of Christ Seminary and a bachelor of arts in biological sciences from the University of Northern Colorado.
10:15 - 11:15 AM Room B

---
"Faithful Doubt" by Seth Bryant
Growing up Mormon, I heard that faith and doubt could not exist in the same mind—and I think that's why so many of my peers gave up on faith when they found so many reasons to doubt. I want to explore why doubt is actually an essential element to faith: that the two, faith and doubt, are superposed states which exist at the same time; and that belief is an assent to act in the midst of doubt, and more importantly an assent to belong to the faithful community.
Seth L. Bryant is the director of the Kirtland Temple Historic Site and holds the priesthood office of seventy of Community of Christ. He received a bachelor of science in English from Westminster College, Salt Lake City, Utah; a master of arts in religious studies from the University of Florida in Gainesville; and a master of arts in religion from Vanderbilt University, Nashville, Tennessee. Seth also completed a basic leadership course for professional naval chaplaincy and served with the US Navy Chaplain Corps, assigned to 3d Battalion, 7th Marines, and deployed to Afghanistan.
11:30 AM - 12:30 PM Room A

---
"How Fundamentalists Are Shaping Modern Mormonism" by Lindsay Hansen Park
Mormon Fundamentalists are often seen as irrelevant, fringe movements that have little to do with the mainstream LDS church. This presentation will explore the ways that fundamentalist groups are actually shaping both the LDS church and the Mormon movement as a whole.
Lindsay Hansen Park is the Acting Director for the Salt Lake City non-profit Sunstone and blogs for feministmormonhousewives.org about women's issues inside and outside of the LDS Church. She is the main voice behind Feminist Mormon Housewives Podcast, which has been recommended by New York Times Religion Reporter Laurie Goodstein. Her work and voice have been referenced in The Wall Street Journal, Prevail, The Salt Lake Tribunes Trib Talk, City Weekly, and Quartz Magazine. As the Assistant Director of Sunstone, Park has been credited with expanding the Sunstone audience to be more diverse. In 2014, Park started the Year of Polygamy podcast, where she details the history of Mormon polygamy from the viewpoint of women.
11:30 AM - 12:30 PM Room B

---
"Lessons Catholics Learned Surviving Our Sex Abuse Crisis" by Pete Vere
Sixteen years ago the Boston Globe broke its story of sex abuse among Catholic clergy in the Archdiocese of Boston. This story became the catalyst for widespread institutional reform within the Catholic Church over the handling of sexual misconduct allegations. At the time, Pete Vere was a newly licensed canon lawyer (expert in the Catholic Church's internal legal system). In this presentation Pete shares several lessons Catholics learned from their experience with the clergy sexual misconduct crisis.
Pete Vere is a Byzantine Catholic canonist, catechist, and ecumenist. His blog "Orthodoxy in Communion with Rome" is hosted at Patheos.com and he is also a contributing author to WherePeterIs.com. He and wife Sonya live in Canada with their seven children. When not hanging out with his family or riding his Indian Scout motorcycle, he enjoys camping, cooking, and moonlighting as a professional wrestling referee.
12:30 PM Lunch
1:30 - 2:30 PM Room A:

---
"Know Ye Not that the Divine Qingdom Is Inward?: Celestial Hierarchies and Cosmos Within" by Michael Adam Ferguson
Is it possible that the great luminaries of antiquity correctly anticipated the scientific revelations of contemporary human neuroscience? In this unique fusion of ancient philosophy and modern biology, Dr. Michael Ferguson shines new light on the widely-forgotten visions of Aristotle. The reanimation of soul is afoot.
Dr. Michael Ferguson is a postdoctoral research fellow at Beth Israel Deaconess Medical Center, a teaching hospital for Harvard Medical School. His work centers at the intersections of culture and brain. Active research includes cognitive neuroscientific investigations of intelligence, memory, depression, religiosity, and spiritual experience. Michael previously instructed the courses Development of Human Sexuality and Gender and Sexual Minorities at Cornell University, and co-instructed a graduate course on functional Magnetic Resonance Imaging (fMRI) at the University of Utah, where he completed his doctoral degree in bioengineering. Michael is a popular public speaker with an engaging enthusiasm for asking "the hard questions" with rational methods. He and his husband, J. Seth Anderson, were the first same-sex couple legally married by the state of Utah, and are outspoken advocates for LGBTQ+ communities and causes.
1:30 - 2:30 PM Room B

---
"Call and Action: Religion and Spirituality in a Time of Truth and Reconciliation" by Mary Johnson
All Canadians and religious institutions have been directed to respond to the 94 Calls to Action in the Truth and Reconciliation Commission's Final Report. This workshop will introduce you to the work of the TRC and suggest some lenses through which you can view the Calls to Action. You will leave with some concrete ideas about both why and how you can participate in moving this urgent work forward on an individual, professional and institutional level.
Mary Johnson is a settler who grew up in Calgary on Treaty 7 territories. She has spent the last 20 year in Ottawa/Gatineau living and working on unceded traditional territory of the Algonquin Nation. The last time she attended a Sunstone Symposium, was in 1991 as a young feminist teenager tagging along with her radical parents.
2:45 - 3:45 PM Room A

---
Afternoon Plenary Session: Building Bridges Across the Latter Day Saint Movement. Panelists: David Donoghue, John Hamer, Lindsay Hansen Park, Robin Linkhart
A panel of experts will look at building bridges across the divided groups within the Latter Day Saint movement.

4:00 - 5:00 PM Room A

---
"Reading the Book of Mormon as Allegorical and Not Historical Scripture" by John Hamer
As Mormon apologists have attempted to read the Book of Mormon in light of discoveries in Mayan archaeology, they have radically distorted its meaning and lost sight of its message. John Hamer proposes reading the text as it would have been understood by its earliest audience --- 19th century America.
John C. Hamer is an American-Canadian historian and mapmaker. His research has focused primarily on the history of the Latter Day Saint movement, authoring several books on the topic. Hamer is a leading expert on various schisms within especially non- far-Western (U.S.) portions of the Latter Day Saint "Restoration" movement. Raised in The Church of Jesus Christ of Latter-day Saints, Hamer left the religion before joining Community of Christ in 2010 and now serves as Pastor of its Toronto Congregation. Hamer was a contributor to By Common Consent, the Restoration Studies Coordinator at Sunstone Education Foundation, and the Executive Director of the John Whitmer Historical Association. John is a regular participant of the Infants on Thrones podcast.
4:00 - 5:00 PM Room B

---
"The Wages of Sin is Death: HIV/AIDS in Utah" by J. Seth Anderson
Although it is impossible to know with certainty when HIV arrived in Salt Lake City, the Utah Department of Health confirmed the first cases of AIDS in 1983 and began compiling statistics on AIDS that year. By the end of 1986, the Utah Department of Health reported that fifty-one adults and three children had AIDS. Of those fifty-four reported, thirty-three had died. How did gay and lesbian activists in Utah respond to the new and deadly disease? What did religious communities in Utah think about the disease and what, if any, support did they offer? How did the state health department respond to its responsibility to treat those who had become infected and what did it do to prevent the spread of HIV? This presentation tracks the history of HIV/AIDS nationally and in Utah beginning with the outbreak in 1981. I will analyze where people with AIDS in Utah sought care including Holy Cross Hospital, and examine the "Common Law Marriage Act" passed by the Utah legislature in 1987, the first piece of legislation to address the growing epidemic in the state. Lastly, I will examine ways in which the presupposition that moral unworthiness warrants death continues to dangerously permeate contemporary political and religious cultures.
J. Seth Anderson is a PhD student in American history at Boston University where his research focuses on the confluences of religion and politics in the twentieth-century in generating normative concepts of the "ideal citizen," particularly with respect to the history of conversion therapy. He completed his masters degree in history from the University of Utah. His research examined the emergence of HIV/AIDS in the state and various responses to the disease. He worked as a researcher for the HIV/AIDS Oral History project and helped create the new Kristen Ries/Maggie Snyder HIV/AIDS archive in the University of Utah's Special Collections. He recently published a book with Arcadia Publishing titled "LGBT Salt Lake," a photo history of the formation and emergence of what we now call the LGBT community in Utah.
5:00 - 7:00 PM Dinner
7:00 PM Keynote Address

---
"Intended Actions, Unintended Consequences: The Mormon Church's responses to Homosexuality" by Gregory A. Prince
For a half-century, since LGBT issues achieved prominence in the aftermath of the Stonewall Inn Riots, the LDS Church has taken a generally antagonistic, and often activist approach towards homosexuality. With policies and doctrines resting on a now-discredited assumption that homosexuality is a chosen orientation that can, and must, be un-chosen, the church has been unforgiving to what it views as sin, and often—even if unintended—injurious to its LGBT members. Beginning in the early 1990s, when church leaders decided to turn their efforts outward and enter the political arena to oppose marriage equality, the Law of Unintended Consequences ramped up. Ultimately, what might have been the church's most significant political victory, the passage in 2008 of Proposition 8 in California, turned out to be the unintended pivot point for marriage equality. From that point forward, most of the changes in attitudes, practices and laws regarding LGBT people in the United States were reactions against Prop 8's embedding of anti-gay-marriage in the California State Constitution. This paper will examine the church's inward, and then outward initiatives with respect to homosexuality, and the often unintended consequences of those initiatives.
Gregory Antone Prince was born and raised in Los Angeles. He attended what is now Dixie State University (St. George, UT) from 1965-67, served a mission to Brazil from 1967-69, and then attended UCLA for six years, earning doctorate degrees in dentistry and pathology. He moved to Maryland in 1975 to work at the National Institutes of Health, and over a four-decade career in biomedical research pioneered the prevention of RSV pneumonia in high-risk infants. He has published over 150 scientific papers, three books on Mormon history—Power From on High: The Development of Mormon Priesthood (1995), David O. McKay and the Rise of Modern Mormonism (2005), and Leonard Arrington and the Writing of Mormon History (2016)—and over two-dozen articles, chapters and reviews in the field of Mormon Studies. His current project is a book that is in press at the University of Utah Press: Intended Actions, Unintended Consequences: The Mormon Church's Response to Homosexuality. He serves as Interfaith Liaison in the Washington, DC Stake, and as a member of the Board of Governors of Wesley Theological Seminary (Washington, DC), the largest Methodist seminary in the country. He and his wife, JaLynn Rasmussen Prince, are the parents of three children, the youngest of whom (Madison) is autistic. JaLynn and Greg now spend their time heading the Madison House Autism Foundation (madisonhouseautism.org), through which they hope to address the national issues facing autistic adults and their families.