Description
Spend a day learning about different perspectives and topics relevant to Mormonism.
Sunstone presents their 2nd annual Canadian symposium in Toronto, ON.
---
KEYNOTE SPEAKER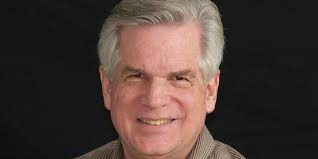 GREGORY A. PRINCE
---
Our keynote speaker will be Dr. Gregory A. Prince, founder of the Mormon Stories podcast, who will give his presentation entitled:
---
"Intended Actions, Unintended Consequences: The Mormon Church's responses to Homosexuality"
---
Other notable guests will include Lindsay Hansen-Park (Year of Polygamy podcast), John Hamer (historian, pastor, podcaster) and Art Smith (Apostle in Community of Christ).

More info can be found at www.sunstonetoronto.com. Also search for Sunstone Toronto on Facebook and Twitter, or email info@sunstonetoronto.com

Sunstone is a symposium style conference that brings together traditional, non-traditional and disaffected Latter-day Saints (and many others for whom life and faith is a wonderful but unique adventure) to participate in a free and frank exploration of gospel truths as they relate to the complexities of today's society.

Through many displays, booths, forums, presentations and speakers, Sunstone Toronto will examine and express the rich spiritual, intellectual, social, and artistic qualities of Mormon history and contemporary life and encourage humanitarian service, honest inquiry, and responsible interchange of ideas that is respectful of all people and what they hold sacred.
---
---
FEATURED GUESTS, SPEAKERS & PRESENTERS
---
---

Keynote Speaker: Dr. Gregory A. Prince, an American pathology researcher, businessman, author, social critic, and historian of the Latter Day Saint movement.

Apostle Smith, minister for Community of Christ, member of the Council of Twelve Apostles, and past member of the Joh Whitmer and Mormon History Associations.

John Hamer, pastor of the downtown Toronto congregation of Community of Christ (Centre Place), past president of the John Whitmer Historical Association, and actively involved in numerous podcasts, including Mormon Stories, Infants on Thrones, etc.

Lindsay Hansen-Park, Executive Director of Sunstone and founder of the Feminist Mormon Housewives (a podcast about women's issues both inside and outside the LDS church), and founder of the Year of Polygamy podcast. Her work and voice has been referenced in many places including The Wall Street Journal and The Salt Lake Tribune.

It will be a great day of Mormon thought and experience that promotes an atmosphere which values faith, intellectual and experiential integrity.