Description
6:30-8:30 Presentation on Pulsed Electromagnetic Field Technology hosted by Lindsay Pirie and Allie Ochs.
8:30-9:00 Omnium1 business plan and opportunity.
Pulsed Electromagnetic Field (PEMF) is a profoundly beneficialy therapy employing cutting edge, NASA proven technology that exercises, rehabilitates and re-energizes our cells, restoring optimal cell functions. PEMF systems are currently being used in homes and by professionals in clinical settings to combat pain, inflammation, disease and much more.
In 57 countries and with over 1.5 million daily users, Swiss Bionics Solutions produce the world's premiere PEMF technology the flagship iMRS and the latest, most advanced model the Omnium1.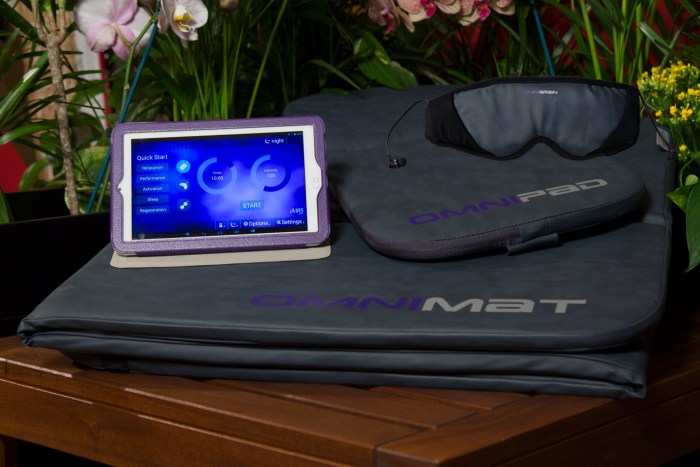 The Omnium1 is the worlds one and only android based PEMF system that is versatile, portable, affordable and easy to use. It allows for PEMF applications on the go, in the car, at work or even on the plane as it folds up small enough to fit in an overhead compartment. The Omnium1 PEMF system also comes with the Omnibrain brainwave entrainment system allowing for a comprehensive, multi-modality, highly effective wellness applications. Research has been conducted into brainwave entrainment as an effective way to help manage things such as: Chronic Fatigue, Chronic Pain, Seasonal Affective Disorder, Hypertension and a number of other disorders.
With my own amazing success story with PEMF therapy and as a representative for Swiss Bionics Solutions I, Lindsay Pirie RHN am so excited and grateful to be organizing this seminar as a trio with my husband Reid Pirie SBS Lifestyle Consultant, and my wonderful friend, mentor and the president of Swiss Bionics Solutions Canada, Allie Ochs!
Allie is a global authority and expert on PEMF technology with an immediately evident, deep rooted passion for helping others. Equipped with a dynamic and down-to-earth speaking style and a wealth of knowledge, Allie has addressed global audiences about achieving optimal health and wellness with PEMF technology. She has lectured about PEMF for home use, workplace wellness, long-term care, health care clinics and hospitals at a wide range of prestigious speaking engagements in America, Canada and around the world.

Conveying the powerful message behind PEMF comes naturally for Allie, who discovered the groundbreaking technology's benefits while suffering from years of severe chronic health issues such as debilitating back pain, headaches, shoulder injuries and irritable bowel syndrome, which resulted in weight gain, insomnia and low energy. Under immense stress and deeply depressed, Allie tried PEMF in 2006. Seeing results almost immediately, Allie began to study the technology and today has over 10 years of knowledge and experience in restoring human health on the cell level.

"Once people understand the connection between frequencies and health and disease they can take control over their health," says Allie Ochs. "They will then know why the conventional medical model in North America has poorly dealt with civilization and chronic diseases solely on a symptomatic level instead of the cause. They will be empowered to become pain and drug free, full of energy and get their life back."