Screening series of 1 film per interviewee available online for two hours followed by release of 7 individual interviews with the filmmaker
About this event
ALL SuperWomen EVENTS AT https://www.cfmdc.tv/works/superwomen-conversations-with-the-real-action-figures/
Please scroll to the bottom for all events associated with this program.
Go to www.CFMDC.tv to find ALL events for the symposium
SuperWomen: Conversations with the Real Action Figures is a collection of interviews with seven astounding women who have an extensive history of working in film and video. During the first wave of identity politics, multiculturalism, and at the tail end of the second feminist wave in the late 1980s/early 1990s, there were an increasing number of women artists and filmmakers who explored media production as a creative tool to tell their stories. Across genres, in front and behind the camera, these global voices firmly established an independent filmmaking foundation whose spirit has continued to inspire the next generations.
The SuperWomen series presents a small selection of some of these powerful Canadian artists. Collectively they have over 200 years of experience producing work. Individually, their achievements are ground-breaking, breath-taking and exhaustion-inducing. Each interview will focus on the artist's personal journey, their inspirations and tales of continued determination.
Together we will look back at what it was like to produce films and videos and compare it with today's realities. How far have we come? Were we successful? Where do we still need to go? Interviews will feature: Marjorie Beaucage, Christene Browne, Sylvia D. Hamilton, Maria Teresa Larrain, Michelle Mohabeer, Leila Sujir, and Zainub Verjee in conversation with Midi Onodera. A special showcase of their early works will be featured alongside these interviews.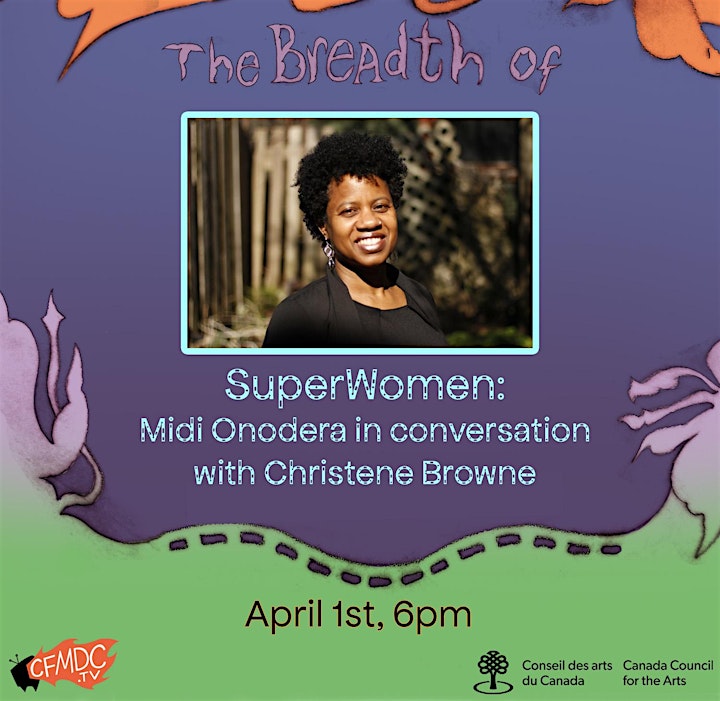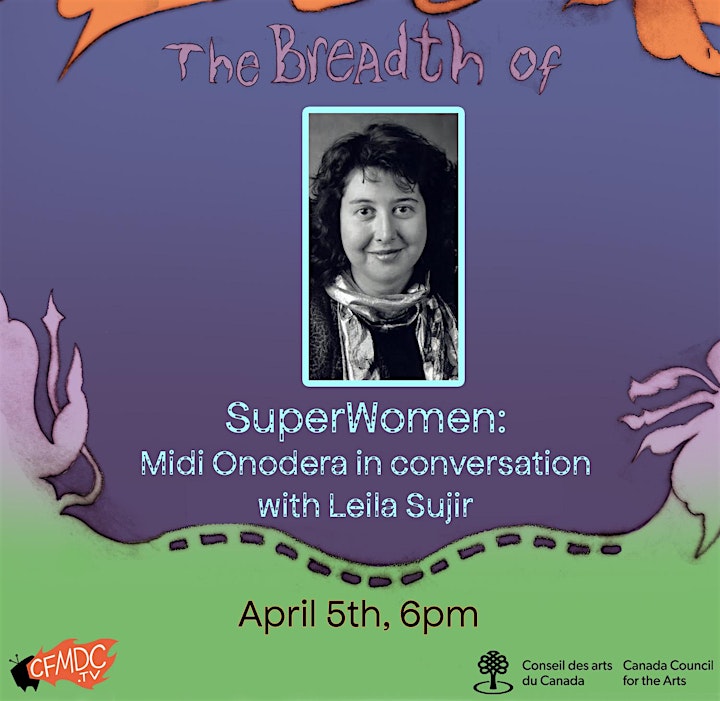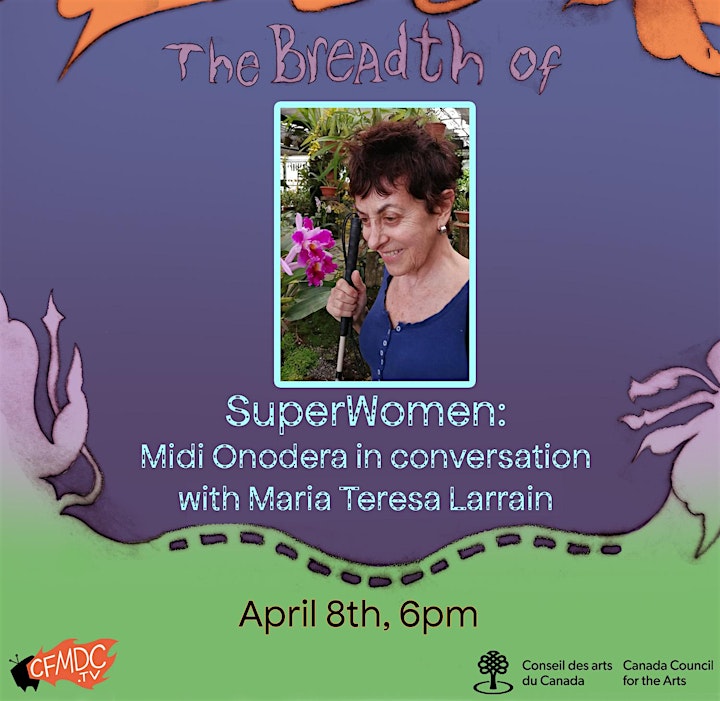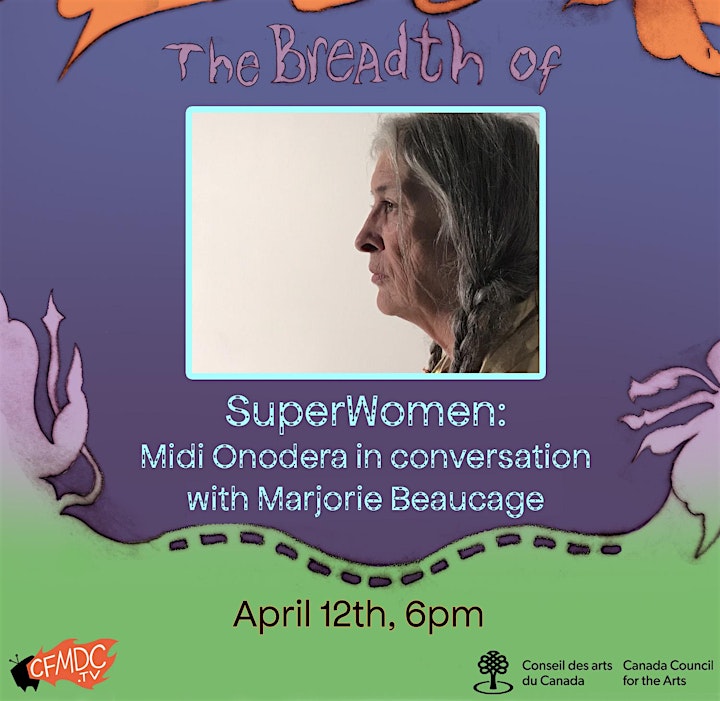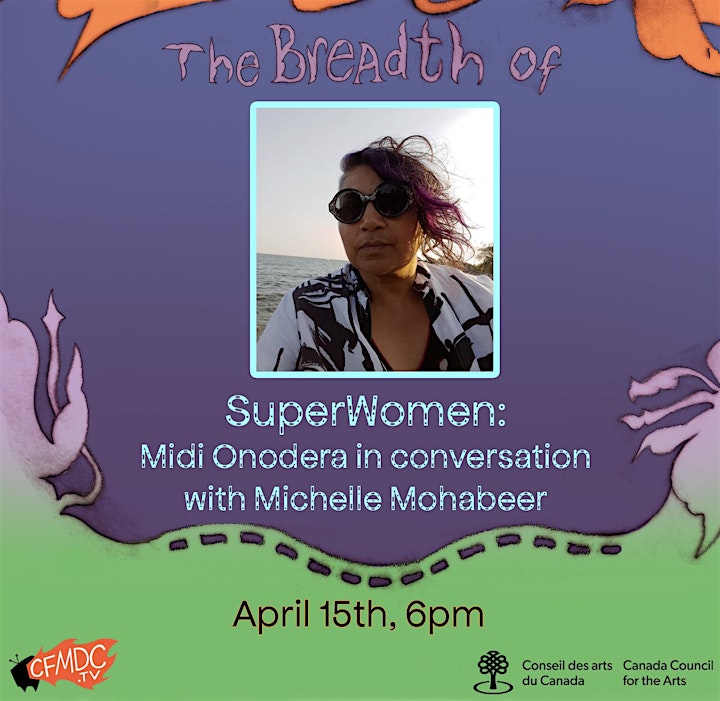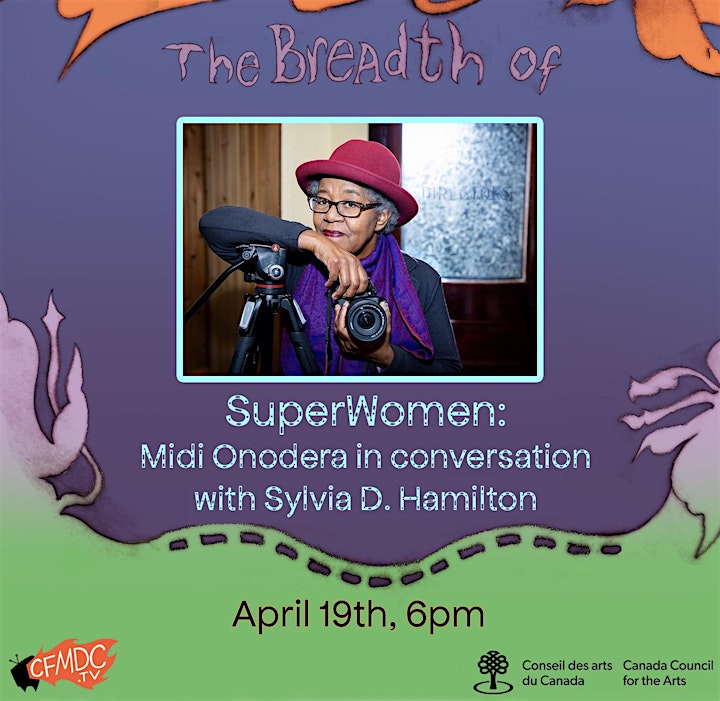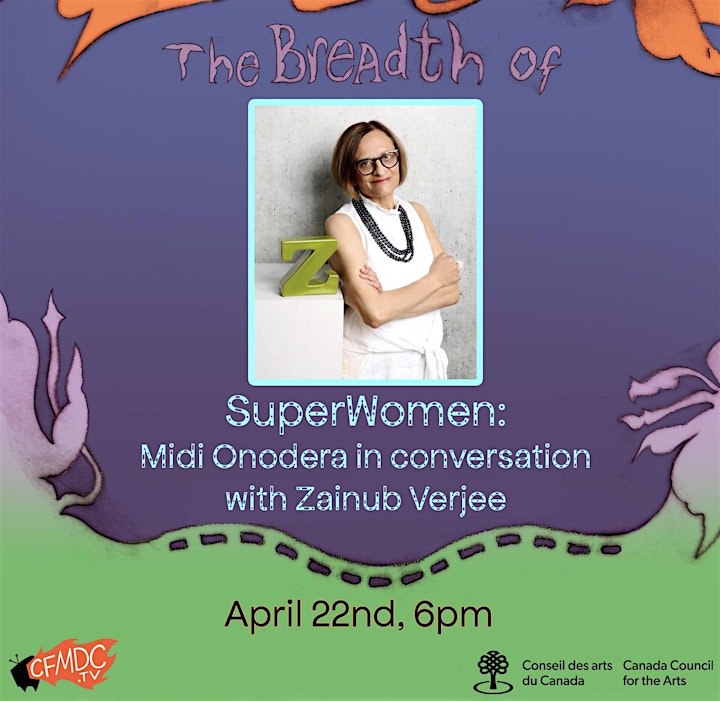 see each of the events through this link
https://www.cfmdc.tv/works/superwomen-conversations-with-the-real-action-figures