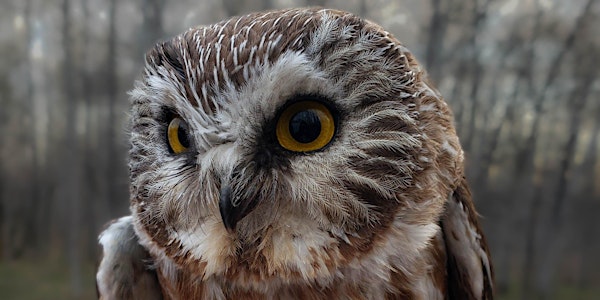 Supper and Saw-whet Owls (2022)
Enjoy a delicious supper and saw-whet owl banding at the Beaverhill Bird Observatory!
When and where
Location
Beaverhill Bird Observatory Township Road 510 Tofield, AB T0B 4J0 Canada
About this event
The return of the beloved Supper and Saw-whets is finally here!
Celebrate the return of Saw-whet Owl migration at the Beaverhill Bird Observatory while enjoying an environmentally friendly meal in the woods! A variety of delicious vegetarian dishes will be available for dinner, along with grilled vegetables and baked goodies. After dinner get the chance to walk the net lanes with our biologists, see live owls being banded up close and personal*, and learn about our feathered friends. Species captured include Northern Saw-whet Owls and possibly Long-eared Owls.
TIME LINE
Dinner will be served from 5pm - 7:30pm
Mist netting occurring from 8 pm - 2am
TICKET PRICES (website fees included in price)
Adult: $30 each
Youth (6-16 years): $10 each
Children 5 years and under: Free
TICKETS CANCELLATION POLICY
Tickets are non-refundable, but are transferable if you are not able to attend. If you cancel, the money spent on your tickets will be considered a donation. A tax receipt for cancellations can be issued if requested.
DIRECTIONS on how to get to the BBO can be found on our website.
WHAT YOU NEED TO BRING:
• Face mask – Mandatory while inside our building during banding
• Headlamp/flashlight
• Warm clothing – dress for the outdoors!
*We do not guarantee that an owl will be captured during your visit. They are wild animals and are influenced by the time of year and weather patterns. However, at the BBO we do catch between 300-500 owls per season so there is a high chance of seeing one if you are willing to put in the time and stay up late!
OWL TOQUES, HATS AND BUTTONS AVAILABLE FOR SALE!
Toque - $20, Hats - $25, Button - $1