Description
Greg's Triathlon World Competition, in support of BCC
We're so excited to announce that Brain Care Centre is partnering with Corporate Sponsor, Northwest Healthcare Properties, to send former Brain Care Centre client, Greg Shimizu to the World ITU Triathlon taking place in Australia this September.
In 2012, Greg Shimizu was cycling as part of his training for a triathlon when he was involved in a head-on collision with a van. He was later diagnosed with a concussion.
In July 2017, Greg entered the ITU World Triathlon Series in Edmonton, hoping to be able to finish the race. Instead, he placed fifth in his group, qualifying to race in the world championships in Australia!
Although Greg competed in the world championships in 2009, this year he is not just racing for himself, but to help raise money and awareness for Brain Care Centre!
To donate to Greg's cause please visit us here: https://gregsrun2018.eventbrite.ca
Greg Shimizu, is training for the ITU World Triathlon every Monday and Thursday at Hawrelak Park. All ages and abilities are welcome to join!
Corporate Sponsor: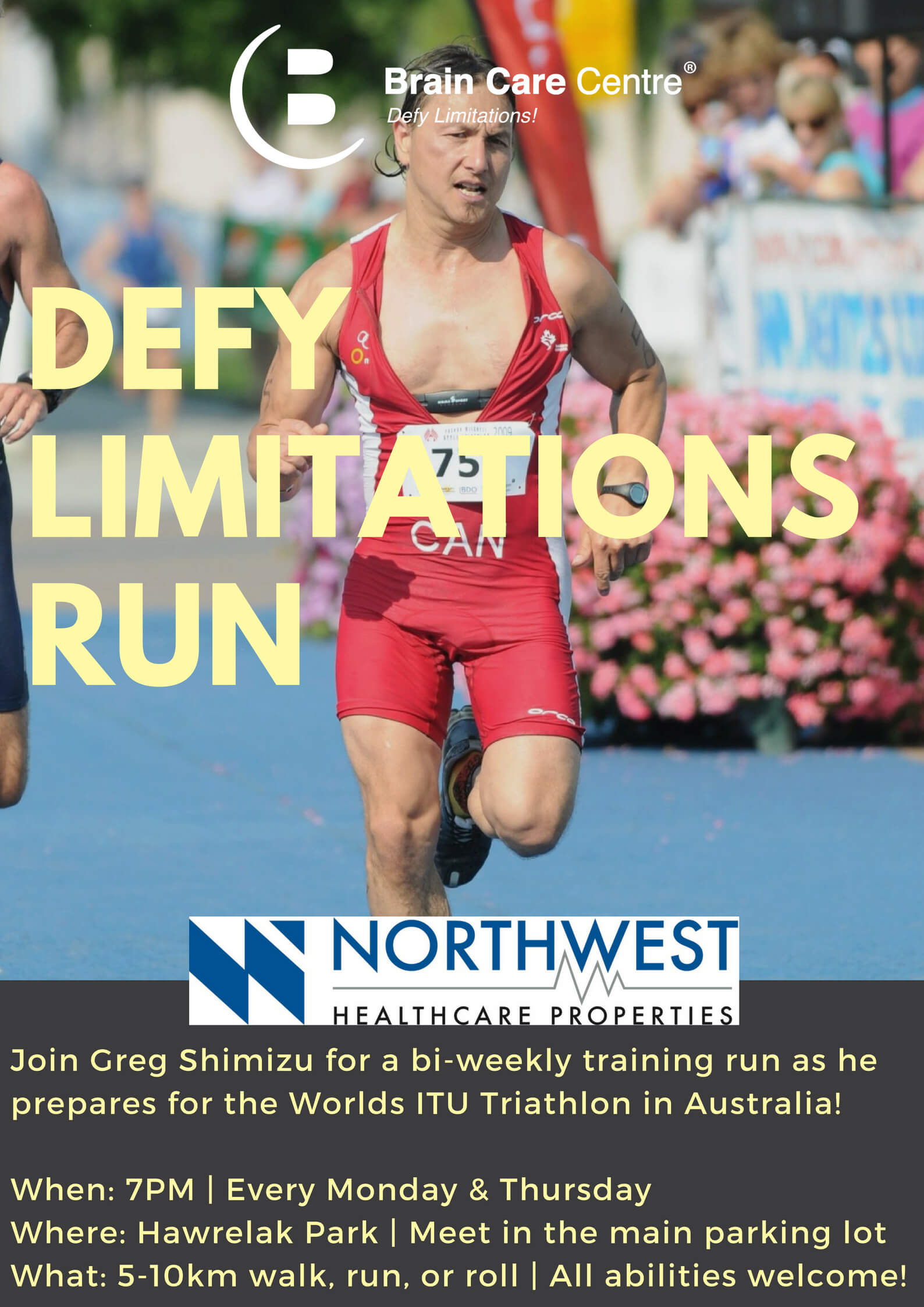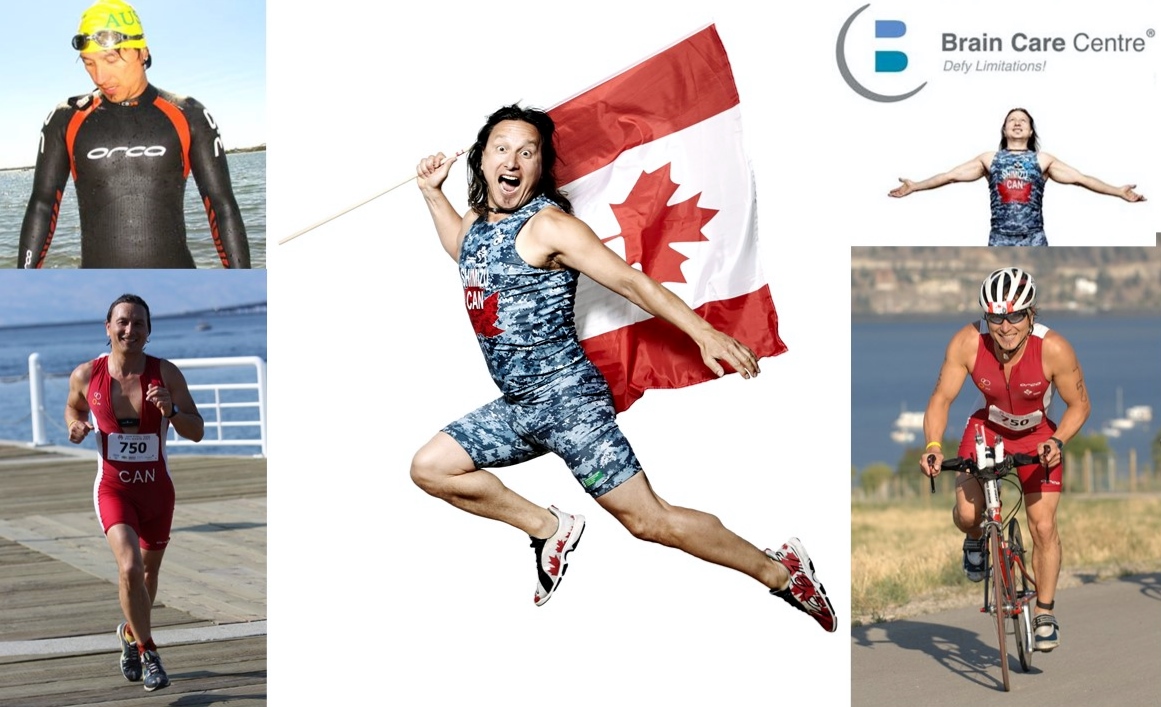 Organizer of Support Greg Shimizu's World Triathlon Race!
Brain Care Centre is a non-profit organization stemming from the merger of NABIS (Northern Alberta Brain Injury Society) and EBIRS (Edmonton Brain Injury Relearning Society). Brain Care Centre offers programs and services to adults (18+) who have sustained an acquired brain injury and their families. Services are offered from Edmonton and area to the communities along Highway 16 from Stony Plain all the way to Jasper with offices in Edmonton and Edson. Through service coordination, counselling, occupational therapy, electronic device training, and volunteer programs Brain Care Centre strives to empower others to Defy Limitations!