Supporting Health Equity through Healthy Built Environments

Wednesday, January 30, 2019 from 11:00 AM to 12:00 PM (PST)
Event Details



Welcome to the NCCEH Healthy Built Environment in Canada Forum Webinar Series! This webinar will be co-hosted by the NCCEH, the NCC for Determinants of Health, and the BCCDC. Webinar instructions will be included in the confirmation email. A recording of this webinar will be posted on the Healthy Built Environment discussion forum. 

Webinar format
The presentation portion will be approximately 30 minutes long, followed by Q&A and discussion questions. Participants will be able to chat via the chat box. Please review the discussion questions below prior to the webinar. More information about the Healthy Built Environment in Canada Online Discussion Forum can be found here http://www.ncceh.ca/content/healthy-built-environment-online-discussion-forum. 

Presentation title: Supporting Health Equity through Healthy Built Environments
Summary: 
This webinar will focus on how health equity can be supported through the built environment and how community planning and design can incorporate factors to address health inequities. Several resources will be highlighted, including the BCCDC FACT SHEET: Supporting Health Equity Through the Built Environment, which offers evidence-informed principals to support health equity through interventions in the built environment. It is designed to be a companion to the Healthy Built Environment Linkages Toolkit (see November forum presentation) and provides concrete actions that local governments can take to build healthier, more equitable communities. Health equity and the built environment: a curated reading list and several blogs from NCCDH will contribute additional resources and practice scenarios. The presentation and online discussion will also include examples to illustrate how health equity has been supported by public health efforts to create healthier built environments, as well as links to other pertinent documents and resources.
Discussion Questions
What populations or groups in your area might be vulnerable to changes in the built environment?
What health equity issues have come up during your work at the intersection of public health and community planning?
What sectors have you worked with on built environment issues? Who else might you like to connect with to support health equity through this work?
Speakers: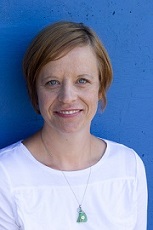 Dianne Oickle, Knowledge Translation Specialist, NCCDH
Dianne is a dietitian with over 15 years' experience working in public health in Ontario focused on reproductive and child health in a mostly rural setting with many diverse clients. Part of her work involved development of practice guidelines for health professionals, train-the-trainer initiatives, public presentations, educational resource development, working with the media, community coalition and network support, writing for the public and professionals, and program planning, implementation, and evaluation. She has taught university nutrition courses, worked with the provincial network supporting and advocating for dietitians in public health practice, and precepted over 20 dietetics and other students. Dianne earned her BSc in Nutrition and Consumer Studies (now Human Nutrition) at St. Francis Xavier University, and her MSc in Nutrition from the University of Saskatchewan.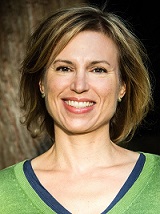 Karen Rideout, Karen Rideout Consulting 
Dr. Karen Rideout is a food systems and environmental health specialist whose work focuses on the social, cultural, and environmental influences on health. Using her experience in research and policy analysis, she creates practical evidence-based tools and facilitates creativity and collaboration. Recently, Karen has introduced health equity considerations to environmental public health practice, developed public health guidelines for food donation, supported collaboration between the food security and food safety sectors, and contributed to evidence-based resources used by public health and local governments to create healthier built environments. Through her company, Karen Rideout Consulting, she facilitates cross-sector engagement with diverse professionals to create healthier built environments, healthier public policies, and healthier food systems.
Have questions about Supporting Health Equity through Healthy Built Environments?
Contact Chen, Tina
When & Where

In person / Online
601 W Broadway
Vancouver, BC V5Z 4C2
Canada

Wednesday, January 30, 2019 from 11:00 AM to 12:00 PM (PST)
Add to my calendar