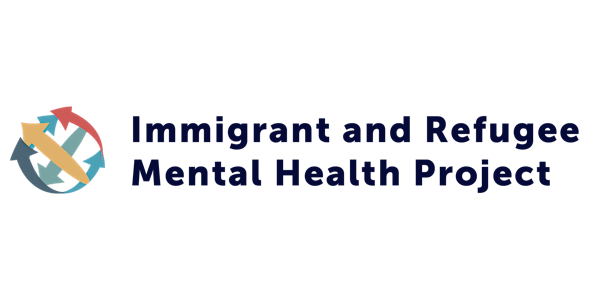 Supporting integration and mental health of Arabic speaking refugee youth
Join the Immigrant and Refugee Mental Health Project's monthly webinar series!
About this event
Description:
In this webinar Susan Brigham and Marwa Khobieh share findings from their study with Arabic-speaking refugee youth and their mothers who participated in focus group interviews to explore their perceptions and experiences of trauma and developing coping skills as they settle in the Greater Toronto Area. The youth highlighted issues related to school and peer-relationships, while mothers emphasized relationships with husbands and work outside the home. The mother-child relationship is central for preventive mental health interventions, while fun, active youth-focused programs and women-focused activities help to address tensions and promote positive mental health outcomes. The role of cultural community organizations is vital for settlement, even more so during the pandemic.
Speakers:
Susan M. Brigham, Ph.D, is a full Professor in the Faculty of Education at Mount Saint Vincent University. She is of African descent from an immigrant family. She taught in schools in Kuwait, Ireland, and Canada before becoming a professor. Susan's research interests include migration, adult education, teacher education, Africentricity, Critical Race Theory, and arts-informed research methodologies. She is currently conducting research related to refugee youth and newcomer families funded by SSHRC/ Child and Youth Refugee Research Coalition (CYRRC), as well as several research projects focusing on African Nova Scotian learners (funded by NS government, the Delmore Buddy Daye Learning Institute, and Mitacs).
Susan has conducted research and presented her work in Africa, Asia, Europe, the Caribbean, and North America. Her co-edited books include Adult Education and Learning in Canada: Critical Legacies (2021); Building on Critical Traditions: Adult Education and Learning in Canada (2013) and Africentricity in Action (2012).
Besides being a mother to her 2 daughters, teaching, serving the community, and being creative are her greatest joys.
Marwa Khobieh is the Executive Director of The Syrian Canadian Foundation (SCF), which aims to empower newcomers and people of diverse backgrounds and promote cross-cultural connections within Canadian society. She has been part of SCF since its inception 6 years ago and helped establish the organization and managed various grant-based programs and ran research-based projects in partnership with academic, government institutions and the private sector, and worked as a Community Researcher at York University with the Center for Refugee Studies.
Marwa has been involved in the humanitarian field and the non for profits sector for over 8 years. She channels her efforts and passion in advocating for refugee rights and supporting people from vulnerable communities. She completed a double major in Business Communication and Organizational Communication. Marwa was awarded The 2016 Community Service Award acknowledging her extensive volunteering efforts in Montreal by The Muslim Association of Canada.
She was also a co-founder and board of director of the Canadian Alliances for Syrian Aid that supported and settled the first wave of Syrian refugees who arrived in Montreal in 2016.