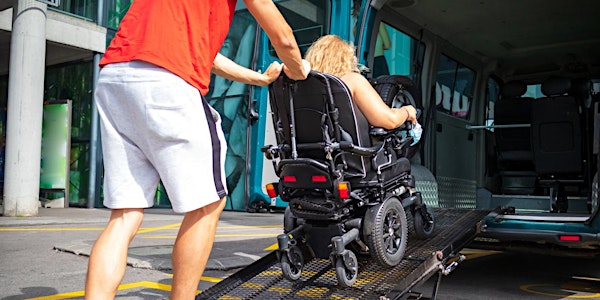 Supporting the healthcare and mobility of injured and disabled workers
Sales Have Ended
Registrations are closed
Hello, Thank you for registering for this webinar. Please note that you will receive 1 or 2 reminder messages from EventBrite containing information on how to join the webinar via videoconference. An evaluation and the recordings of the presentations will be sent to participants by email following the webinar. These messages will come from the crcsstohs@uottawa.ca email account. Please make sure to look in your spam folders as they may end up there. For any questions relating to the webinar or our research program, feel free to contact us at crcsstohs@uottawa.ca.
Webinar Title: Work disability policy and practices supporting the healthcare and mobility of injured and disabled workers
About this event
Which healthcare professionals are recognized by workers' compensation boards and why is this relevant to the care and return-to-work experience of injured workers? How do work disability policy frameworks and programs support or impede Canadians with physical disabilities who wish to engage in work-related travel, or 'work mobility'?
These are just some of the questions that will be examined at this webinar hosted by the Policy and Practice in Return to Work after a work injury: Challenging Circumstances and Innovative Solutions research program. Join Dr. Anne Hudon and Dr. Dana Howse, as they share the results of their respective research.
Presentation:1. Introduction and Legal Underpinnings of Interventions and Practices
Katherine Lippel, Distinguished Research Chair in Occupational Health and Safety Law, University of Ottawa, Law Faculty, Civil Law section
Presentation 2. Ethics, Practices and Policies of Health Care and Return-to-Work for Persons Compensated Following a Work Injury: Important Findings
Dr. Anne Hudon, Assistant Professor, Université de Montréal, Faculty of Medicine, School of Rehabilitation, Physiotherapy Program
Description: In this presentation, you will learn more about the ethical and organizational aspects of care and return to work. Anne Hudon conducted a critical interpretive synthesis of the literature on first-line healthcare providers' roles in four jurisdictions (Ontario and Quebec in Canada, the state of Victoria in Australia and Washington State in the United States). She also conducted 40 interviews with different stakeholders in these jurisdictions to discuss healthcare policies and return to work trajectories after a work injury. Critical reflections on the organization of care currently provided will be raised.
Links to publications that presentations will be based on:  Anne Hudon, Katherine Lippel, & Ellen MacEachen, «Mapping first-line healthcare providers' roles, practices and impacts on care for workers with compensable musculoskeletal disorders in four jurisdictions: a critical interpretive synthesis», (2019) 62(7) American Journal of Industrial Medicine, DOI: 10.1002/ajim.22972, published on line May 9th 2019.
Presentation 3. Getting to work with a physical disability and the policies and people that make a difference
By Dr. Dana Howse, Senior Research Associate, Primary Healthcare Research Unit, Faculty of Medicine, Memorial University
Description: This presentation will examine the ways work disability policy frameworks and programs support or impede Canadians with physical disabilities to engage in work-related travel, or 'work mobility.' For this work, Dana Howse conducted a scoping review of the work disability policy and mobility literature, analyzed policy frameworks and case law in NL and ON related to workers' compensation and human rights, and interviewed key informants and persons with physical disabilities who have experience and knowledge of how work disability policies and programs operate in practice to enable or hinder work mobility. The presentation will address the ways workers' compensation policy can overlook work- and injury-related travel needs of disabled workers, and the significant role of family, and the systems' reliance on it, to support persons with work injuries and physical disabilities to accomplish work mobility.