Supporting Trans Communities and Fighting Gender-Based Violence
Fae Johnston (Wisdom2Action) will talk to us on how to support trans communities experiencing interpersonal and gender-based violence.
About this event
Fae Johnstone (she/they) is a Principal Consultant with Wisdom2Action, and an experienced 2SLGBTQ+ inclusion educator, writer and organizer. During this lunch-time Network of Neighbours series, Fae will talk with us about how to support trans communities around issues of violence, from understanding trans experiences to best moves around allyship and support.
Over her past three years with Wisdom2Action, Fae has led numerous local and national initiatives focused on 2SLGBTQ+ inclusion, combating gender-based violence and strengthening mental health services. As a trans educator and activist, Fae has trained thousands of service providers on 2SLGBTQ+ inclusion, and supported community organizing efforts related to trans rights, ending slut-shaming, improving sex-ed for Ontario students, and more. Outside of work, Fae can be found drinking too much coffee, hanging out with her 4 ferrets, or causing problems on Twitter @FaeJohnstone.
____
This event is the first in our Feminist Shift Network of Neighbours Series, focusing on building skills and knowledge to tackle gender based violence in Waterloo Region. This initiative will provide intervention training for neighbours, enabling them to act as a community support and intervention point should someone be experiencing violence (interpersonal and/or domestic) in their home and wish to leave the situation. To learn more about Feminist Shift visit- https://thefeministshift.ca/.
This initiative is funded through the Safe and Stronger Grant through the Canadian Women's Foundation.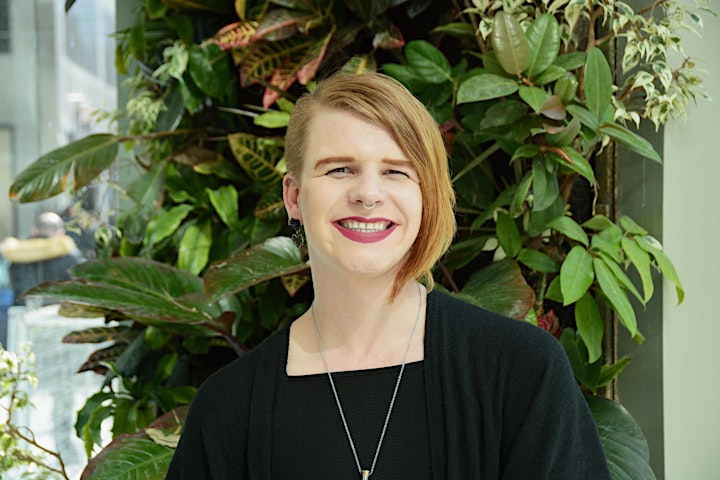 Organizer of Supporting Trans Communities and Fighting Gender-Based Violence