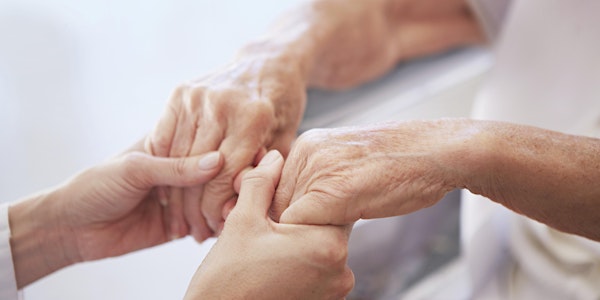 Supporting Your Aging Relatives: A Panel Discussion with Family Physicians
Event Information
Location
SUCCESS Choi Hall
28 West Pender St
Vancouver, BC V6B 1R3
Canada
Description
* PLEASE NOTE: THIS EVENT WILL BE HELD MOSTLY IN CANTONESE - SEE BELOW FOR TRADITIONAL CHINESE VERSION OF REGISTRATION INFORMATION *
Supporting our loved ones as they age can be both rewarding and daunting, but may come with many questions.
The Vancouver Division of Family Practice, in partnership with S.U.C.C.E.S.S. is convening a much needed conversation about aging in Vancouver with a panel of Vancouver-based family doctors. Anyone caring, or expecting to care, for their elders are invited to attend to be part of this important discussion.
In this panel discussion moderated by Queenie Choo (CEO of S.U.C.C.E.S.S.), physicians will give their insights into questions and concerns many family members have on:
What early health and community supports are available to help family members care for my aging relative for as long as possible;
What does moving into a Residential Care Facility look like;
What are some warning signs to look out for and how can I best prepare?
The event will end with a Question and Answer period with the audience. After the event, there will be time to connect with the panelists as well as a number of representatives from important health and community programs and services that you will want to know about.
Date: Tuesday June 27th 2017
Time: Doors open at 6:00pm for registration & refreshments | Event from 6:30pm - 8:30pm | Meet with panelists and resource people until 9:00pm
Location: Choi Hall, S.U.C.C.E.S.S. Social Service Centre, 28 West Pender St, Vancouver
This event is part of the Vancouver Division of Family Practice's Speaker Series. We hope you will have many of your questions answered on how best to support and advocate for your aging family member through key points of transition in their lives.
MEET OUR MODERATOR:
Queenie Choo is the CEO of S.U.C.C.E.S.S. Prior to being appointed as CEO in 2012, Queenie has held many senior leadership positions in varied organizations. She was appointed as the first CEO to commission the first culturally based seniors care home in Edmonton Alberta. With her strong background in continuing care, in 2010 she was appointed as the Executive Director responsible for redesigning the home and community health system at Alberta Health Services. Queenie is the Queen Elizabeth II Diamond Jubilee award recipient for her significant contributions to the community as well as the Excellence in Nursing Administration award.
MEET OUR PANELISTS:
Dr. Thomas Man Wai HO

何文威醫生

- Dr.

Ho received his B.Sc (Pharmacy) and MD from UBC. He has been practicing in Vancouver as a Family Physician since 1981. He was given the Certificate of Added Competence in Family Medicine Care of the Elderly from The College of Family physicians of Canada. He is currently a Clinical Associate Professor in the Department of Family Practice, UBC.

Dr. Ho actively participates in public health education, health forums, radio and television talk shows.

Dr. Hiu-Wah Hugh Li 李曉華- Dr. Li graduated from UBC medical school in 2009. He finished his residency training in family practice at University of Toronto and enhanced skills training in care of the elderly at UBC. Dr. Li works as a hospitalist at Burnaby hospital and he is also the medical director for Renfrew Care Centre. He is currently a clinical instructor in the Department of Family Practice at UBC. Dr. Li is enthusiastic about providing care for geriatric patients.
Dr. Gerald Yeung 楊恩亮醫生-

Dr. Yeung graduated from medicine at the University of Alberta, and completed his family practice residency there. He has been practicing as a family doctor since 1995. He is the medical director for Success Senior KY Lee nursing home. He is a clinical instructor in the Department of Family Practice at UBC. He is a staff physician at Mount Saint Joseph hospital in Vancouver.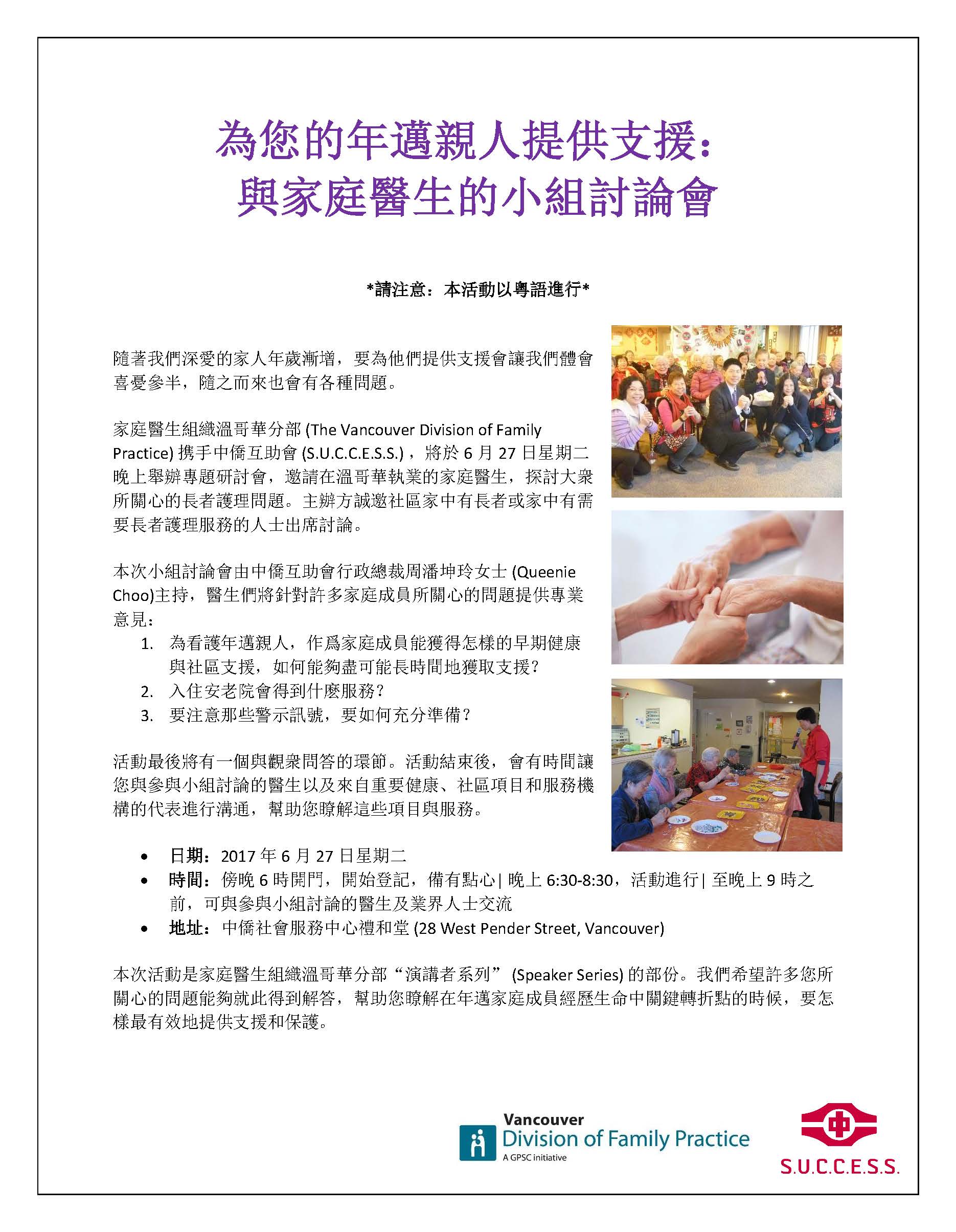 Date and time
Location
SUCCESS Choi Hall
28 West Pender St
Vancouver, BC V6B 1R3
Canada