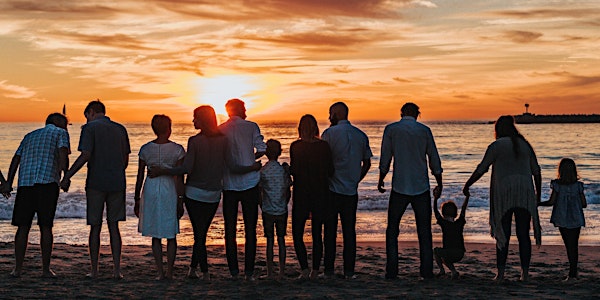 Supporting Your Loved One With Eating Disorder Recovery
Parents and caregivers can absolutely be the strongest allies on their loved one's journey towards eating disorder recovery!
Refund Policy
Contact the organizer to request a refund.
Eventbrite's fee is nonrefundable.
About this event
Does your child, or someone you know—young or adult—suffer from an eating disorder? Do you struggle with their behavior and/or setting limits and/or how to respond to their emotions?
Inspired by Emotion-Focused Family Therapy – and with a healthy dose of humor - this evidence-based workshop will introduce practical skills to strengthen relationships, increase cooperation and respond to strong emotional reactions, including expressions of worry, anger, hopelessness, even silence. Parents and caregivers will learn to navigate and guide their loved ones experiencing big feelings, emotional dysregulation and/or mental health issues.
Different from other mainstream parenting models, EFFT is rooted in a deep belief in the healing power of families. The model provides parents the tools to restore connection in their relationship with their child, and feel more empowered when met with tough parenting situations at home. Parents will also be supported to identify, work through, and overcome many obstacles that surface through the journey of emotional and behavioral change.
This online variation of the 2-day Caregiver Workshop allows space for learning and integration between each session. The workshop runs from 9:00am - approximately 3:30pm on both days.
About the Presenter: Lauralyn Blackburn, MSW, Clinical RSW, CEDS-S, CDWF
Lauralyn (Pronouns: she/her/hers) is the Clinical Program Director at BridgePoint Center for Eating Disorders. She is a registered clinical social worker and certified eating disorder specialist & supervisor who has extensive experience supporting people facing complex issues including disordered eating, addiction, depression, and anxiety.
Lauralyn works from a place of interconnection, understanding that our distress and our strategies for coping are informed by our surroundings, relationships and social context. She is motivated by people having a true sense of belonging and providing a safe place for people to have courageous conversations, share their stories of strength and struggle, and create more empowering practices that transform their lives.