| | |
| --- | --- |
| Survival of the Fittest: Are You Ready? + CAPS Ottawa Annual General Meeting | |
Event Details
Survival of the Fittest: Are You Ready?
+ CAPS Annual General Meeting

"What if the only thing standing between where you are today and where you have always believed you could be is the courage to let go of where you have already been." T!
---
Business as we know it has left the building.  And it's not coming back. Ever.
Part One:
8:00 am - 12:00 pm - Survival of the Fittest: Are You Ready?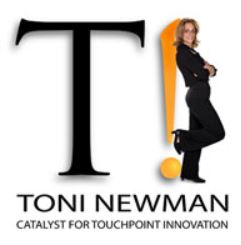 The way business is being done around the globe is imploding with transformational change. That means that the ability to rethink how we do what we do is no longer a matter of choice. It's a matter of survival.
For those of us who intend not only to survive but also to thrive in what has become a highly commoditized speaking industry, we will need to ask ourselves some tough questions. We will need to be prepared to make the outrageously courageous choices and to self inflict the risks and upheavals that will be required to keep us ahead of the curve in every area of our business. So ask yourself – Are you ready?
Every day our clients are looking for new and better reasons to do or continue to do business with us. If we can't remind them of those reasons; if we aren't clear on how to continually create, demonstrate and deliver value to those customers, they WILL go elsewhere. For some of you, maybe they already have.
In this highly interactive, content rich session Toni will challenge you to challenge the status quo; to dare 2b different; to re-think and re-imagine every aspect of your business (even your presentations!) – all while providing you with the tools and the techniques that both Toni and her clients have used to drive significant growth in their businesses.
 Part Two:
1:00 pm - 3:00 pm - Survival of the Fittest: What's Your Plan of Action?
A Mastermind Session with the Mastermind of Innovation!  As a follow up to Toni's 'Survival of the Fittest' morning keynote session, you will be asked to think about how the key messages , tips and techniques form the session can be applied to you and your business.  Take advantage of the is opportunity to brainstorm with your colleagues as you develop a succinct 3 step action plan and leave the workshop with an accountability partner dedicated to helping you stay on course and maximizing the return on your investment.
"Best methodology on standing out in a crowded marketplace since Seth Godin"
Vince Poscente HoF, Best Selling Author, C.E.O. Goal Acceleration Institute
"The Five S Solution has driven our revenue to exceed projections by 27.9%. Our pipeline has 39% more money in it and the projects in the pipeline are closing at a higher rate – all Thanks to Toni's 5 S's."

Samantha Brown, Rebel Leader and Swag Strategist, Silver Star
"Engaging, Energetic, Beneficial, Practical, Powerful. Simply AWESOME!" 

Jason Labonte, Mercer Bradley Development
About Toni Newman, HoF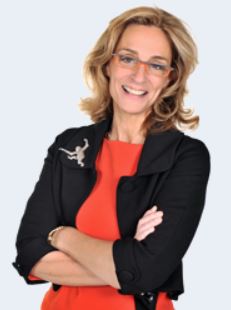 Life Stuff:
 

Kid turned Grownup. Lawyer turned nightclub singer. Club Med G.O. turned (5 time award winning) business owner. Event planner turned Professional Innovation Catalyst.

Teller of tales and asker of tough questions. IDEAlist and provocateur. Determined to make a difference.  Will work for chocolate.
CAPS Stuff:
CAPS Montreal chapter board – 6 years

CAPS Montreal chapter President – 2 years

CAPS National Board – Chair Member Experience – 2 years

Inducted into the Canadian Speaking Hall of Fame in 2013

CAPS National President – 5 weeks and 5 days….
Click here for more information on Toni.
Learn more about Toni:
- Facebook
- LinkedIn


Part One of Toni's presentation will be preceded by the CAPS Ottawa Annual General Meeting and a brief Fast Track Speaker Showcase. 
Following Part One of Toni's presentation you are invited to join us for an informal lunchtime social.  There is no cost to attend this this lunch social, however, registration in advance is required and you are responsible for the cost of your meal. 
Upgrade your lunchtime social experience for only $20!!!!
There are 7 preferential seats available and for only $20 you can dine and chat with Toni.  This option is available during the registration process.
The lunchtime social will be followed by Part Two of Toni's presentation.  To attend Part Two, you must attend Part One.
---
Date: Saturday, January 17, 2014

Time: 8:00am - 3:00pm (lunchtime social 12:00 pm -1:00 pm)
Location: Hilton Garden Inn Ottawa Airport, 2400 Alert Rd, K1V 1S1 (613) 288-9001

Cost:  CAPS Members/Sponsors/2014 Fast Track Participants
                    Part One: FREE         Part Two:   $25
          Non-Members
                    Part One: $50            Parts One & Two:  $85
          Lunchtime Social with Toni Newman
                    All Participants: FREE + Cost of Your Meal
                   Upgrade Your Social Experience by Sitting with Toni:  $20 (only 7 spots available)
 Registration Deadline: Wednesday, Janaury 14 - 5pm!
Cancellation policy for all regular monthly events unless otherwise noted:
Refunds will not be provided for cancellations received within 7 working days of the event. Cancellations received prior to this period will be subject to a $10 administration fee. Substitutions are allowed at any time.
---
Connect with CAPS Ottawa on Facebook:  https://www.facebook.com/#!/CAPSOttawa
Where

Hilton Garden Inn Ottawa Airport
2400 Alert Road
Ottawa, ON K1V 1S1
Canada

Organizer

"The Association of Experts Who Speak Professionally"